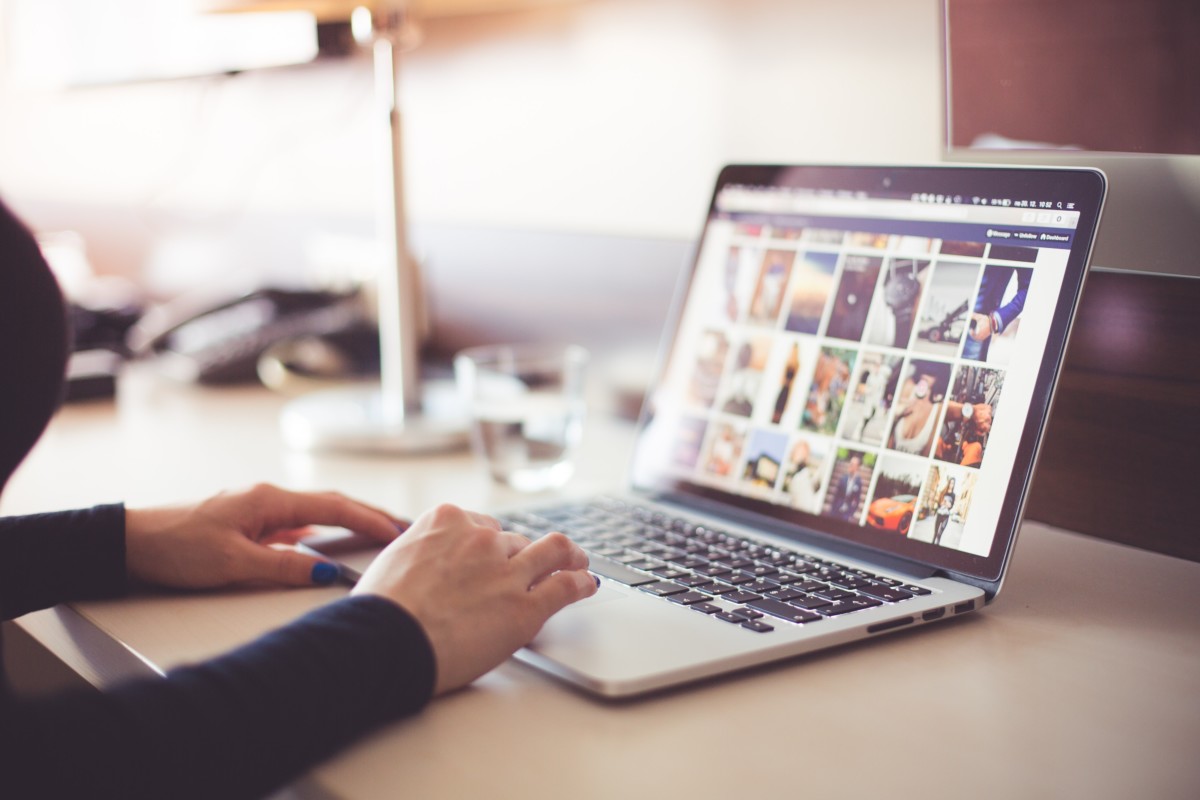 Anyone who regularly reads Newsfeed.org has certainly noticed the incredible speed of Instagram in upgrading its platform. There isn't a week when they don't come out with some new update! Vamp Brands has published a comprehensive list of the most important Instagram updates for 2019 that we will look at together.
Here we go:
February – IGTV was one of the most important parts of the platform that got attention this year. Instagram introduced IGTV previews into the main feed in February. If the user you're following adds a video to IGTV, you'll see a one-minute preview of the video in the main feed, and you can watch the rest of the video in IGTV.
March – In-app direct shopping was launched during this period, allowing users to purchase products directly from Instagram without leaving the app.
May – One of the most discussed updates, which Instagram started testing in May, is being able to hide post likes. Currently, there are likes being hidden under Instagram posts globally.
June – Another important innovation is Branded Content Ads, which Instagram introduced in June. Advertisers can promote organic branded content with this ad.
July – Hiding likes on Instagram posts spread to six other countries in July (Australia, New Zealand, Brazil, Ireland, Italy and Japan).
September – In autumn, Instagram added the ability to tag a paid partnership with a brand in an IGTV environment. Other changes in connection with health-related content restricted posts that promote weight loss products and commercial offerings to users under eighteen years of age.
October – Instagram has begun testing a new Product Launch Reminder to alert you when new products are launched. In addition, Instagram has linked shopping with augmented reality, where the customer can virtually try out the product. A very recent innovation, Stories templates, help businesses with creativity in ad creation. The tool is found in Ad Manager and is ideal for smaller brands.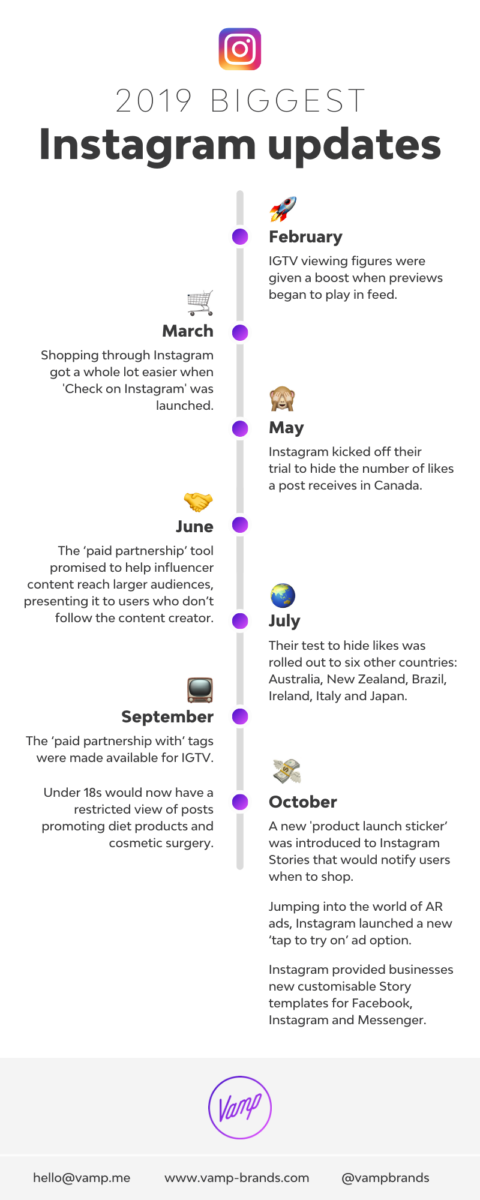 What Instagram update from 2019 would you add to the list? And which was the most beneficial for your business?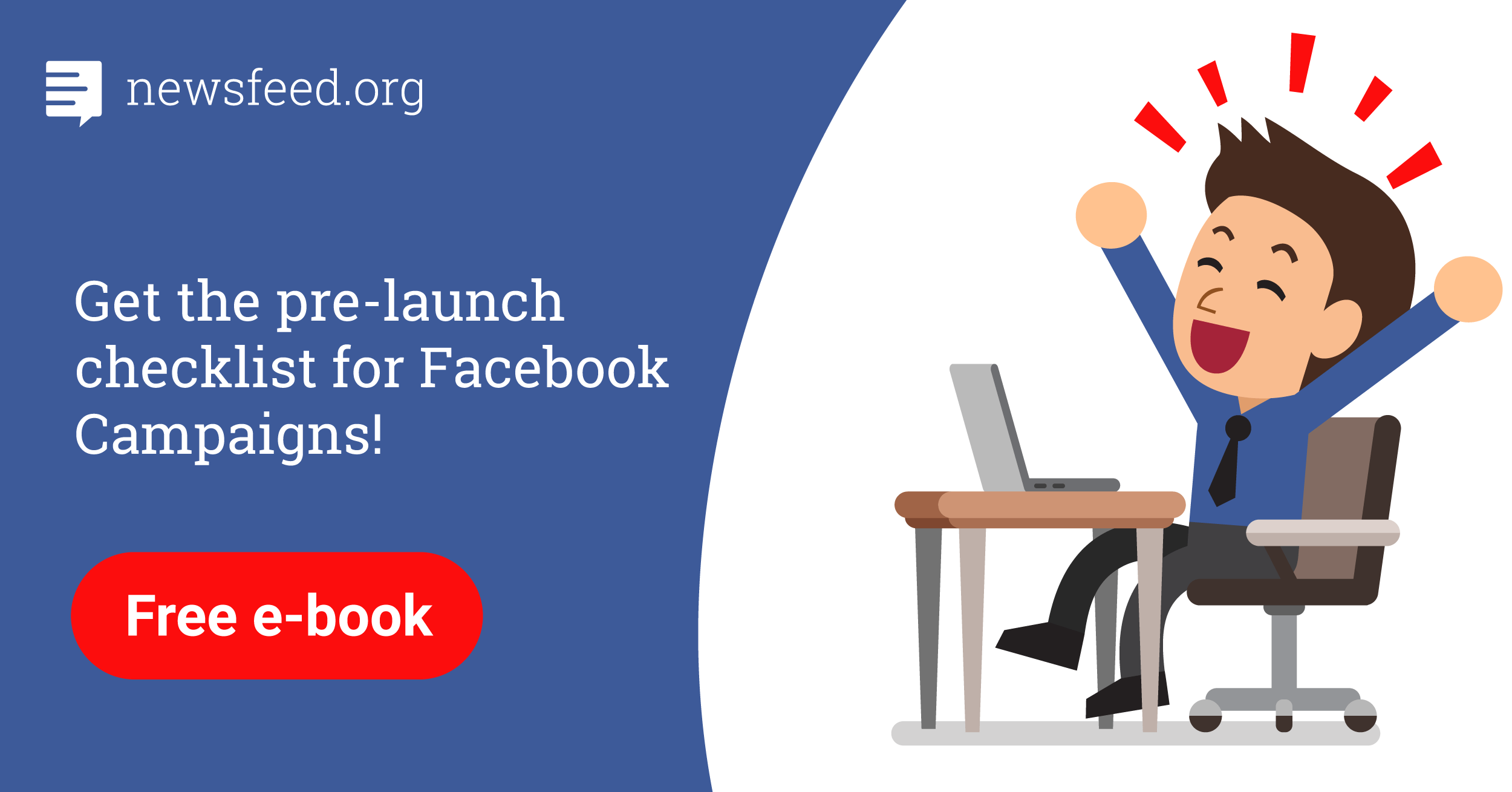 Comments