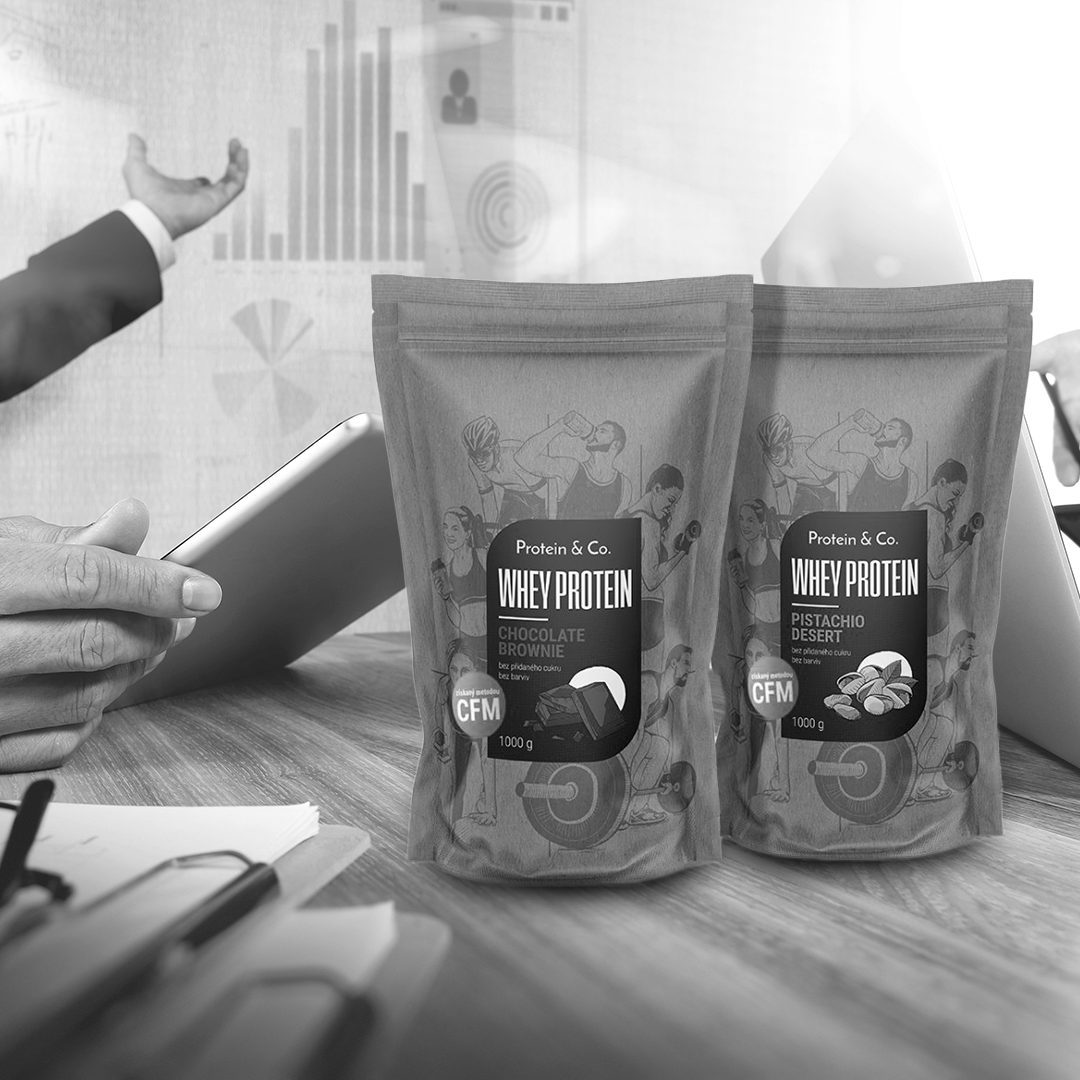 Especially if you are interested in sports and healthy diet, you may have already faced the problem of choosing the right food supplements that reliably support your body, yet don't taste artificial. The same dilemma kept bothering the then 16 years old young man, Daniel Sosyn, who was hopelessly seeking a brand which still tastes good even after 2 servings.
Since he didn't find any such brand, he decided to create his own product with the goal to make them taste so great that people actually look forward to another portion. He tested an uncountable number of variations and then finally in 2015, he perfected the formula and started selling the first protein-based food supplement. Shortly after, they launched an e-shop Proteinaco.cz and it proved to be the best way for getting the products in the hands of the customers.
"We've started as total greenhorns in the area of ecommerce. Untouched by online marketing, we knew absolutely nothing about data analytics. Thanks to the focus on product quality and our customers, we managed to grow the annual turnovers in the range of millions of CZK. But then we reached the point when the business wouldn't grow any further. The typical strategy to simply throw more money into online marketing and then observing the results kept resulting in more problems than profit",

as Daniel Sosýn recalls the break-through in his business.
It immediately became clear to Daniel that to grow the company further, he needs to focus on quantifiable metrics that reliably measure return on Protein&Co.'s investments, and he needed to build an integrated strategic business plan based on what the data say. He searched for a satisfactory solution but had not found any for a long time, until he came across a presentation by Milan Merglevky about utilizing predictive analytics for management and optimization of marketing investments.
After only a few days, Milan and Daniel met together, discussed the possibilities, and agreed that Milan will help Protein&Co with their data management.
Milan already had vast experience with such processes, which he gained through collaboration with
several other e-commerce clients. So together with his colleague Marek Kobulský, they transformed their experience with investments management and digital marketing into MarketingIntelligence.io, which became the core for the management of marketing investments also for Proteinaco.cz
The first necessary step was to identify the differentiation of Protein&Co, which itself was not that complicated thanks to Protein&Co's unique original offering and due to Daniel's focus on customers and product quality.
3 key steps lead to success of new e-shops
At first, it is crucial to determine specific goals, devise a business plan for monthly progress, and identify the key metrics, along with the point of positive return on marketing investments. These ensure that from the economic perspective, the business model as a whole is feasible and profitable.
Secondly, when the right KPIs and budgets were decided, a structure of marketing investments had to be designed and the ideal volume of investments per specific marketing activities was identified.
Lastly, the segmentation, audience creation for specific marketing platforms and bidding strategy has been optimised and automatized based on the available data. For example, one of the most important aspects was the automatization of retention campaigns based on the calculations of customer lifetime value, which allowed for showing the right online advertisements to the right customers in the right time.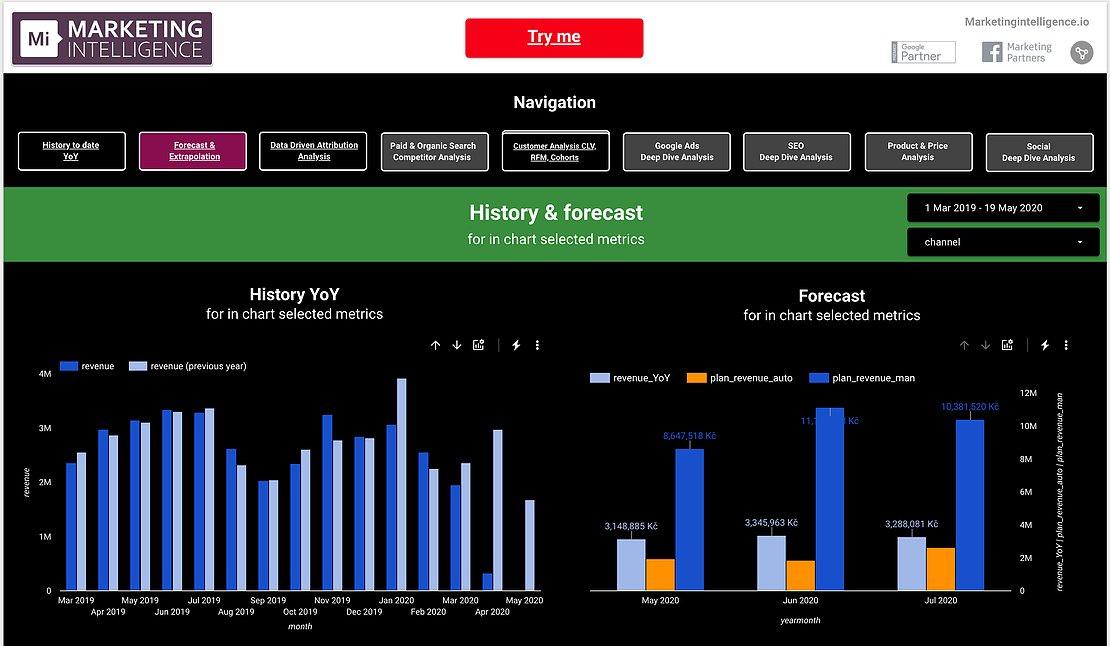 Once the fundamental* business plan was completed, advanced data management was enabled and soon after took the form of various campaign experiments for individual marketing channels, which aimed to test the channel's contribution and potential.
This testing allowed Protein&Co to adjust their strategy and their predictive modelling so that the marketing investments are used as effectively as possible. This, for example, led to revealing the hidden potential of Facebook, further testing of increased budgets for the given channels, and clarification of the channels' impact on the other platforms used as well as the overall profit. This was a significant progress for Protein&Co as the complex process of attribution modelling typically prevents companies from exact measuring of profitability, even in the world of "reliable" digital metrics.
Results
Thanks to the management of the whole process, including project management and the management of the internal communications, Protein&Co was able to keep the whole project profitable and in fact, exceed the planned annual 30% growth by 20% already after the first month from implementation. That allowed Proten&Co. to save finances, which now may be allocated to development of new products, salary increases, or any other area to help grow the company.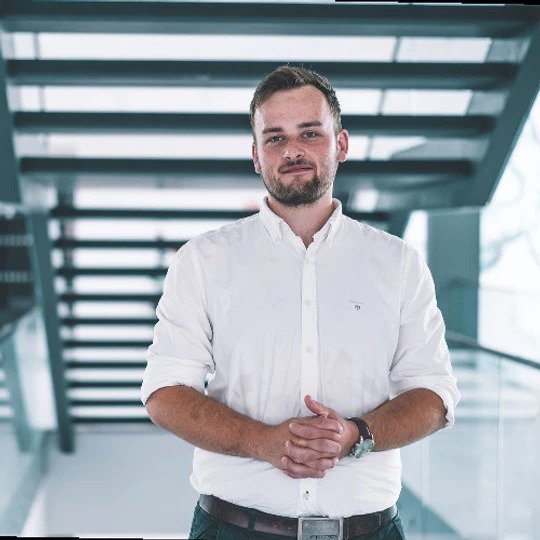 "If you want to take your online project to a whole new level, I can sincerely recommend you Milan Merglevsky and his project MarketingIntelligence.io",

Daniel Sosyn, Protein&Co.
---
* Although a business plan that is based on data and is connected to marketing activities should be the foundation for any e-shop that wants to grow, even some larger e-shops still do not have such a business plan in place.

CLICK AND LEARN HOW TO SOLVE THE CRISIS
Comments