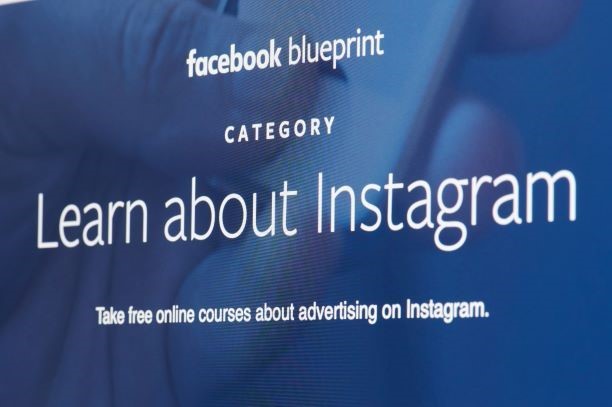 Facebook Blueprint helps those interested to learn about Facebook marketing and thus support the growth of companies. Therefore, every marketer or company in whose marketing strategy Facebook has its place should know it. Vikas Wadhwani, Head of Certifications and Assessments, Facebook Business Education, gave us an exclusive interview about the possibilities of online courses and certifications.
Q: What is the Blueprint and it can help advertisers?
Facebook Blueprint is a portfolio of skills and training offerings from Facebook that supports advertisers that want to grow their businesses, students and job seekers who want to grow in their careers, and educators and non-profits that want to help others. Facebook Blueprint provides: free online lessons, in-person and virtual training, advanced-level certifications, and answers to frequently asked Facebook advertising questions.  
Q: What are the differences between Certification and free online courses?
Facebook Blueprint's online courses are quick, free and available to everyone. These modules cover a range of topics, covering aspects of advertising on our platform – from creating a Facebook page for the first time to advanced targeting and measurement techniques. 
Facebook Blueprint Certification is the highest level of accreditation that Facebook provides and recognizes. Becoming Blueprint certified helps people distinguish themselves as highly credible in their knowledge of Facebook products and services. The exams are high stakes exams that are psychometrically sound, are developed using legally defensible methods, and are delivered through a third party. They are available on the market for a cost. Once a user passes a certification exam, Facebook recognizes that the user has an advanced level of knowledge of our platform. 
Blueprint Certification enables certified professionals to signal to clients and employers that they have advanced-level skills and allows businesses to identify top talent that can support their marketing goals.
Q: What should I choose – Certification or online course? What are the types of certifications?
Anyone interested in gaining more knowledge about advertising on our platform can start with our online courses that are available for free.
From there, we have multiple certifications that we currently offer. Depending on where you are in your learning journey, you may want to pursue an entry-level certification like our Facebook certified "Digital Marketing Associate". You can also pursue more advanced certifications, like Facebook "Media Buying Certification" and "Media Planning Certification". We also have technical certifications for developers that cover topics such as Facebook Pixel, SDK and Facebook API. We also now have a new advanced certification for Marketing Science, suitable for people in the Measurement field, such as data analysts.
We recommend starting with our online courses and once you are familiar with the topics that we cover on the certifications, you can take advantage of the free practice tests available on our website. You can take a practice test to gauge your existing knowledge, and if you do well on the practice test, then you are more likely to do well on the exam. If you don't score well on the practice test, the diagnostic feedback we offer will point you to online course topics on which you should focus. Depending on what type of certification you want to pursue, we also have study guides available on our website. 
Q: In which languages are the Certification and online courses offered in?
At this moment, our certifications are available in English and up to 9 other languages. We continue to monitor the demand from each market and analyze when we should be translating in certain languages. 
Q: How can I register for the Certification and what is needed? How much does it cost?
To register for an exam, visit the Facebook Blueprint website and select the certification exam that you want to register for. From there, go to the Certification Hub and follow the step-by-step instructions.
The exam can be taken in multiple formats. There is an in-person testing format where you can sign up for the exam, schedule an appointment and go to the test center run by a third party partner. We also have an online testing format where you can schedule a supervised exam and take it from either your home or office in a private setting. Finally, we have in-office testing which is through Facebook invitation only.
Costs vary depending on the level of certification and markets.You can view a full pricing list, by market, on the testing partner Pearson VUE's website. 
Q: For how long is the certification valid for and how can I renew it?
The Associate level certification is valid for 2 years from the day you get certified. After 2 years, you can renew your certification by re-taking the exam. Advanced level "Buying" and "Planning" certifications are valid for 1 year. You can renew these certifications at the end of first year by re-taking the exam. Our "certification refresh" option allows you to go through an online e-learning experience followed by a short assessment. This option, which is free of charge, is available online based on eligibility. If you are eligible, you can re-certify 6 months prior to expiration of your initial certification. Note: every alternate year you have to go through the exam experience to keep up with your certification. Developer certifications are valid for a period of 18 months and have variable requirements because there is an exam and a coding exercise. 
Q: What is Blueprint Live? How can one attend such an event?
Blueprint Live is our in-person training conducted by trainers on the Facebook Blueprint team. This program is closely aligned with the learning objectives we have for our certifications. It is invitation-only and conducted at Facebook offices. If you are part of an agency that works with Facebook, you may receive an invitation from Facebook to attend Blueprint Live training whether or not you plan to get certified immediately.
Q: Why would you encourage people to get certified? What is the benefit of the certification?
The biggest advantage for you as an individual to get certified is that you can use this credential to differentiate yourself in the marketplace. If you have one of our Facebook Blueprint certifications, you will be awarded a digital badge that you can apply to your resume, your LinkedIn profile, email signature and other surfaces. Publishing your badge allows others who are seeking experts on Facebook family of apps and services to find you.
Facebook certification proves your high-level proficiency and expertise on Facebook's products and platforms. In many cases, certified individuals use the credential similarly to how they might use a degree from a college or university. For example, an individual can use certification when interviewing for roles in digital marketing, or to position themselves for a promotion or other career advancement opportunities.
If you work in an agency and you get certified, your agency can refer to your certification as a form of expertise to potential and existing clients. When working with clients, your certification can provide them with confidence that you are spending their advertising budget in a meaningful way and giving them maximum return on their investments.

Comments