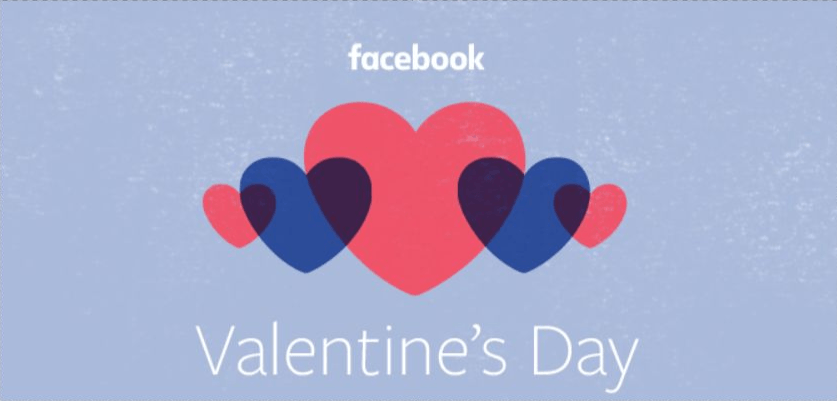 Valentine's day, the first big consumer holiday of 2018, is just around the corner. How can your business capitalise on the discussion, statistics and historical data to help create a Facebook strategy that will help them fall in love with you? Just keep on reading!
If you are a Facebook advertiser then, chances are, Valentine's day is on your marketing calendar. This day is a day to celebrate love in all forms -familial, romantic and platonic. This guide will provide you with the tools, insight and historical data you need to go utilise in order to create an effective Facebook strategy that will take you straight to your customer's heart. Let's get started.
Do your homework
Before creating your campaigns you need to see who is the ideal target audience that is most likely to convert, the type of creative that works the best and user's behaviour leading up to the big day, so you can make the most out of it and  create campaigns with creatives and ad copy that resonates with them.
1- Facebook IQ
If you are new in the Facebook ads world, but even if you are a veteran, Facebook IQ is a great tool to get insights and identify trends that if you will pencil down you can create a draft of your strategy.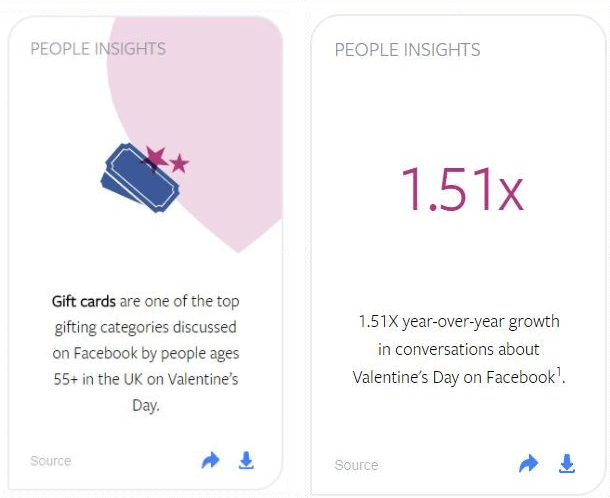 With the help of filters, you can get insights on how people celebrate Valentine's day on Facebook, what they talk about, what they post about and whether they change their relationship status the days prior, after and the big day itself.
Also, some more interesting facts:
28% said they chose their last purchase channel (in-store, online, other) due to a special offer available through that channel
Nearly ¹/₃ of surveyed shoppers said Instagram (30%) and Facebook (34%) are good places to find out about new products and services
Gifts, travel and "date night" are in the centre of attention before and after Valentine's Day

So, this shows that people on Instagram and Facebook are keen on seeing your ads. Why aren't you there?
The most talked gifts are obviously flowers, chocolates but a getaway or a date night that might include a nice dinner is also in the centre of attention. Do you offer such products and services? Then you need to be present on this day!
2- CRM exports and past Facebook Reports
What beats generic trends and insights? Your own hard-earned data! Your data is far more accurate and you can use them as your basis of your Facebook Strategy. Make an export of the people who have purchased from you for the past 2 years ( or last year if you want a more relevant audience) a week before and the week after Valentine's day, say 7.02 – 28.02. These are the people who have already bought from you around Valentine's day last year. Since they have already shown their preference to your brand it only makes sense to remarket them this year as well.
Be sure to check your Facebook reports for that period! Check the CPA, the successful creatives, formats and ad copies used etc. When creating your campaigns for this year's Valentine's Day, utilise this data to make an educated guess on the assets you should create. Don't forget to check what your competitors are doing and be one step ahead of them.
Who should you (re)target?
Retarget previous customers: Retargeting your past customers is the main way to go since they know your brand, they have already bought from you so it won't be impossible to get them to shop from you this year. For a list of custom audiences that you should consider targeting check our suggestions on the top 9+4 Custom Audiences with really high ROI.
Find similar people: Take it a step further and create a LookAlike Audience using this export as your seed audience. Leave it to Facebook's algorithm to find people who share similar characteristics with your current customers.
Find warm cold audiences: Analyse the data you have on your customers. Where do your Valentine shoppers come from? Which age groups do they belong to? upload a custom audience on Ads Manager and see the Pages they like, the devices they used, the cities they live in etc. Try and make a persona that will help while setting up your campaigns targeting.
Although the above is more or less some standard ways to acquire new customers or remarket to existing ones, you can always get creative with your targeting.
This special day can help you play around with targeting that you wouldn't usually try in your "every day" campaigns. You could try something like the below:
People who are in a relationship and are frequent travellers. This type of targeting is ideal for those who offer flights or accommodation. Offer a getaway to a close destination, a nice dinner and overnight stay in your premises.
Exclude: people who returned from travelling one week ago or people who returned from travelling two weeks ago. It's very unlikely that they will be travelling so soon.
People who are in a long-distance relationship. This type of targeting is ideal for services like Interflora, or any e-shop that can send chocolate, candy or anything that's "Valentine's" related. This can work really well for any e-commerce that delivers to the location of the gift-recipient.
Use: Copy that focuses on the pain points of someone being in a relationship and away from their loved ones this special day.
Men who are in a relationship and women who are in a relationship. Although this targeting is very common you can use this in order to create a more fun and engaging copy.
Utilise information on your best sellers for both men and women and show men's best sellers to women and women's best seller to men. A carousel or a collection ad can be a really wonderful way to showcase your products or services.
If you can, appeal on the fun side of your brand and create engaging creatives that will stop thumbs!
Singles. Yes! They, too, have a soul! You can choose to target single men or single women with a funny ad or help them celebrate other forms of love in their life.
People who are attending or are interested in your event. If you have created a special event for Valentine's day you can utilise Facebook's recent targeting option that allows you to target people who RSVP'd to an event. You can present the reasons why they should choose you over your competitor, special discount etc.
People who are near or have visited your store. This can be a nice strategy to reach people who are in a short radius from your store with last minute deals and discounts. It can happen that people have visited your physical store but have yet to make a purchase. Be sure to tailor your copy to help convert them.
Speaking the language of love with your ad copy and ad format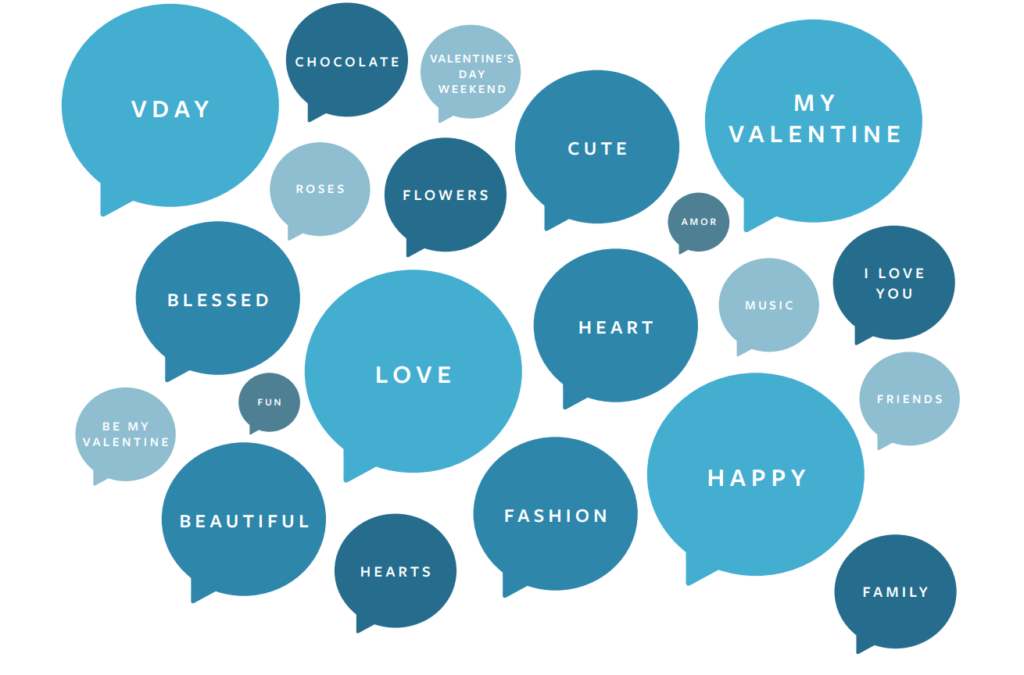 See what people are talking about and tap into the hashtags used and get inspired for you your ad copy.
When it comes to formats, be sure to unleash your creativity and utilise formats such as the Canvas, Collection or DPA format that allows for more creative room and helps better captivate their eyes and engage them.
Extend the life of your Valentine Campaigns
If you are creating campaigns with a specific duration you may want to extend their life beyond February the 14th. With Valentine's day taking place on a Wednesday this year, you should consider including the weekend after Valentine's day, as well. You want to do so for the following reasons:
Cross-sell to recent purchasers. Did your customer buy chocolate from you recently? cross-sell them with a beautiful bouquet of flowers.
Cheaper clicks. With less competition, as marketers may opt for pausing the campaigns on the 14th, you might experience lower CPMs.
People need time to plan. Not everyone has time to plan ahead. Target people who celebrate late due to other obligations or/and work.
When nothing goes as planned
It can happen that you have created and implemented a killer Facebook campaign strategy based on the best practices but you haven't been seeing the results you have been expecting. Here are some things that you should check out. You want to look for a series of:
performance issues that may include: narrow or not relevant audience, overbidding or underbidding, creatives aren't engaging that results in low CTR.
non-performance issues that may have to do with: the status of the campaign/ad set/ad, schedule or spending limit.
Don't forget that Facebook has equipped us advertisers with Delivery Insights and Learning Phase that can help provide insights as to whether your target audience is exhausted or if there's any overlap between ad sets that leads them to  compete against each other (Delivery Insights) or if you've made an edit that has affected performance an is which way (Learning Phase).
With the conversation taking place a week prior to Valentine's day you ought to start your campaign as soon as possible in order to be in their minds when they will start researching and planning their gifts.

Comments