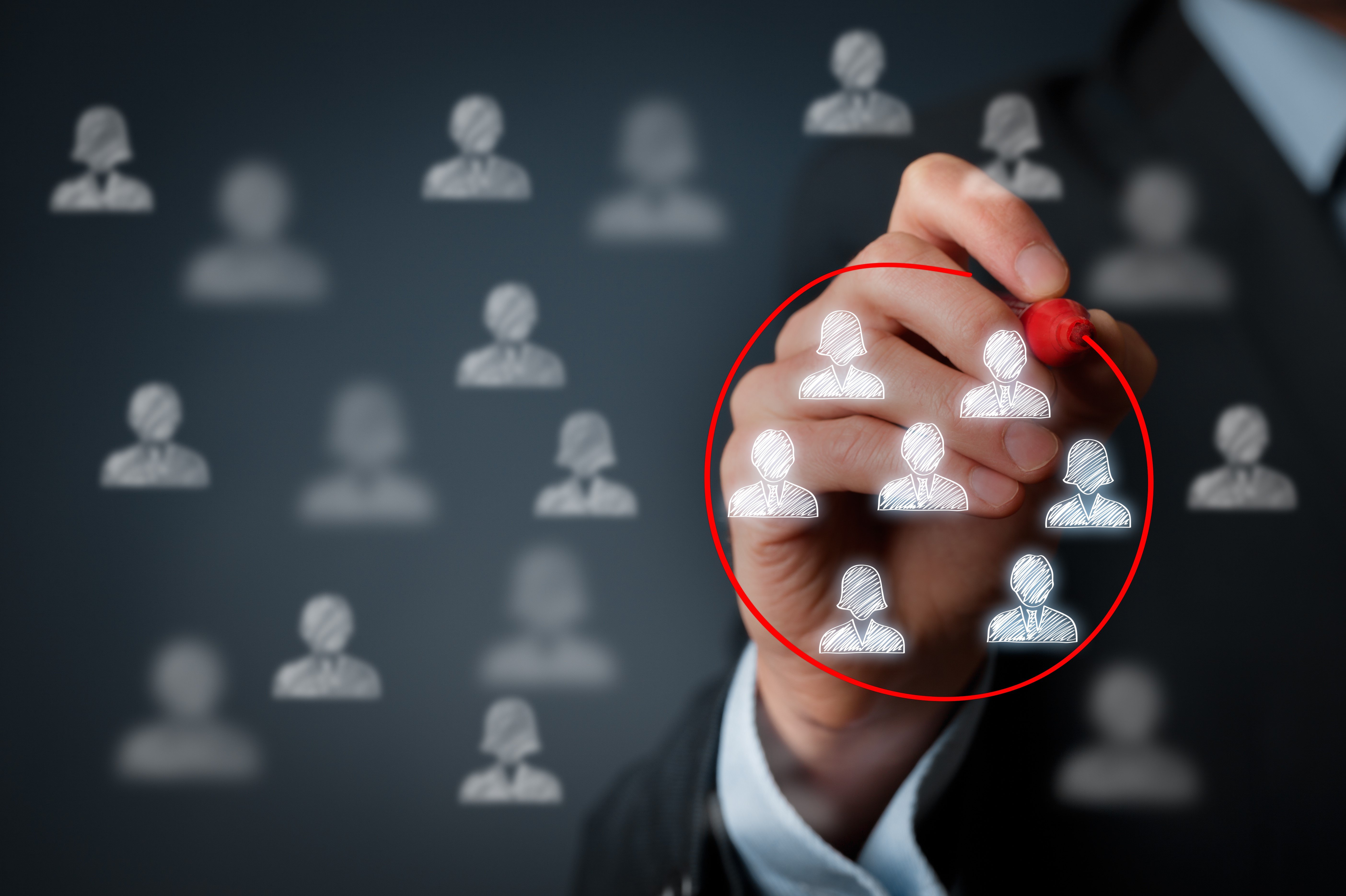 If you are using Facebook Ads then you are constantly asking yourself how to make the most out of your budget. This article focuses on the type of custom audiences you should invest your time creating in order to optimize your marketing efforts.
Facebook gives marketers the ability to create custom audiences to help you reach a) people who have previously visited your website, no matter where they came from (WCA), b) people who have visited your Facebook Page or engaged with your content on Facebook (ECA), c) people from a customer file of yours such as a CRM export (CA), d) people who took an action on your app, and e) target people who look similar to one of the above custom audiences.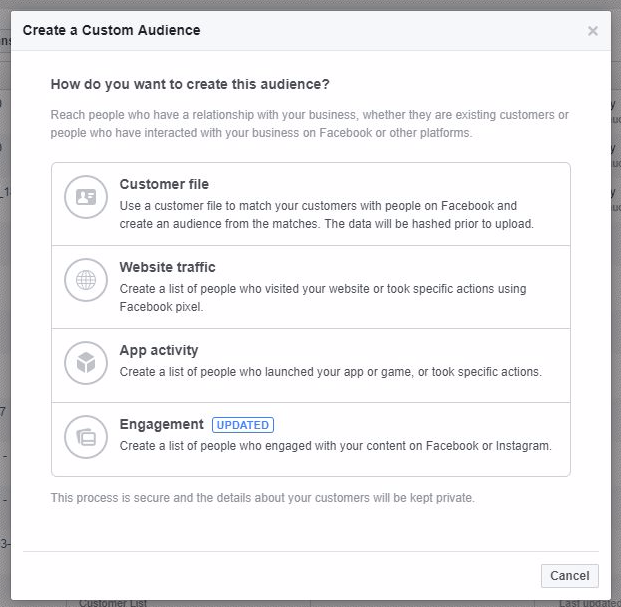 Following are some suggestions on the type of custom audiences you should create in order to maximize your ROI.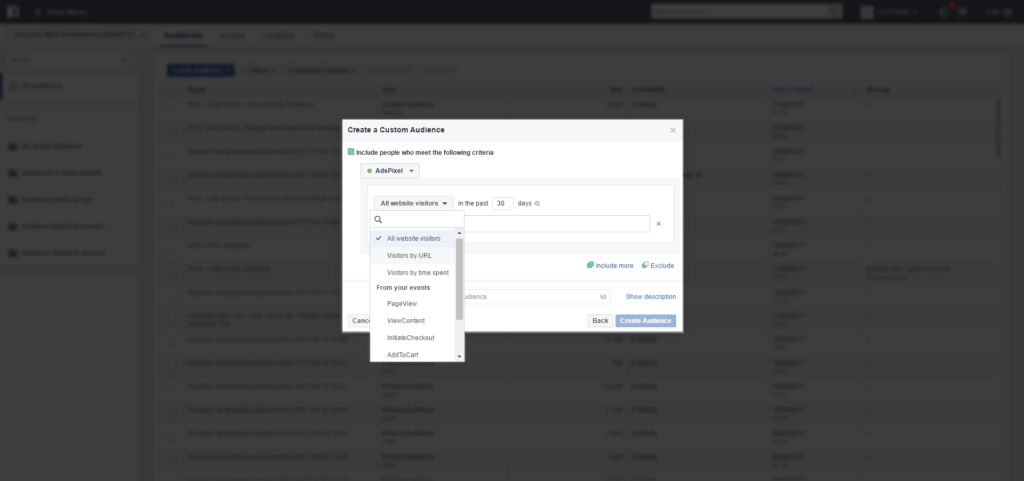 WCA based on Facebook's Pixel Add To Cart
People who added a product to cart consist of this type of audience. These people are in the middle of your marketing funnel so you might want to pay extra attention to them. Have in mind that they are already familiar with your brand, they have found something they want enough to add to their cart but, for various reasons, they haven't completed the transaction. In order to re-engage cart abandoners, you want to create a dynamic (multi) product ad and show them the product(s) they have added to their cart recently. Because they are very close to converting you can tailor your ad copy accordingly or even go as far giving them a discount that will help you close the deal! Remember that in order to target them specifically, you need to exclude people who purchased your product or service.
CA based on customer file of customers
People who purchased products from you. This audience can be either created based on your CRM export or the purchase event on your Facebook Pixel (it depends on how back you want to look at the data as Facebook sets a 180-days limitation). It is generally known that a big part of an e-shop's revenue comes from repeat customers. How to make the most out of this audience? Just create a cross-selling campaign in order to "suggest" products that pair-up with products they recently bought from you. In the case that you have a product that encourages repeat purchases such as contact lenses or products that fall into the category of FMCG. In the case that your business operates in the fashion industry, you can show them similar clothing from your new collection.
WCA based on Facebook's Pixel View Content
This audience includes people who viewed a product on your e-shop and it works well because they have already been on your website and they already know you. They are at the top of the marketing funnel but they are highly receptive to your Facebook ads compared to non-visitors. In order to better target them you need to create a dynamic (multi) product ad in order to show them the product(s), they have browsed on your website. Try to have that in mind when writing the ad copy.
WCA based on Facebook's Pixel View Category
People who viewed a category are included here. Similar to the View Content audience this consists of people who have already been to your website. Create a dynamic (multi) product ad in order to show them products from a category they recently viewed such as shoes, bags etc. Also, you can try static ads for the category they've visited. Keep in mind that you should exclude WCA View Content in order to avoid overlap.
ECA based on time spent watching your videos on Facebook
This audience includes people who have viewed a video you posted on your Facebook page. Create an audience of people who have watched a big part or all of it (it depends on the length of the video). If this video is closely related to a product or service then target this audience with products similar to the ones in the video.
ECA based on whether they opened or completed a form in your lead ads.
This audience shows clear signs of interest in your brand due to the fact they took the time to fill in your lead ad. You want to target them because although they are currently high in the marketing funnel you can offer them an offer or a discount in order to push them down, towards the bottom of the funnel and convert them into customers.
Lookalike audience of your customers
This audience contains people who look similar to your existing customers. "New" people who look similar to your customers are more likely to convert. This type of audience can be really helpful in the case that your e-shop lacks traffic volume and also will help you maximize your campaign's performance since these people are more likely to convert.
ECA based on whether they opened your canvas posts/ads on Facebook.
With this option, you can create an audience that you can target related products to those shown in the canvas ads.
ECA based on Page Visitors and people who interacted with it by saving, commenting, sharing posts etc.
This audience has shown interest in your page and took some action. This audience sends a clear signal of engagement. Although it might not be ideal for making purchases it can be an excellent audience to target your Page Posts (boost posts) or your Facebook Page in order to increase your fan base as opposed to other targeting options.
Ideas for advanced custom audiences
Following are types of custom audiences on steroids!
Include people who added a product to cart but did not purchase.
This audience is lower in the funnel and has a higher conversion rate. Create a dynamic multi-product ad to show them they added to their basket.
People who purchased more than X times in the last 180 days.
These people are your loyal customers and are more likely to convert than other shoppers. Target them with an offer in order to reward them for their loyalty.
People who purchased X CZK worth of products or more.
Create a dynamic product ad with products that pair up with the ones they have bought.

People who purchased more than X times in the past 180 days and did so on iOS/Android device and exclude people who visited the website the last 7 days.
Pro tip: Once you've created your advanced WCA, you can also create a lookalike audience from it in order to find people similar to those in your WCA.
Before creating custom audiences
Following are 4 important things to have in mind when creating a custom audience to target.
Audience size:
For privacy reasons your audience should include at least 20 people in order for you to be able to use it in your campaigns.
Time needed for the Custom Audience to be ready for use and updating process:
Usually, the audience is ready for use shortly after its creation and it is updated automatically as people meet the requirements you specified for your audience. You should edit or create a new Custom Audience Audience in the case you want to change the time period (ex. Add to cart last 14 days instead of last 7 days) or the type of action/engagement.
Count discrepancies between Audience count under Assets and Pixel count under Assets:
The number reported in Assets>Pixel is the number of times that specific event has been fired by any visitor while the number reported under Assets>Audience is the number of unique visitors matched to Facebook accounts within the time frame you choose.
Lookalike Audience:
Your source audience must contain at least 100 people from a single country and your lookalike audience will include people from the country(-ies) you specify. It is very important to note that people in your source audience will be excluded from your Lookalike Audience unless you use a pixel as your source audience. Experiment with % of how similar you want them to be to your source audience.
Conclusion
The possibilities that WCA and ECA give marketers are endless and their usage can increase your sales and will definitely give you more bang for your buck.

Comments