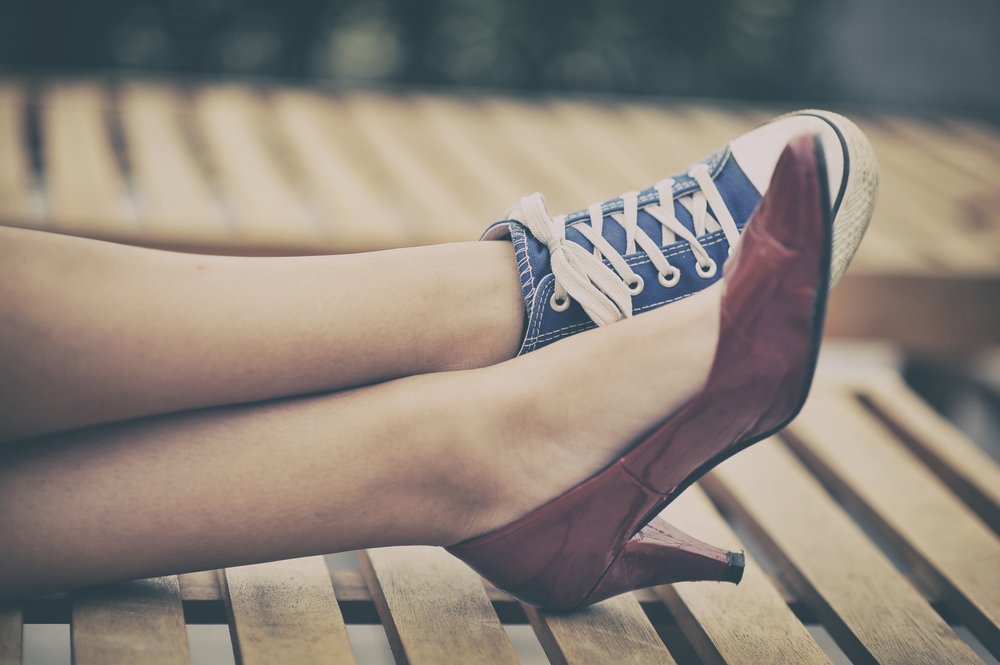 Small, medium and large businesses across the globe have one thing in common. They want to reach their audience on the platform they spend most of their time on; Facebook. With more than 2.13 billion monthly active users as of December 31, 2017, on Facebook, it serves them right to do so. But what does it take to succeed in a competitive platform? Choosing the right objective for your Facebook campaigns, among other factors of course.
Facebook's objectives
Prior to launching your campaign, you should take some time to think what is your objective. Why do you want to launch this campaign? What are you hoping to achieve? What do you want the people who will click on your ad to do? Once you have the answer, the first and difficult task has been crossed out from your campaign's to-do list.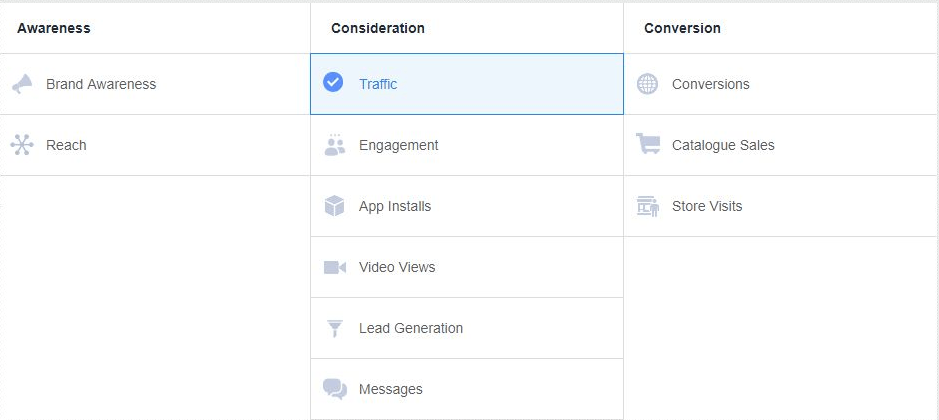 Facebook groups objectives under the following categories:
Awareness
Consideration
Conversion
These three groups of objectives mirror the stage that any user is at any given time in the marketing funnel according to the SEE – THINK – DO framework.
Marketing Objective: Awareness
This objective group serves as home for the objectives that generate interest in your product or service:

You can use it when you want your ads to be seen by as many people as possible and if traffic to your website, post engagement, leads or conversions aren't your priority. It is ideal if you have a new product or service or entering a new market and you want your target audience to know about it. If you are a small business working with a small budget it may be best if you focus on other advertising objectives.

When your goal is to reach as many people as possible within your target audience this is the objective that will help you towards that. This advertising objective works really well if you are working with small audiences and you want to be sure that your ads will be seen by them. This can be helpful since small audiences don't pair up well with other objectives.
A popular drugstore found success with Brand Awareness Campaigns after using recipe-videos and re-engaging the more than 500.000 video viewers and directing them to the website to in order to find more information on the ingredients used. You can read more about the strategy they used to reach almost 80% of the audience.
Marketing Objective: Consideration
Here you will find objectives that will get people to start thinking about your business and look for more information about it.

As the name denotes, you can utilise it in order to direct traffic to your website, app or a messenger conversation. The algorithm will help you reach people who are more likely to click your link based on their previous behaviour. Keep in mind that this is not about generating conversions (actions you want your target audience to perform such as add to cart, purchase etc.).

This objective is ideal if you want people to like your Page, respond to an event, claim an offer, or even engage with your post in terms of liking, sharing, and commenting. In some cases, you want to generate such actions because this translates to "virality" since friends of the people who engage will your post will see their activity which helps spread your posts reach beyond your target audience.

With the App Installs objective, you can get more people to download and install your app on their mobile devices. As with the Traffic objective, the algorithm will show your ad to people who are more likely to install your applications.
When creating App Installs campaigns, have in mind that creatives play a crucial role in "convincing" the people to download it. Here are the things that you need to address with your creatives:
Do you showcase the real use of your app?
Do you demonstrate your app's unique features?
An app-directory with a map and navigator got really creative when it came to their ad banner and they saw first hand how good creatives influenced not only the number of app installs but also saw a drop in CPI.

With Video Views you can promote videos that show behind-the-scenes footage, product launches or customer stories to raise awareness about your brand. If you have a good video as your basis it is guaranteed that you will see great results. This objective can help you create audiences that have viewed part or whole of your videos and later retarget them. One thing to have in mind is that although it is a Video Views objective, video can pair really nicely with objectives such as traffic, engagement and app installs, among others.
A really great example of using the Video Views objective was by an International Organisation that used videos to help highlight the fact that refugees perform the necessary actions to become members of the society.

With Lead Generation you can get more sales leads from people who are interested in your business. Lead Ads are the best way for people to seamlessly sign up for information and for you, as an advertiser, to run lead generation campaigns on Facebook and Instagram and collect information from potential customers. As you might have already guessed, the people that submit their info don't necessarily visit your website, but you can overcome this obstacle by creating a custom audience but uploading that list and retarget them at a later time.

Messages Objective helps you get more people to send messages to your business in Messenger.  This is a relatively new objective that was introduced in August of 2017 and recently became available to all advertisers across the globe.  Here you can find a guide on how to create campaigns with the Messages objective.
On the next part of the objectives series, we will be going through Conversions, Catalogue Sales and Store Visits and I will showcase how businesses used the objectives and the success the found.

Comments