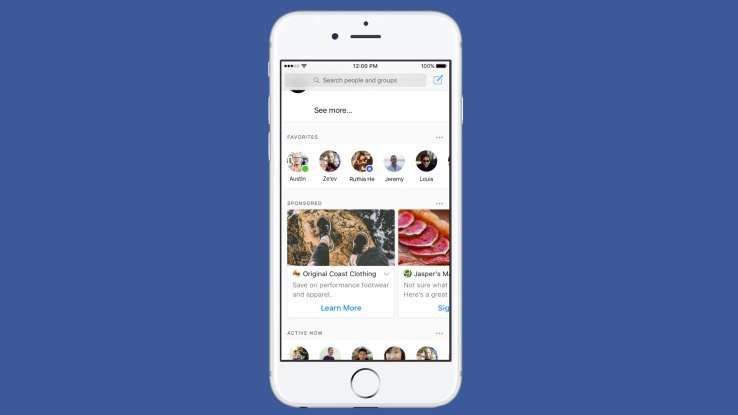 As we have already mentioned, Facebook decided to run Messenger Ads globally. We made use of this opportunity and set them in one of our accounts. So, if you are willing to know more about settings and our results, read more.
Facebook launched Messenger ads globally in the middle of July. However, it is not available for all accounts yet. Facebook continues with testing it within a limited number of advertisers. Luckily, we are one of them. But do not worry, you will be able to test them soon as well. Until then, let's discover with us first impressions and results.
Campaign settings – tips & tricks
Creation of Messenger Ads is available in both Ads Manager and Power Editor. This type of ads appears in the home tab of the Messenger mobile app. The easiest way how to use it is to choose the automatic placement option. Bear in mind that you are not allowed to use Messenger ads separately. For now, they are available only as a part of automatic placement or at least as a complement to Mobile News Feed. Basically, ads play the same role as Audience Network.
Campaign objective
So, what can you do if you decide to go for this new placement? In the beginning, you need to know that right now Facebook supports only campaigns with the Traffic and Conversions objective. However, Facebook will get back with more objective options soon.
Placement
In a section "placements" choose the option "Edit Placements." Here you will get to know easily if you have access or not to Messenger ads. A new file "Messenger" will be included. In this file, you can choose between two options – Home and Sponsored Messages. To appear in people's home screen of their Messenger mobile app, mark off/tick off option "Home".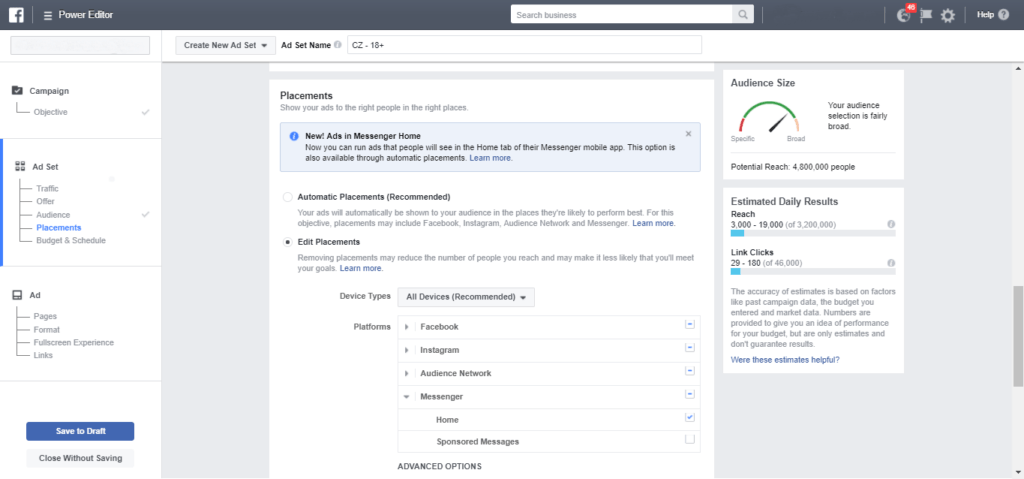 Formats
While creating the ad, don't forget to pick the option "Messenger Home" in Ad Preview to see the real preview because ad placed in the Messenger looks a little bit different than in News Feed. Concretely, button Call to Action fills more space than usual, that's why there is less space for a title. Even text above banner has to be shorter otherwise Facebook cuts it.
Especially, if your choice is carousel format, think carefully about the combination of title and button you want to use. For now, you can create only single image and carousel formats. Video, slideshow and collections are not supported.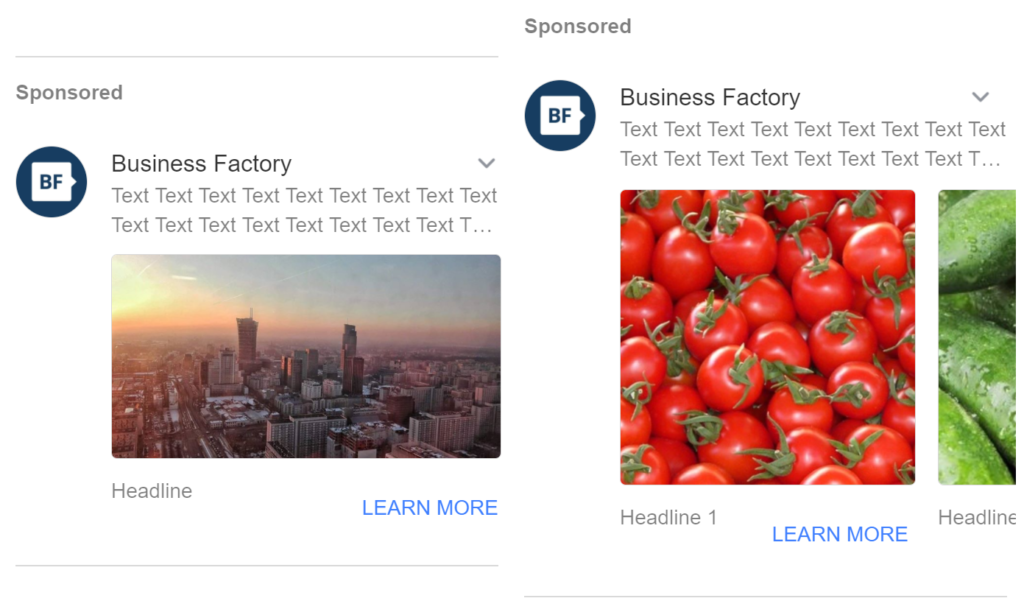 What about the results? Nothing special.
We already tested Messenger Ads in a campaign with Conversions objective and single image format. This campaign targeted people from the Czech Republic. Comparing to Mobile News Feed format, the number of impressions was very limited. For the testing period, there were only 236 impressions from this new placement even though in total we had 80 240 impressions in this campaign. Also, only 7 Link Clicks from 242 belong to Messenger. But great news! CTR comes up to 2,12 %!
The main reason why this is happening is that only few Messenger users in the Czech Republic have already had ads in their mobile app because we are in the real beginning of using this placement worldwide.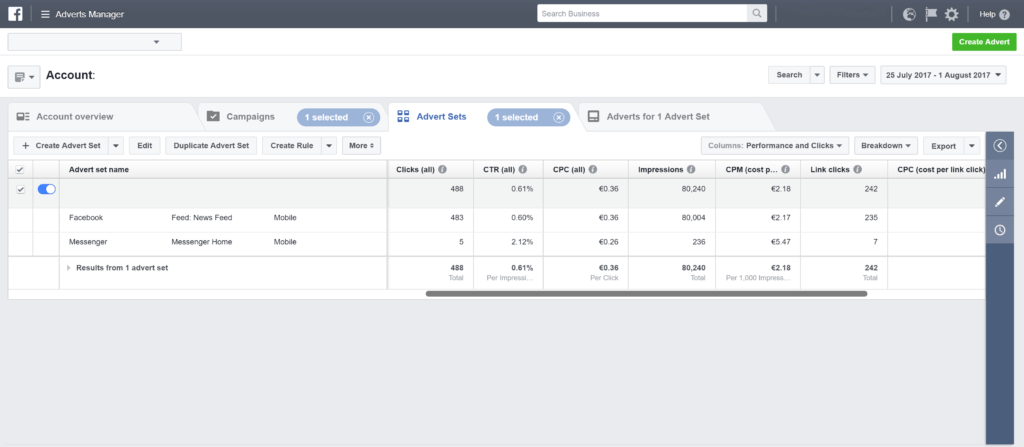 Lastly, Facebook has been working on Messenger Ads intensively and believes in their potential. Therefore, we hope that in the future it will be offered as a standalone placement.

Comments