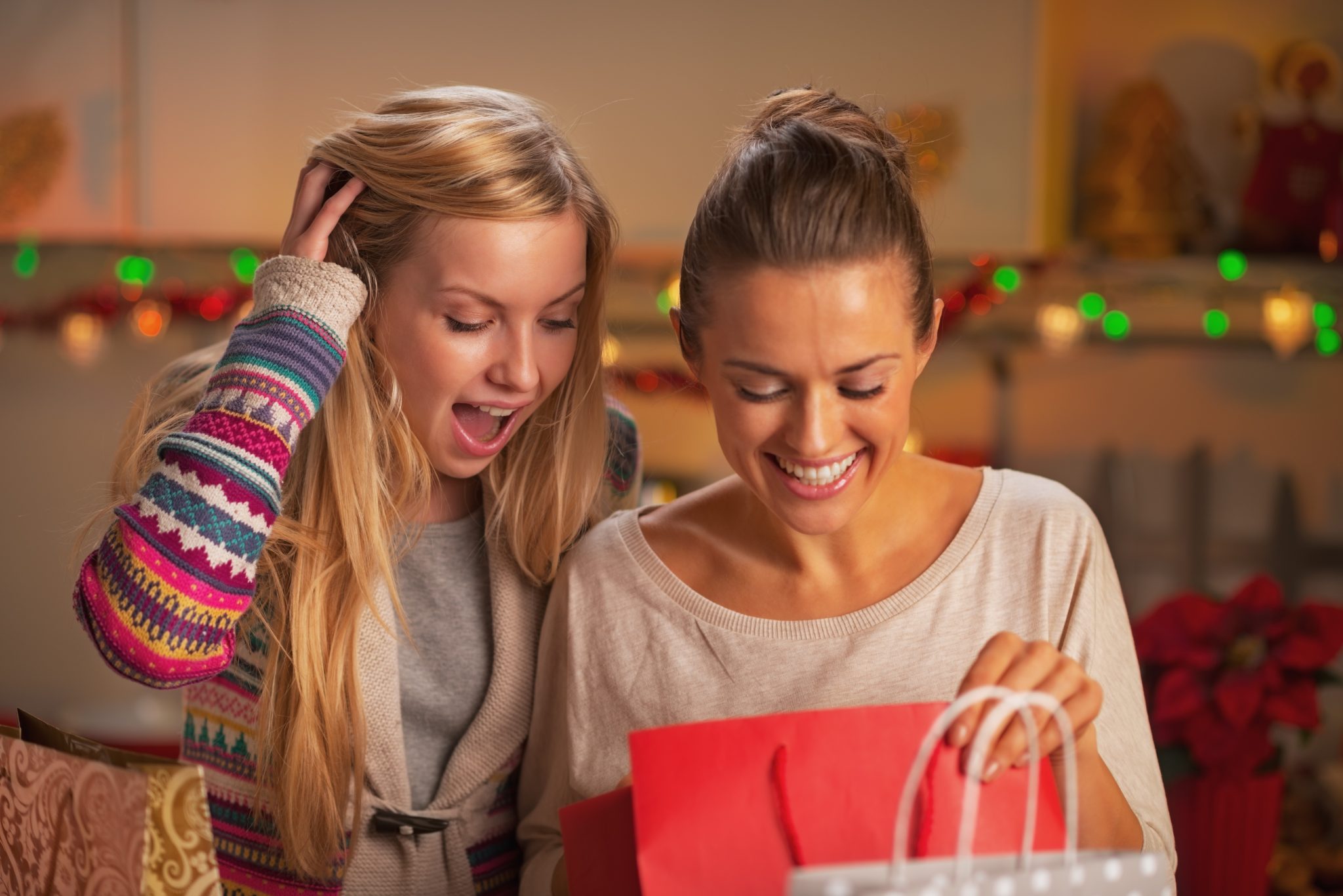 The festive season is literally around the corner so you, as a marketer, need to put your best foot forward in order to compete and win the other fellow marketers trying to convince your potential customers to buy from them.
Be it Black Friday, Cyber Monday, Christmas or any other festive season the struggle is real. You need to develop an effective Facebook strategy. Here we have summarised all the things you need to check before and during your campaign launch.
Tap into your audience's minds and trends to bring people to your website to drive sales
When thinking how to bring new people to your website be sure to utilise Facebook IQ's people insights to identify trends that you can tap into in order to understand your target audiences and drive visits and sales.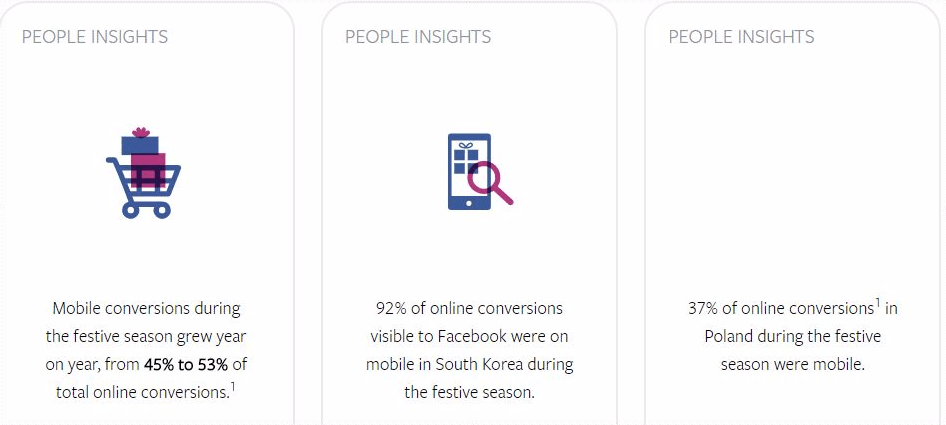 With data from Facebook IQ when planning for the festive season ahead make sure to place special focus to mobile devices. Make your website mobile-perfect and engage those mobile ad-viewers with engaging ad formats such as videos and carousel ads.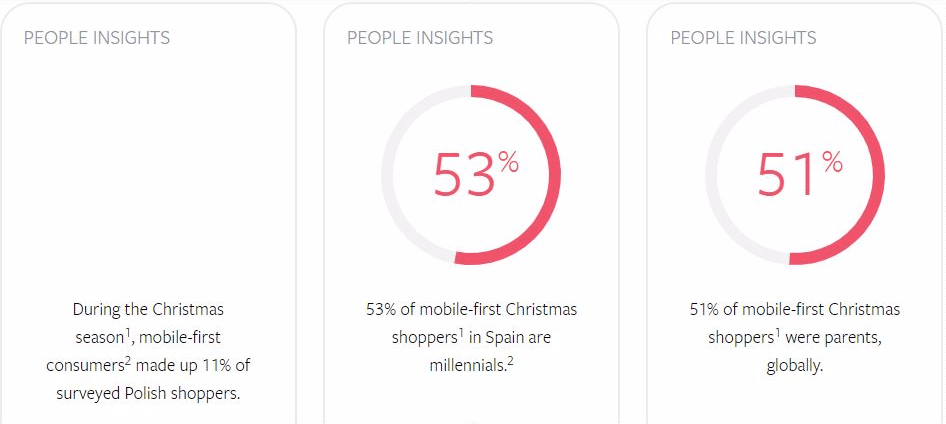 If you are in country that celebrates Christmas, Facebook provides insights for those countries which you can utilise in your Facebook ad's targeting such as millennials or parents. Be sure to adjust your ad copy and creative to those audiences to ensure that you will get the best results possible.
Don't ignore people who have visited your website
Yes, now it's the time to reach new people and get them to convert but don't forget to invest on people who have previously visited your website by retargeting them. Create website custom audiences from people who have visited a specific page, viewed a product, added to cart or even purchased from you. Here I suggest not one, not two not there, but thirteen custom audiences that you need to be targeting. These audiences may also serve as source for your Lookalike Audiences, especially those who have purchased from you as well as people with high lifetime value.
Don't neglect traditional brick-and-mortar shoppers
Yes, more people are buying online than ever before but this doesn't mean that you shouldn't cater to the people who want to visit a physical store. Use the Store Visits campaign objective to reach people who are in a short radius from your store and lure them in with a special sale or a promotion. Don't forget to track all offline conversions and attribute them to your campaigns. If you want to step up you remarketing game be sure to create a custom in-store audience to target with your ads.
Plan for the days after
Extend your campaign's life to include the days after the "big" holiday day itself. Now it's a great time to drive repeat transactions and increase customer loyalty. Create ads that show products that complement what they previously bought from you via cross-selling. With many marketers pausing their campaigns on the big day you can expect less competition, which translates to lower CPMs. Throw in a small discount and make them fall head over heels for you.
When it comes to bids and bidding strategies
In the case that you know how much a conversion is worth to you, you can utilise manual bidding to have a better control and flexibility over your spend. If you have no specific value in mind then you can bid the amount (or higher) suggested by Facebook (suggested bid). In the case that you don't see the desired conversions you can switch to automatic bidding. Have in mind that in order for the campaigns to optimise properly, twenty five conversions are needed in a weekly basis at the chosen conversion window.
Launching your campaigns in ghost-ville
It can happen that you have launched your campaigns and didn't see the impact you have been expecting for. It is very possible that your ads might have been under-delivered. If that's the case you can check the Under-Delivery decision tree to help make sure that your ads get seen by more people and maximise results.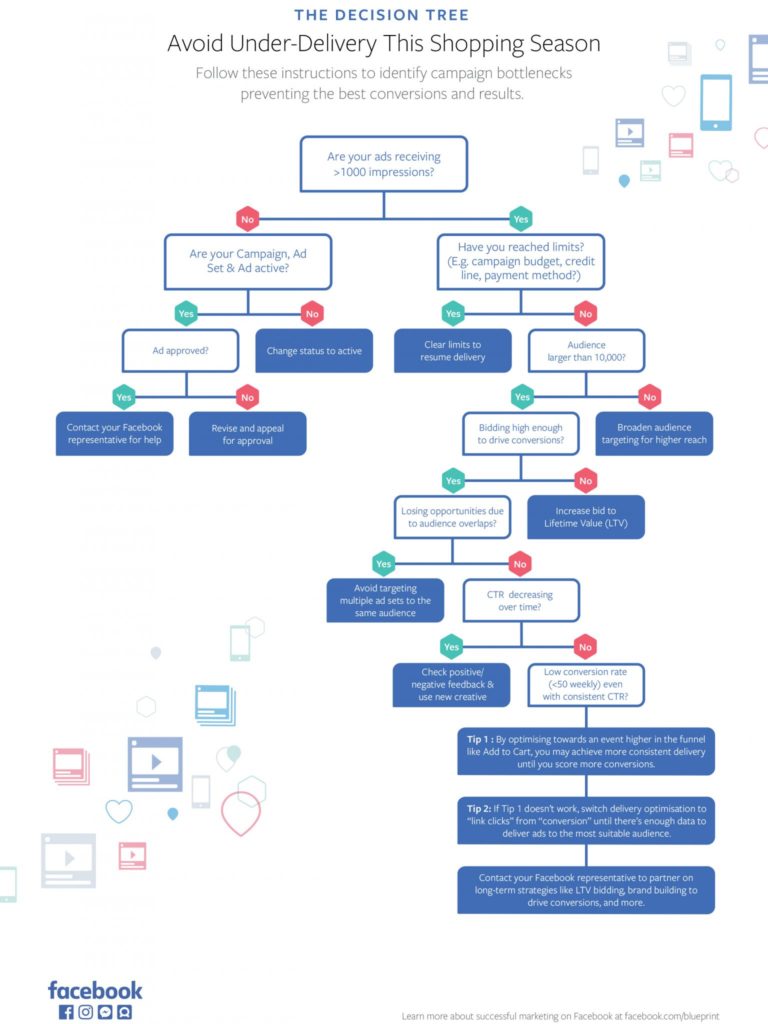 Comments