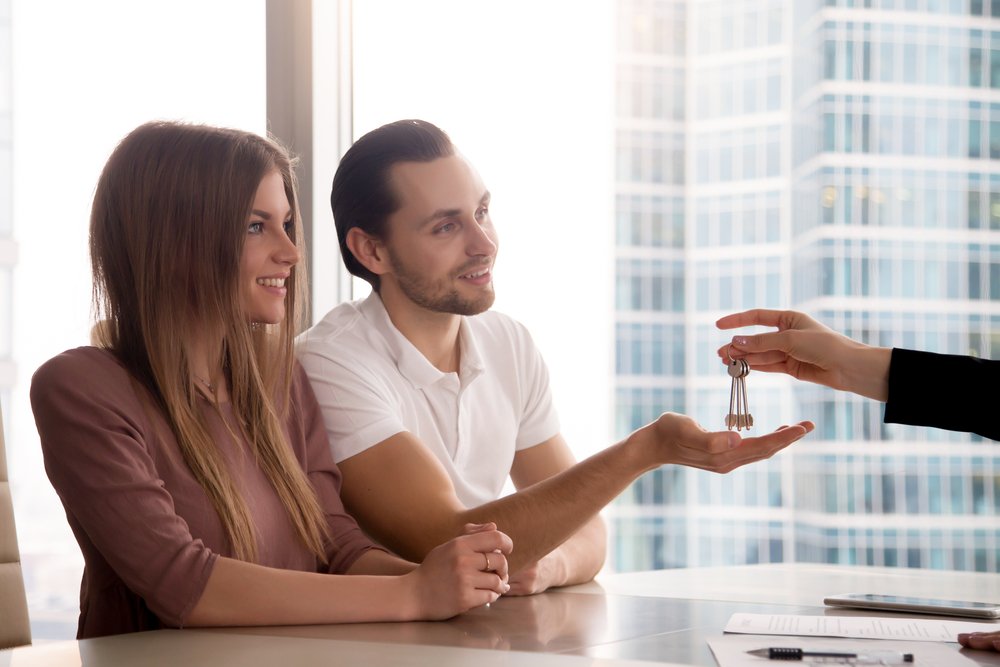 Although working with a Facebook agency means that you tap into their experience in order to take your Facebook ads to the next level there is on thing that needs to be done from the client's side and, to be honest, can be daunting; Granting access to your partner agency. But, yes there's a but, once you overcome this "obstacle" you are on your way to to better capitalise your assets and campaigns to deliver greater ROI. 
This tutorial will focus on granting access to Facebook assets from the client's perspective. If you are an agency be sure to share this guide to newly acquired clients to make the onboarding process as smooth as possible.
What do you need to have and why
As a business owner you can either be a new business owner with a relatively new Facebook presence or you may have been active quite some time and you've already experimented with Facebook Ads. I will be covering both cases so you can create assets you need in the case that you are new on the Facebook platform or granting access to your partner agency if you have already have your Facebook Assets such as Facebook Pixel, Ad Account, Facebook Page all set up.
Creating your Facebook assets
In the case that you have no Facebook Page nor Facebook Ad Account be sure to create them yourself and then grant access to the agency you will be partnering with. I suggest you create:
a Facebook Page,
an Ad Account,
a Pixel,
a Business Manager,
a product catalogue.
Creating your Facebook Page
In order to create a Facebook Page you need to visit: https://www.facebook.com/pages/create.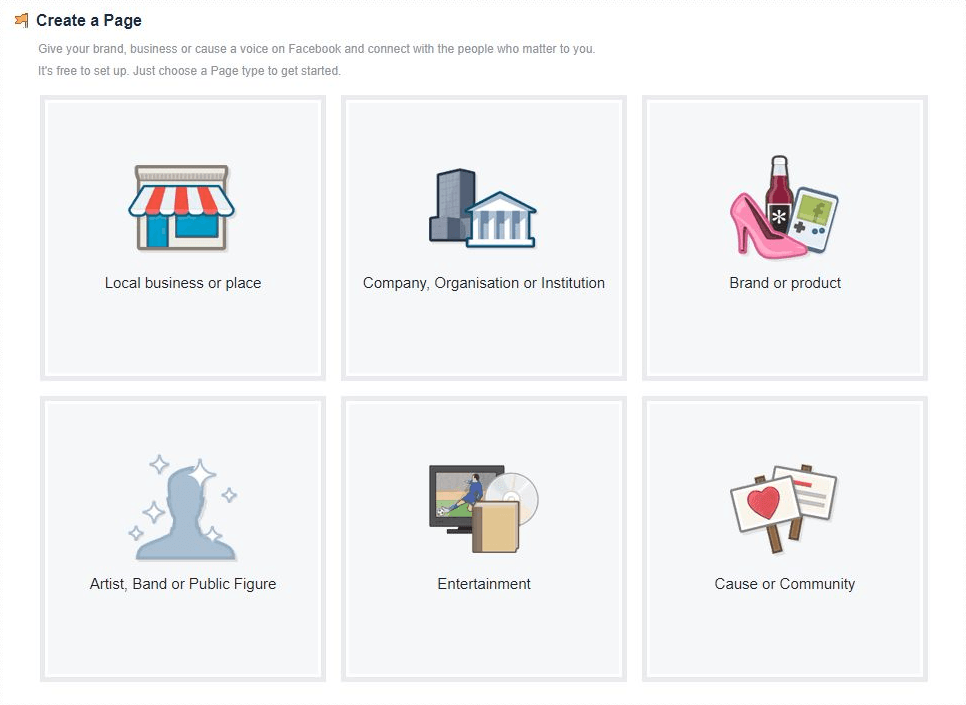 Choose the Page category that is relevant to your business and follow the on-screen instructions to complete the creation of your new Page.
It's a simple, straightforward process and wouldn't take you a lot of time to set up.
Creating your Ad Account
A Facebook Ad account is created by default for you when creating your first ad. Usually the ad account will share the same name you use on Facebook.
Have in mind that you can only give advertising account permissions to people who have Facebook accounts.
Creating your Pixel
In order to create your Pixel:
Go to your Pixels tab in Ads Manager.
Click create pixel
Enter a name and click create.
Have in mind that you can create one pixel per ad account. In the case that you need to create more than one you should consider creating a Business Manager to add up to 10 additional pixels. Now that your pixel is created you can put the Facebook pixel code on your website.
Creating a Product Catalogue
A Product Catalogue contains information for all items you'd like to advertise. It may contain products, hotels, flights, destinations, real estate or autos. But there's no limit! You can utilise a product catalogue even if you operate in the betting sector! In order to create one you need to have a Business Manager in place (see how to create one below). Once you do, the process is pretty fast and straightforward.
Head over to Business Manager > Settings and Click on Product Catalogues. Choose "Add new Product Catalogue" in the upper right-hand corner.
Enter a descriptive name for your product catalogue and choose the type of products that will be featured.
Now that you have successfully created your product catalogue, you need to create the product feed.For the steps you should follow, check out our detailed tutorial on how to get started with Dynamic Ads.
Creating a Business Manager
Be aware that an Ad Account and a Business Manager are not the same. A Business Manager serves as a central hub where all of your assets (Facebook Page, Ad Account, Pixel, Instagram Profile, Product Catalogue etc.) will be organised in and can share permissions to partners.
You will need one in the case that:
You want to manage multiple assets
An agency will be running the ads for you – highly recommended
You need to manage user access to the right people and right credit lines
You have a more than one person managing your Facebook or Instagram Profiles.
When creating your Business Manager, you will want to add the newly created add account or any existing assets to it. To do so, be sure to follow the steps to this detailed tutorial on how to get started with a Business Manager account.
Granting access to your Facebook Assets
Now that you have created your Facebook assets you can grant access to them to your partner agency. When working at the assets level you will be given two options; to add People or Assign a Partner. Although these two entities (People and Partners) do share some similarities the main difference is that with People you can grant access to a specific person but with Assign a Partner you give access to another Business Manager and its admins or employees. In order to invite your agency to access your assets you need to be an admin in your Business Manager.
Granting an agency access to your Ad Account
In the case that you don't have or want to create a Business Manager but have an ad account you can now give access to it. Since you can only grant access to people who have Facebook accounts, you'll need to add them manually as many times needed.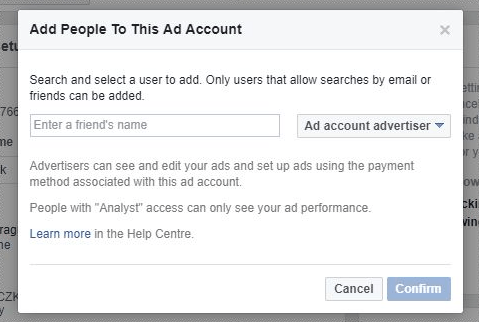 Go to the Settings of your Ad Account.
Click Ad People in the Ad Account Roles section.
Click Add a User and then enter the name or email address of the person you want to give access to.
Choose their role from the drop-down menu and then click Confirm. The person you add immediately has access to your ad account according to the role you chose for them. Depending on their role, they may have different kinds of advertising permissions available to them.
In the below table, you can see what permissions you are granting your partner, according to their role.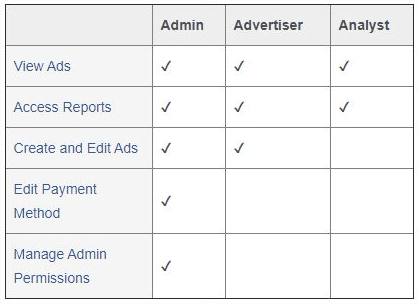 Granting access to your Product Catalogue
In the case that you already have a product catalogue you can assign a partner to them. To do so, follow the steps below:
Go to the Settings of your Business Manager.




Make sure the "People and assets" tab is active.

Click "Catalogues".

Click on the product catalogue(s) that you want to share with the agency.

Click Assign Partner and either create a link to share with the agency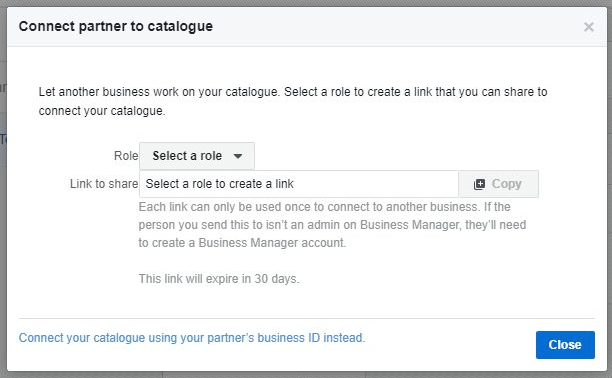 Or by filling in their Business Manager ID.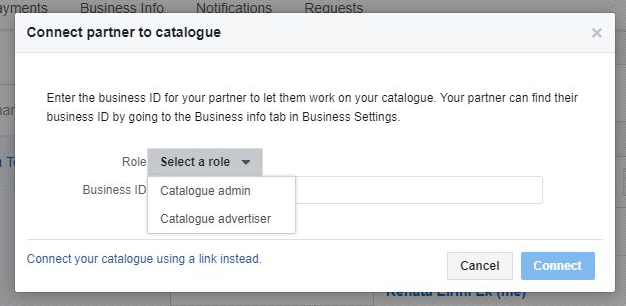 In both cases, you'll need to choose between Catalogue Admin and Catalogue Advertiser.

Granting an agency access to your Business Manager
Typically an agency will have their own Business Manager. Know that by inviting the agency to your business manager won't grant them the ability to alter any assets or change anything about the business.
They are two ways to invite your partner agency to your Business Manager:
1.Add a key person from the agency's side directly to your Business Manager
This scenario is ideal if you, the business owner aren't experienced and not sure how to tackle the complexities of Business Manager. By giving a key person direct access, they can assign themselves the access they need to the assets they need. It is hassle-free and it does not require a lot of time and effort from your side.
Here are the steps to follow: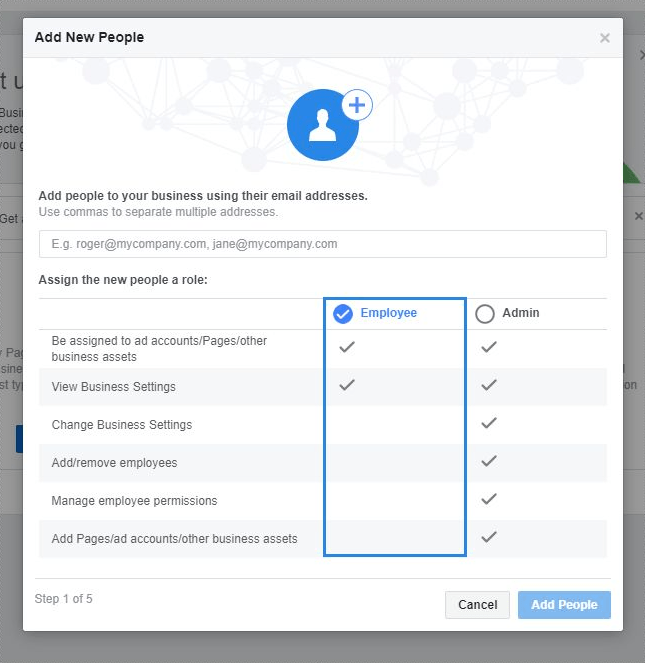 Head over to the Settings of your Business Manager account
Choose People from the menu on the left
Click on the Add People button.
Enter the person's work email and appointed them as an Admin
An invitation will be sent and once accepted, the person will be shown here.
If you were to click on the person's name you can quickly see the assets he has been assigned and the access level they have. This will help you verify that they haven't got access to any assets that you wouldn't want them to.
2. Inviting a partner to work with you
Here you will be adding a Partner to you business Manager and you will be the one that will be granting the agency access to work on specific assets.

In order to add a Partner to your Business Manager account:
head over to the Business Manager settings
Choose the Partners tab
 Click the plus button
Fill in your agency's Business Manager ID – they should provide it to you
On the next screen go through all tabs one by one, assign the assets to your partner agency
Set up their access level for each asset.
This tutorial is great step-by-step guide when starting with a new Facebook PPC client as it helps you summarise the assets you need to have access to.

Comments