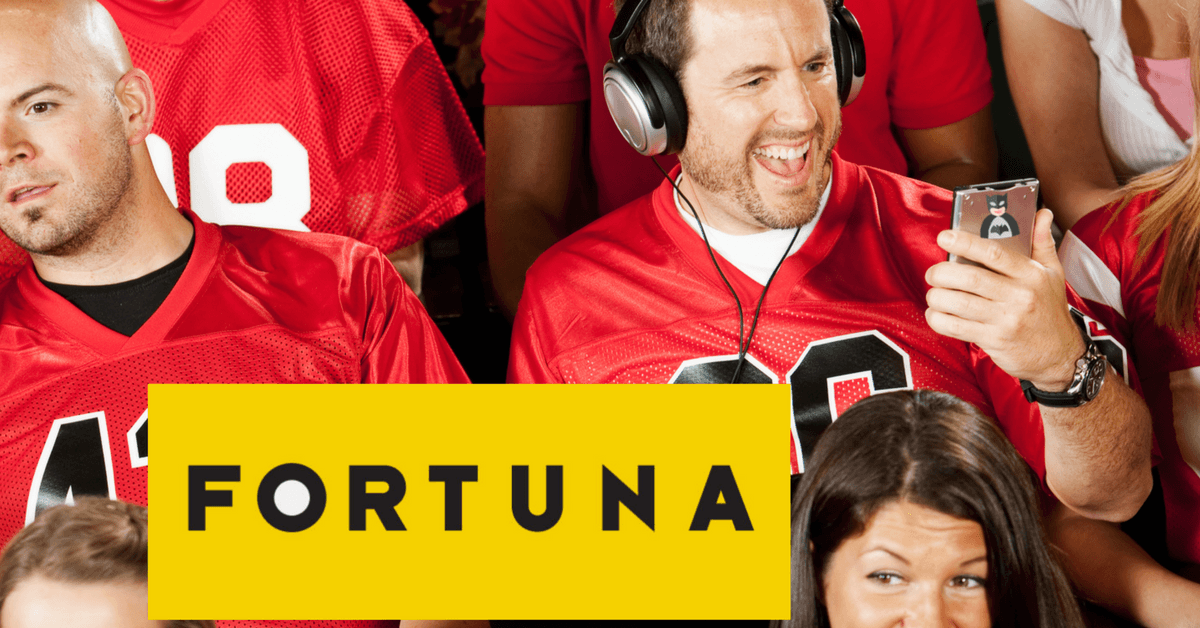 Go dynamic or go home – winning regardless of the outcome
"How do you predict the unpredictable?" – asks every bettor out there. What if, as an advertiser, you could make sure that your ads display information relevant to current events even if you are away from the office? Czech betting company Fortuna teamed up with ROI Hunter and Business Factory to prepare a campaign that dynamically fit any outcome, automatically creating ads with images and copy suitable for the results of sporting events the minute they were out.

Team tactics:
With the Ice Hockey World Championship and the European Football Championship approaching, Fortuna went all in, allocating the majority of their online promotion budget to Facebook campaigns. They bet on a combination of traditional advertising amplified by an unconventional use of dynamic ads, carefully targeted at acquiring new users.
The campaign scored across a number of disciplines:
Thousands of new online registrations in the first two months;
Up to a third more new active players in comparison to Google AdWords;
50% cheaper initial registration goal;
20% of all new users came from Facebook;
Instagram brought 9% more registrations.
Attack strategy:
The campaign plan took advantage of automation, increasing the number of registrations and decreasing the cost of user acquisition. While using dynamic ads beyond e-commerce is unconventional, this solution works a lot like classic dynamic remarketing.
Action plan:
The first step was to create a custom product XML feed. Specific games that took place during the European Championship were defined as products, with data on particular matches, team names and current rates converted from an internal system. All that was left for Fortuna to do is link the feed to the product catalogue via ROI Hunter. Products were then regularly updated depending on the changing odds throughout the championship.
With the Template Editor, you can dynamically change banner text, images, and frames according to various elements of the product catalogue, creating perfect automated ad graphics.
Rules of the game:
Imagine a match between Germany and Italy has a number of possible outcomes, including a home win, draw and away win, as well as jerseys and colour schemes of the two rivals. The same principle worked for ad copy options related to that match. When a match concluded, it was also deleted from Fortuna's feed and product catalogues, just like a sold out item would be in e-commerce.
With this solution Fortuna's acquisition campaign always displayed updated odds for matches, showing three different Facebook ads at any given time to avoid repetition.
Emotions: A gift that keeps giving good CTR
The second part of the acquisition campaign on Facebook for Fortuna pre- and post-match ads was to dynamically communicate the results of the Czech team. Multiple ads with the same targeting were created, and each represented one of the possible outcomes for the Czech team. After the match, the outcome that took place was activated immediately.
Thanks to this immediate response Fortuna was able to build on the emotions of fans who were more motivated to register and bet on the next game. As a result, the campaign had up to 50% greater engagement and 1/3 higher click-through rates than campaigns that have been running for more than a day after the match.
Revolutionary results:
This strategy took the idea of dynamic advertising a step further, employing it for the successful acquisition of brand new users that have not visited the website in the last 180 days. Want to be ahead of the crowd, making both prospecting and remarketing dynamic for your business? Sign up for our Free Trial and receive a custom advertising solution today.
Client testimonial
"We were pleasantly surprised with the results of the client acquisition campaign on Facebook.
We managed to get a lot of new players at a much lower price than originally expected."
Jaroslav Kulenda, Head of Marketing, Fortuna Game

Comments