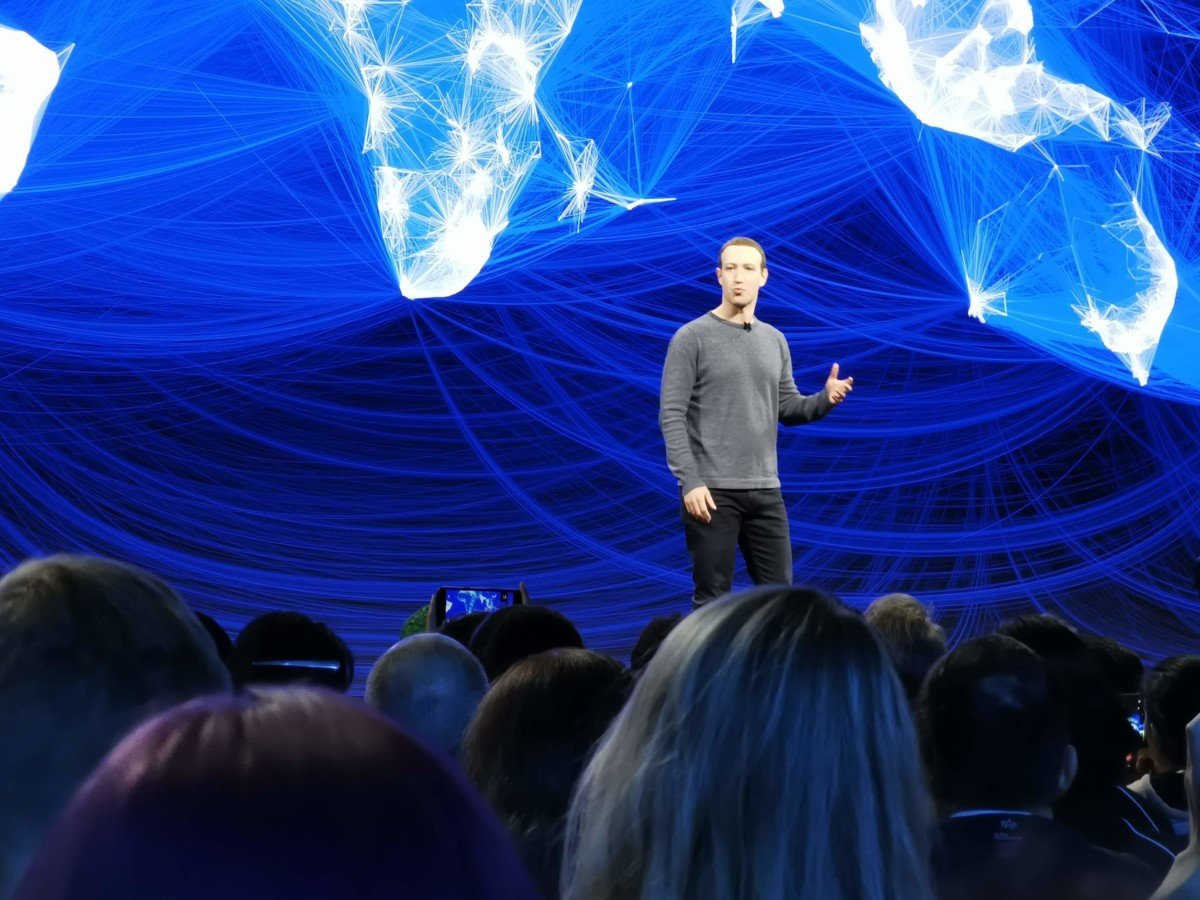 Every year, the F8 conference takes place in California, where Facebook presents their visions and plans for the next year. This year it was no different. The opening keynote was launched by Mark Zuckerberg, followed by Facebook, Instagram, WhatsApp, Messenger and AR/VR product managers. They talked about where their product development would go and introduced the innovations that Facebook will implement on its platforms in 2019.
More than 5,000 developers, creators and entrepreneurs from around the world gathered for the conference. Newsfeed had a representative there, and this report contains the most interesting things they've learned.
F8 – Day 1 – New products and functions focused on privacy
1. FACEBOOK
Safety
Almost all presentations focused on Facebook's key vision – to build a secure social platform where no user is worried about his or her personal data going to where it shouldn't.
Facebook recommends saving data in countries where data security is high.
Facebook is building a new infrastructure in which there will be stricter rules for data access.
For every product, Facebook consults with a wide range of security and law experts before its launch.
New app design
Facebook presented a new app look, called FB5, that began to be announced on the same day for smartphones in the US. On the desktop, this change will take effect in the coming months, and the ability to switch to a dark version will be possible. The design has an updated logo and contains more white and lighter shades of blue than you've been used to.
The importance of groups
In the new mobile app, Facebook's top priority will be connecting people across groups. Facebook communities play a key role, as well as strengthening relationships and communication between friends. The new app will include the feed, which will show the most relevant posts from the communities you're connected with.
There will also be new types of groups:
Groups for health purposes – where you can hide your name in different queries
Working groups with a new template for employers
Game groups with a new chat feature
An edited group card will help you find new communities that might interest you. You will see new group suggestions not only in the Facebook News Feed, but also in other parts of the app like Marketplace or Facebook Watch.
Connections with new friends
New features will also be integrated into Facebook groups, giving users new ways to find and meet new friends. You will be able to connect with your former classmates or people living in your area.
Dating via Facebook
The dating tool, which has been talked about for a long time, will finally spread to other countries. Currently, people can date through Facebook in Colombia, Thailand, Mexico, Argentina and Canada, and recently in other 14 countries. There will also be a new feature called Secret Crush, which will help you identify users from your circles that you want to know better, and if a selected person marks you, Facebook will send you a notification that you have a match. The profile you use on the dating application will be separate from your personal FB profile.
Orders directly through Marketplace
In the US it will be possible to pay for the purchase directly on Facebook Marketplace. Sellers can easily access the sales channel without having an e-shop. Shoppers will be able to make secure payments and will be able to purchase more goods, not only those sold nearby, but also in locations that are farther away.
Events
The redesigned app will also include a card of events to help you know what's happening in the area and to get recommendations from your friends. The new Facebook event card should be released this summer.
2. MESSENGER
Facebook has mentioned several times that it will support the development of messaging applications. Communication through chat platforms is a big trend. Facebook's goal is for users to communicate with each other and strengthen their relationships, and messaging applications are the ideal solution.
Speed
Facebook has the ambition to make Messenger the world's fastest messaging app. This means that the entire Messenger architecture will be completely reprogrammed to accelerate communication and to reduce storage and battery life on smartphones.
Secure communication

In all the talks, privacy was discussed, and it was the number one topic in the Messenger part of the conference. Unlike WhatsApp, Messenger currently does not use encrypted messaging, which Facebook wants to change to ensure that all communication over the platform is encrypted.
Desktop application
During this year, Facebook plans to launch a new desktop Messenger application that will be available for Windows and iOS. You will be able to download the application onto your computer desktop and make full use of all Messenger functions, including group video calls. The goal is to extend the use of Messenger to the business environment.
Watching videos together
You can currently use Watch Together on Facebook, but this will also be active in the Messenger environment this year. You will be able to watch videos with your friends in real time and chat with them while watching.
Lead Ads
Another important innovation is the introduction of Lead Ads into Messenger. After users click on the ad, they enter the app where they can fill out forms in the communication window. Once we have access to this tool, we'll take a closer look at how it works.
Easier connection with friends

The latest news about Messenger focuses on better ways to connect with friends and family. There will be a dedicated space in Messenger where you can see stories and news from your closest friends. It will also be possible to share examples of how you spend your day and to choose your privacy settings (who will see what you publish).
3. INSTAGRAM
The main priority of the news that Instagram presented at the conference was to connect users who share common interests.
New design of camera
Instagram has confirmed the introduction of a new camera design, the testing of which we informed you about a few weeks ago. You will have the choice of Live, Camera and Create buttons. The goal of the new design is to make it easier for users to share photos and videos and to embed creative effects tools and stickers.
Introducing direct sales to creator and influencer profiles
Instagram has introduced a new feature for creators and influencers. Users will be able to purchase products directly from influencer profiles without leaving the Instagram environment.
The influencer will identify the product they wear or use in their post. After clicking on the product, Instagram will direct you to an e-commerce environment where you will be able to directly purchase the goods. The new sales program will be Instagram-tested on a narrow group of creators and influencers such as Kim Kardashian West, Kris Jenner, Gigi Hadid, Kylie Jenner or Leesa Angelique. The aim of the new tool is to strengthen cooperation between e-shops and influencers.
New stickers in Stories
Instagram also introduced several new stickers such as Donation Stickers and Join Chat Stickers at the conference.
Hiding post likes
Instagram also announced in one of their points that they are testing hiding the number of likes (hearts) on posts. The goal is to develop community, interaction and conversation, to avoid putting pressure on users and to limit passive viewing of posts.
4. WHATSAPP
WhatsApp is still one of the most widely used messaging applications. This year, it will focus on developing tools for businesses and for higher security.
In the coming months, you will be able to see the business catalog during your communication with the company, in which companies will be able to present their products to support their sales. It will also include a new payment option, allowing you to complete your purchase directly in the app.
WhatsApp will encrypt user location sharing so you can feel safer from this point of view.
This year, WhatsApp Business for iPhone should also be introduced (it is currently available for Android only).
F8 – Day 2 – Innovations in AI
The end of the first day of the conference and the whole second day, Facebook focused on its investments in and development of AR/VR and artificial intelligence.
5. AR/VR
News in Portal
Facebook will expand the ability to make video calls through Portal, the video communication device, across Europe.
In addition, the WhatsApp will be included so you will be able to use WhatsApp in addition to Messenger on the Portal.
All calls will be end-to-end encrypted.
Through Portal you will be able to get information about birthdays and other events.
New video messaging will be introduced.
Facebook Live will be able to be used on the Portal.
Thanks to the SuperFrame feature, you'll be able to view your favorite photos on the Portal. You can add photos to SuperFrame from your News Feed, Instagram and also, starting in summer 2019, from your phone camera.
Spark AR expands
More than a billion people have used an AR experience since the last F8 conference. You can use Spark AR technology on Facebook, Messenger, Instagram or Portal. Spark AR studio now supports both Windows and Mac.

The new developments this year will focus on creating and collaborating in Spark, and will open its environment to Instagram.
Oculus Quest and Rift S
The newly available Oculus Rift S and Quest Virtual Reality Headphones will be available from May 21, 2019 for $399.
At the end of 2019, Facebook will also be launching the new Oculus Business, which will focus on connecting VR and businesses.
AI – Artificial Intelligence
Facebook has been focusing intensely on the development of artificial intelligence for the last few years and has many products in the platform environment, including technologies for recognizing content that violates community policies, for example. It is not an easy task to detect inappropriate content in a large number of language mutations, photos, and videos. Therefore, Facebook is constantly working to improve the tools, and one of them is Panoptic FPN, which works on the basis of recognition of visual and audio stimuli.

Facebook is carrying out all their development of AR and VR so that they are both a reality for everyone and create a code of conduct for all users who use their devices.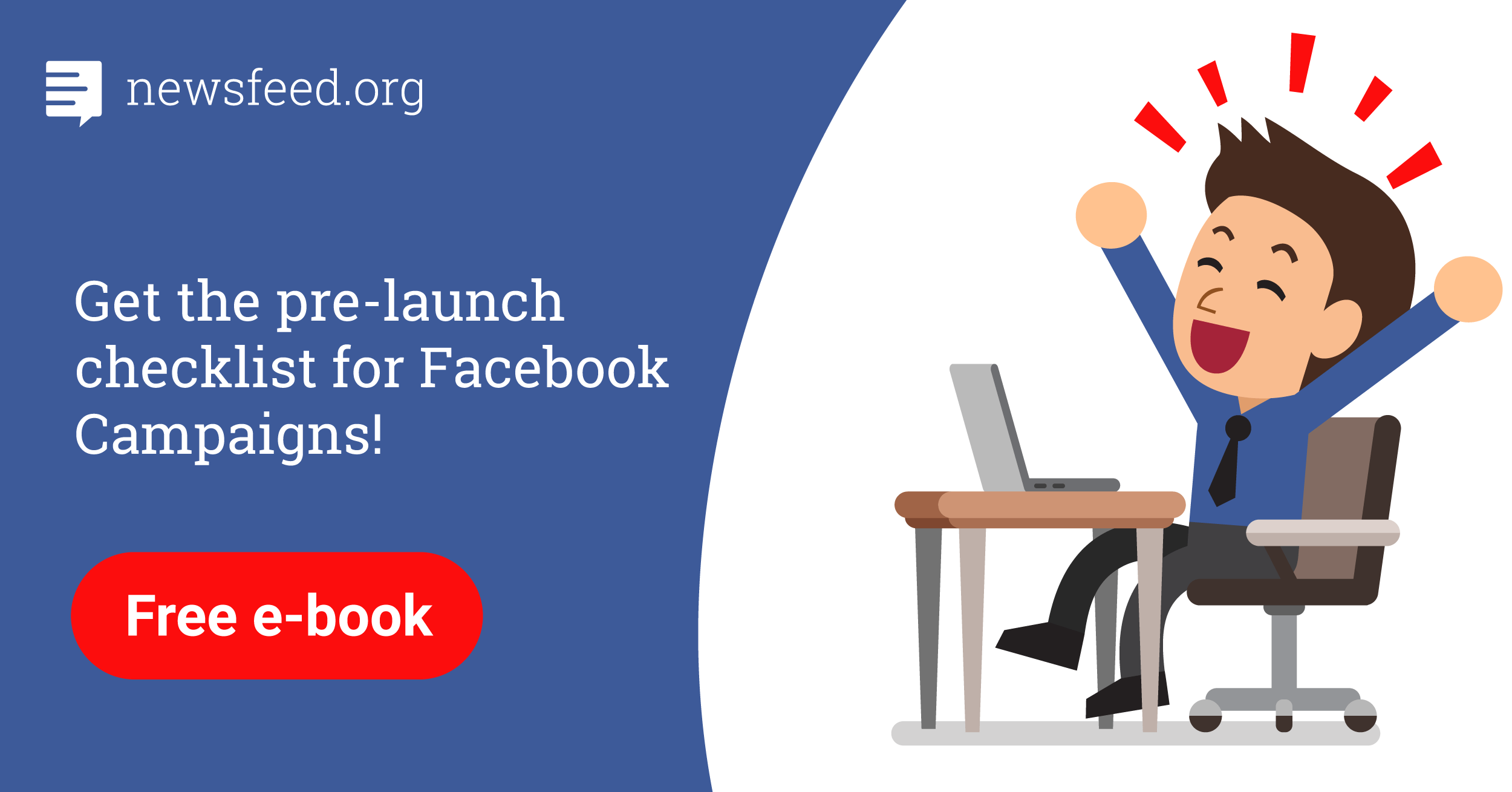 Comments