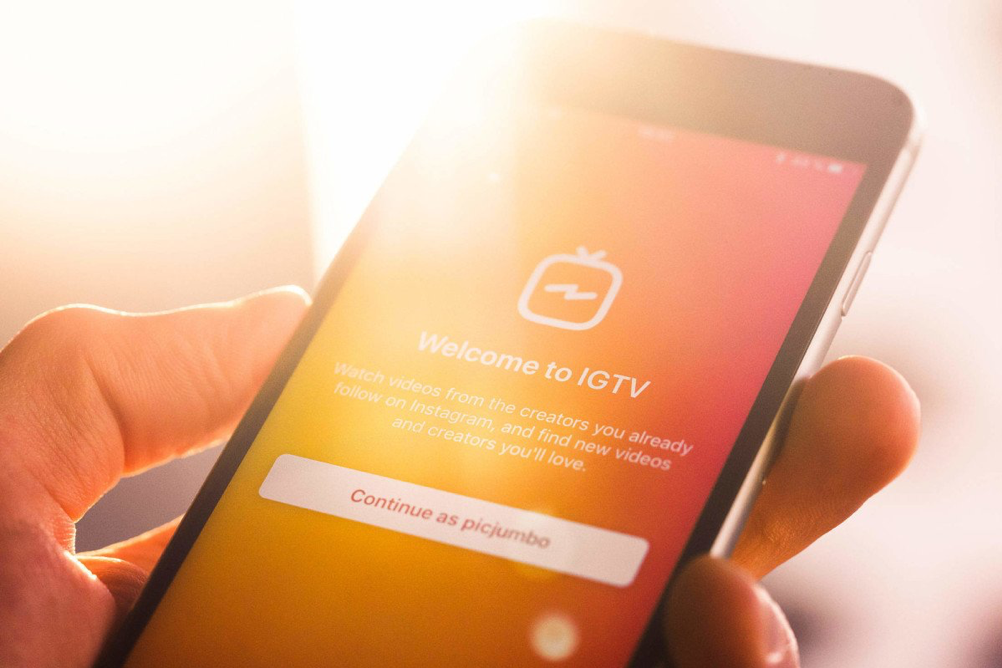 Videos are very popular and earn many views on social networks, so last year Instagram founded a new IGTV platform that supports the format of long videos. If you don't have much experience with IGTV, in our article you will learn how you can create an IGTV channel, how IGTV works and what the technical requirements for videos are.
The creation of IGTV
Instagram introduced IGTV in June 2018 to allow users to work with videos longer than 60 seconds videos and they have been constantly working on improvements ever since. IGTV is a channel where you can record videos from 15 seconds to 10 minutes long, or up to an hour for verified Instagram accounts with large audiences. IGTV is part of Instagram, but it also exists as a standalone application for iOS and Android.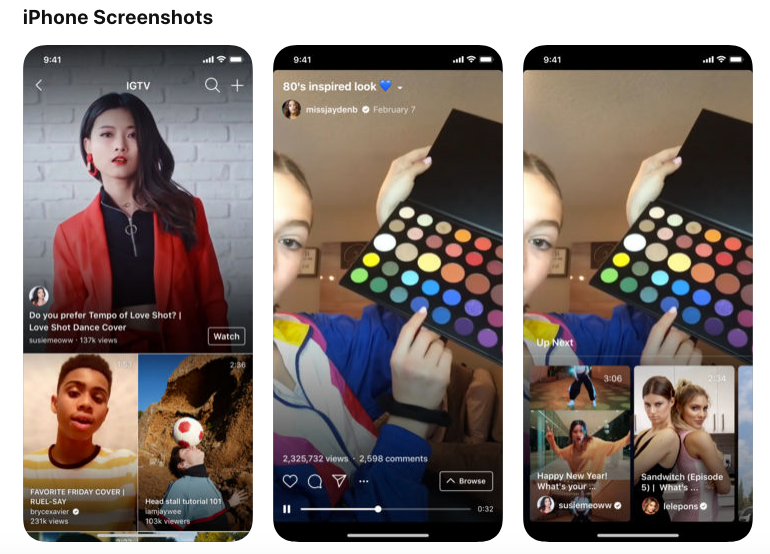 Since its introduction, Instagram has been working in various ways to raise awareness for IGTV and make it easier for users and creators to work with it. They have tested highlighting videos, sharing videos in Stories, and the latest – introducing IGTV previews to the main feed and uploading horizontal videos to IGTV.
How to create an IGTV channel
There are 3 ways you can create an IGTV channel:
1. Creating an IGTV channel via the Instagram app
In the upper right corner of Instagram, next to Direct Messages, you will find a TV icon. Click on it to enter the IGTV environment.
The dashboard is divided into categories:
For you – Videos that Instagram has selected according to your interests
Following – This section will show you videos from the people you follow
Popular – This is a selection of popular videos
History – Videos you've viewed in the past
Next, the main dashboard includes a video search magnifier and a small picture of your profile with a photo.
If you want to create your own IGTV channel, click on your profile symbol and then on the big plus symbol + to the right. When you open it, a video gallery of your mobile phone will appear on your screen. Choose the video you want to upload to IGTV, click next, choose a video preview, and then choose a video title and description. Before adding a video to IGTV, you can enable the option to publish the video on Facebook and preview it on your Instagram profile.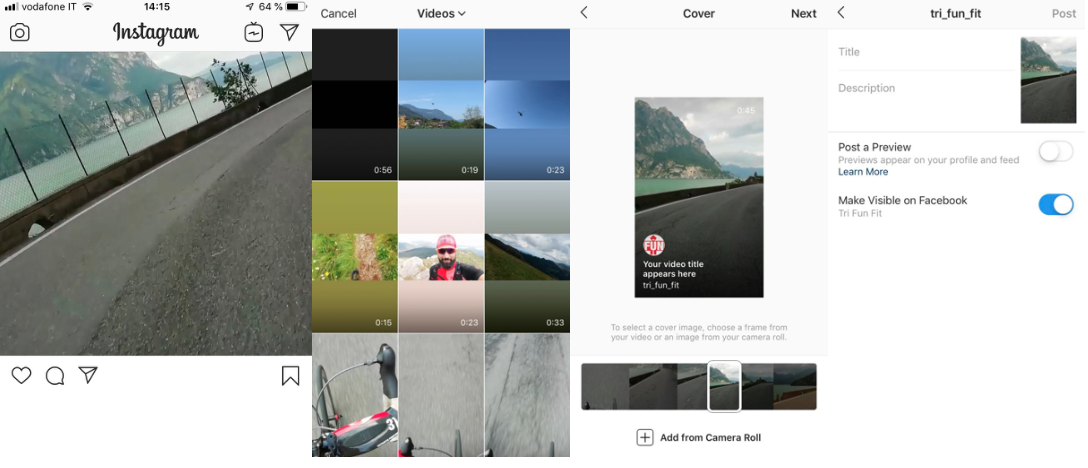 When you add a video, your IGTV channel will be created. You can edit, save, delete, view reports or share the video with friends on Direct Message, and add the video to Instagram Stories.
The reports feature shows basic statistics:
Engagement – Views, Likes and Comments
Audience Retention – Average Percentage Watched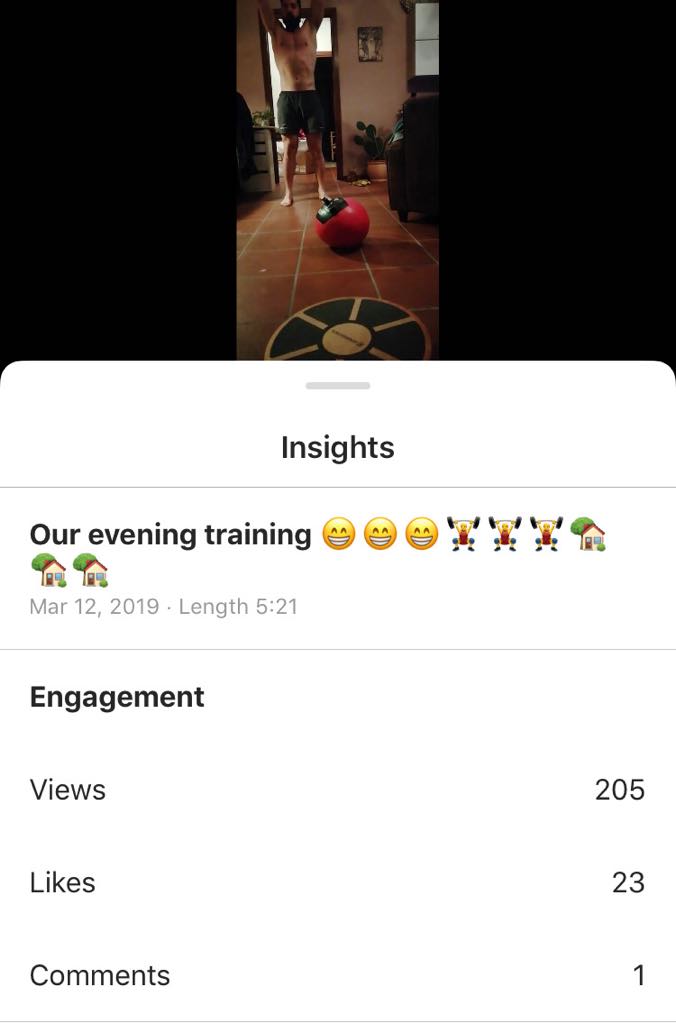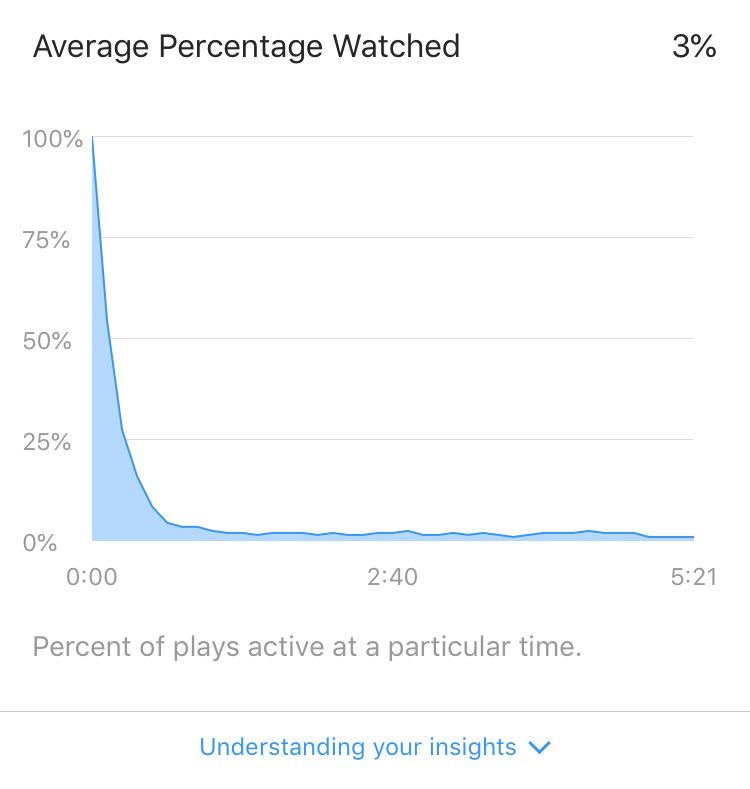 2. Creating an IGTV channel via the web application
You can also add videos from the Instagram web application. This option is more convenient for creators, agencies and marketers working from computers. If you create videos in special software from laptops or desktop computers, this uploading option will definitely be easier for you.

The process is very easy. You can click on the IGTV symbol on your profile to see the video upload screen.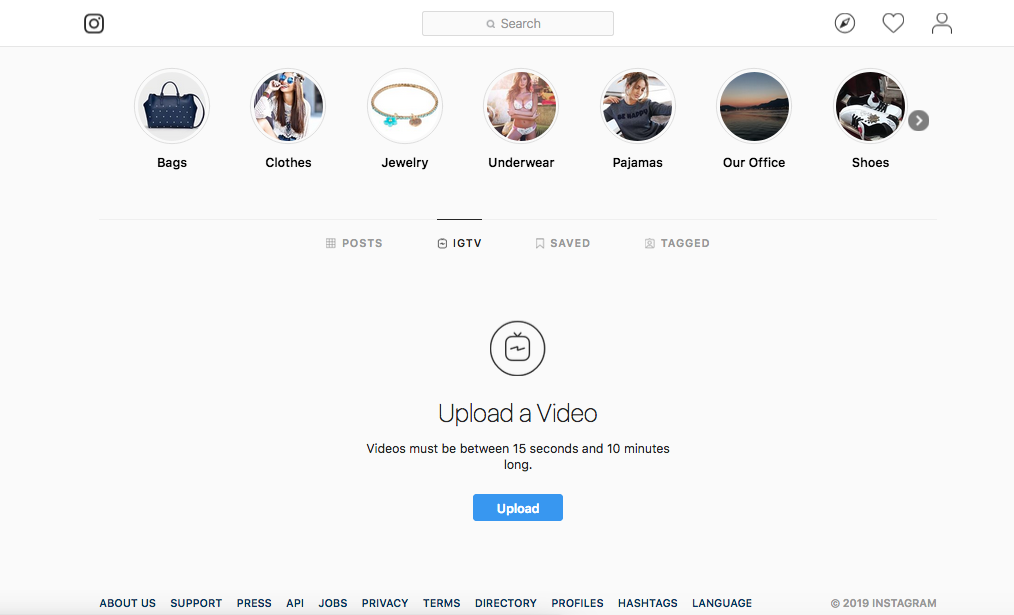 Go to the upload button to open a new screen Add a new IGTV video. Choose a video file from your computer that has a length of 15 seconds to 10 minutes and isn't larger than 3.6 GB. Subsequently, select a cover photo, enter a title and description, choose where you want your video to appear, whether it's just in IGTV, on Facebook or in the Instagram Feed, and add the video.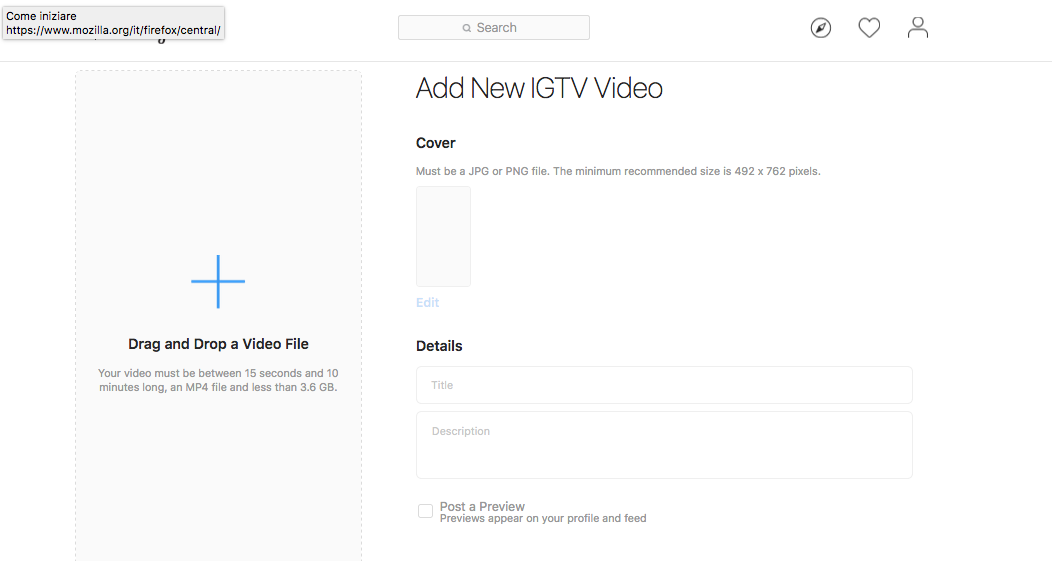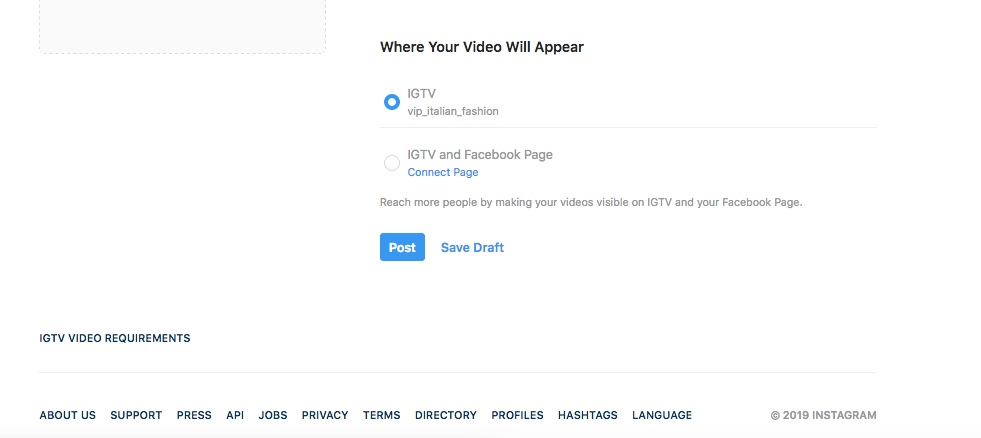 3. Creating an IGTV channel via the IGTV app
The third option where you can create your video channel is directly from the IGTV application, where adding videos is very similar to the previous two cases.
Technical parameters of IGTV videos
You can record videos in a 9:16 vertical format, and more recently, in a 16:9 horizontal format. The length should be from 15 seconds to 10 minutes. With verified profiles, you can work with videos up to 60 minutes long, but here you need to upload them from your computer.

Videos must be in MP4 format. The minimum video frame rate should be 30 FPS (frames per second) and the minimum resolution should be 720 pixels.

The maximum filesize for videos up to 10 minutes is 650 MB, and 3.6 GB for videos up to 60 minutes. The starting photo size should be 420 x 654 pixels or 1:1.55. You cannot edit the thumbnail photo after uploading it.
If this article was interesting for you, follow our news and in the following week, you will be able to read the second part of our manual, Tips for a Successful IGTV Channel.

Comments