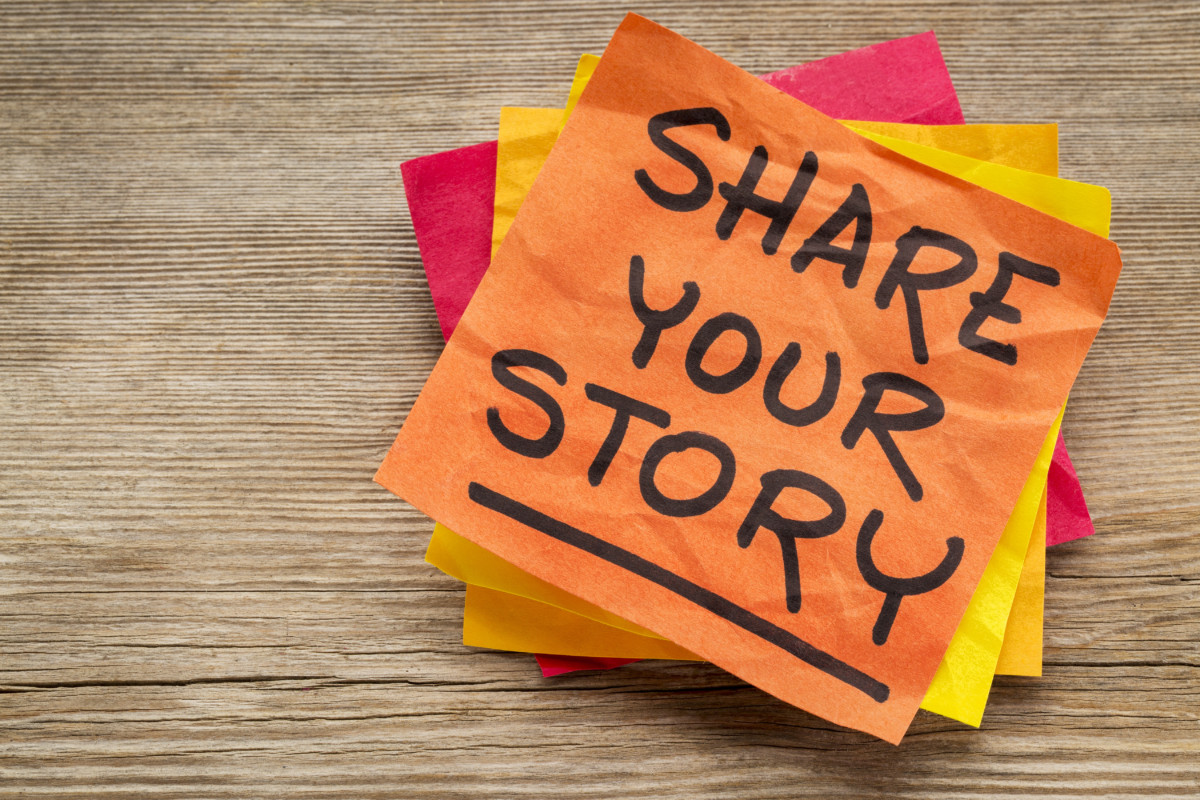 Managing Instagram is no longer just about posting regular content in the feed. Creating Stories is also extremely important but there are still some who aren't doing it! In addition to your own content, you can also share stories from other profiles such as your partners, followers, or from other accounts that have tagged your profile as part of your strategy. The Stories functionality also allows you to share your own Stories, which you can send to your followers or select friend lists. There are many ways to share Stories, and we'll show you the most important ones.
Sharing Stories from another account to your Stories
To be clear, your Stories content should not be based solely on sharing the content of other accounts. The majority of it should be your own stories. However, you can leverage other's content and combine both types of content (yours and shared) in order to benefit your strategy in many ways:
If you sell products or services and your satisfied customers tag you in a post or story, you can share their content to your Stories. Your audience will see that you have satisfied clients. This type of content can be a positive reference for you. You can read more about this in our User-Generated Content article.
If you collaborate with important partners, organize events with them and participate in joint projects, sharing their content in your Stories can add some good variety. The fact that this strategy is interesting is evident in the new collaborations on Stories we've seen, which Facebook started testing last year.
There's an important rule here: you can only share Stories in which your account has been tagged. When you are tagged, you will receive a Direct Message notification and the "add to story" option will appear.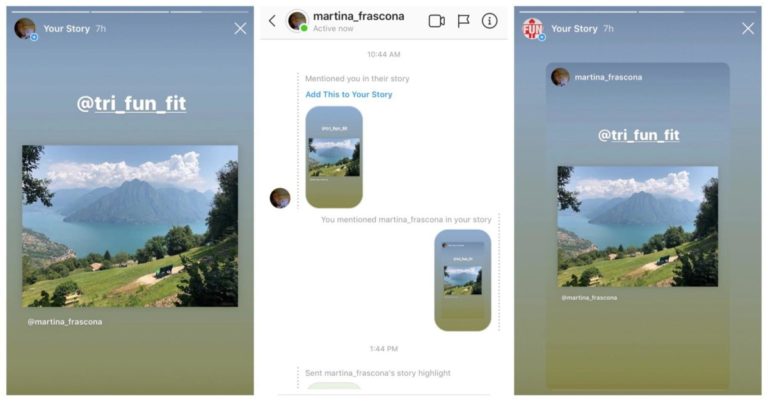 Source: Instagram
Keep n mind that the account you tagged in Stories will receive a message informing them you shared their story.
Share 3rd party Stories to messages
You can send Stories from other accounts to your contacts via Direct Message. Just click on the paper plane symbol in the story, select the contact and click "Send". You can also add your own message to the shared Stories. The message you send will behave like other posts you share in Direct Message.
In the Stories settings, however, each user must enable sharing in the message. You can also choose to share your stories in other stories (see the first point of this article) or share in Facebook Stories (see below).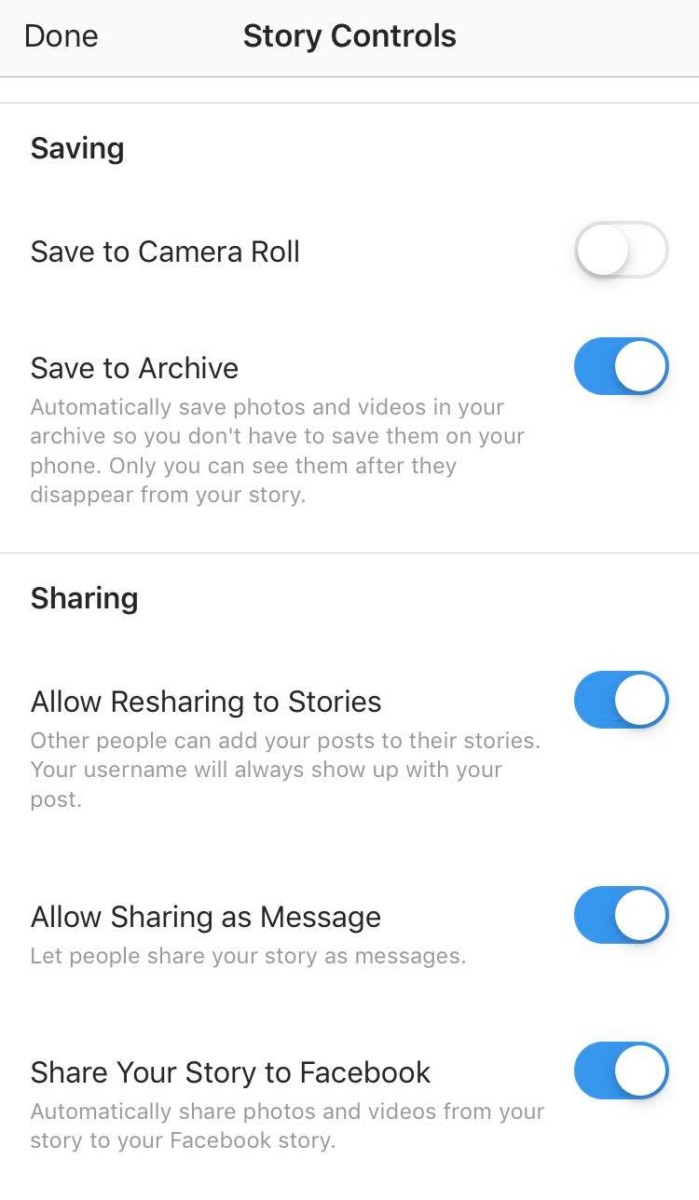 Sharing Stories via other channels
Your and other Stories can also be shared with others via other services – WhatsApp, SMS, Facebook, Messenger, Gmail, Bluetooth and so on. You can find this option in the other person's stories in the reply box, below the three dots. For your own Stories, it's below the three dots in the bottom right corner, under the Share option. In most cases, Stories are sent as a link. You can also share stories this way via Instagram Direct Message.
Sharing your Stories with select friends
On Instagram, you can create a special list of select friends to share your stories with.
Share your Stories as a post
You can share a post as a story on Instagram, but you can also do the opposite and share your own story to your posts. Open a story, click the three dots, and select share as post from the list of options.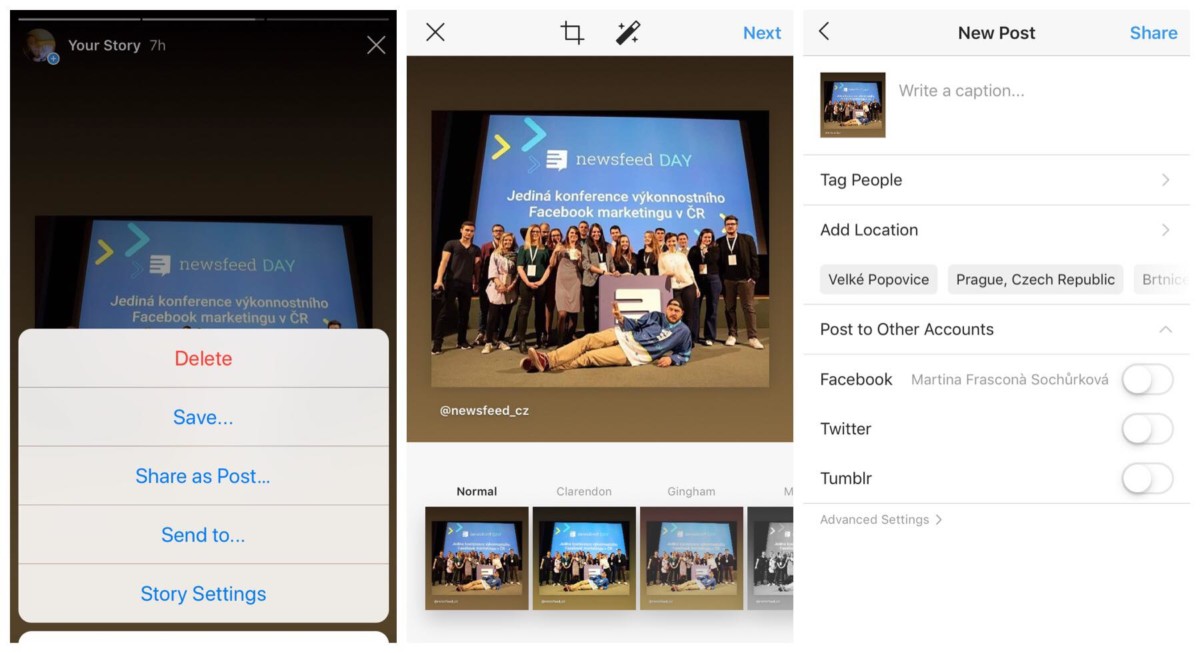 Share your Stories to Facebook Stories
You can share your Instagram story to your Stories on Facebook. Just turn this option on in your Stories settings to automatically post your content there.
There are many ways to use Stories, both to enrich your Instagram content and to increase the number of visitors to your Stories. Get inspired by our article 7 tips for creating engaging Instagram Stories.

Comments