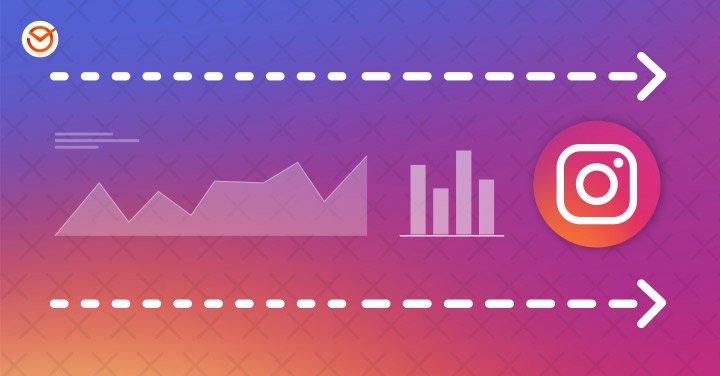 The Instagram community has been very popular with Instagram Stories. 300 million accounts that use Stories every day around the world are a compelling argument for companies to realize their potential and to include the use of Stories in their Instagram Strategy.
Stories and their atypical vertical format across the screen from basics have changed the way of communication and linking businesses to customers. Brands increasingly prefer to communicate via Stories rather than through classical posts.
The Instagram environment is highly competitive with its growing popularity, so it's important not to neglect the study of appropriate strategies and to realize the basic principles for working with Instagram Stories.
1. Get to know your target audience
Before you go into any strategy and advertising, know your target audience. It's not enough to specify what your segment is based on age, gender, location or interest. But above all, it's important to analyze the results of your campaigns to get specific information about your audience's behavior.
which ads the user is most interested in
how they respond to individual ads
which ads trigger a purchase action
The more accurate the image you have of existing and potential customers, the easier it will be for you to create content that will interest your audience.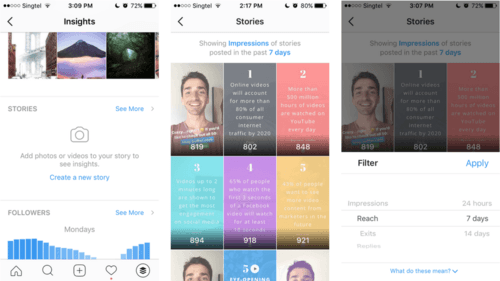 2. Create custom content for the target audience
Your audience's opinions are important. Do not be afraid to ask users what they want to see on your Instagram. Surveys are an effective tool for greater audience engagement. At the same time, they can be a good inspiration for developing new ideas not only from the point of view of creating content of contributions. But you can also get information about your audience's preferences, for example:
Which products or services are popular
Which colors of products people prefer
What name they prefer for your new product
What expectations they have
Instagram has introduced some tools, such as the emoji slider, that can help you in the survey.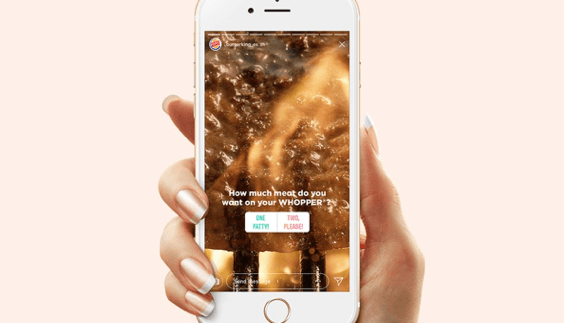 3. Include emotional marketing in your strategy
Instagram is a platform suitable for the application of what is called "emotional marketing". This is a type of marketing that addresses all marketing activities designed to elicit emotions in people exposed to a marketing message.
Statistics show that customers don't make logical decisions, but emotional ones, when purchasing products/services.
Applying emotional marketing is not easy:
Try to connect with your community and the content of the post emotionally via color.
The text of the post should be set in the same tone and style as the video or photo.
Use emoji, gif, special fonts, stickers to help to give to your contribution more emotional coloring.
Content generates adrenaline and tension in the audience which motivates action.
Contests and other interactive content are still popular on Instagram.
Use geo-targeting. You can more easily interact with a smaller community with regard to a particular location.
Contributions that motivate new challenges and creativity are also successful.
Positive images, words and colors affect the human brain positively.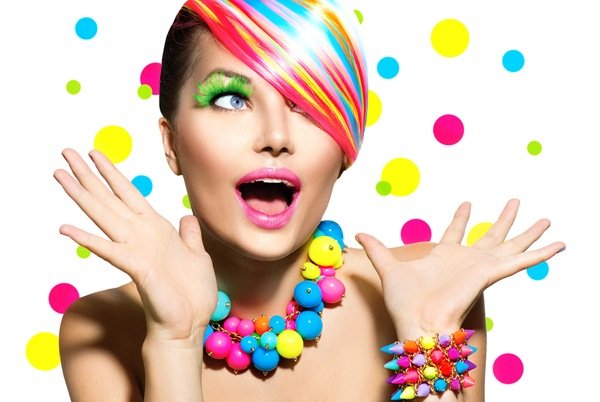 4. Verify your company profile's basic settings and description
If your Instagram Stories attracts a new user and brings them to your company profile, they will read the basic information in your bio and review your posts. Make sure the description of your bio is complete and the type of activity is clear to new visitors.
Even adding favorite stories to your selection will help enrich your introductory presentation.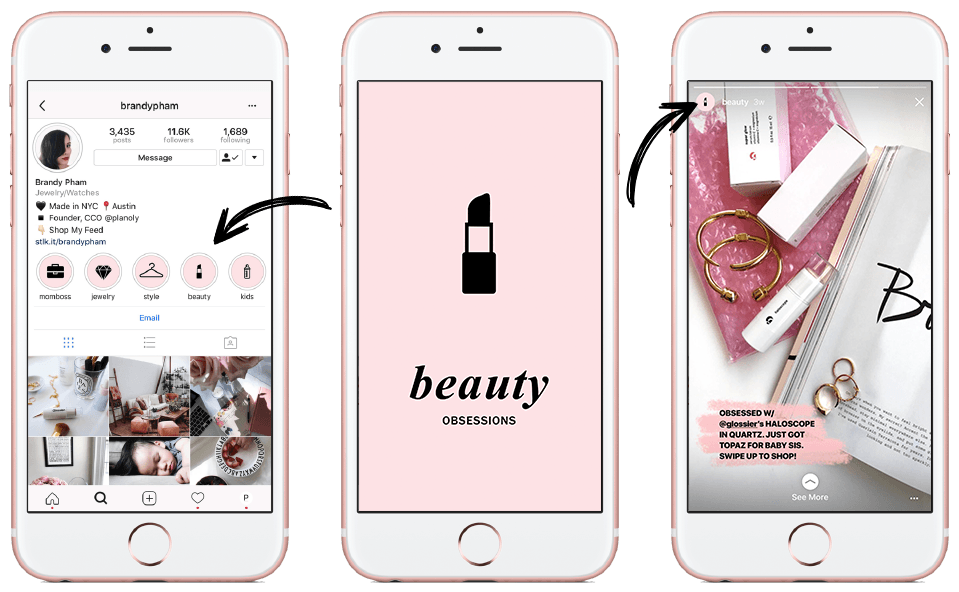 5. Collaborate with influencers
Collaboration with successful influencers has become part of the strategy of many companies at Instagram. The first step in choosing a suitable influencer is to carefully check his/her statistics within Instagram, Facebook or the website. Information about the audience that follow them is essential. Whether it's a celebrity, a blogger or an athlete, it's important to verify the origin of the influencer audience if it is tracked by a segment of people that is suitable for promoting the product.
The fact that Instagram has introduced stories sharing makes it easy for you to spread your content, both your influences and your followers.
6. Create interactive templates
If you want to further elaborate the content of your Stories, you can create templates that are easy to create content and motivate users to re-share them.
A nice example of this is the template of Italian bicycle race Giro d'Italia which, through its design, increased users' desire to make and share their content.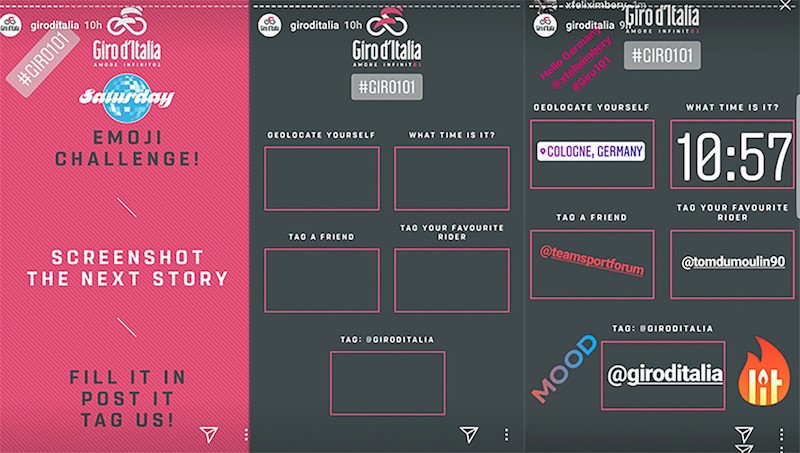 7. Focus on working with Shoutouts
Shoutout is a reference (@) that links from one Instagram profile to another. In short, the user decides to publish a photo or video in their Stories and inserts shoutouts with a link to another profile. If you're mentioned in your customers, partners, or influencers Stories, you get more interactions and followers.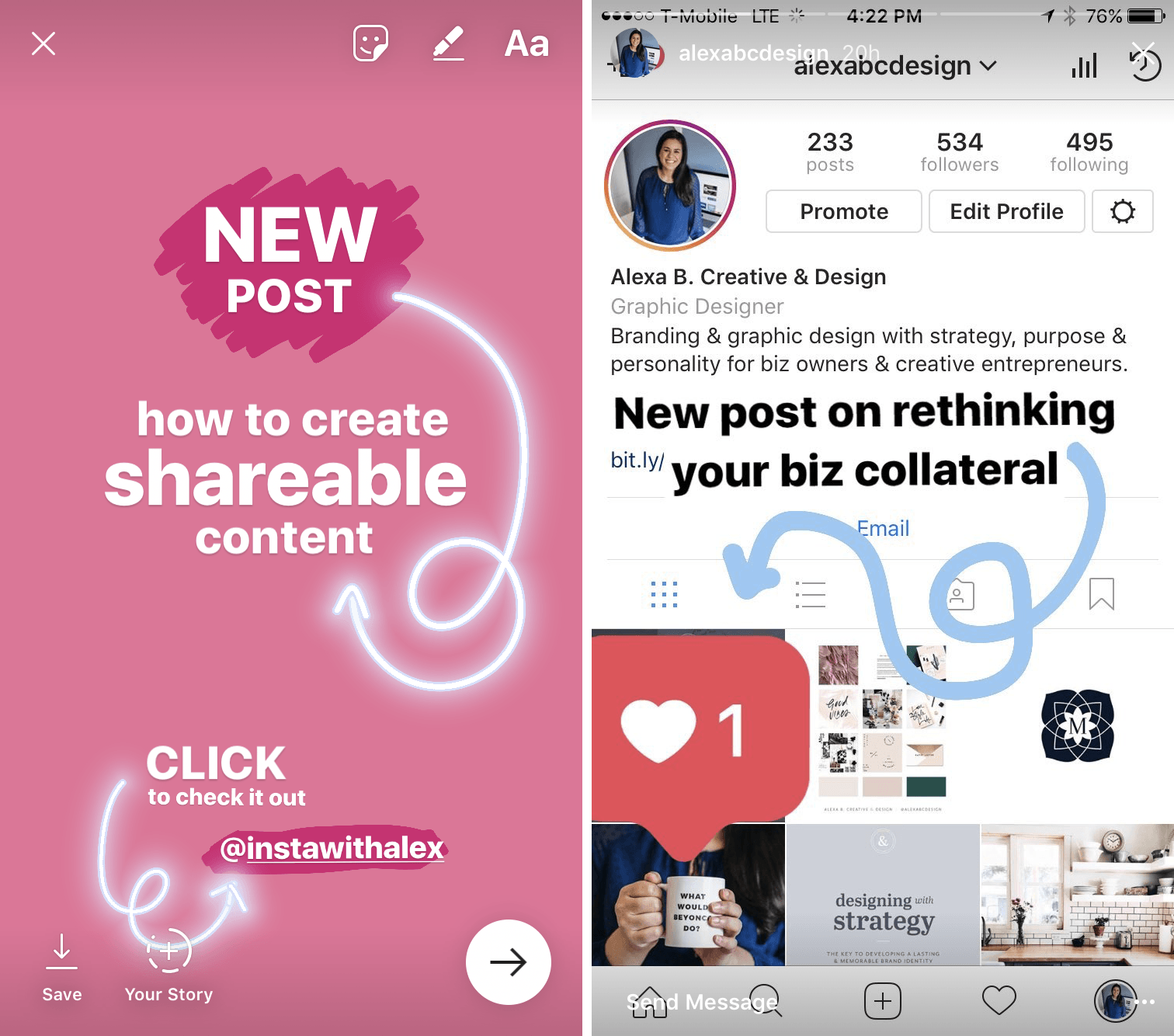 8. Tell the story with videos
Stories have a limited video length of 15 seconds. On one hand, it may seem like a big constraint, but the opposite is true. The limitation can be a great advantage with the appropriate clipping of a long video. The video divided into parts and the engaging sequence that tells the story after the pieces of video usually attracts more visitors. Because it awakens curiosity and the desire to see how the story will continue.
So try to create long Stories, divided into 15 seconds sequences based on one single video. Just get the right application and you can go to work.
9. Create engaging ads
Due to the high competition on Instagram, it's necessary to focus on working with advertising in the environment of this platform as well. Ads should be eye-catching and meet basic requirements.
Instagram has released several points to help create eye-catching advertising.
The most successful ads in Instagram Stories gained on average a higher relevancy rating, more attention, a clear message, and their content matched with the promoted brand.
The most successful ads in Stories were on average shorter and the brand appeared earlier.
The ad should have a fast gradient
In Stories there were more successful ads that included shorter scenes.
Product samples bring results
Only half of the Stories ads tested by Instagram contained a demonstration of the advertised product, and these ads shone in key metrics.
The basis for effective advertising is optimization for mobile devices.
Almost half of the ads tested were created directly for Instagram Stories. However, only a few of them got the best third of all tested Instagram Stories ads. The reason for this might be that their main message took longer to communicate and contained longer scenes.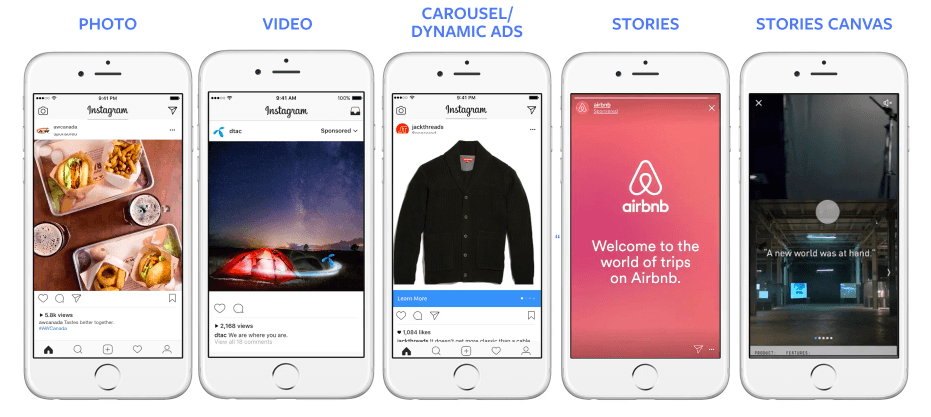 Use the above-mentioned statistics from Facebook and Instagram research to apply Instagram Stories to your content and advertising.
Even if your business Instagram profile is successful, you should continue to work on new strategies. Try to reach out to new target audiences that can increase engagement and be a new inspiration for you.

Comments