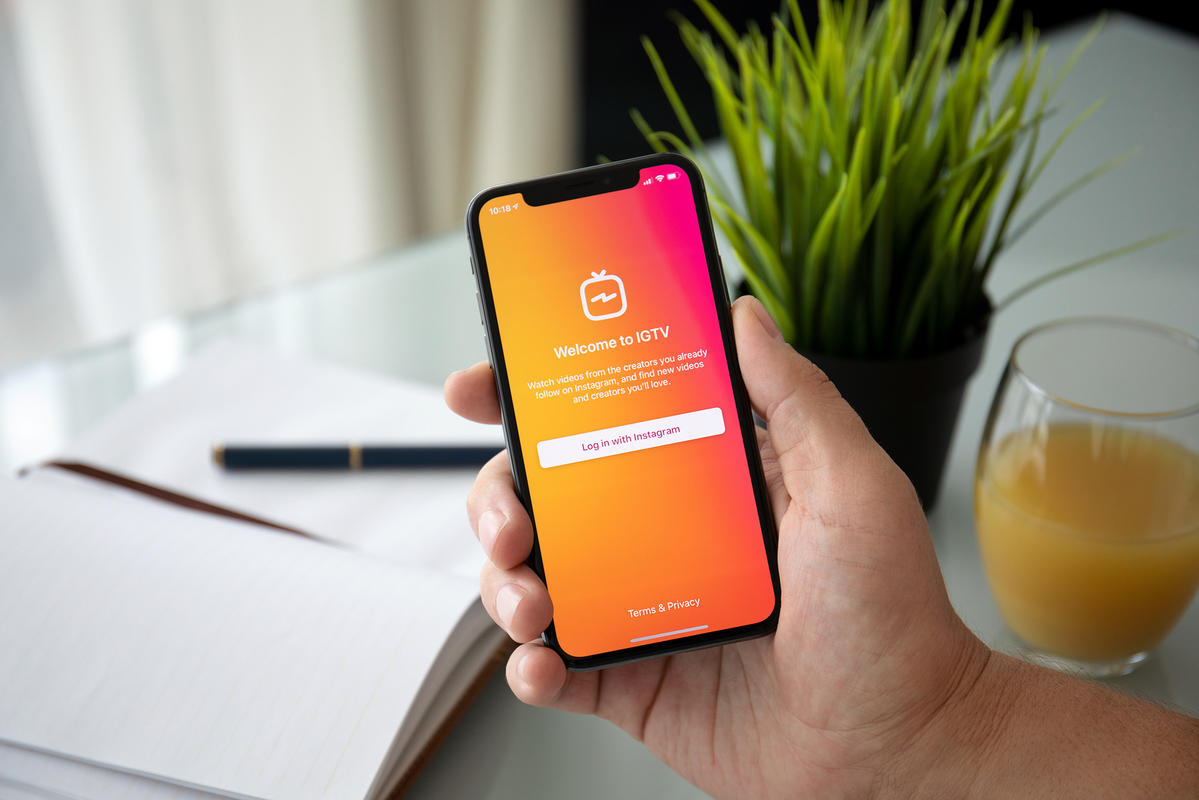 Last week, in our "How to get started with IGTV channel" guide, we showed you the basics of how to create an IGTV channel and what are the technical requirements for uploading videos. Now, in our second part, you'll find tips for creating a successful IGTV channel and how to promote IGTV videos using Facebook and Instagram's tools.
If you want to include IGTV in your marketing strategy, it's not enough just to create a video and upload it to your channel. In order for the video to be successful and have a large number of views, it is necessary to pay attention to the below:
1. Cross-posting IGTV videos
When uploading a video to your IGTV channel, be sure to share the video on Facebook and as a one-minute preview in your Instagram profile. This will increase the number of potential viewers and get more impressions and engagement. You must set up sharing to your Instagram profile before uploading the video to the IGTV channel; it cannot be set backwards. You can then copy the URL of the video to Facebook and paste it as a post.
If you want to attract even more audiences, share an IGTV video after adding it to Instagram Stories.
2. Cover photo of IGTV video
It may seem cliché, but the cover photo of the video has its importance and can fundamentally influence whether a viewer clicks on the video and watches it. Try to choose a photo that will attract the user.
3. Video sound
Some users may have set their sound off, especially in mobile phones. For this reason, the beginning of the video should be meaningful even without sound and should motivate the user to turn on the sound and watch the video all the way.
4. Video descriptions and hashtags
The description of the video should be factual, creative, intriguing and related to video content. You can also include hashtags in it, but use only the most relevant ones and follow all Instagram hashtags principles. Your IGTV video will then be displayed under the respective hashtags and may attract more users to your IGTV channel.
5. Video content
As the amount of video content on the Internet grows, video viewing times are reduced and it becomes more and more difficult to attract the viewer. Remember, however, that you only have a few seconds while a user is scrolling through videos to capture them with your content and get them to click on it. So the most interesting must be the beginning of the video.
6. IGTV vs. Instagram Stories
Don't post IGTV videos that you use on Instagram Stories. Both channels were created for a different purpose. Stories are 15-second clips and IGTV gives Instagram users the ability to work with a longer video format. Create different video content strategies for each channel.
7. IGTV and live streaming
Live streaming was created to allow users to shoot real-time videos. Anyone can save their live broadcast and upload it to IGTV. You can then use Instagram Stories and posts in the feed to notify the user that they will find the live video on your IGTV channel.
8. Frequency
With IGTV, as with Stories and feed posts, the how often you publish is important. Instagram recommends publishing at least once a week on all your channels: IGTV, Instagram feed, Facebook feed and Stories.
9. 6 steps to make IGTV videos more visible according to Facebook
Step 1 – Three days before uploading your video to IGTV, prepare Stories about the behind-the-scenes and content of the upcoming video.
Step 2 – Two days before uploading your video to IGTV, put a sticker with a countdown timer in the Stories.
Step 3 – Upload your video to IGTV along with a preview of your video in your Instagram feed.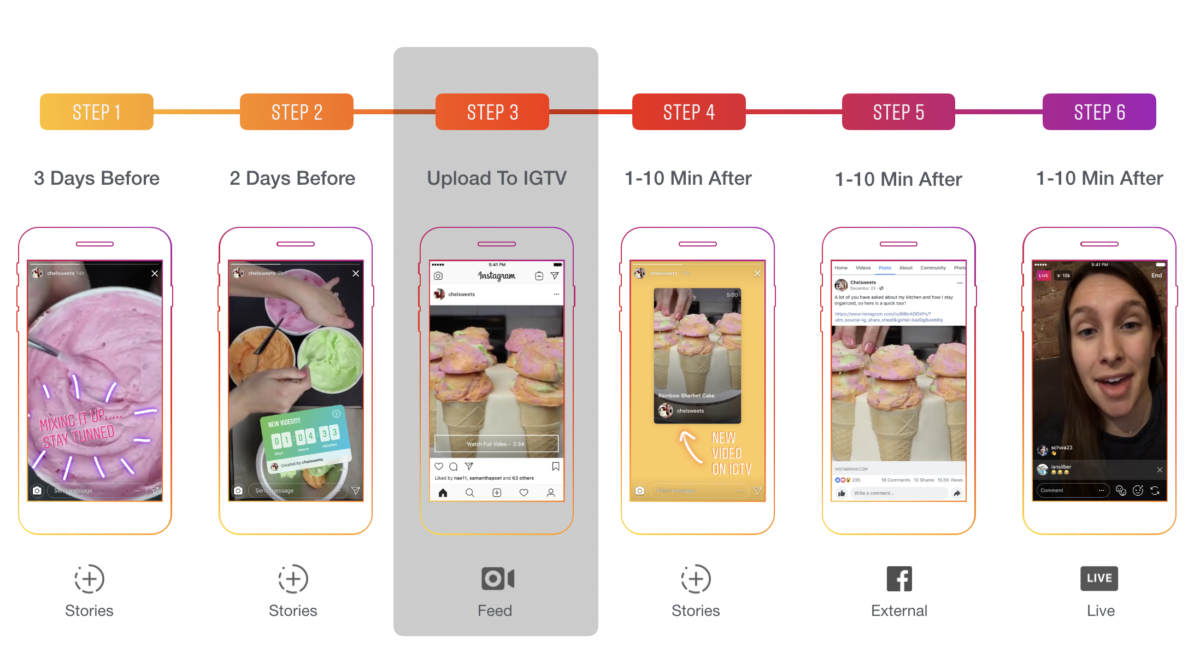 Step 4-6 – Share the video to Instagram Stories and on Facebook a few minutes after uploading content to IGTV, and tell to users about your new video in a live stream.
10. Get inspired by successful IGTV channels
If you are unsure of how to set your strategy and how to use IGTV, check out the successful IGTV channels such as Netflix, NASA, Chiara Ferragni, Sephora, BBC News and others to learn from the best.
Read the first part of our guide How to get started with IGTV channel.

Comments