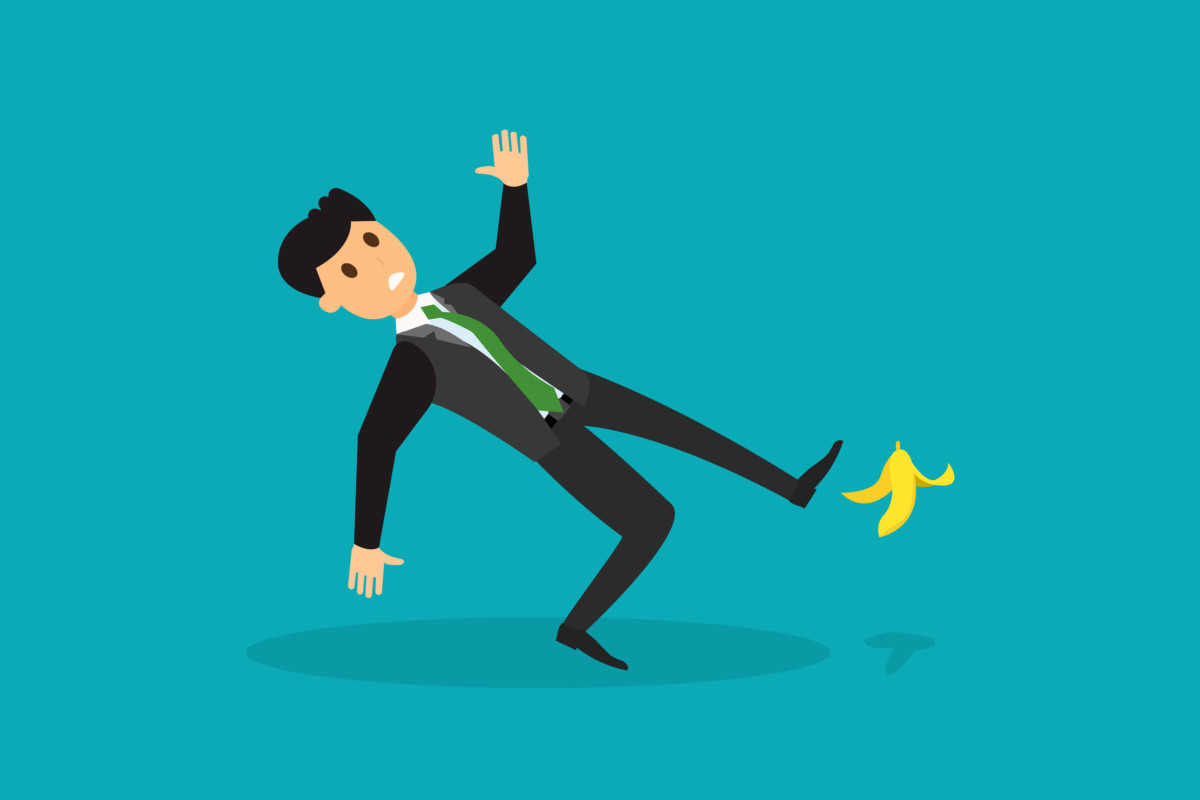 Social media are a powerful tool of current decades. They allow us to interact with our audience directly, to build a company's image efficiently and to spread information faster than ever before. In the hands of amateurs, however, they may become a nightmare haunting entrepreneur's dreams. The customers aren't easily forgiving – therefore, every mistake can cost you valuable image points.
That's why today's focus is on the most common mistakes in social media marketing. We prepared a brief list of the most serious ones for you to check if this is not the case of your business, too.
Your page lacks concept
A common style should be an essential characteristic of a company's presentation – no matter if we speak about visuals or the tone of voice. That being said, if every post in your social feed is a different story, the time of change has come. A crucial step for you should be setting up your goals clearly. That includes answering a simple question – what exactly do I want to achieve with my online communication? – and use your response as a starting point. Don't forget to take into consideration your target group and a proper tone of voice to reach out to it. 
Tip! Bring order to your posting plan. After that, you can focus your efforts on what matters the most. Set specific goals for each month and use them as a guideline for the creation process. Alternatively, you may choose several products as a focal point for each month. 
Quantity over quality
The saying "look before you leap" is valid even in the social media context. Do not flood your customers with several pointless posts per day – your efforts can be easily considered annoying rather than interesting. Furthermore, mass production of tons of posts often takes its toll on their quality (and your costs). A better option is to focus on your goals and the type of posts which truly evoke the engagement of your audience. 
Tip! Try to put yourself in your customer's shoes and ask yourself: "Why would I follow this site myself? What value does it provide me?" Once again, the answer may help you to find areas for further improvement. Don't hesitate to be self-critical – remember that the audience won't be easy on you.
You're not being authentic
Unified concept and the tone of voice are indeed the keystones of a successful presentation. However, you should design them carefully – they ought to be consistent with your brand's image and relevant to your target audience. Avoid sounding artificial – typical example of such bad habit is the attempted "cool" language of some youth-oriented ads (actually written in a fashion never used by the target audience).
Tip! Authenticity is a vital part of every communication process. The tone of voice used by your fans in the comment section of your site (or their timelines) can be a useful clue for your adverts.
You don't check your outputs
Your carefully gained professional reputation can be easily lost at the very moment when your feed gets infested with loads of typos and cumbersome texts. It's human to make mistakes but the audience can be harsh.
Tip! Very long texts aren't very aesthetical and what's more – people tend to skip them. Some research implies that the optimal text length should be 4 words only for ad titles and 15 for descriptions. The same rule applies to hyperlinks, too. Try using a URL shortener (e.g. bit.ly) that not only hides the ugly link with UTM parameters but also allows you to actually adjust the link text and make it a part of the copy. If you want to share a link to an external platform (=outside Facebook), we do not recommend using the automatically generated site preview as it has low reach (Facebook doesn't like when people leave the platform). Try using your own visual and enclose the link in the ad text only instead. For more copywriting tips see this link.
Do not forget to apply caution when using visuals, too. A poorly chosen image size or shoddy visuals can damage your reputation as efficiently as the copy. Using visuals created in MS Paint by the kind lady in the reception just won't send the right signals to your audience. Fortunately, there are dozens of professionals, both copywriters and graphic designers, willing to help you with your corporate's presentation.  
Tip! Try using Facebook Creative Hub as a source of inspiration. You can find there both creative examples and a useful intel on the ad formats along with other useful tools for testing or sharing your ads.
Zero communication
Nothing ruins your perfect job on branding like an absence of any customer service on your site. Social networks are like living organisms – with communication flowing in both directions. Well, ideally. In the end, what is the point of having neat, engagement-provoking content, when there's no one to respond to the audience's reactions?
Tip! Pick a colleague who will be officially responsible for the customer service. It'll help you avoid situations when everyone expects that 'someone else will do it'. If the customer care is too time-consuming for you to handle, don't hesitate to contact a digital agency to help you out.
You don't know how to deal with haters
One simply can't please everyone. For that reason, the social networks are a seedbed of haters who won't leave your company's reputation unscratched. When it comes to complaints, the crucial advice is to respond to them ASAP and openly offer a helping hand to the complainers. Avoid deleting negative comments – dozens of people saw them already by the time you do that, so by doing so, you are only going to make things worse.
Tip! Don't get disconcerted by rude comments, remain calm and try to solve the problems in a constructive and professional fashion. It may help to redirect the communication to a private message – it speeds up the whole process and hides the communication from the other fans.
Bad targeting
Nothing beats the feeling of wasting your precious marketing budget on an ad which never actually reaches your customers. It may be due to a lack of attention during the targeting process – e.g. selecting the wrong target country. However, the cause is different in most cases – some marketers just don't think their targeting through properly. As a consequence, the ads reach people who simply aren't interested in the offers. And the surprised audience often has a reason to laugh – students are seeing ads about diamond jewels and Englishmen ads in German.
Tip! Take your time during the targeting process and try to put yourself in the shoes of your target audience as much as you can. The Facebook interface allows you to target your customers very carefully using demographics or various interests which can help you to reach them as accurately as possible. See more tips on targeting.
Is your business facing similar trouble? Discover more tips on post fine-tuning.

Comments