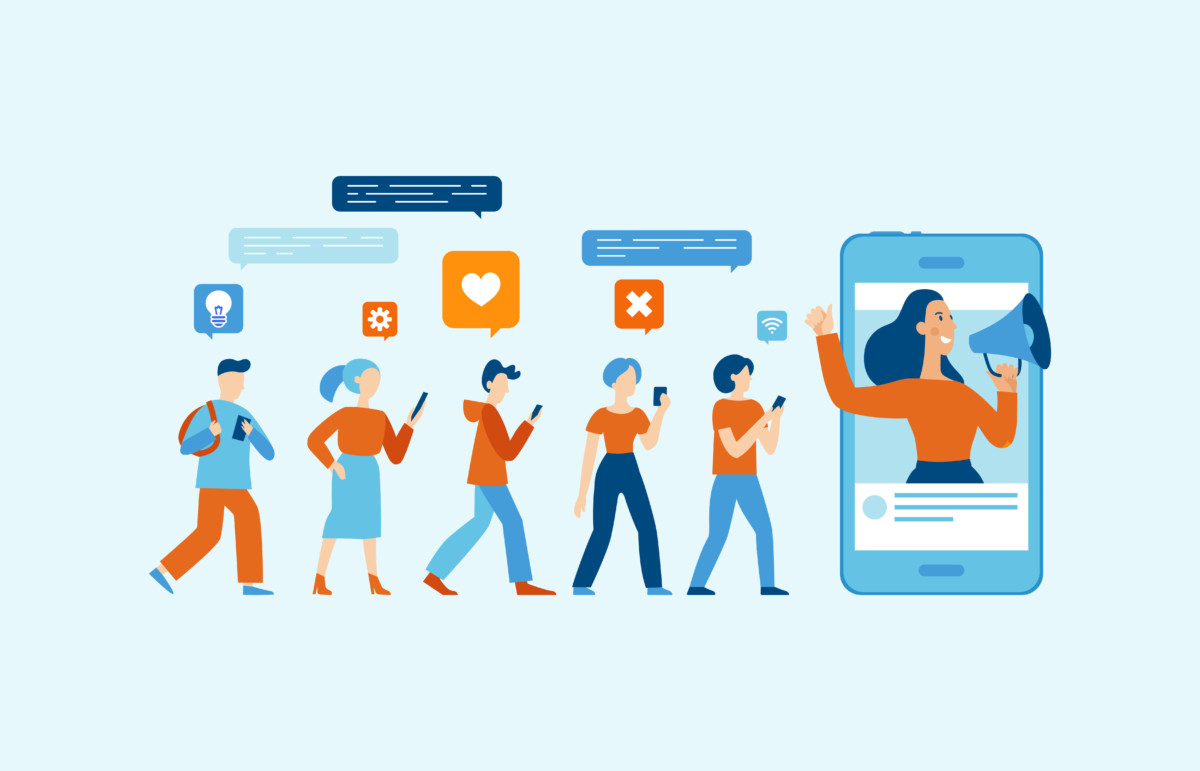 Instagram influencer marketing tends to be one of the most effective ways to reach your audience. There are many things that go into working with influencers (finding the right one, evaluating whether they are a great fit, etc.) and with this guide, we aim to help you do influencer marketing the right way.
Working with Instagram Influencers is a no-brainer, especially when 68% of the users come to the platform to interact with creators. 
Influencers may be people who may or may not create content and who have hundreds or thousands of followers up to hundreds of thousands or even millions of followers on their Instagram accounts who view them as a trusted source. Their source of influence is mainly due to:
Their status. Influencers may be people who are considered celebrities or other important media personas (TV Stars, musicians, etc.)
Their expertise. Influencers may be fitness coaches, lifestyle, beauty and fashion experts, travel aficionados etc.
1. Why work with an Instagram influencer?
If you haven't been sold on why you may need to work with an influencer here are some things to have in mind. By teaming up with an influencer, you can:
Help raise brand awareness: Your brand will be exposed to your influencers' audience. 
Strengthen your brand's prestige: When paired with certain influencers, their prestige and credibility may rub off on you. For example, people tend to believe they will lose weight when they see their favourite influencers using a product or service to help them lose weight. 
Increase your follower count: Some of your influencer's followers will also follow you. 
Generate quality content that converts: They know their audience and know how to create content that resonates with them, makes it look natural, and not overly sales-y. Typically, this type of content, be it video, photo, copy, has higher chances of converting.
2. Choosing the right Instagram influencer
There is no magic list that contains the characteristics of the "perfect" influencer, but there are qualitative and quantitative criteria you should take into account when choosing the right Influencer.
Here is what you should look for when assessing an influencer:
The number of followers in combination with their engagement rate, and how much they will influence sales (or whatever the goal is).
Although many marketers tend to fixate on vanity metrics such as the number of followers an Instagram influencer has, or the likes a post has garnered the best thing would be to focus on engagement rate. Depending on the level of influencer (micro-influencer, celebrity, etc.) the engagement rate will be different. 
The platforms they are present on (Facebook, Instagram, blog, etc.)
The type of content they will be creating (video, photo, blog post) and where will the content be shared (Instagram, Facebook, etc.) 
Whether there's a conflict of interest with any of their active partnerships.
Whether there might be a conflict of values. Does their image and persona as a whole match with your product/service and company? If not, you may need to reconsider.
Payment type. Some influencers are OK with in-kind payments (products), others strictly prefer money and others may request the use of special code or URL (affiliate) in combination with the previous ones, so they can get a small commission on the purchases made through their links/codes.
Your budget. Sometimes budgets can be restrictive and working with bigger influencers or content creators might force you to reconsider.
It is needless to say that working with an influencer may be a necessity nowadays, but selecting the right one will define how successful your campaign(s) will be.
3. Tools to assess Instagram Influencers
Truth be told not all influencers out there are the same. There are many people that claim to be influencers only because they like the "perks" that come with this role but not putting in the required work. It is very common when influencer marketing was still in its infancy, that the "influencer" would try to increase their follower count and/or engagement by buying fake followers and likes.
Genuine user interaction is one of Instagram's main pillars, and the company has been trying to combat bots and fake interactions by banning accounts that promote or use such services.
Knowing the type of followers your influencer has may help you:
have a clear idea of how the partnership will be affected (low reach, low engagement, no conversions, etc.)
negotiate better pricing,
not proceed with the partnership.
Below are two great tools to use before reaching out to an influencer.
3.1 Hype Auditor
Hype Auditor is a great, free Instagram account audit tool that not only helps you spot fake followers but also provides information on engagement, audience quality and insights, as well as estimated post price.

In the Audience section, you will see a breakdown of the type of followers an Instagram influencer has:
Real People
Influencers – Accounts with >5,000 followers
Mass followers – Accounts who have more than 1500 followings. They use automatic tools for Follow/Unfollow, namely subscribe to an influencer to make them follow back. Mass followers don't see the influencer's posts.
Suspicious Accounts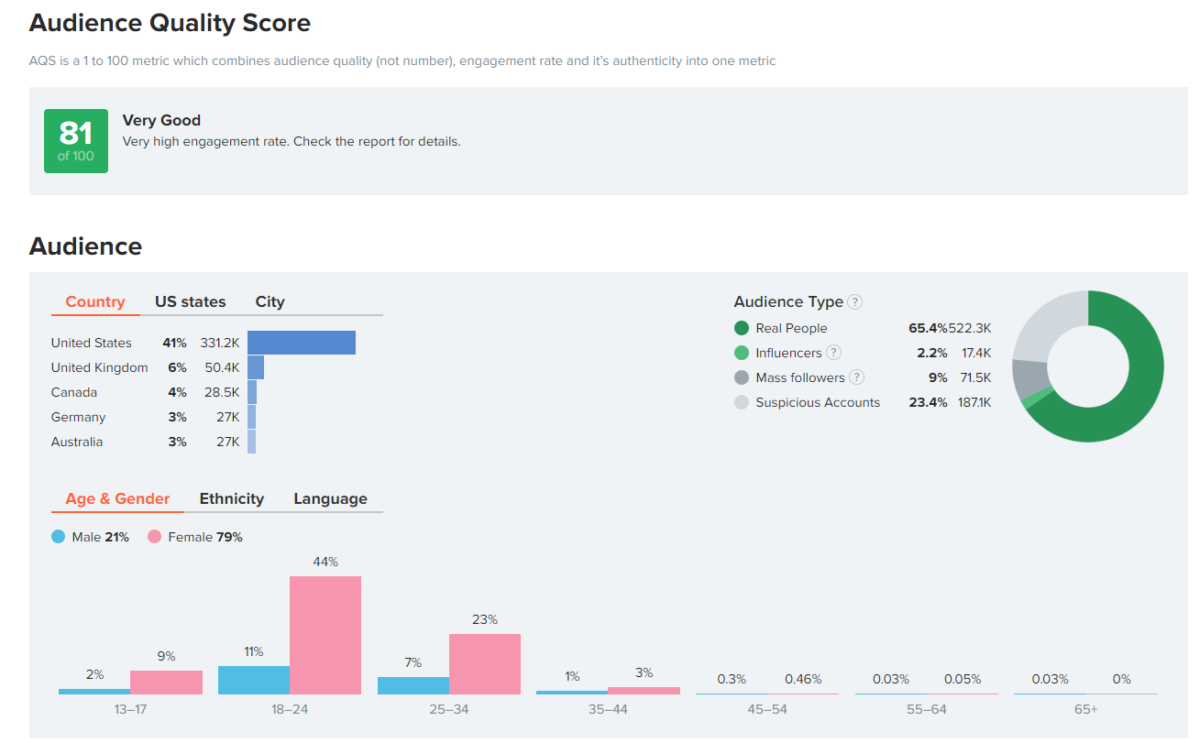 The "Engagement" segment contains information on the:
Engagement rate
Like spread – this number might indicate that the influencer paid for fake likes
Comment authenticity
Likes-Comments ration
Estimated post price – Take this with a grain of salt as actual prices may differ.
3.2 Brand Collabs Manager
Brand Collabs Manager is Facebook's free marketplace that connects the brand with influencers. Through this tool, you can search, find and form cooperation with influencers while being able to send project briefs and get valuable insights.
The tool is pretty straightforward. You add your search criteria and get a list of influencers that you can reach out to. Some of them may have a media kit available where you can see the different sponsorship options they offer along with their costs.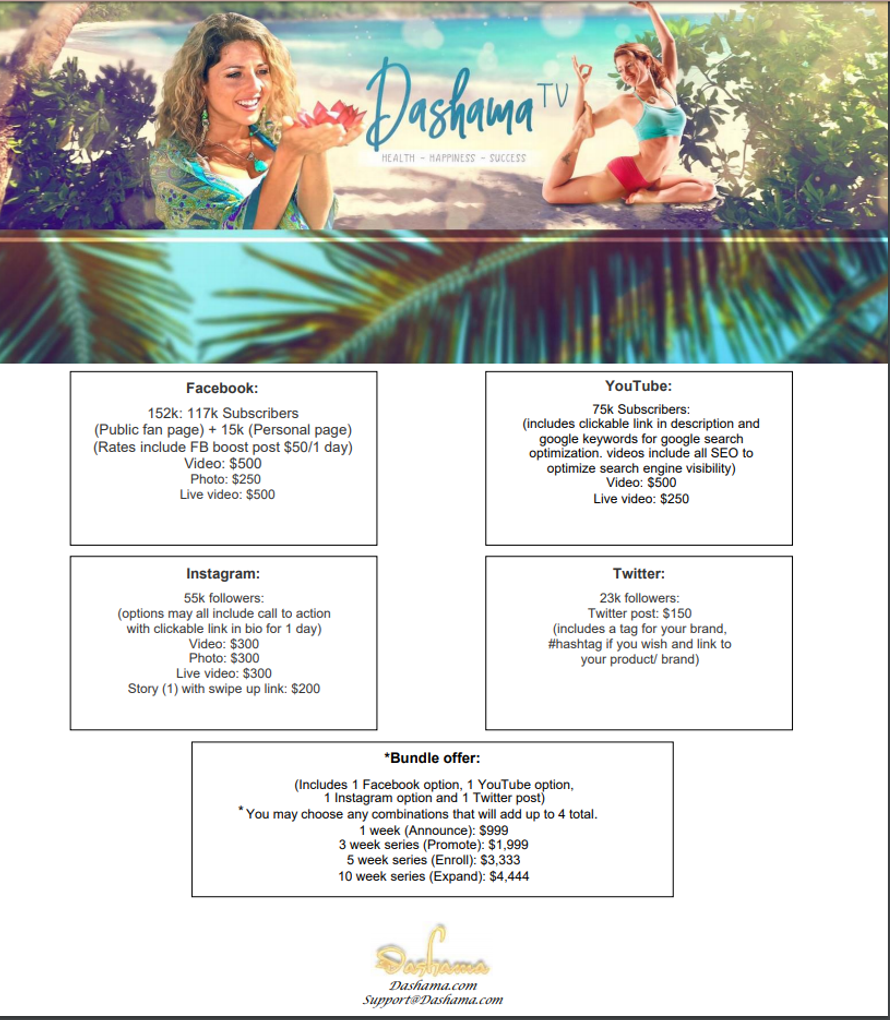 Be sure to check our tutorial on how to use Facebook's Brand Collabs Manager to make the best out of it.
The best way would be to start out with Brand Collabs Manager and create a list of top 5 or 10 influencers and then run them through Hype Auditor's follower audit tool.
Reaching out to Instagram influencers
When reaching out to influencers, it is a good idea to include the following:
The number and type of posts they will be creating.
Who will be providing the material for the posts (you, them?).
How will the finished material be used and who has what rights over it.
The type of co-operation you are looking for; shoutout, contest, content creation, etc.
How long will the cooperation last for and whether it will be exclusive.
Your budget (this is optional but you should have an idea on how much you are willing to spend).
If you do end up agreeing with the influencer be sure to write up a contract to include any important information such as when the co-operation start and end, who has the right to the content produced, plus the above to avoid misunderstandings.
To ensure that every action takes place by the agreed date, prepare a timeline with what should happen and when.
Preparing your Instagram and Facebook accounts to work with influencers
Influencers can help promote your brand through the authentic connection they have with their followings. When working with an influencer, you are required by Facebook and Instagram's policies to disclose any paid partnership (in the form of free gift, service or cash).
Our policies require creators and publishers to tag business partners in their branded content posts when there's an exchange of value between a creator or publisher and a business partner.

Branded Content Policies


Also, depending on where the partnership takes place, you may be required by law to do so.
In order to ensure that you are following the policies, you need to label any post that is part of your agreement as a partnership between you (the brand) and them.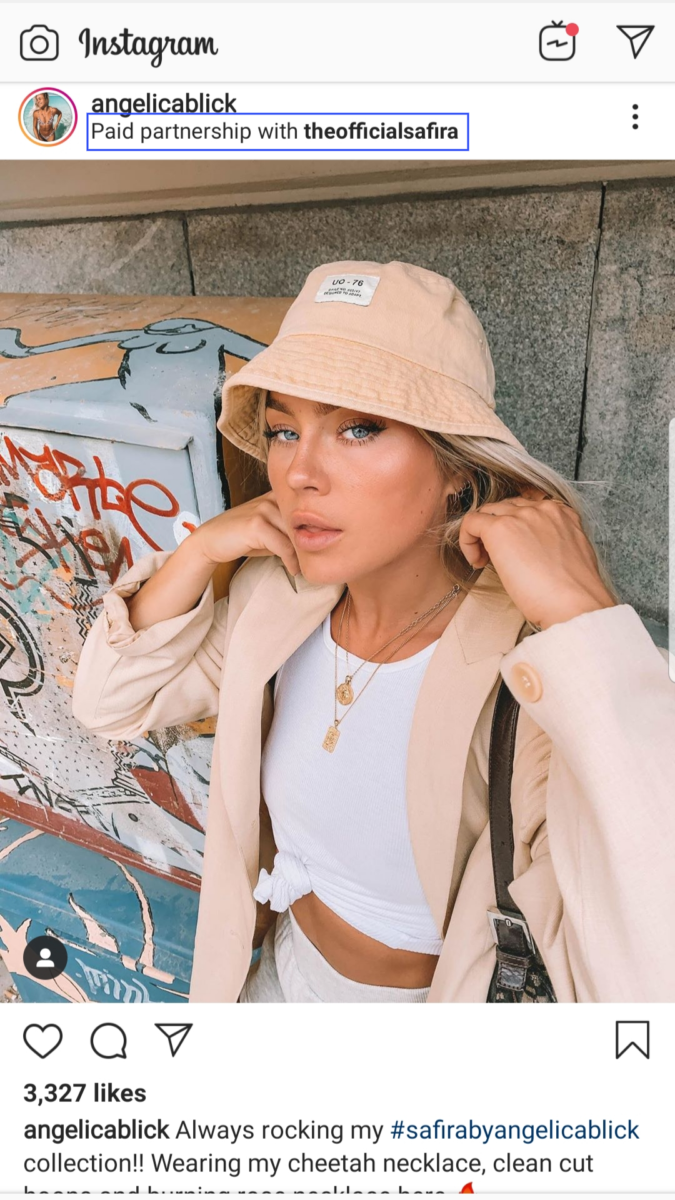 Approving Facebook branded content partnership requests
If you are working with an influencer on a campaign on Facebook, you need to approve their tag from within Collabs Manager.
Head over to the Settings section and then turn on the "Page approvals" and add the influencer's Facebook Page (they are required to have one) in the "Add approved Pages" section.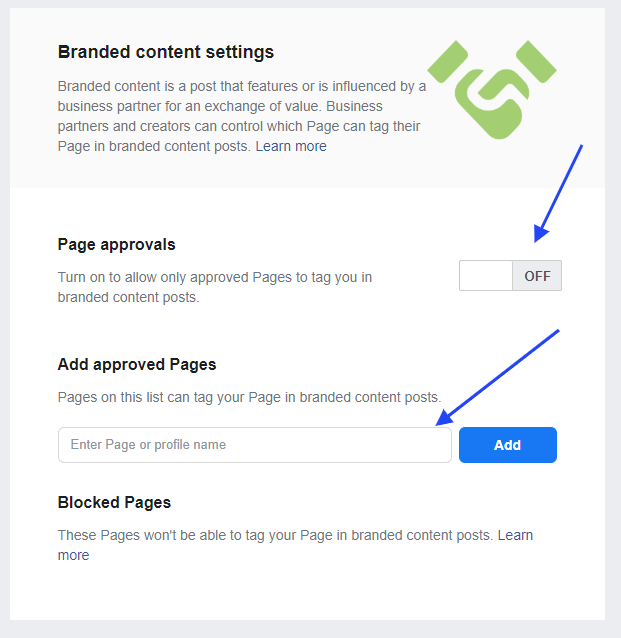 Check out our tutorial on Facebook's Branded Content Partnership tool and our detailed guide on how to use Facebook's Brand Collabs Manager.
Approving Instagram branded content partnership requests
When working on with Instagram influencers, you can approve their tags from within the Instagram app. If you don't have a business Instagram profile, you will need to switch!
Head over to your Instagram's account business settings and click on "Branded Content".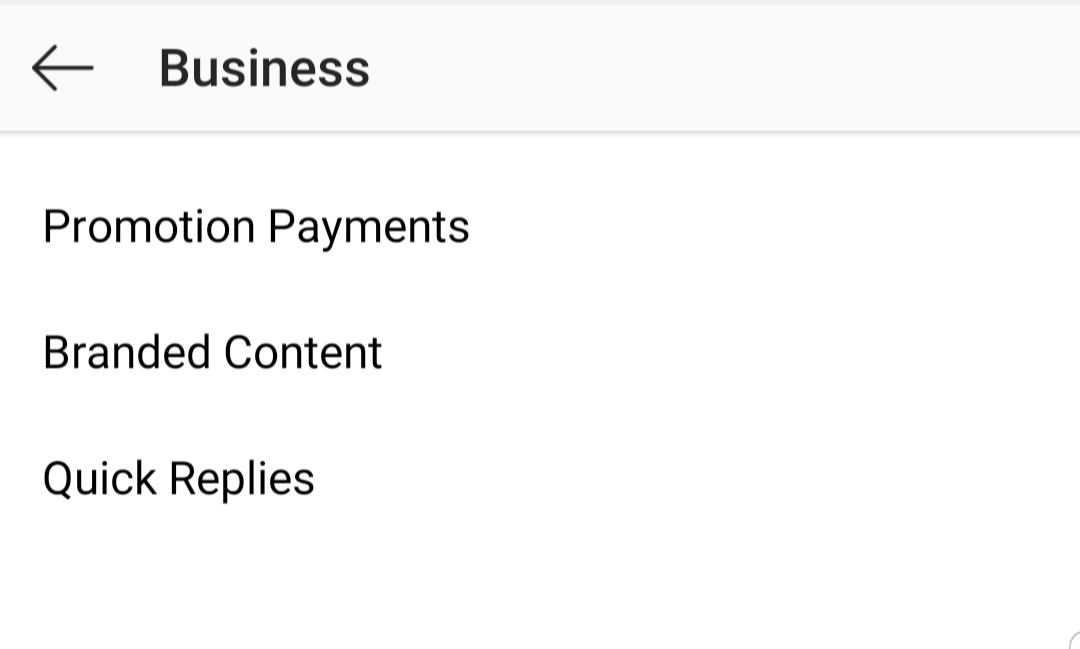 Make sure that the "Require Approvals" toggle is on, add your influencer's Instagram handle in the "Approved Accounts" and click "Done".
Boosting your branded content with Branded Content Ads
With the increasingly limited reach organic posts are receiving on Instagram, Branded Content Ads are a great way to promote organic-like content created by influencers to your target audiences. Since the majority of the Instagram users turns to influencers for inspiration, brands can create ads with content from the influencers handle and get significantly higher engagement and perhaps drive even more conversions.
One way, and perhaps the easiest, is to boost the branded content via Brand Collabs Manager. Head over to the Insights tab, locate the desired post and then click the "Boost Post" button next to it.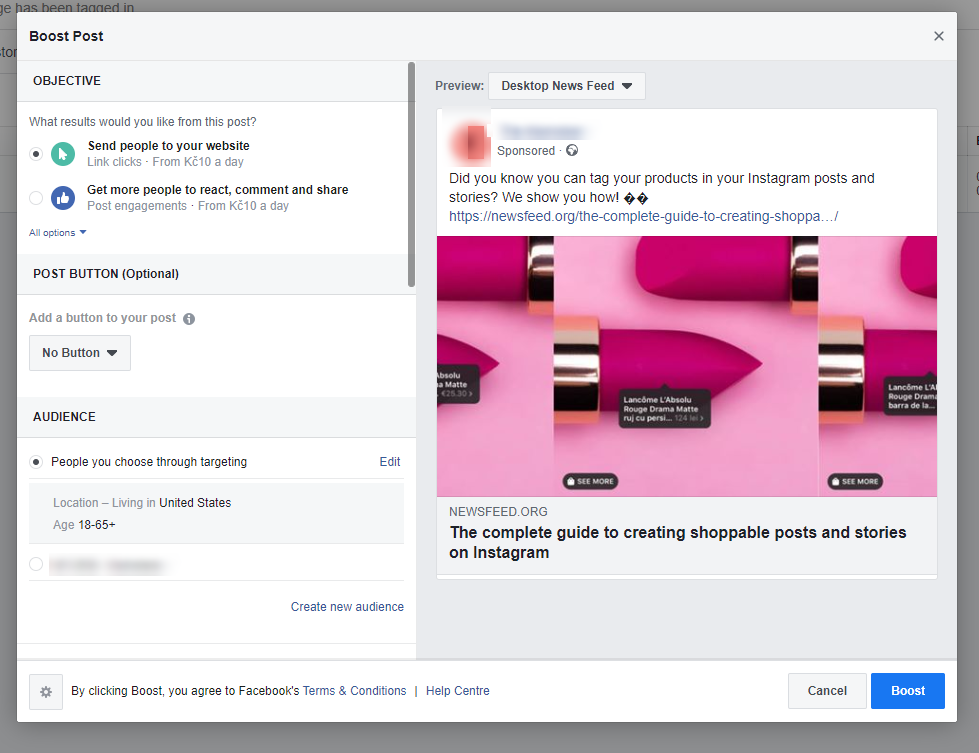 Fill in the required information and hit "Boost" to launch your ad.
The other way is via Ads Manager. Create an ad the way you usually do and at the Ad Set section, choose the "Use Existing Post" option. Next, find your influencer's Instagram post under "Branded Content" and click "Continue".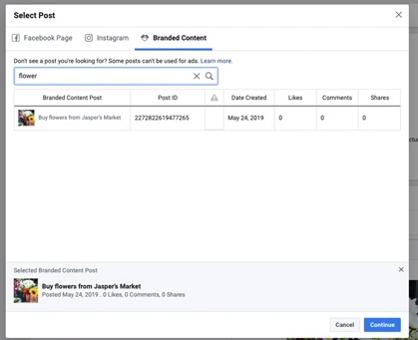 Finish up with the rest of the fields and publish your ad.
How to measure the impact of your co-operation with an influencer
As with all marketing activities -paid or not- assessing their performance is key because:
You can examine the data and see whether this partnership helped you reach your goals or not.
You can learn from your mistakes or things you did good and use this knowledge in future influencer campaigns.
Renegotiate certain parts of the partnership (such as your influencer's fee, more content for the same price, a different type of content etc.), re-adjust your expectations or cancel the whole co-operation.
Here are a few tools you can use to assess whether your partnership was a successful one.
Measuring influencer partnerships with Google Analytics
In the case that the influencer uses a specific linking to your website's homepage or another landing page, you can check the Referral tab in the Acquisition report in Google Analytics and see how many users came to your site.
Alternatively, you could use UTM tags in combination with a URL shortener, like bit.ly. This is ideal when working with more than 1 influencers. Doing so can help you have an estimate of the traffic they drive to your website.
Measuring influencer partnerships with special links and codes
If you have agreed with your influencer to use a specific code to promote to their audience, you can measure in the software you use how many times their code has been used and the value of these purchases, etc.
Measuring influencer partnerships with Brands Collab Manager
Brand Collabs Manager helps you provides great insight on all types of posts the influencer created; whether it is a Facebook or Instagram post, or a Facebook or Instagram story.

There you have it! A complete guide on how to work with Instagram and Facebook influencers. Are you following the above steps when working with influencers? Are we missing something? Let us know in the comments bellow!

Comments