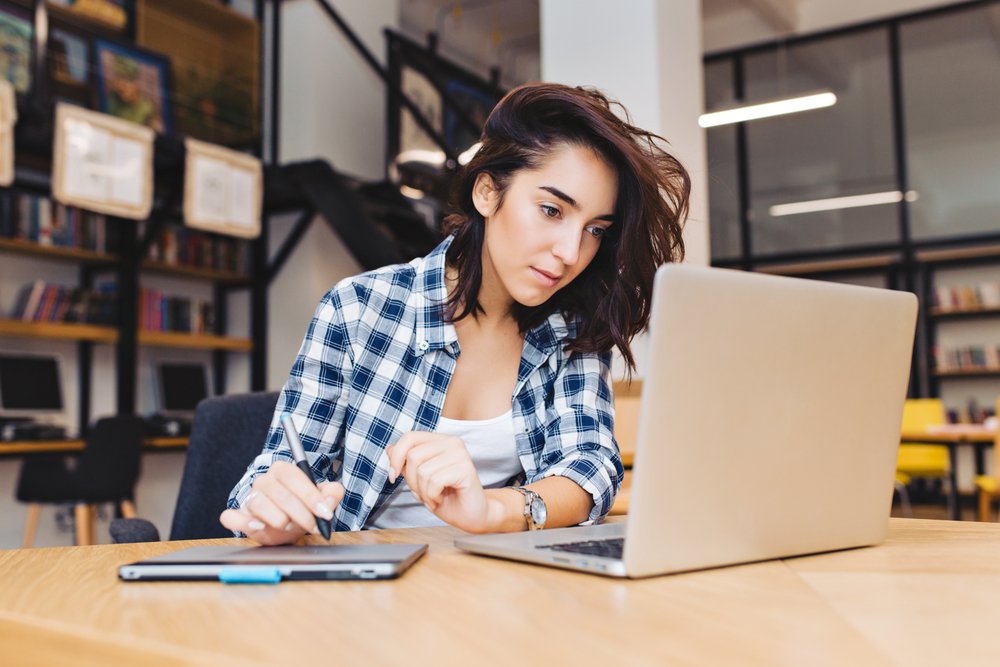 Not all businesses are product based (e-commerce). But like them, service-based businesses need to showcase their services in the place where their customers are; Facebook.
In a previous tutorial I showed businesses selling physical products how to harness the power of Facebook and increase their Facebook Page's ROI by utilising the Shop section. This tutorial caters to businesses and freelancers who offer their services to others by utilising the Services section.
With a services section you can list services on your Page to let visitors know what your business offers.
Getting started with a Shop Section on your Facebook Page
In order to add such a section you need to be an admin of the Page.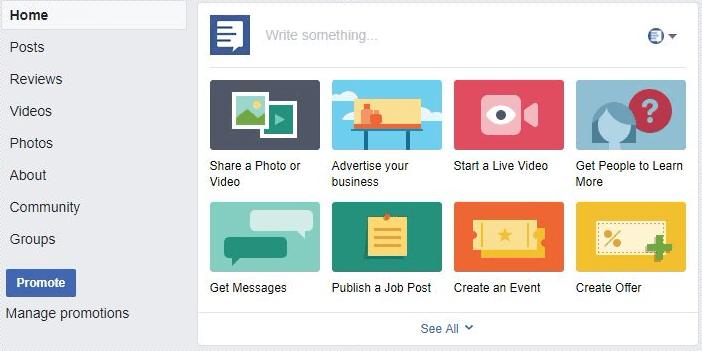 By default, you won't see the Services tab so you will need to add it to you Page. You need to add it. To do so, you need to: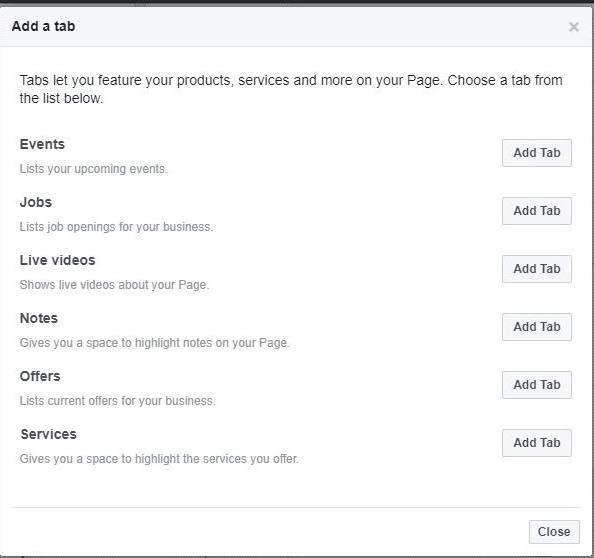 Click "Settings"

Click "Edit Page"

Scroll to the bottom and click "Add a Tab"

Locate the "Services" tab and click on the "Add Tab: button and click close.
Head over to your Page and choose the newly added tab and click on the "Add a Service" button.

Next, fill in the form.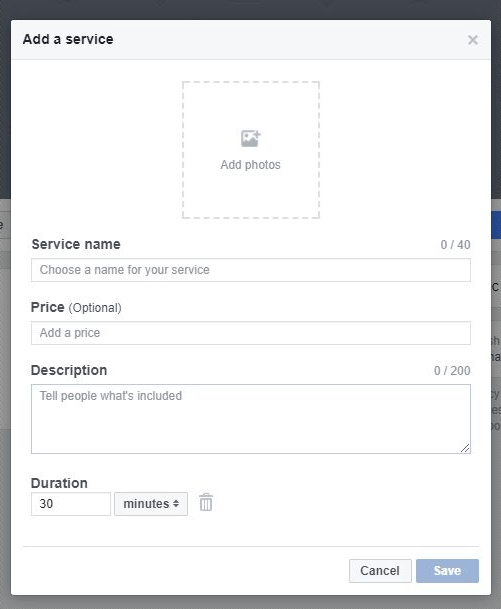 Photo: Add a photo related to your service. You can choose to add any photo from your Page or your computer.
Service name: Enter the name of the service you'd like to showcase.
Price: Enter a price for your service. You can manually enter the currency.
Description: Give a short summary of the offered service
Duration: Enter the duration. In the case that this does not apply to you, you can choose to delete it.
Click "Save" when you are done.
You can repeat the process as needed. When you are done, you can re-order the services to be displayed in the order you wish by dragging and dropping them in the desired order.
Raising awareness and creating engagement for your Services
It only makes sense that since you created the tab that you'd like to raise awareness for your services. You can do so, when tagging your services in your photo post.
Create a Post for your Facebook Page's timeline.
Click to open your post and hover over the photo
Click the "Tag Products" icon
Choose the product you want to tag and start typing in the service's name
Click "Done Tagging" once done.
It is pretty straightforward and easy!
Promoting your Shop with Facebook Ads
Unfortunately, if you are interested in promoting the posts with your tagged services you should bear in mind that doing so isn't recommended by Facebook.
Services section vs. Shop section
Although both features work in a similar way helping you display products or services on your Facebook Page, there are some differences.
Services do not:
provide any insights as to how many times they've been seen
can not be further organised into collections.
Have in mind that in the case that you sell physical products AND offer services for them, repairing electronics etc., it'd be great to try and utilise both sections.
Whether you end up using the services section or the Shop section of your Facebook Page it is sure that will be able to boost the number of leads you generate from your Facebook page for your business.

Comments