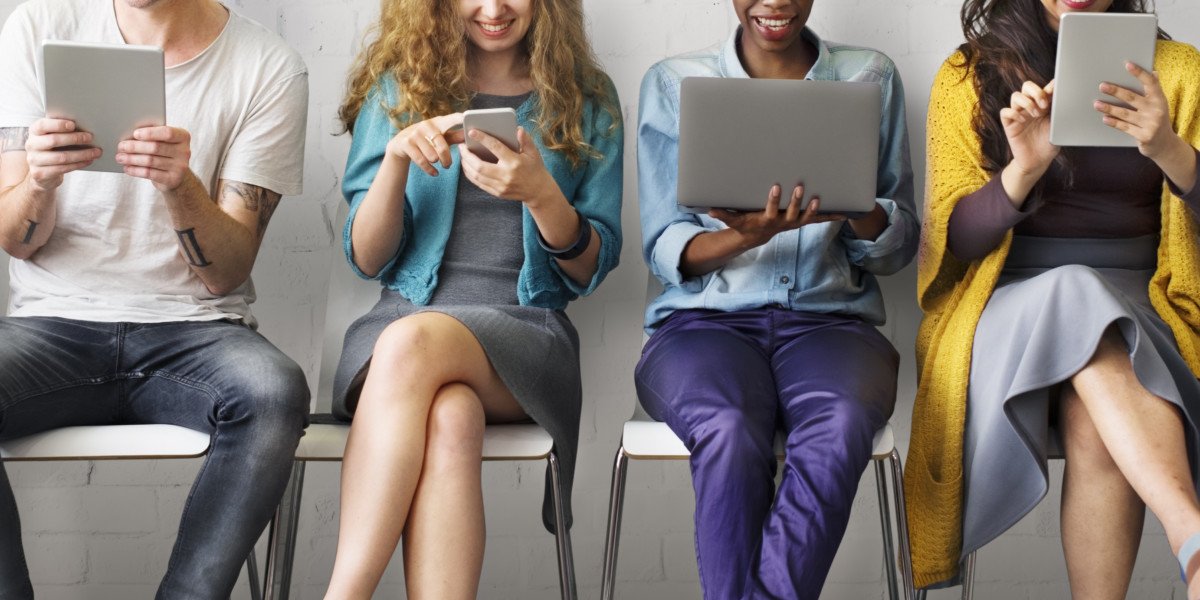 Last year, Facebook launched Asset Customisation, a  feature that allows you to run 1 ad with a different creative for certain placements. In Business Factory, we found this new feature interesting and tested it out. In this article, I will be sharing our results from the test.
Asset Customisation is a great feature that enables advertisers to create and run an ad on, say, the Facebook News Feed placement and "tailor" your creatives when using the Instagram placement. This allows for more control over the creatives you choose to use in each placement instead of creating additional ad set. You can turn on this feature by going to the Ad Set Level → Placements → Edit Placements → Select all placements that support asset customisation.
When the feature first launched it was available only for four placements – Facebook Feeds, Instagram and Audience Network. Nowadays, it includes up to eleven placements. This number may vary in different Ad accounts. We have also come across the situation, that although we had the same amount of placements, the placement choices varied.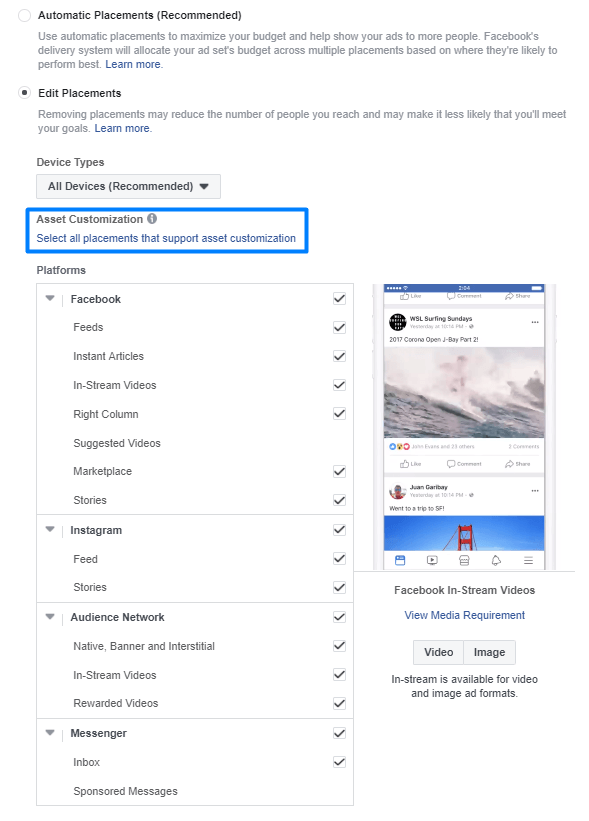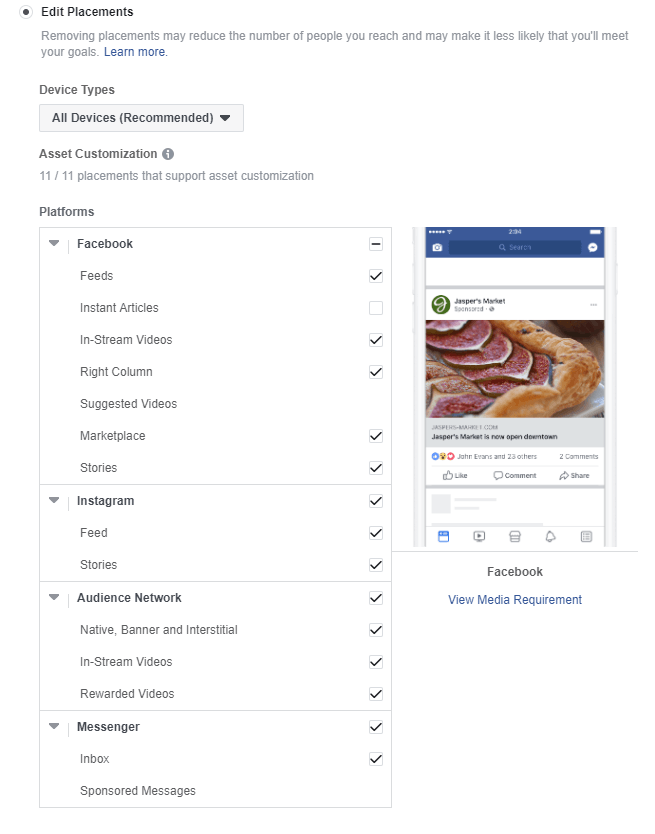 Customising your ad creatives for certain placements
This feature is applicable for single image, video and slideshow. Start by uploading any of your creatives, doesn't matter which one. We usually start with the most common size of 1200 x 628 px. Next, a new button "Use a different image for certain placements" pops up. It isn't necessary to choose a creative for each placement. If you don't plan to use a custom creative for a specific placement, it will automatically use the default, most common size.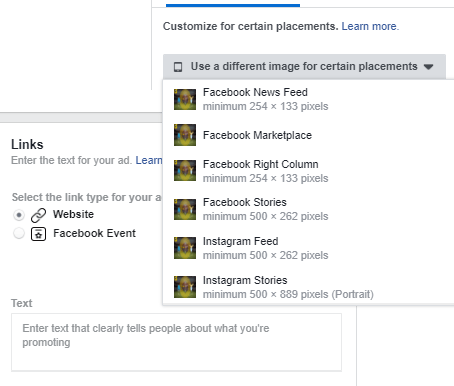 Split-testing Asset Customisation and Autoplacement
We tested the feature at the beginning when only four placements were available (August – September). We requested three banners – a 200 x 628 px creative for Facebook NewsFeed, one for Instagram Feed and one for Instagram Stories (see the screenshots below from Business Factory's HR campaign). We run split test (Asset Customization versus Autoplacement) for 15 days with more clients at the same time.
Asset Customisation vs Autoplacement: the results
Although we run this test with limited placements, Asset Customisation was the clear winner. During the testing period, Asset Customisation generated on average 60% more conversions, with a 40% lower cost per conversion compared to Autoplacement. After the end of the test, we decided to keep the winning ad sets. In the 30 days following our test, the results got even better. The cost per conversion decreased by 20% on average in comparison with the average result of winning ad sets in the testing period. So far, we still can see better results every time Facebook adds a new placement into this feature.
Have you tried this feature? If not, give it a try. It is a great way to combine classic formats with Stories within one ad. Share your experience in the comments bellow!


Comments