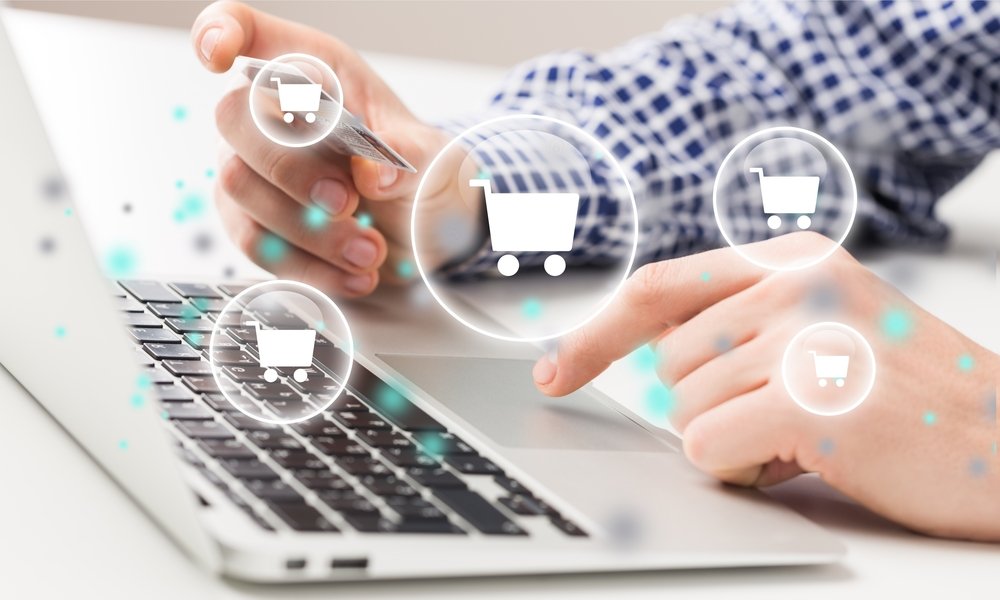 Choosing an e-commerce platform is not an easy task nowadays. The multitude of options gives you a large choice, but on the other hand, raises a lot of questions concerning the differences between certain platforms. How do you find out which one suits your business best and where do you start in order to gradually make a final decision?
From my point of view, the first right thing to do would be to identify your particular needs. Decide how much you want to scale your business and set your primary goals. These initial objectives can affect your final choice significantly. This article will help you to set them. It also displays different types of e-commerce development environments as well as their advantages & disadvantages.
Preparing for Research
In order to begin your research and make it easier to find the most suitable platform, try to answer the following questions:
How many products do you plan to have in your online-shop?




Some solutions are better at handling a large number of items (e.g. Magento) while others can provide minimalistic but stylish, visually pleasant resources for distribution of a single or a few products (e.g. Shopify).

Will that quantity change much in time?




Many online-stores start with a couple of products but then, the business proves to be successful enough and the number of goods increases. If it grows significantly, the business's scale may also change. In that case, the initial platform might become incapable of handling the increased loads, so try decide early on if you want your product line to expand in the nearest future.

What type of products do you want to sell?




An essential question to answer before starting an e-commerce shop. Will the items for distribution be virtual or real? Will they provide or require additional services or not? This issue can be specific (many successful entrepreneurs started their business in the niches that were underserved) or a matter of market research (thorough analysis of the e-commerce market situation can help you to introduce a production line which is in high demand among consumers.).

Do you have any previous experience in e-commerce?




Both positive and negative experiences are helpful in making the ultimate decision. If you dealt with e-commerce in the past, you would know which features are more important for you and which might eventually prove to be insufficient.

Do you need integrations with external systems? Do you have an already existing workflow?




Integrations can help extend the platform's initial functionality in the eventuality that you want to add additional features to your website and increase its performance. An already developed workflow may also affect your choice as different platforms will require different amounts of time dedicated to work on a certain aspect (e.g. design, development).  
Once you have a clear understanding of your logical needs and of what you ultimately want to achieve you can begin researching the market and looking for optimal e-commerce options.
Desirable Basic Capabilities
Discern your basic requirements concerning the platform that you want to choose. There are certain features which must be properly provided by any modern solution.
So, what does a modern e-commerce platform have to do in order to prove to be sufficient enough for your needs?
Allow you to easily manage your products, orders & customers;

Be simple and user-friendly for both users and your managers;

Be flexible and customizable in terms of design and external integrations;

Allow you to set up all needed configurations for payment and delivery methods, taxes;

Be SEO and analytics friendly;  

Provide same user-friendly experience on desktop, tablet & mobile;
If a platform is capable of all the above mentioned, it should be an effective environment for e-commerce solution development. It is worth noticing that often, the technical aspects of the platform are considered as less important than the commercial components. Nevertheless, the technical aspects is still important and if you can find out which aspects are important for your needs, you can avoid, malfunctions and obstacles in the process of further developing your website.
However, we can say that initially, it would be more optimal to consider the platform's general approach & some primary features and not fall into technical details immediately. In that manner, it would be easier to find a balance between the solution and your major business objectives.
Specialized e-commerce platforms vs. content management systems with shopping carts
Initially, there was a division between specialized e-commerce platforms and content management systems with shopping carts. That is due to the different approaches to online-store management of these solutions. E-commerce platforms' principle of work is based around a shopping cart and inventory management. That is actually very effective and provides a powerful instrument for product distribution.  
However, if you decide to extend your store with additional content (create a blog section, for example), you will need to install additional extensions or even look for a separate, dedicated software.
In the case of content management systems with shopping carts, the ability to easily add and manage any type of content and shopping cart functionality is primary and goes along with capabilities similar to those of e-commerce platform. We recommend to carefully look through the most used solutions of both variations.
The most well-known e-commerce platforms are: Magento, OpenCart and PrestaShop.
The most popular content management systems with e-commerce features are:
WordPress with WooCommerce or WP E-Commerce

Drupal with Drupal Commerce

Joomla + VirtueMart
It may seem at first that the CMS solutions are less suitable for e-commerce management, but, according to analytics, about 30% of the e-commerce market relies on WooCommerce software. So, its suitability and quality of its performance is proven by the significant number of users it has.
Self-hosted vs. hosted e-commerce platforms
You might also have to make a decision between self-hosted and hosted e-commerce platforms.
Self-hosted e-commerce platforms basically means that you are solely responsible for organization and maintenance of your online-store's web hosting. Such a solution gives you total control over your website. All required features can be added relatively easily due to various plugins &  extensions or they can be created internally in accordance with your specific needs.
This option also gives you the freedom to choose the most advantageous hosting partner and move to another one at a suitable time. There are, nonetheless, certain disadvantages to self-hosted solution which are described below.
Cons of self-hosted e-commerce:
Let's be honest, this option will require a qualified developer's support: choice, setup and initial configuration of hosting can be a complicated task for a non-technical person;

Once your store grows larger in terms of production, functionality and traffic, hosting expenses will grow accordingly.
Examples of self-hosted e-commerce platforms include Magento, OpenCart, WooCommerce, PrestaShop and many others.
On the flipside, there are hosted solutions. This type of software puts all of the technical issues such as hosting, stability, backups and scalability on the shoulders of a paid dedicated team. Additionally, initial configuration of your hosted e-commerce store is very easy to start, you will definitely be able to do it yourself.
This option can be expensive however and also has certain weak points to it.
Cons of hosted e-commerce:
You will have to go with a plan with fixed monthly cost. The cost can vary according to the quantity of transactions done in the framework of your website. In addition to this, you will be required to pay a certain percentage of all processed payments. So, if you think that this option is low cost, it could only be so at the start. The bigger your business gets – the more you will have to pay.

Hosted solutions are much more difficult to customize and if you have an already established workflow it could become a problem.
The most known hosted solutions are Shopify, BigCommerce, 3dcart, Volusion.
For small fledgling e-commerce, a self-hosted solution would be the best choice. Without going too deep into the technical part, you will be able to focus on sales and identify the crucial points of your business. It is quite cheap at the start. It is fast to launch and easy to manage.
Once your business grows enough to feel uncomfortable in the confines of standard solution and you will feel a need of some custom-made process, it is time to move for hosted solution such as Magento or Woocommerce. Consider that this action and further project development & support will require a bigger budget, but in most cases it is worth the deal. You will be able to configure your business exactly the way you need.
Your project may be out of standard line already at the initial steps which can make you feel that none of the solutions on the market are perfect for you and that you need something different. In such case, have a look in the direction of MVP to test your idea. Then, you can consider custom development for its implementation.
Conclusion
In conclusion we can say that each and every detail of your business intentions must be considered in order to choose the most fitting e-commerce solution.
Your online-store's initial platform is foundation of your whole business concept. It will serve as a major life-support of your project on various stages of its growth and development. Be thorough and try to systematize your business priorities in order to be able to choose the most proper platform in accordance with them.

Comments