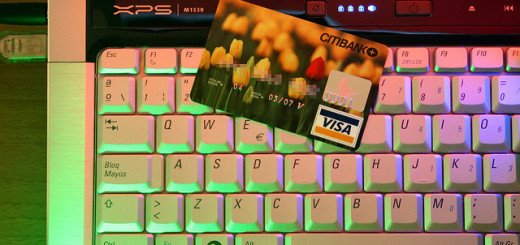 Facebook Offer is an ad format that is not widely used yet. However, we do believe that it is worth trying since it can be optimized for traffic or conversions. In this article, I will show you how to set up a campaign using Facebook Offer and will share our experience with it.
What are the main pros of Facebook Offer in comparison with standard ad formats?
Your Offer will be saved automatically when someone is interested in it (that means clicks on "Get Offer" button). Then it can be easily found among saved links.

Mobile phone users can copy-paste the offer code and use it immediately.

Everybody, who is interested in the offer, will automatically get a notification when its expiration date is coming up. This, for sure, can increase the chance that people will use the offer – and make a purchase on your website.
When is it appropriate to use Facebook Offer?
You would use the Facebook Offer typically in case you provide a discount that you want to share with your fans or customers. For instance, you can target your current customers that have not made a purchase for a while in order to re-activate them. If you want to reach only this specific target group, you can easily disable the possibility of sharing your ad.  
Facebook Offer is also convenient for the acquisition of new customers because you can use all targeting options the same way like you do with standard ads – for instance targeting Lookalike audiences, specific interests and so on. In this case, it is wise to enable the possibility to share the Offer in order to reach even more people.
How to create an Offer?
As mentioned above, Facebook Offer is suitable for increasing traffic to your website or number of conversions. Therefore it can be found among those goals in Ads Manager. When creating an ad set it is crucial to enable the "Offer" option first. Then you can start creating your offer.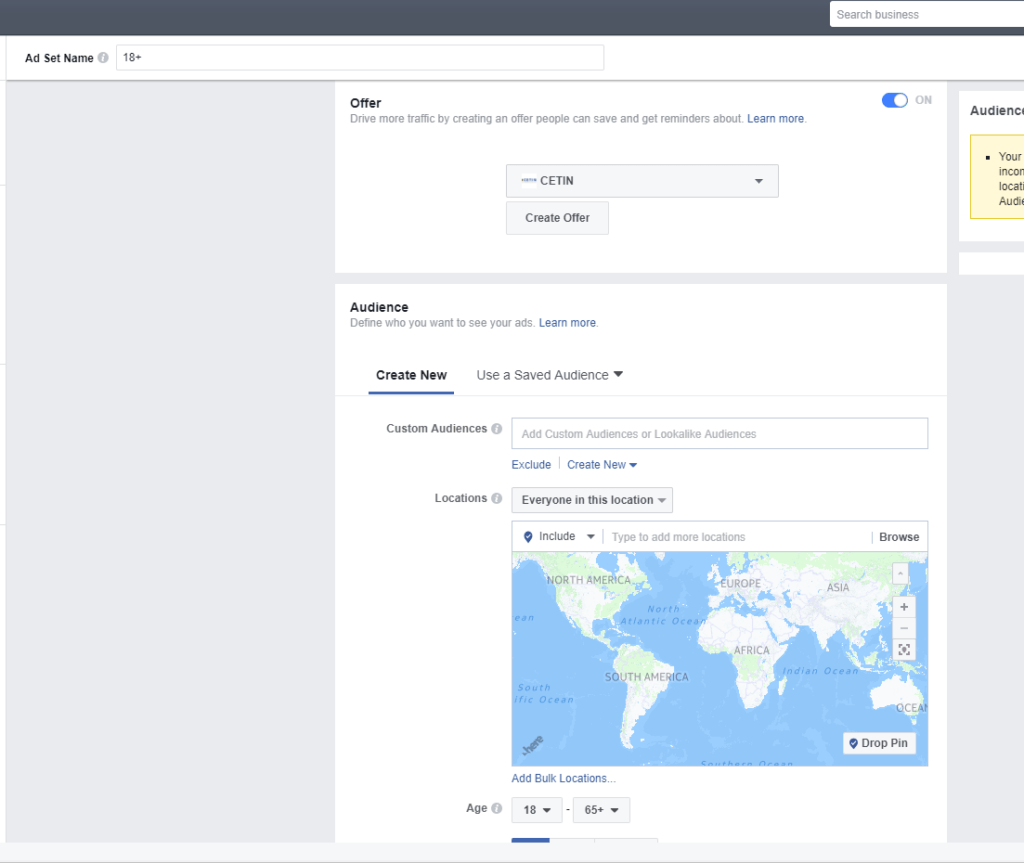 The first thing to do, is to briefly describe your offer and set up its expiration date and time. Then in"Offer Redemption" section specify, if people can redeem the offer online only or both online and in-store. If you choose the second, people will get a notification whenever they are nearby your store (if they have location tracking allowed on their device).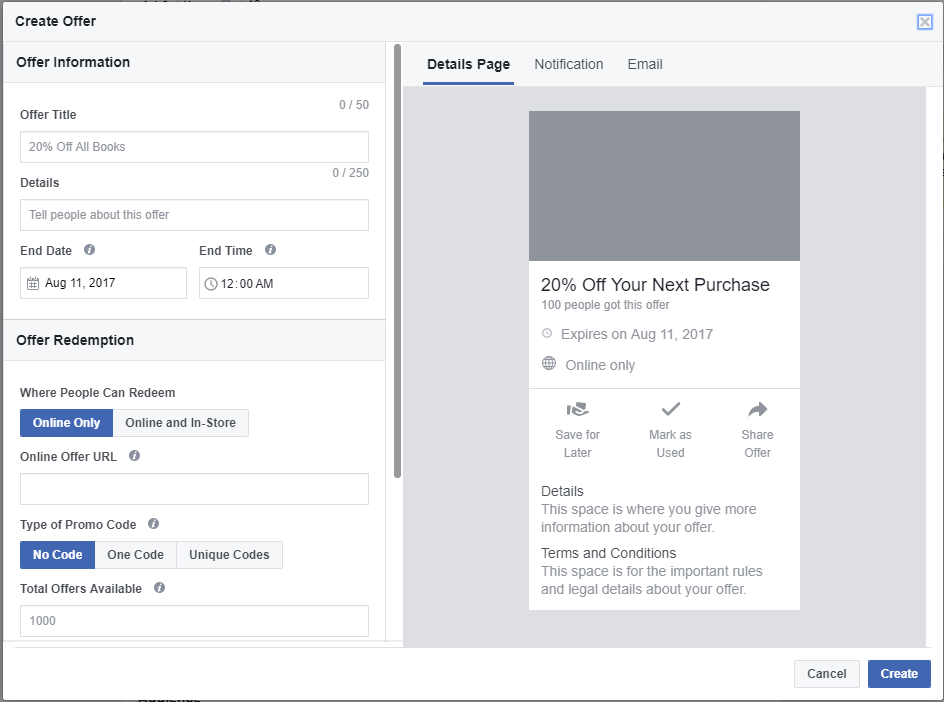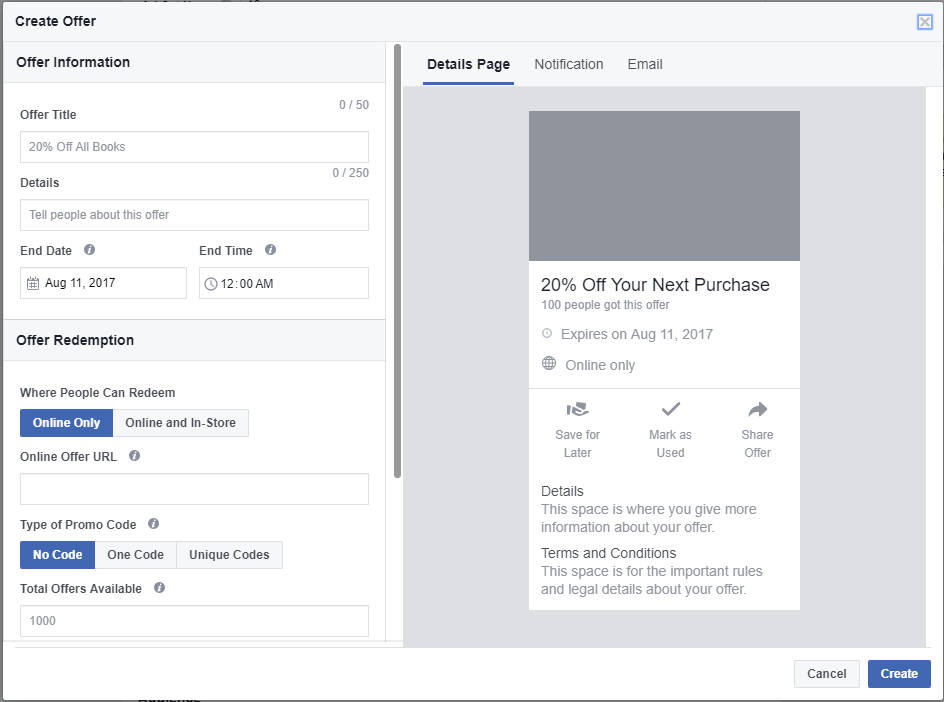 Next step is to enter your promo code. Now you can choose if you want to have just one code for everybody or if each person sees a unique code in the ad. In the second case, you will upload the list of promo codes (in the csv file) and Facebook will take care of the rest. This is a great feature if you want to avoid one code being used repeatedly. Moreover, you can download a template for uploading all your codes. Facebook Offer ad format can be also used even when you do not have any promo codes but just want to advertise a special sale on your website.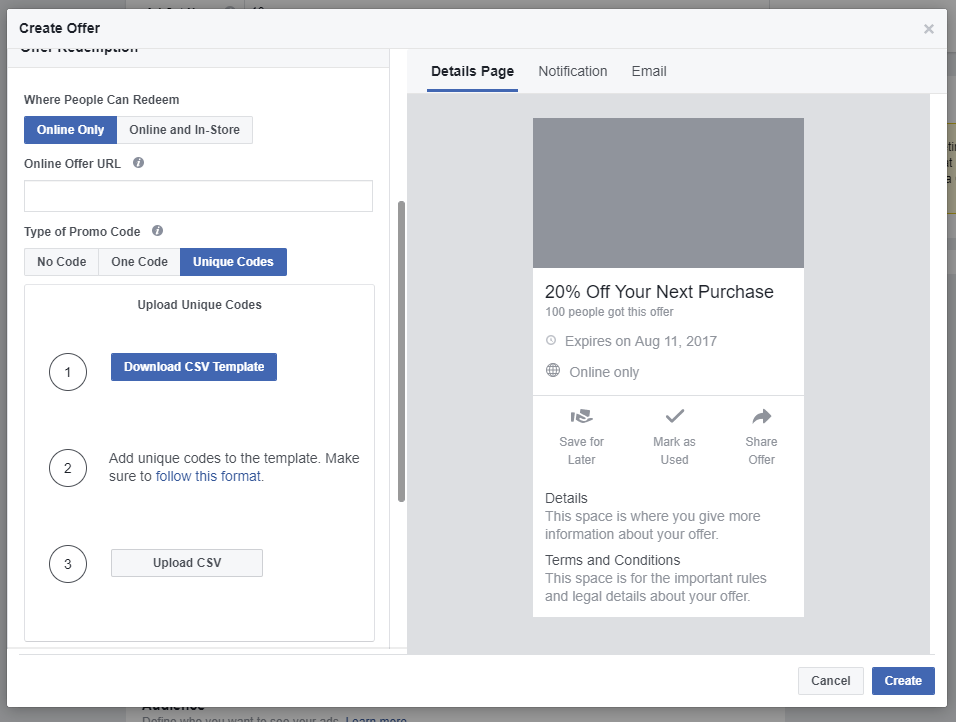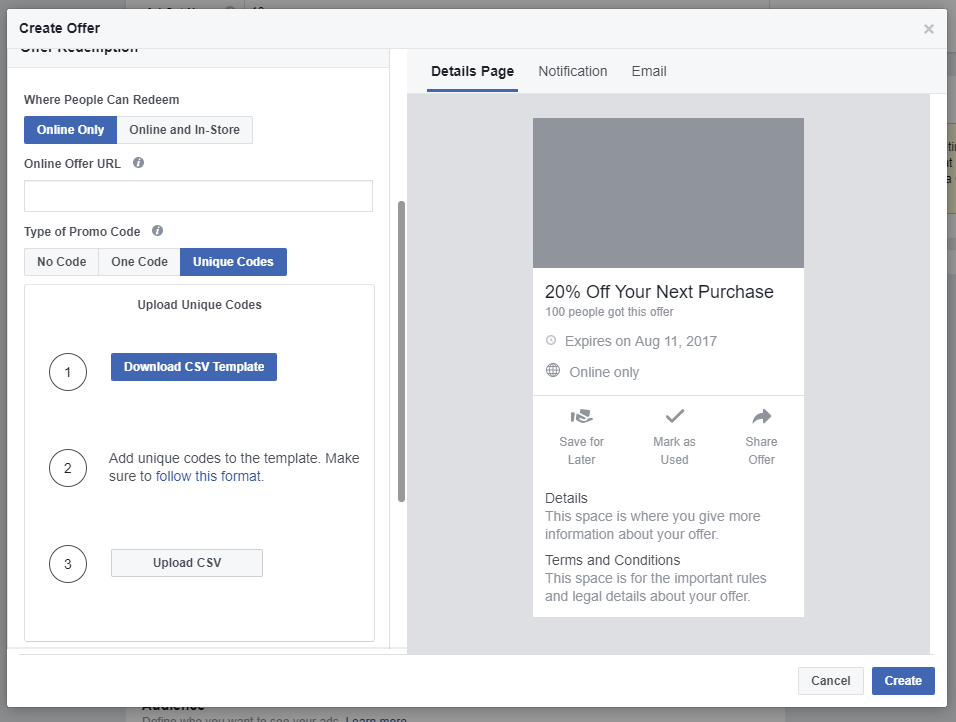 The last thing when creating an Offer is to decide how many times can people use your offer (that means the amount of people who will be able to get the code). Also, do not forget to specify the rules for using the promo codes if you have any. Then you are all set up!
Once you have created the offer, you can proceed with creating an ad just like you are used to. That means you need to set up targeting, budget and add creatives (standard dimensions 1 200 * 628) and texts.
Things you should know
If you create an ad set with Facebook Offer and then you decide to change the details of the offer, it is not possible. The solution here would be to create a similar ad set and then change the Facebook Offer part there.

When the expiration date of the offer is due, it, unfortunately, does not mean that the ad will be automatically paused. Your ad will still be delivered to the target group but people will see that the offer is already expired. If you want to be sure that your ad will not run anymore, it is necessary to set up the end of delivery manually.

The above example does not apply to a situation when you decide to have an exact amount of offers and this amount has been reached. In this case, your ad will be stopped automatically.

If you upload the list of unique promo codes and have the exact amount of the offers set up at the same time, keep in mind that the amount of the offers available cannot be greater than the number of your codes.

The "Offer Claims" metrics means the number of people that clicked on your offer and therefore have it saved among their links.
How Facebook Offer stands in our test?
We tested Facebook Offer against standard remarketing ads. The goal of the campaign was to get as many website registrations as possible. People who registered were then offered a promo code for their first purchase. Both campaigns had exactly the same targeting (users that visited the website but have not registered yet) and were running at the same time. Figures below demonstrate the results.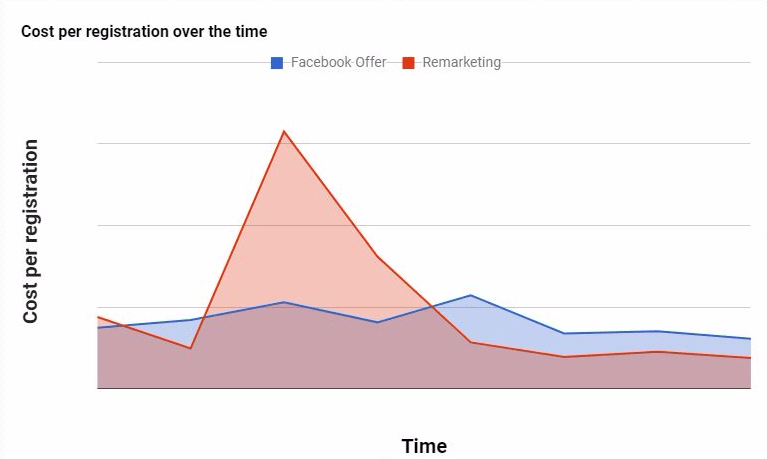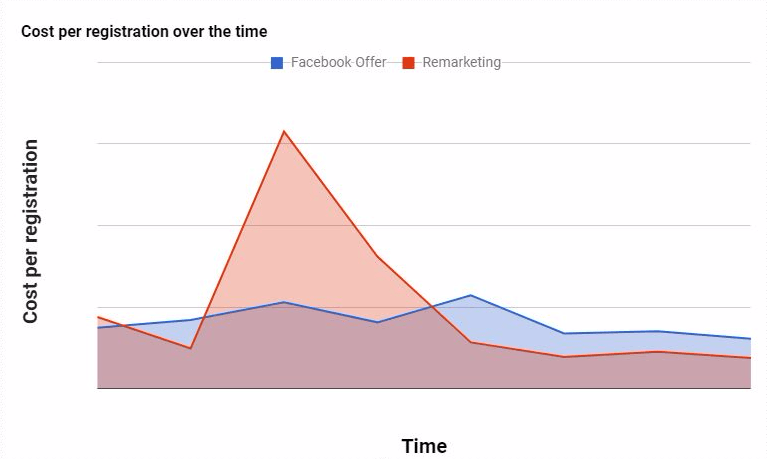 The first figure shows the amount of registration over the time. As you can see, standard remarketing ads achieved better results overall – that means 33 % lower cost per registration on average. Although the registrations were more expensive in the case of Facebook Offer, we could still reach our KPIs.
Results from standard ads are also better regarding the number of registrations. Standard remarketing ads got 40 % more registrations than those with the offer.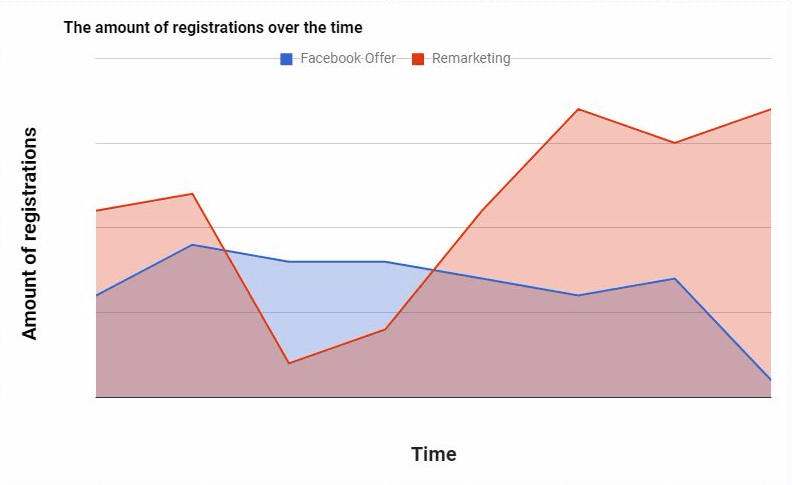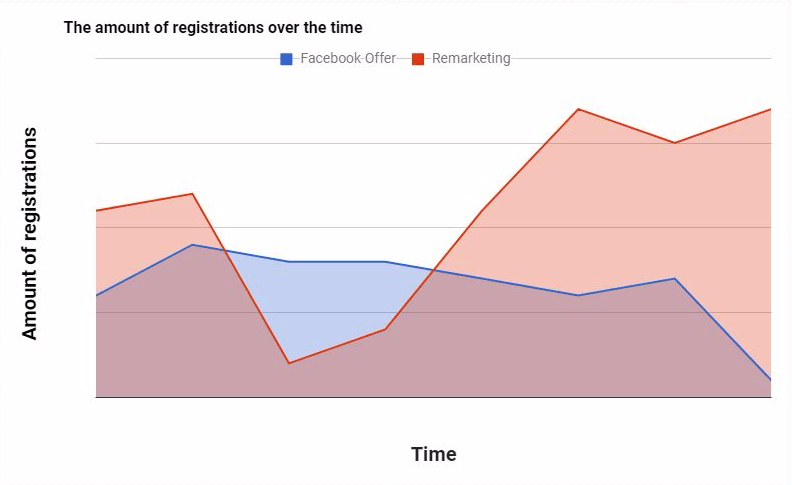 Overall results speak for standard ads rather than Facebook Offer which logically performed worse also regarding click-through-rate and cost-per-click. But that is not all we were interested in. We also wanted to see if it is better to have shorter rather than longer validity period of the promo codes. Therefore we tested two identical offers with different length of the validity period.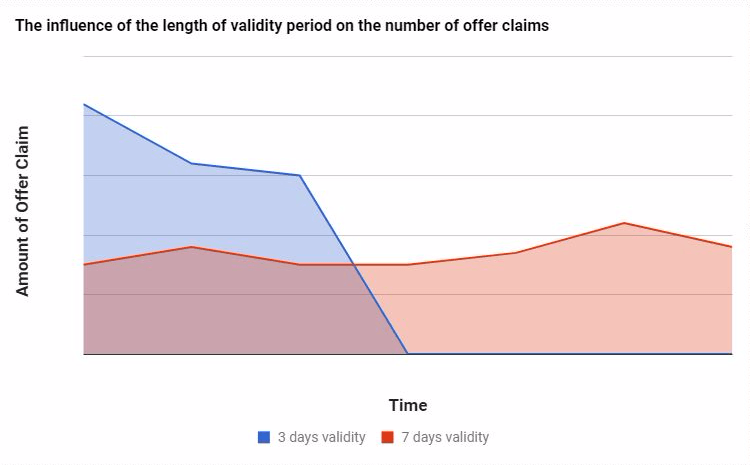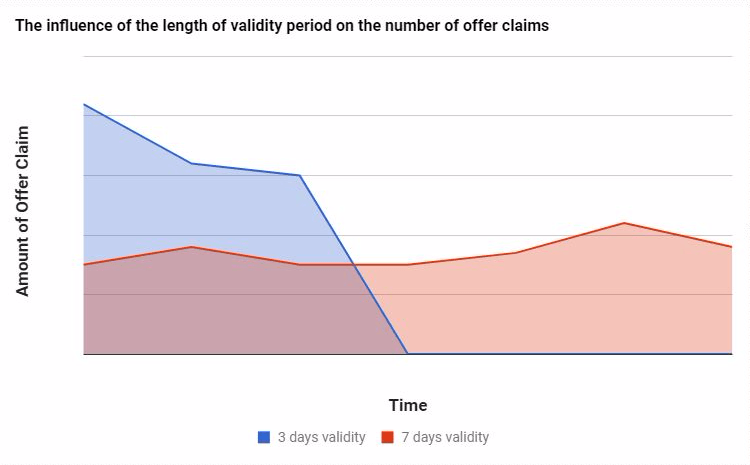 Nobody is probably surprised by the fact that offers a shorter validity period performed better in terms of the number of offer claims. The price per offer claim was lower in this case as well.
To sum up…
Although the results of our test are in favour of standard ad format, we still think that Facebook Offer format is worth trying – especially because of nice features – such as the automatic reminder of the promo code or the possibility to upload all your codes at once. Another benefit is that this format is not used very often – which means your ad can stand out among others and attract people´s attention.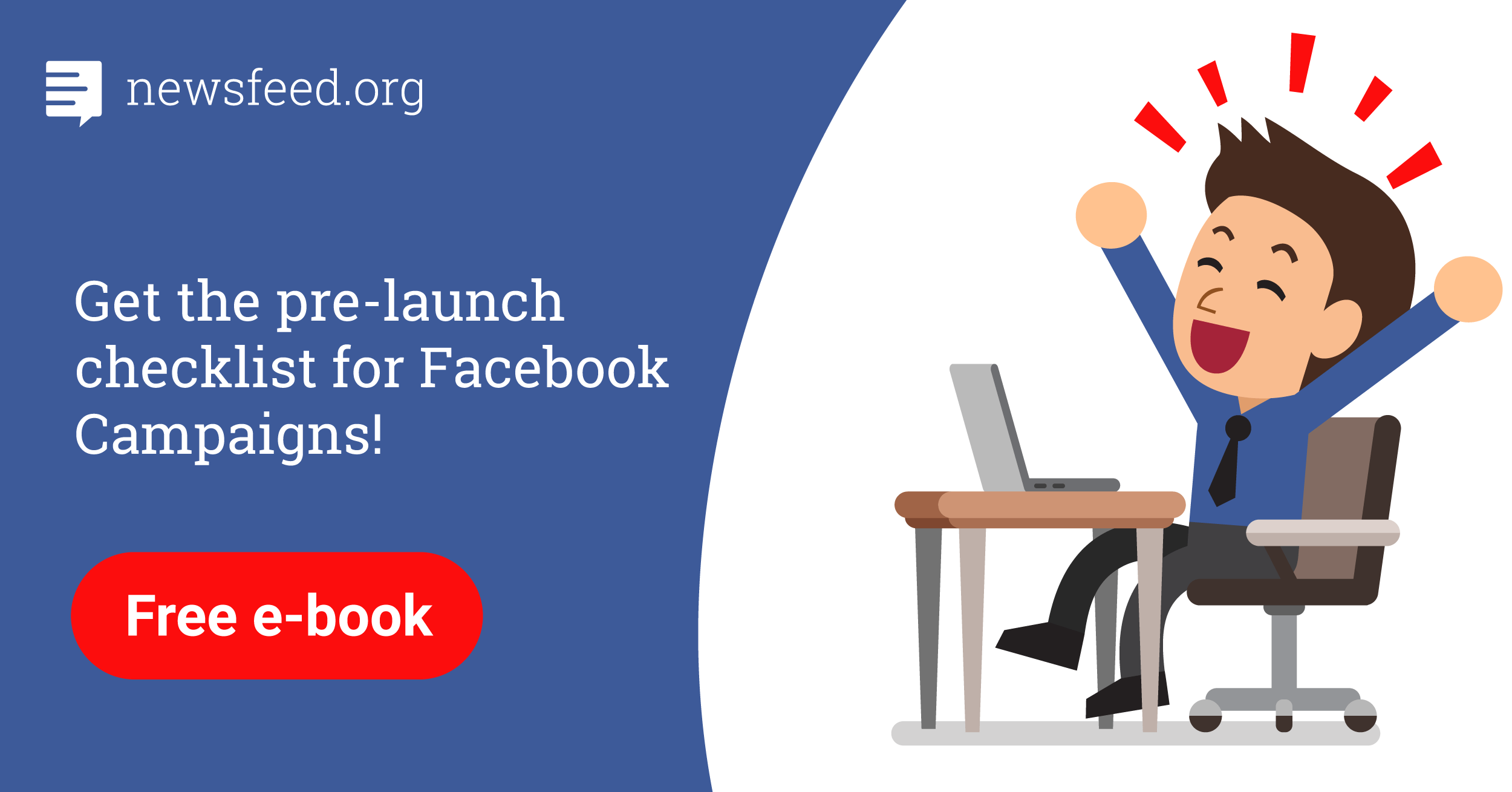 Comments