In an effort to help maintain the integrity of advertising, Facebook asked advertisers in the housing, credit and employment niche to comply with their non-discrimination policy. Now, taking it a step further Facebook introduces special ad categories.
In the next few months, Facebook advertisers based in or targeting the US and are creating a campaign that includes "ads that relate to credit, employment or housing", will be prompted to choose the category that best describes their ads.
Here are the special ad categories that Facebook is introducing:

Credit
This is for those who create ads for credit card offers, vehicle loans, long-term financing or other related opportunities.
Employment
This is for those who create ads for job offers, internships, professional certification programmes or other related opportunities.
Housing
This is for those who create ads for property listings, home insurance, mortgages or other related opportunities.
Limited audience targeting options
Any campaigns created using any of the above special ad categories will face some limitations when it comes to audience targeting. The offered options will help advertisers not discriminate against people based on certain personal characteristics, as defined by Facebook's Discriminatory Practices Policy.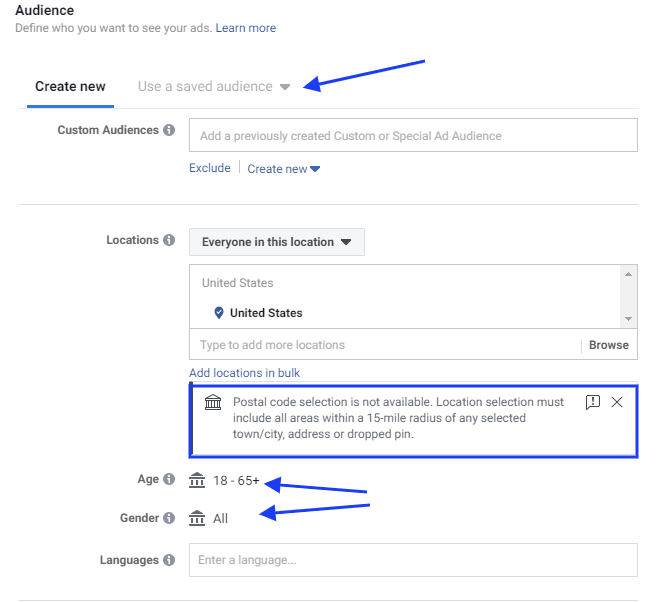 The following options are different or unavailable for ads in certain special categories:
Saved audiences: You cannot use previously created saved audience, as this option is greyed out.

Locations: You can target your ads to people by geographic location (such as country, region, state, province, city or county), but not by postcode. Additionally, location selections will automatically include a 15-mile radius around that targeted city, address or pin-drop.

Age: Your target audiences must include ages 18 through 65+ (not editable).
Gender: Your target audiences must include all genders (female, male, not specified).

Detailed targeting: Some demographic, behaviour and interest options are unavailable. Excluding any detailed targeting, selections is also unavailable.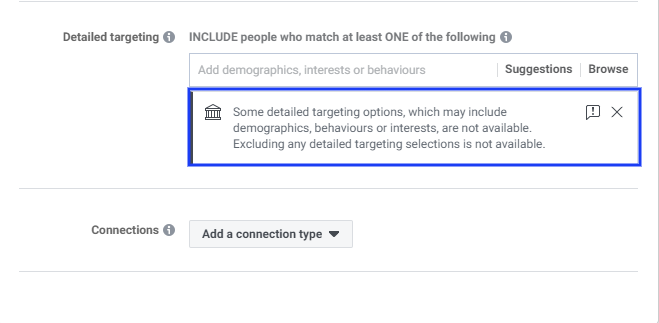 The "Special Ad Category" step will be added in the campaign creation flow which you can ommit or fill in depending on the type of ads you intent to run.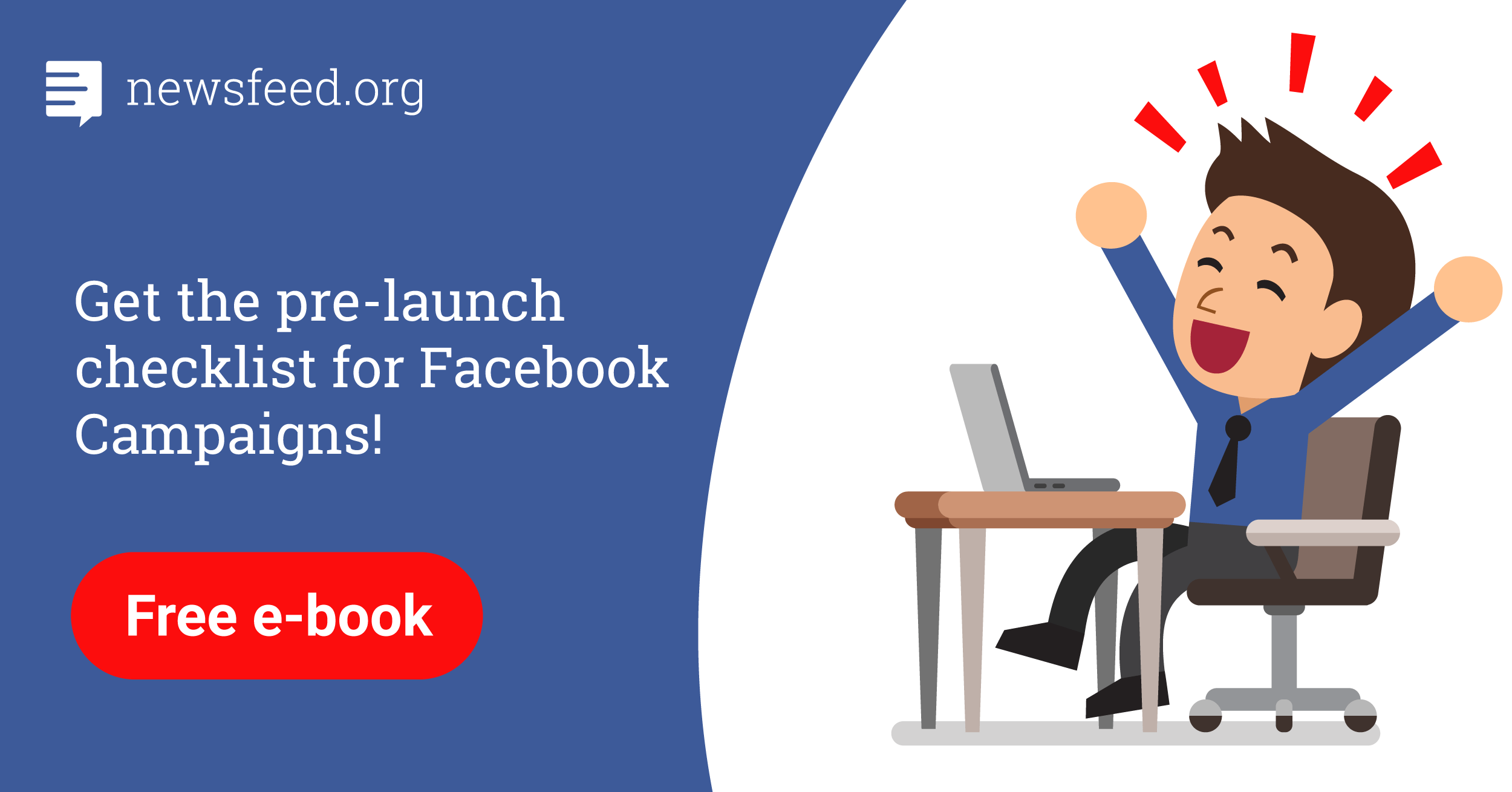 Comments