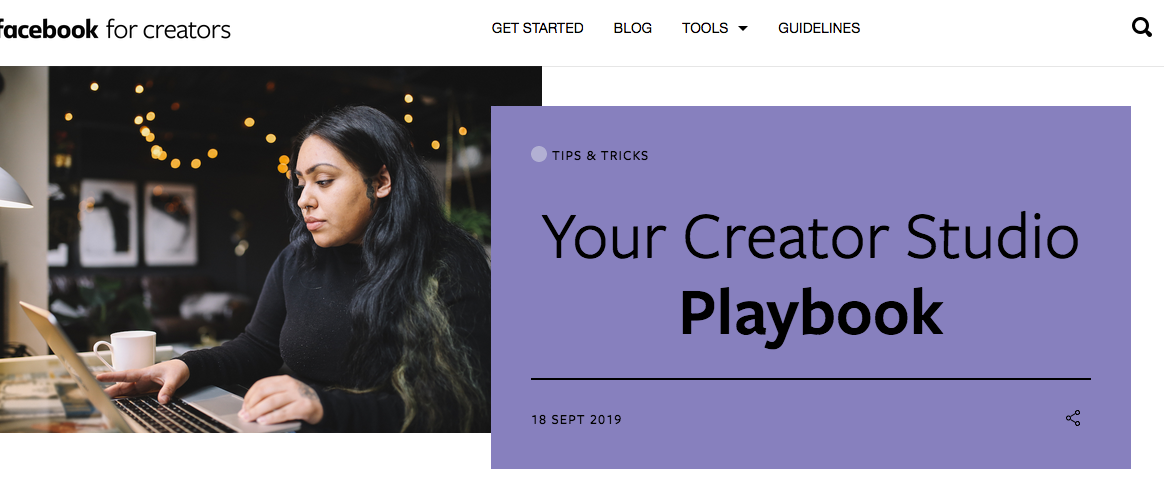 Facebook has recently introduced the ability to schedule Instagram posts using Creator Studio. Now they have come out with a Creator Studio guide, which introduces you to basic features, overviews and important elements of Creator Studio.

Creator Studio was created to help businesses build their brands, grow their communities, improve scheduling, manage posts and videos and provide advertisers with quality reporting.

The new guide introduces users to all the features available and includes tips on how to use Creator Studio properly.
Creator Studio allows you to:
Publish, schedule and manage posts across multiple Facebook and Instagram accounts from one place.
Upload videos in bulk and create and manage playlists across your Facebook pages.
Track video performance, monetization, and estimated video revenue for all your sites. You'll get clear statistics that include Ad Breaks, Brand Collabs Manager and fan subscriptions.
Respond to comments and messages from Facebook and Instagram from one environment.
View, download and use music for your videos at no charge from Creator Studio's audio collections.
Creator Studio – Facebook Statistics
Creator Studio has a highly developed statistics feature to help you improve your strategies and manage your Facebook accounts.

Here are some video statistics as an example:
1. Video Performance
The first important statistics panel focuses on video performance on Facebook pages. Statistics show:
Opportunities – Suggestions and tips for creating your videos
Video views – 1 min and 3 sec views
Interaction – Clicks, comments, I like it
Number of minutes of video watched
Which videos your audience is watching the most
Number of followers and their overall growth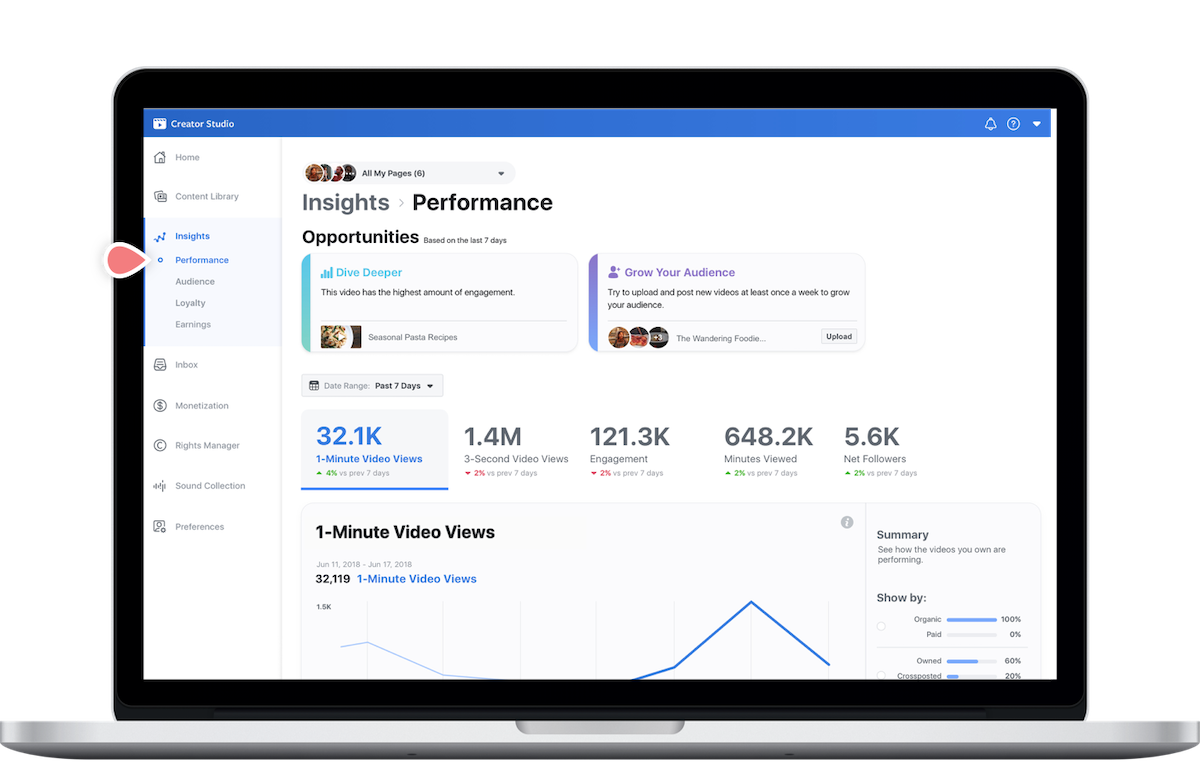 2. Loyalty metrics
Loyalty metrics include:
Follower Activity – How many users have followed or stopped following you during a certain period
User retention – How many users are returning to your videos compared to last week
How long users watch the video – How the video watch graph evolves over the selected period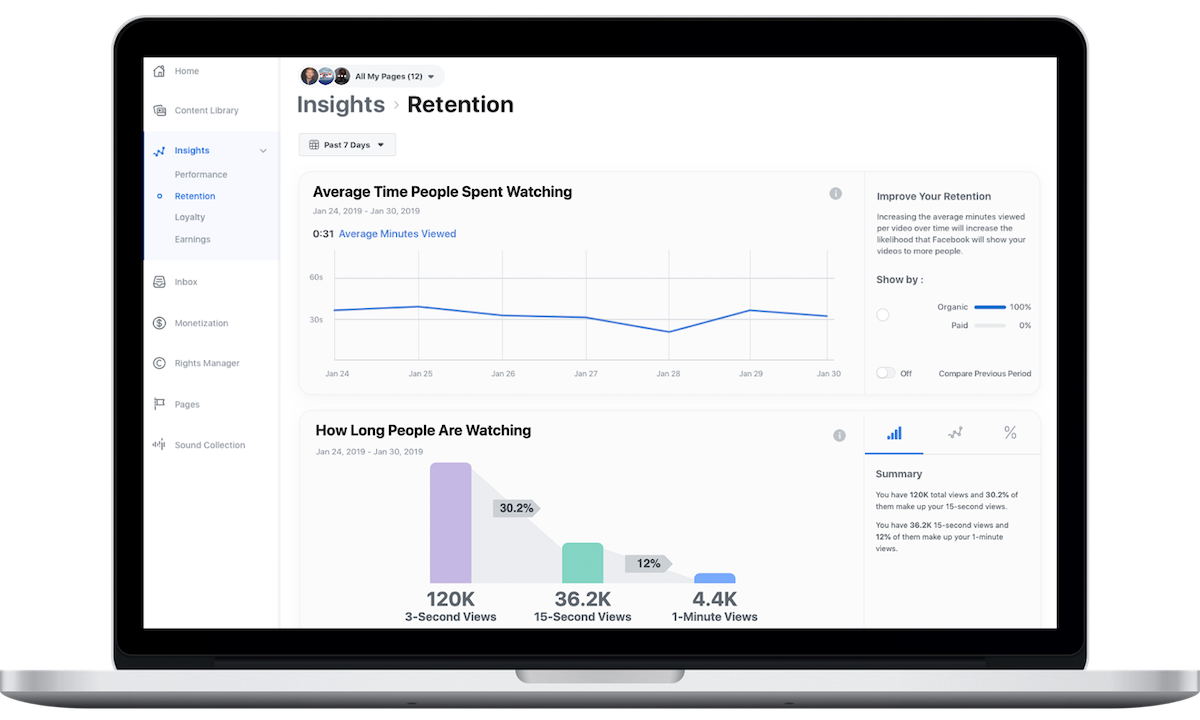 3. Audience
In the Audience section, you'll find statistics that tell you more about your fan base, such as:
What the age of your viewers is compared to different periods
Where your viewers come from, where they watch your videos
Which languages the viewers speak
Their interests
Which pages your audience likes
What their favorite videos are
What days and hours your followers are on Facebook the most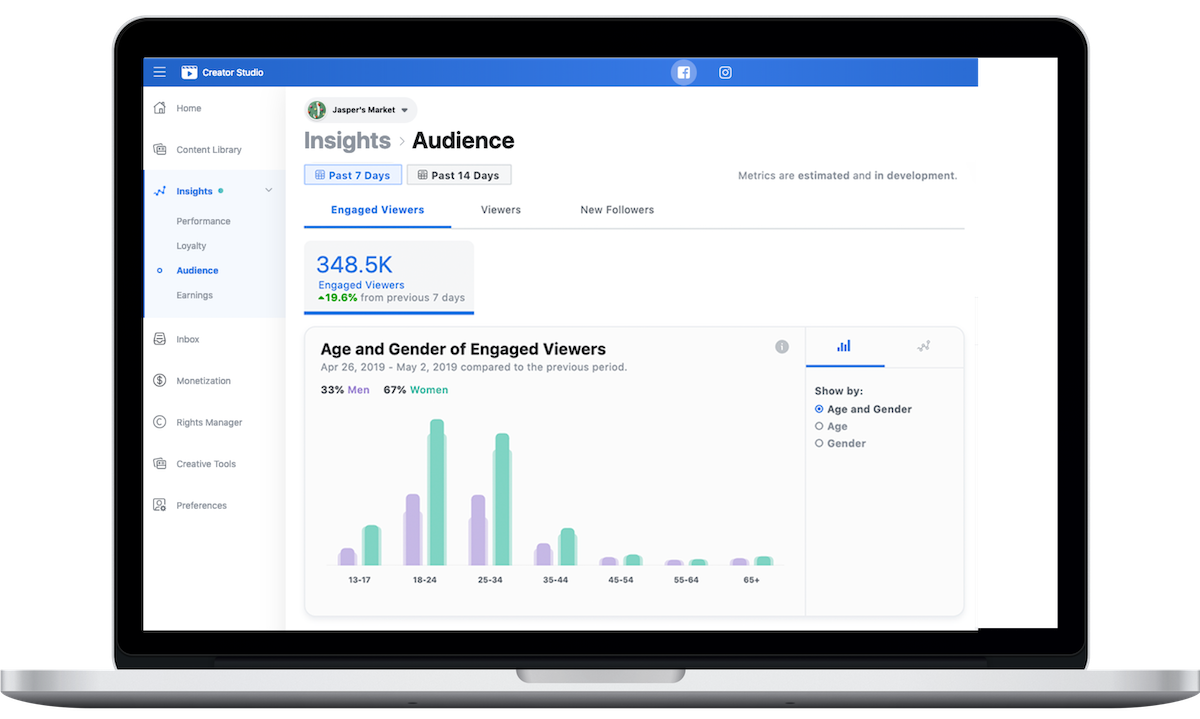 4. Earnings
Other important insights are monetization metrics for your videos to help you maximize your earnings.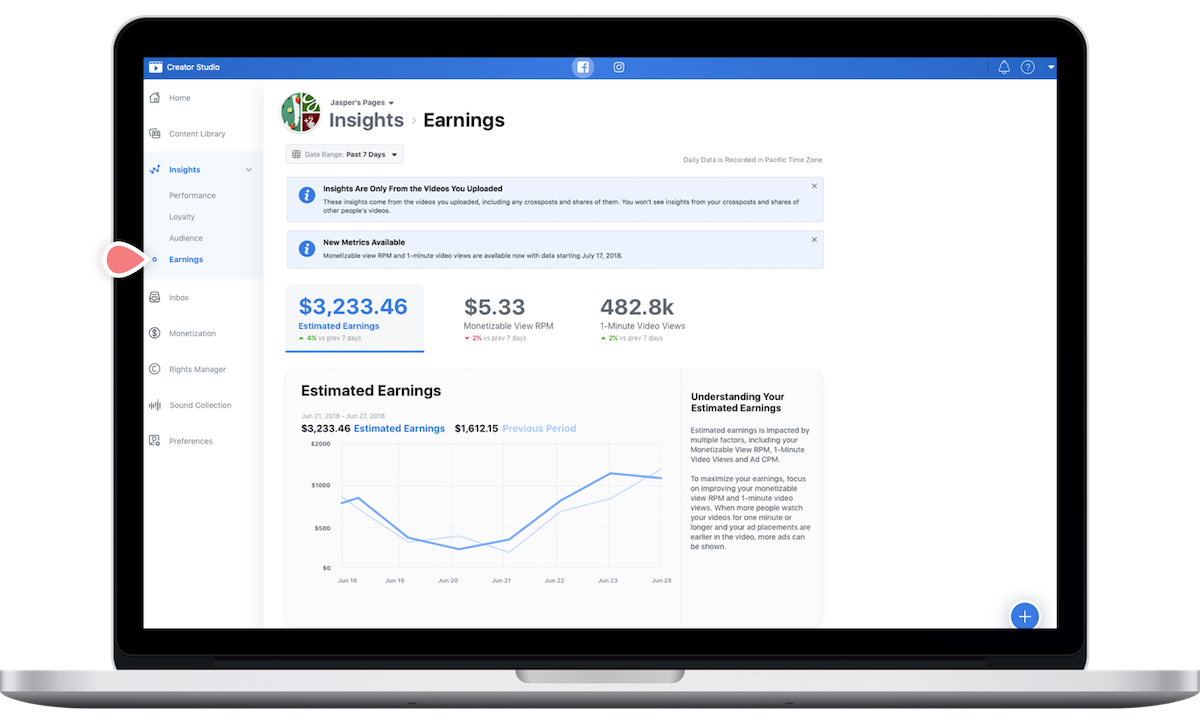 Instagram Statistics

Creator Studio also provides clear statistics for Instagram such as:
Activity – Metrics that track account interactions, reach and impressions over the last 7 days
Audience – Reports on the number of earned and lost followers and net followers in the last 7 days
When your followers are online on Instagram, both day and time
The age and gender of your followers
What countries and cities your followers come from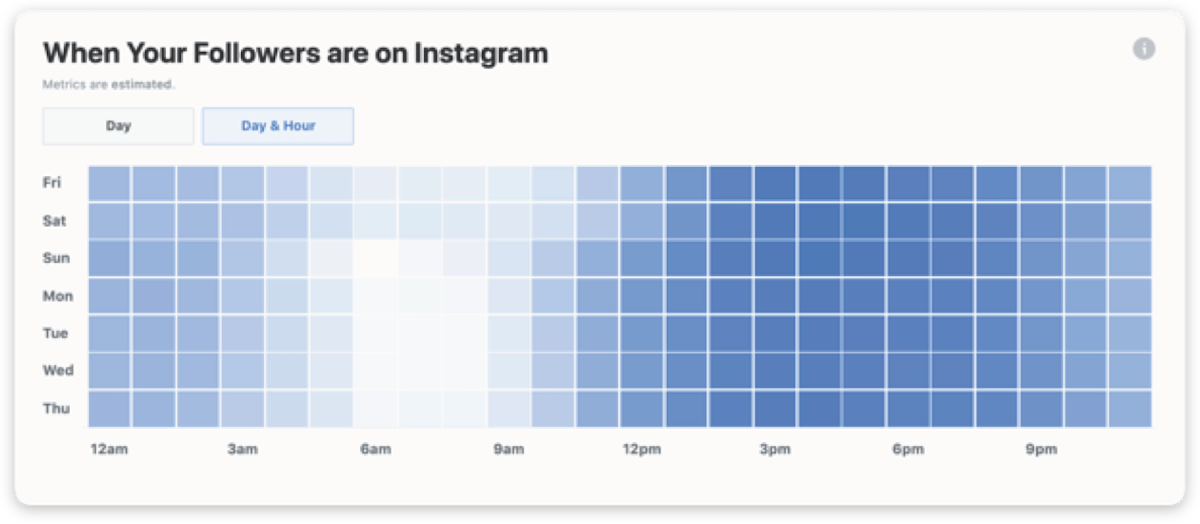 Part of the Creator Studio guide also shows you how to create posts on Instagram and IGTV.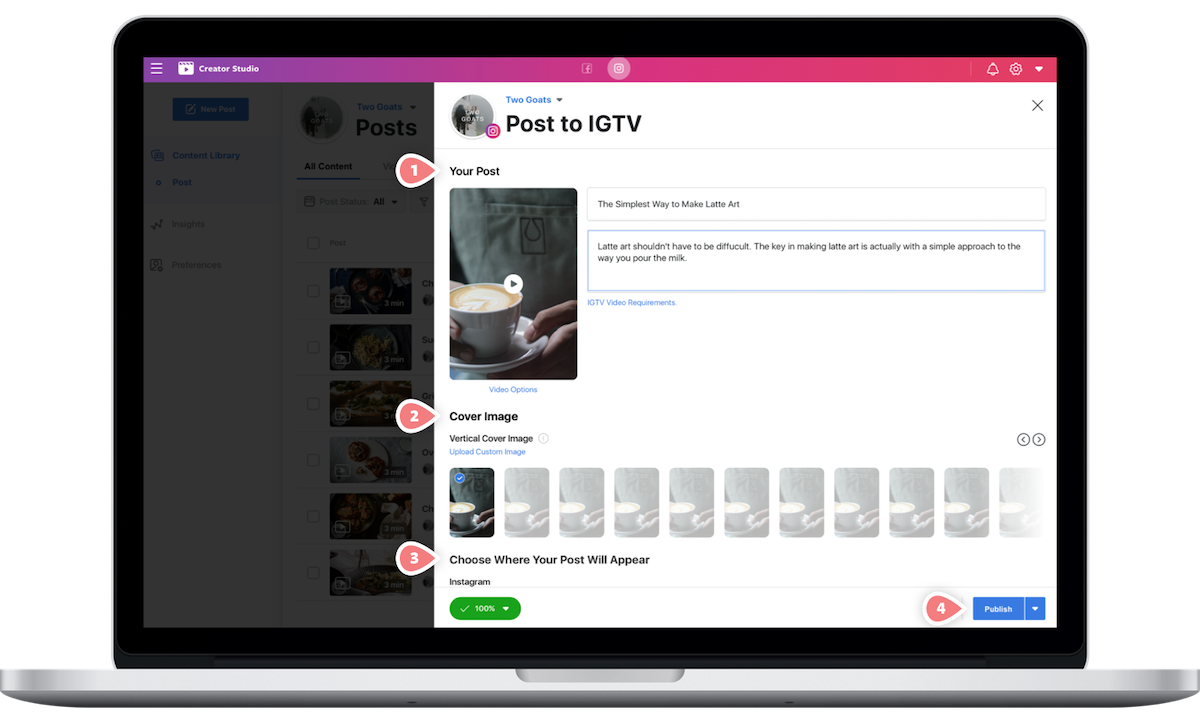 Tips and tricks
The last part of the guide offers tips and tricks on how to work effectively with Creator Studio.

For more information, visit Creator Studio Playbook.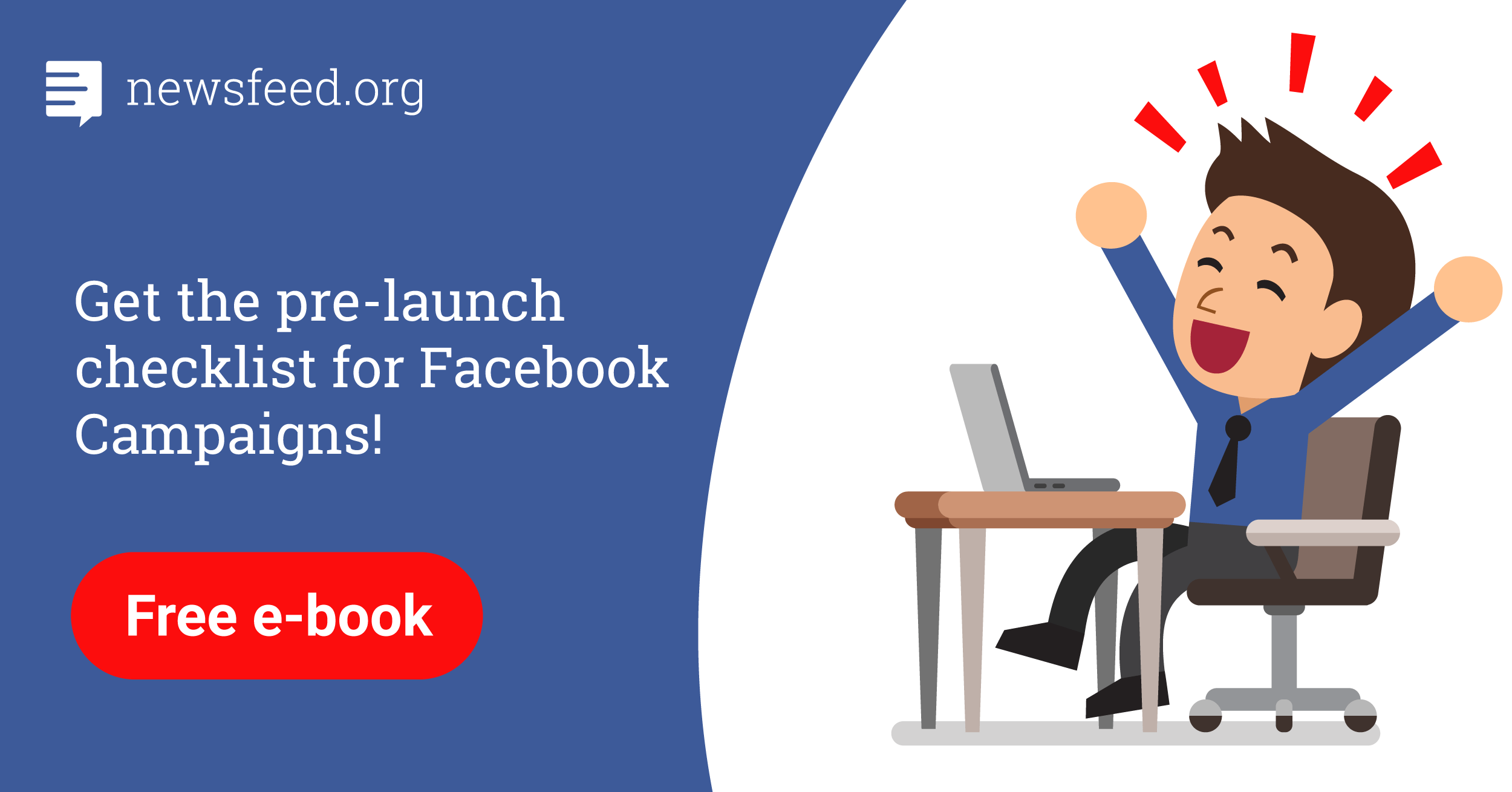 Comments