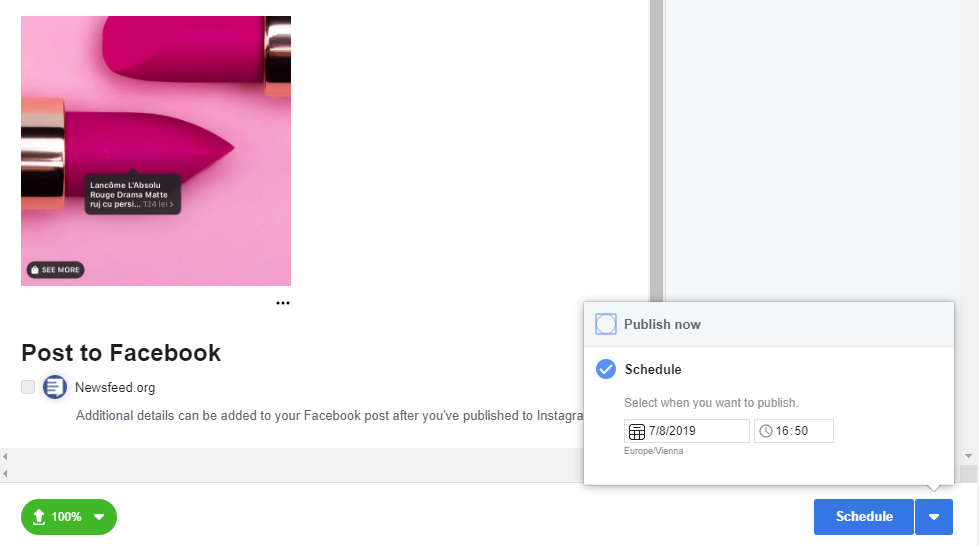 If you have been using third-party tools to post or schedule posts to Instagram then this new update will excite you. You can now use Creator Studio to schedule and post to your Instagram feed and IGTV.
To schedule your first Instagram post, head over to Creator Studio and switch over to Instagram by clicking on the Instagram logo.


Then, click on the "Create Post" button and choose where you want the post to appear; Intagram Feed or the IGTV.

Next, choose the Instagram you want to post to and compose your post.

You can add location, upload your video(s) or photo(s), and add any relevant information needed to create your post.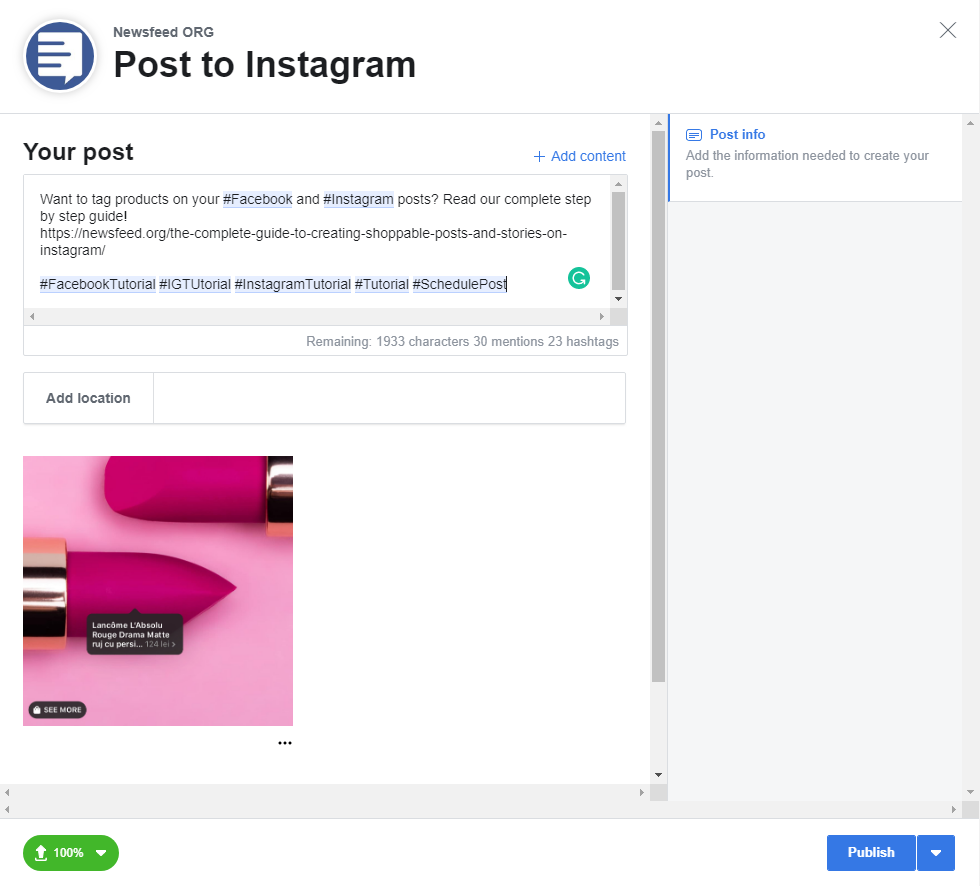 You can add up to 30 hashtags and 30 mentions to tag other Instagram accounts.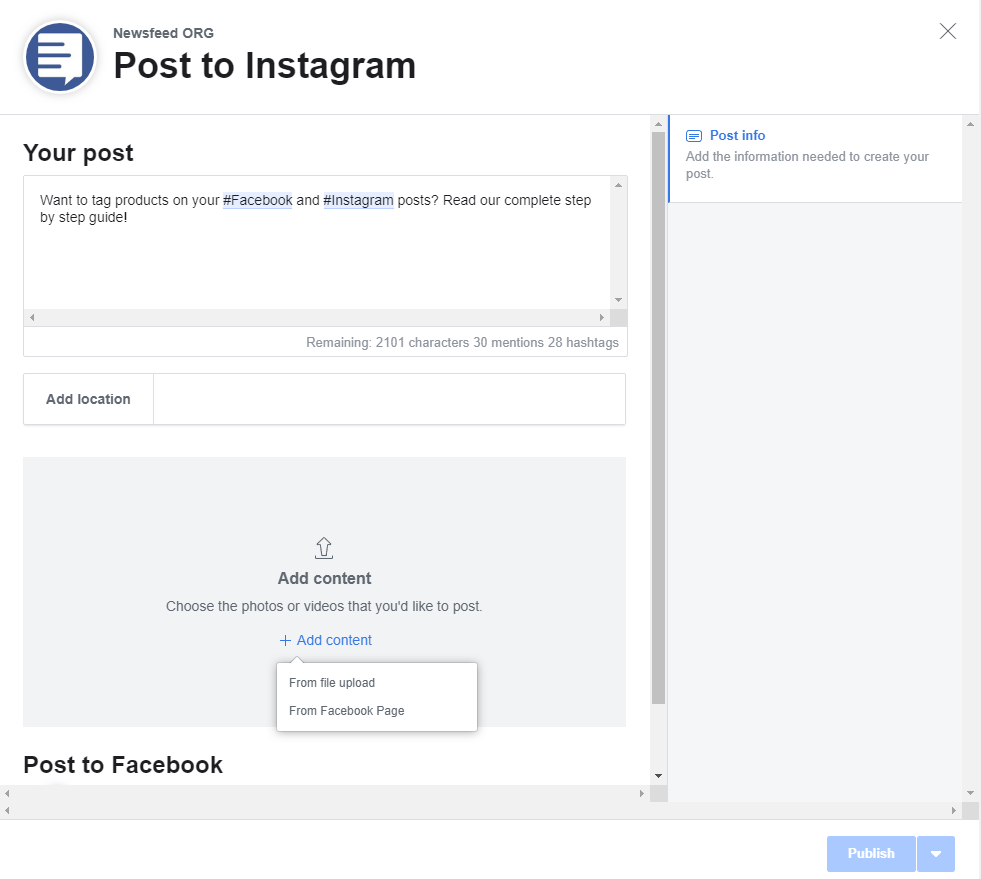 When it comes to content, you can choose to upload from your laptop or your Facebook Page. When uploading a file, you can choose to either delete it and upload a new one or edit it vie the "Crop" option.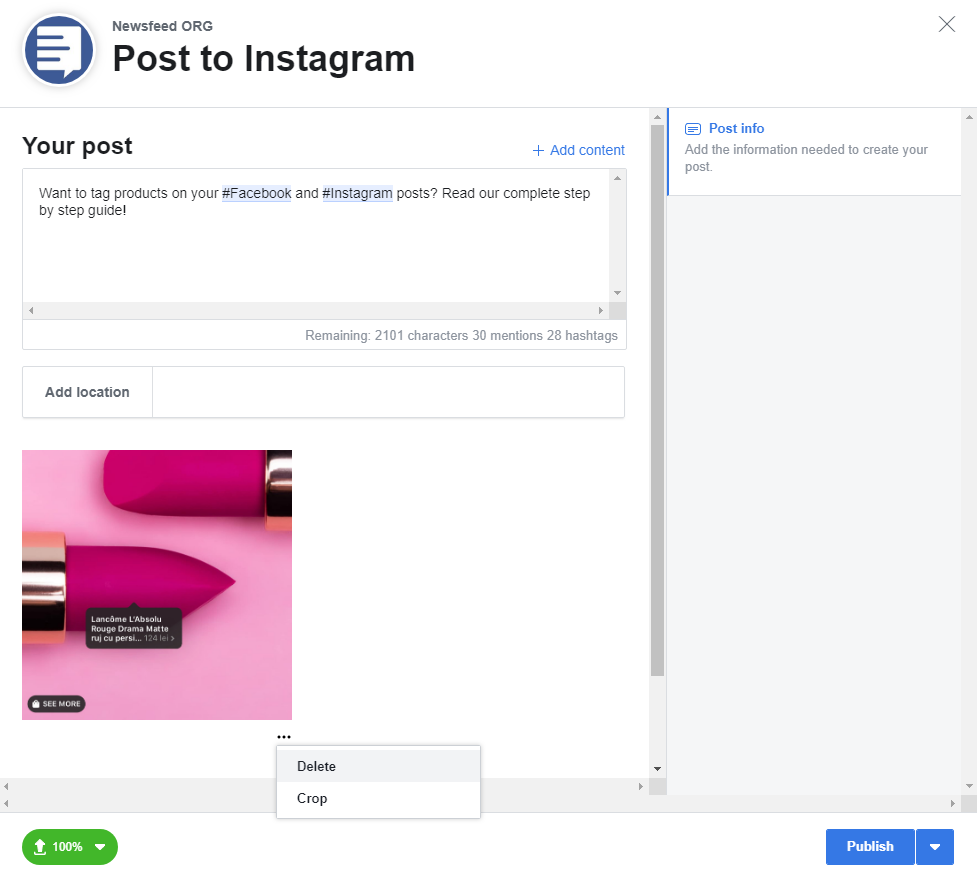 In the edit mode, you can choose: Square, landscape, vertical.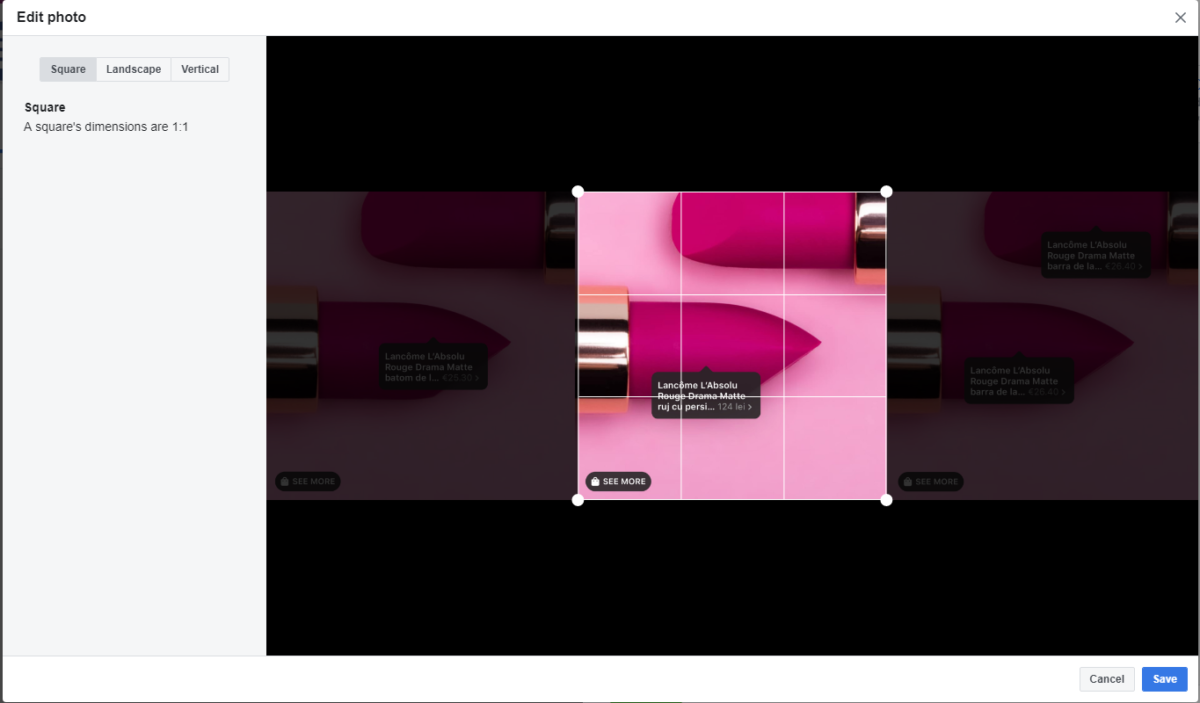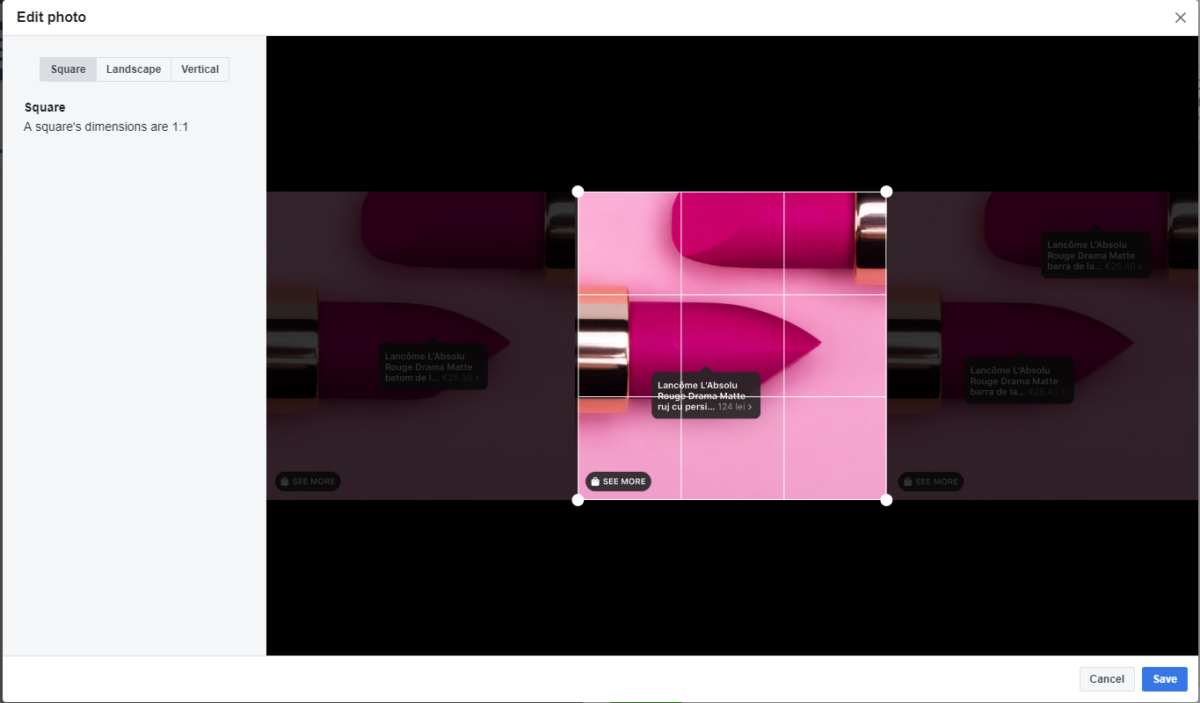 When done, you can publish your post or choose to schedule its publication for a later time.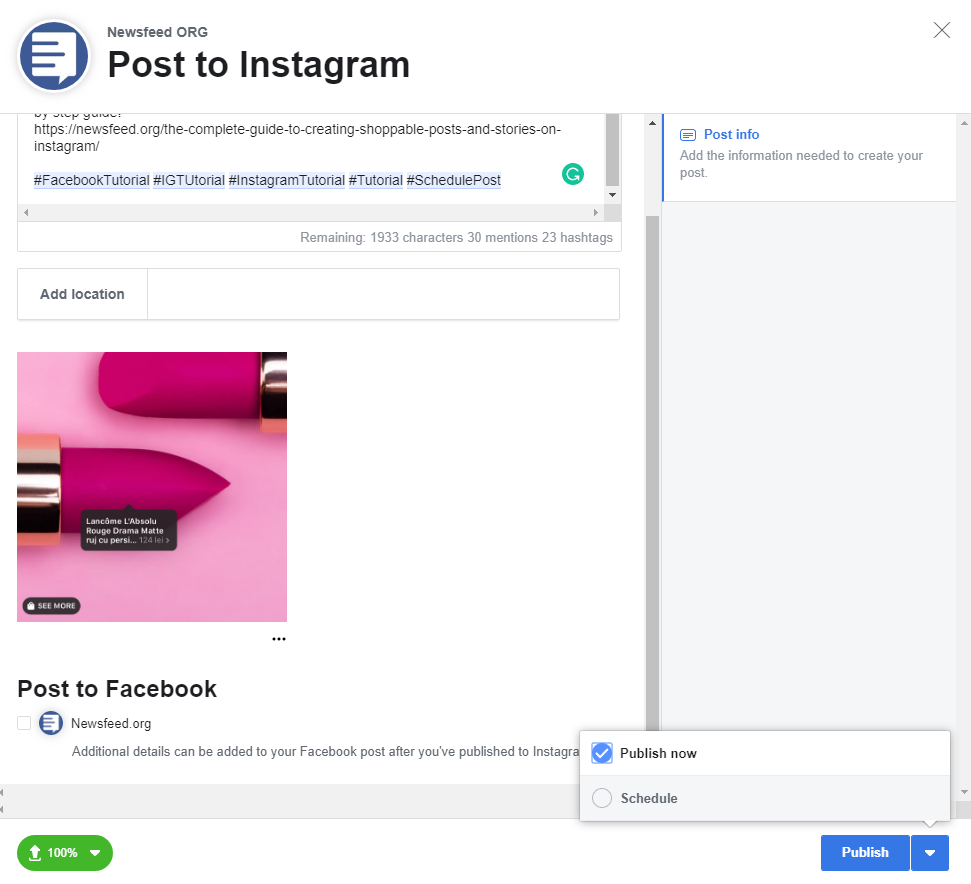 Here is how the scheduled posts appears in your content library.

Cons of using Creator Studio to publish your Instagram posts
Although this new possibility comes in very handy for all social media managers out there, here are some things you should be aware of:
You cannot tag products. If you are using a product catalogue to create shoppable posts on Instagram then you won't be able to tag them. To do so, you need to wait until the post goes live and then edit it via the Instagram app.
You cannot edit scheduled or existing posts. At this moment, it is not possible to make any changes to your post from within Creator Studio's environment. Once your posts go live, you can do so via the app.
You cannot publish Instagram stories. At this moment, scheduling and publishing stories isn't possible.
You cannot edit the scheduled time. If you need to make changes to the posting time, then you will need to delete the post and start over.
Cannot schedule the post to be published to your Facebook Page simultaneously. At this moment, you can only post to your Instagram account.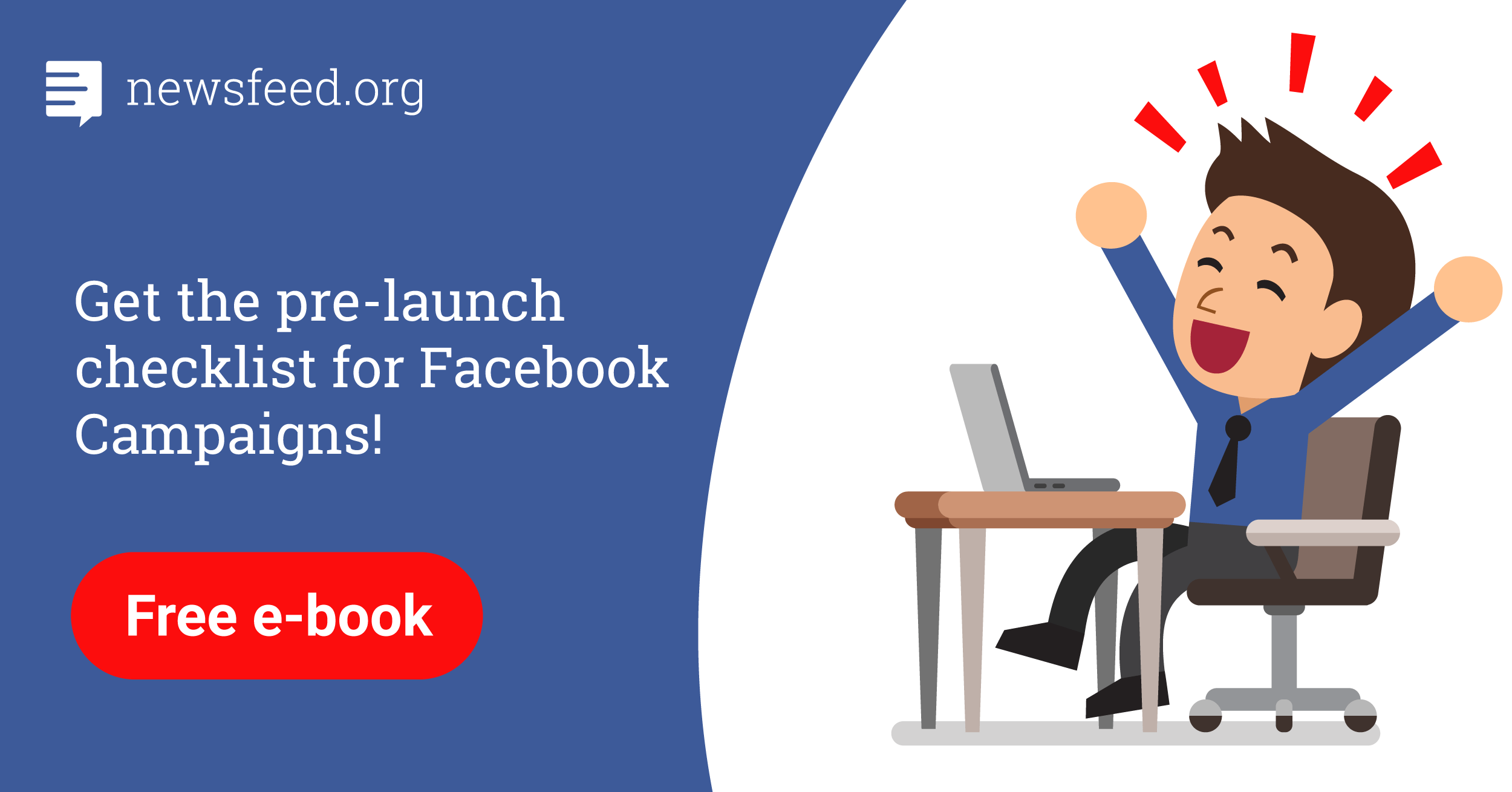 Comments