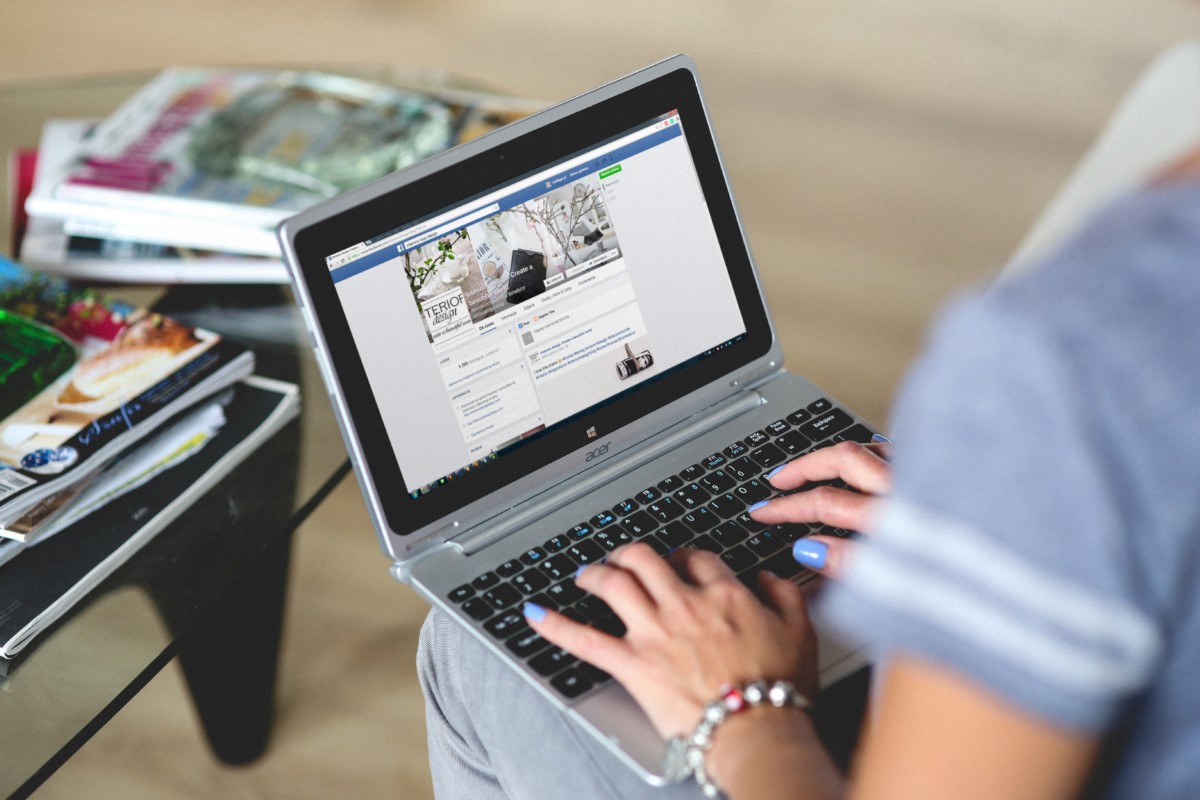 Facebook introduced the Facebook Ad Library in the fall of 2018 in connection with political advertising. Now the feature extends to all pages and their ads, which Facebook will archive. The goal is to increase transparency in platform ads.
The library will store all ads running across all Facebook products. Everyone can search in the archive, even those who do not have an account on Facebook.

How to proceed:
Click on the Facebook Ad Library.
In the search box, type the name of the page, organization, or topic.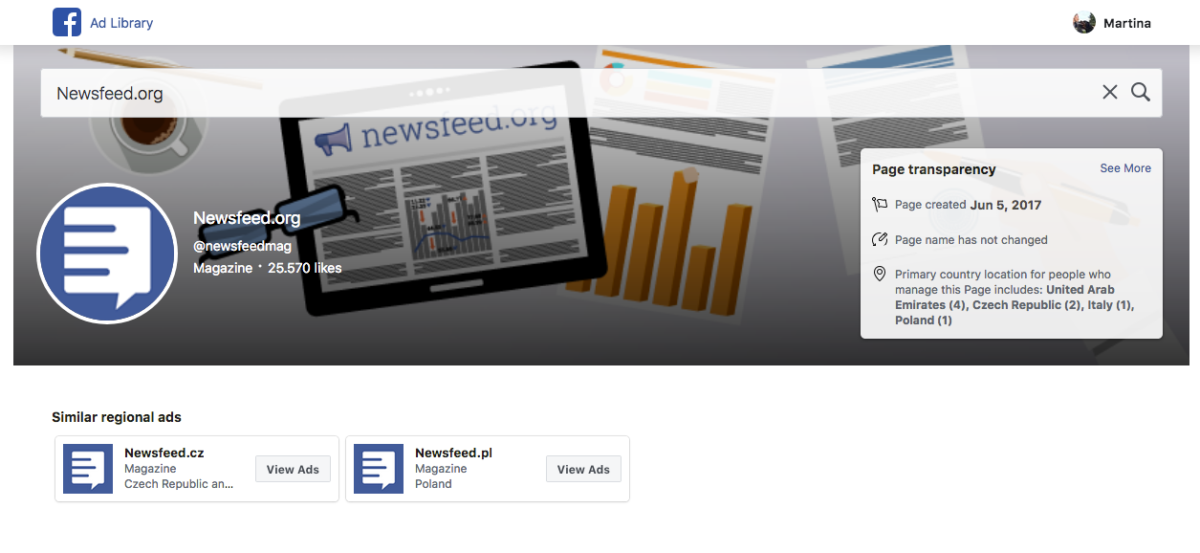 You can then view your Facebook page of choice to see its active and inactive ads and other regional affiliates of that business.
The page will show you transparency information (creation date, changes in page title and primary country of people managing it)  as well as advertising costs, in the case of political advertising.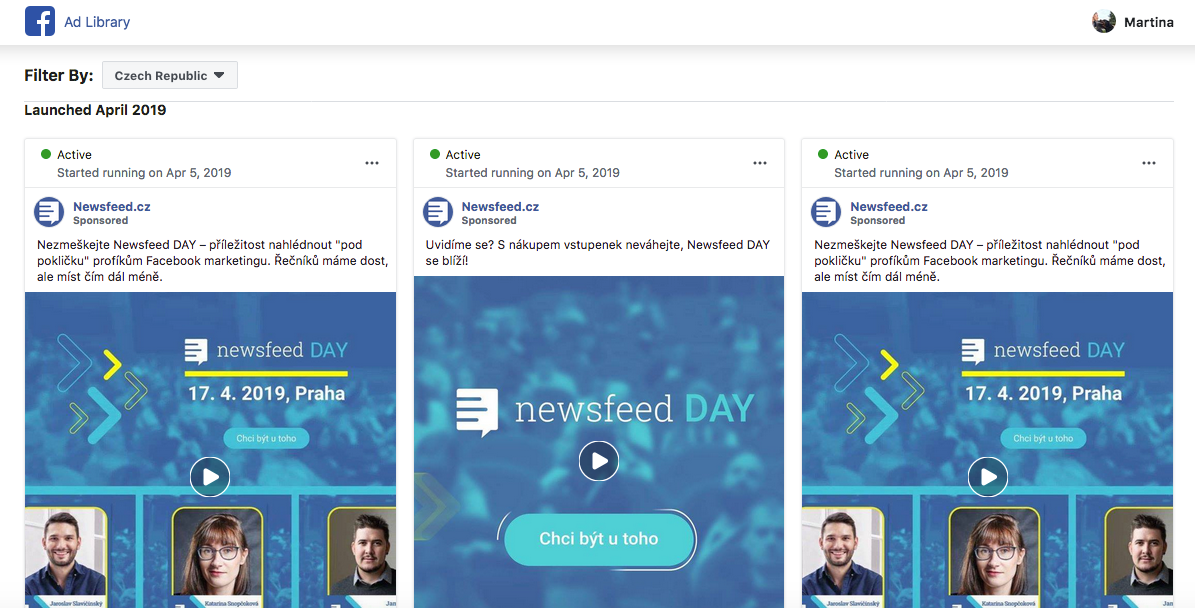 Displayed ads can be filtered:
– by country
– by whether the ad is active or inactive
– to view all or only political ads
In addition, you can click on the Ad Details to see the Details section of this page and view the full ad.
If the ad is inappropriate, you can click the three dots symbol … and report the ad to Facebook for review.
When you search excessively in the Ad Library, your access to the library may be temporarily blocked by Facebook.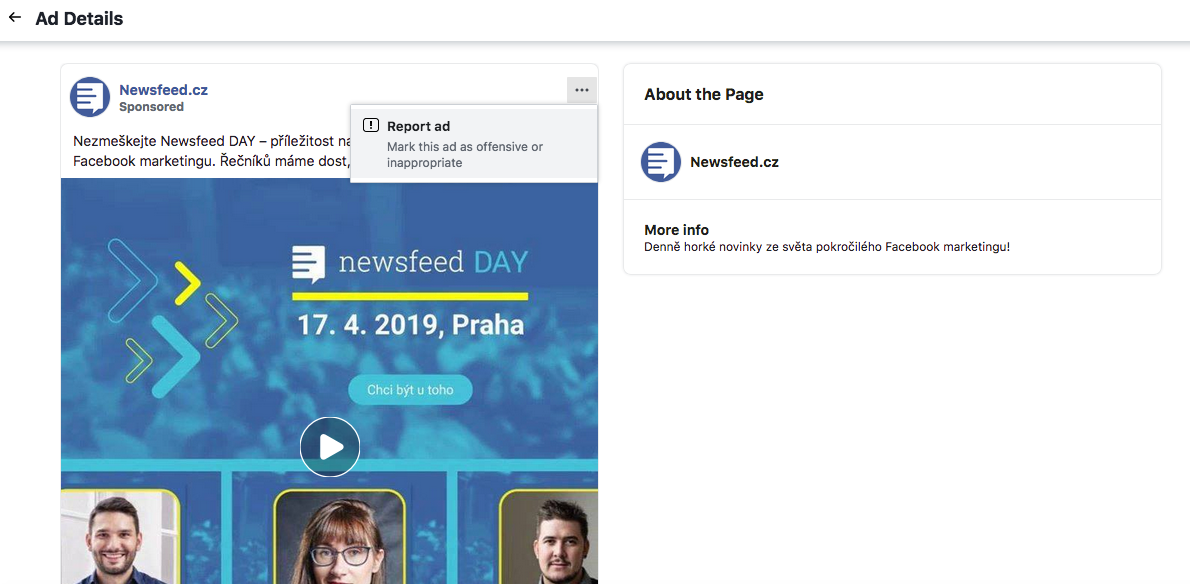 Another part of the library includes a category focused on user education. It is named Information about Facebook Ads and is divided into the following sections:
– How Facebook uses your information based on who your ad is displayed to.
– How you can influence which ads you are shown.
– Why is your ad showing on Facebook?
– How ads work.
– Frequently asked questions.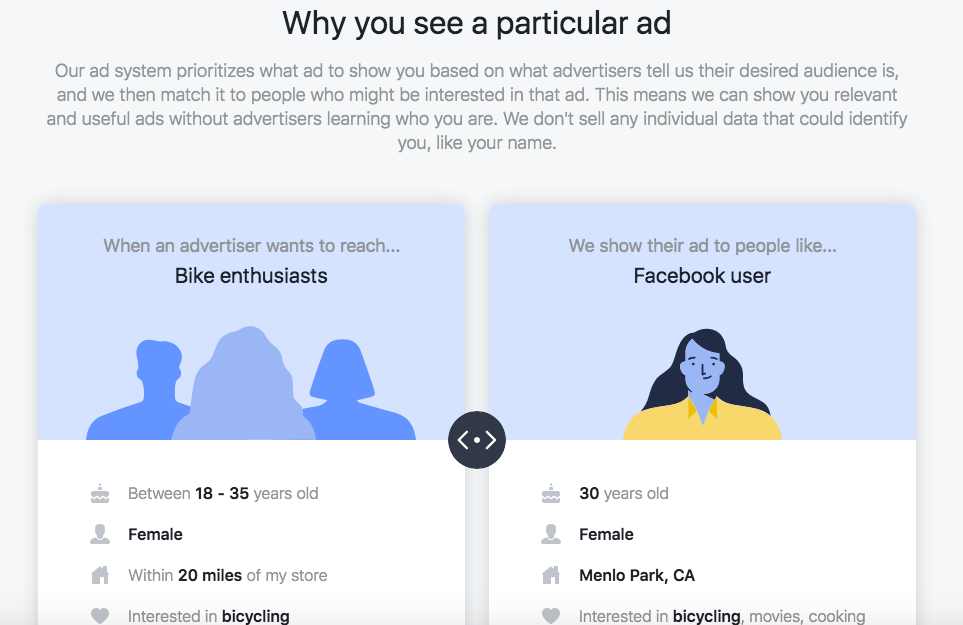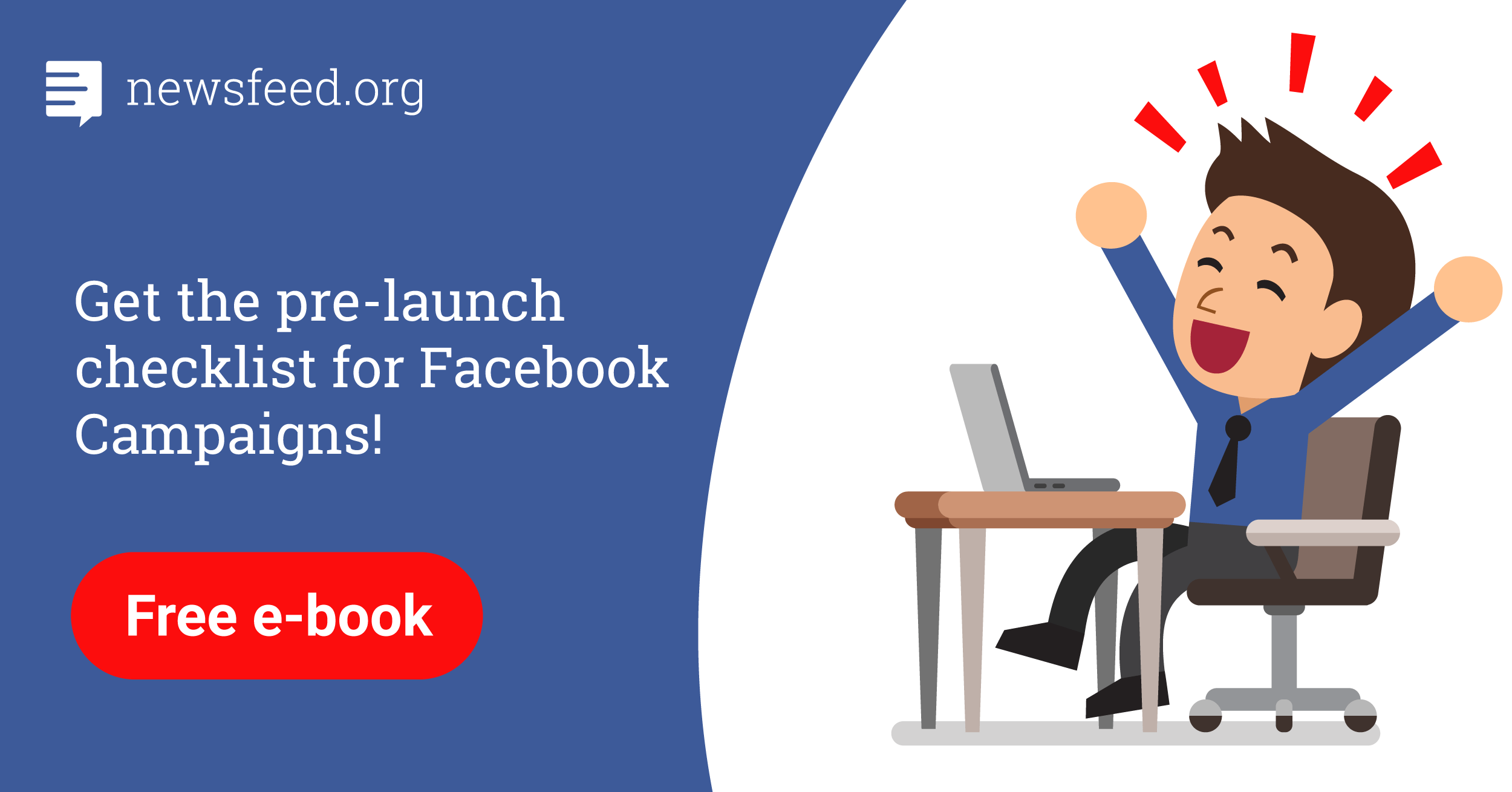 Comments