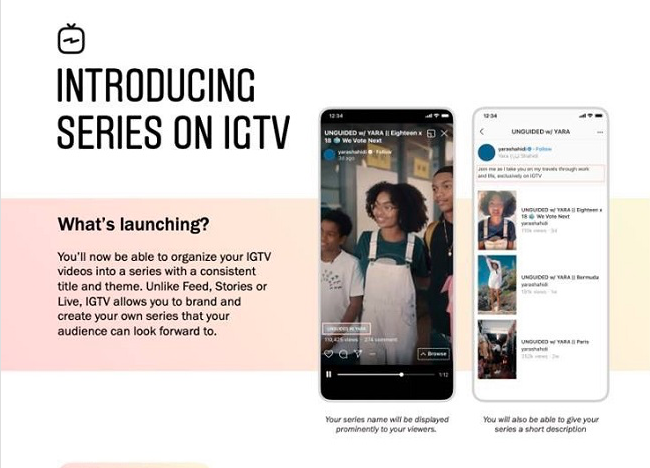 Instagram is adding new features to IGTV to make it easier for creators to create, share and categorize video series on the platform. In addition, it will be possible to send fans notice of the release of a new episode.
The process of creating a so-called Series is very simple. In the Instagram environment, click on the IGTV icon, the + symbol and select a video from your gallery. The next two steps of cropping and selecting the cover photo are done in the standard way you are used to with classic videos.

When you get to the options where you fill in the title and description of the video, the third item will display IGTV Series and the Add to Series option. IGTV will then prompt you to create a new series or add the video to an existing one. You can delete a video from the series if necessary.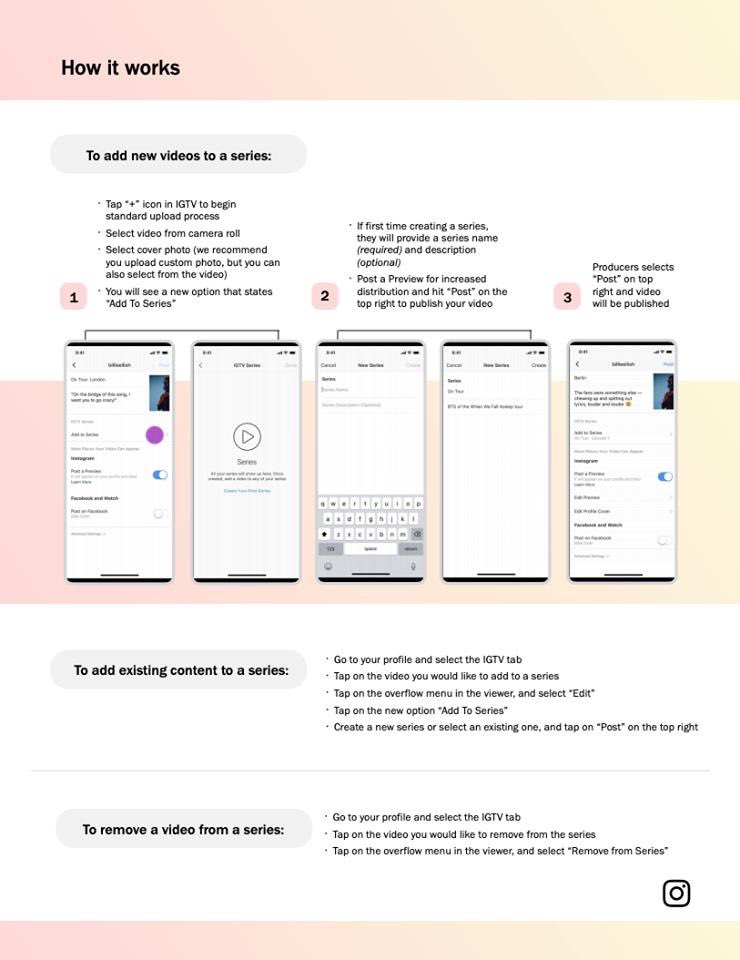 If you have more series, you can create special categories for them. This makes it easier for your user to navigate your video content when they visit your IGTV channel. They can also subscribe for each season and receive a new episode notification when a new episode is released.
What's new is that every video has a series name. At the moment, when the user finishes watching one episode, IGTV automatically offers them the next episode to watch.

The feature should be gradually available to all users, and Instagram has confirmed its implementation. If you don't know how to use IGTV, read How to IGTV and Tips for a Successful IGTV Channel.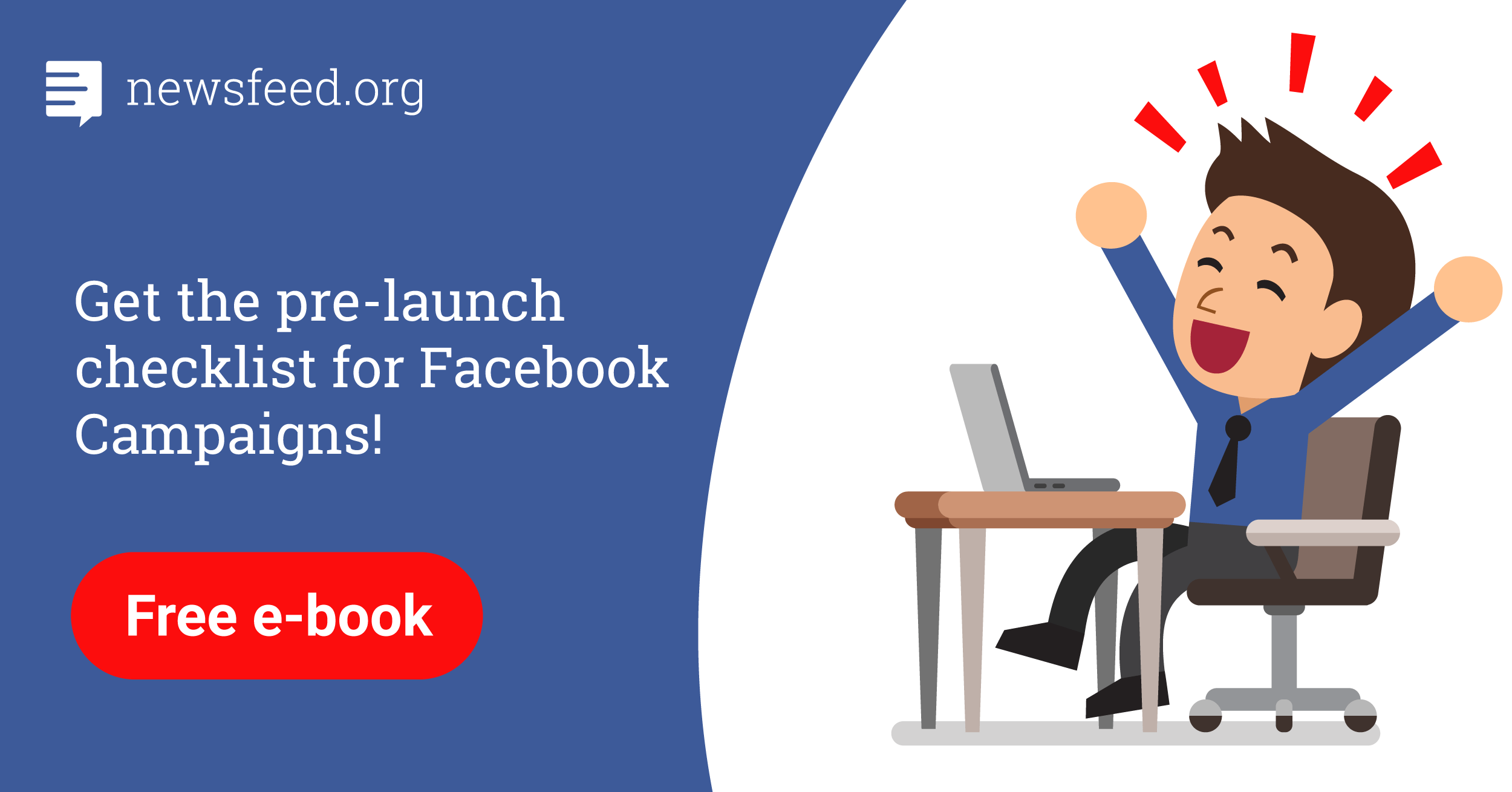 Comments