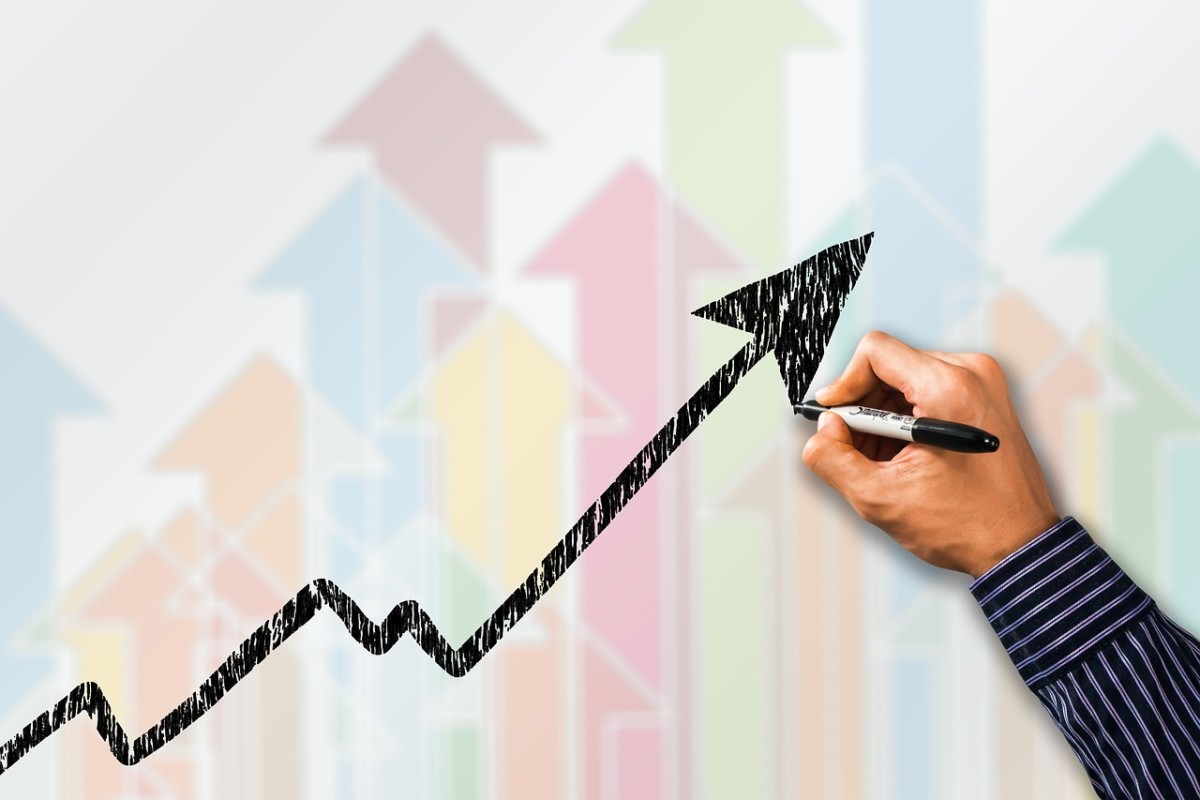 Facebook has published a report where it analyses six popular topics on Watch for March 2019. Popular topics spark more discussions, conversations, sharing and engagement. A trend overview can advise merchants on which direction they should focus their business's videos on.
 The report has shown that users are most interested in topics related to food, medicine, healthy lifestyles and the environment:
 1. Food
The first topic included in the survey is the traditional Mexican food aguachile. It's a type of street food in Mexico but has recently become very popular in the US. Facebook states that the segment that searched for the topic was between 35 and 49 years old. Cooking, gastronomy, traveling and learning about new cultures have been a big trend in recent years.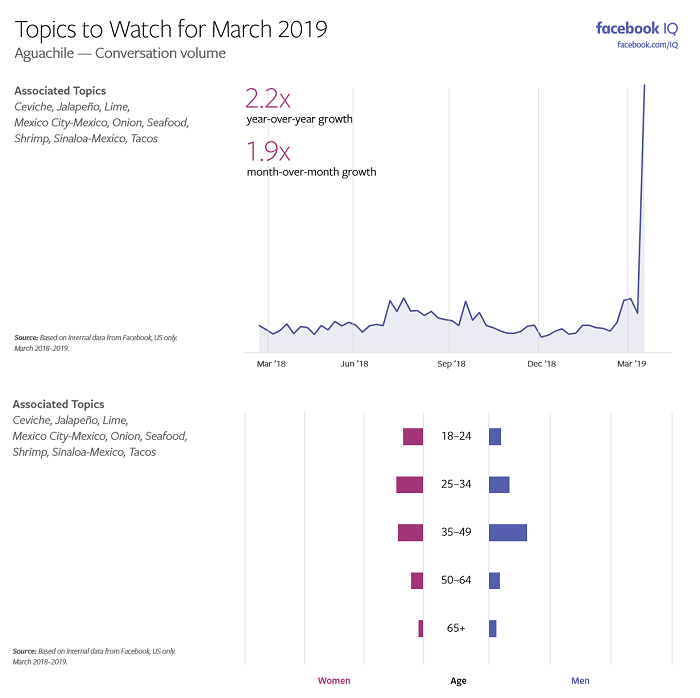 2. Health and lifestyle
The second very popular topic was Beta-glucan, a fiber that lowers cholesterol. It's found in both grains and vegetables and has great health benefits. Statistics show that older people from the age of 50 to 65+ were particularly interested in this issue. Health and lifestyle areas have been very popular for years.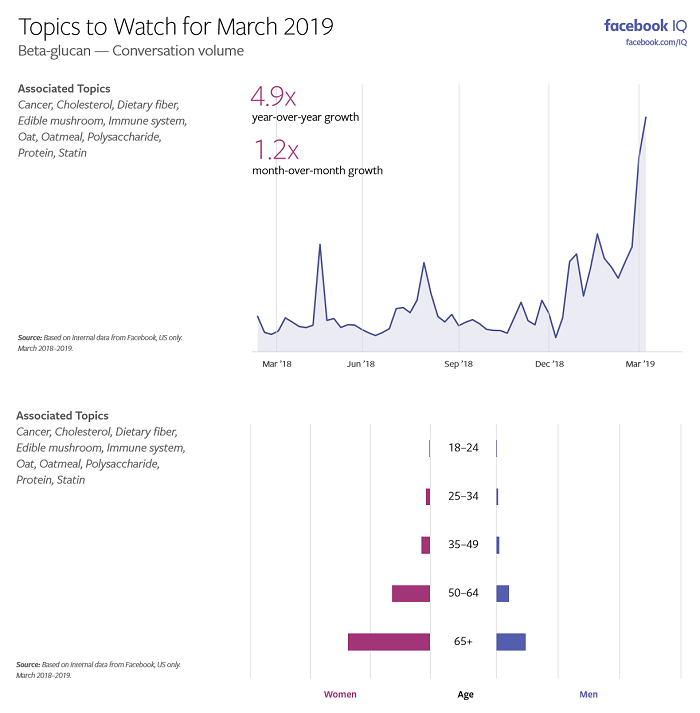 3. Environment
The third topic that Facebook mentioned in the report is the so-called Earth Analog. These are planets or moons that have similar conditions to our Earth. Recently, several such planets have been discovered. Increased interest in this issue may stem from the mysteriousness of the universe and the deteriorating environmental situation.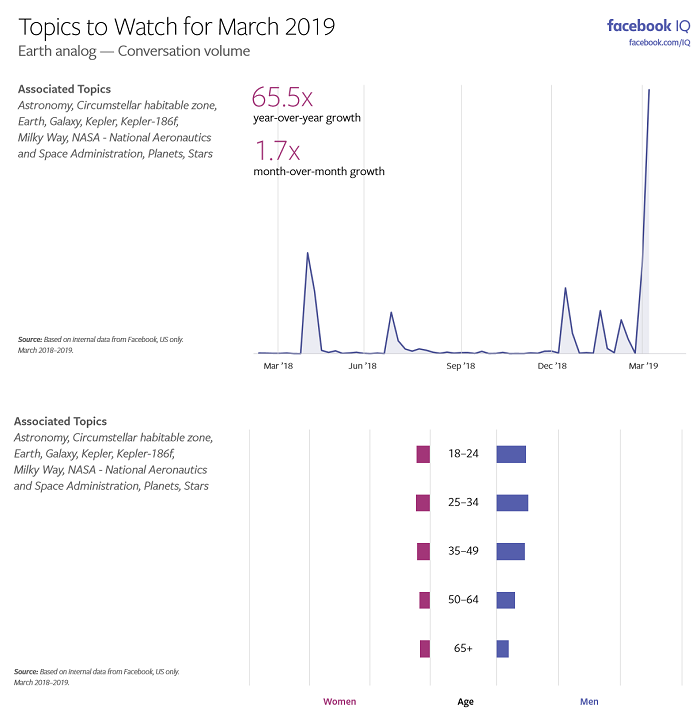 4. Medical research
Medicine, health and advances in medical research have always attracted attention, and so it is on the Watch platform. People are interested in treating their illnesses and improving their physical and mental conditions, and this is confirmed in the following graph.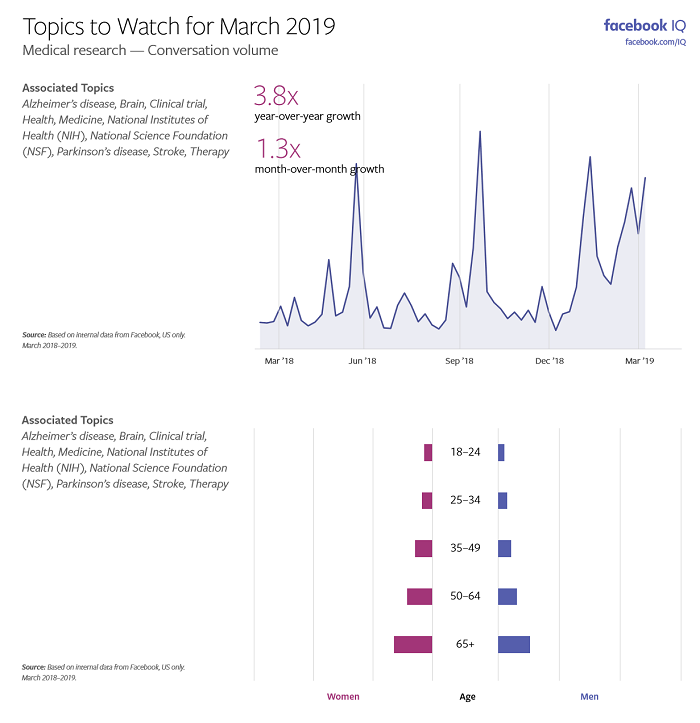 5. Propylparaben
Propylparaben is a chemical preservative that is used in pharmacy, food and cosmetics. It has prompted a large number of different views on its benefits and harmfulness. The popularity of this theme stems from the growing interest in natural cosmetics and healthy lifestyles.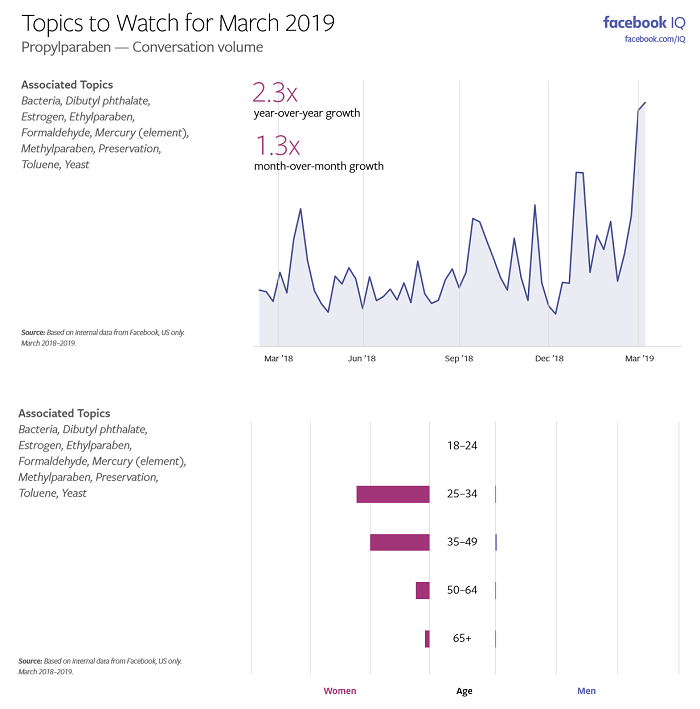 6. Urban exploration
Urban exploration—exploring cities and their empty buildings, factories or ruins—is popular across the world among all age categories. There are many communities in this area that share tips, maps and guides with each other.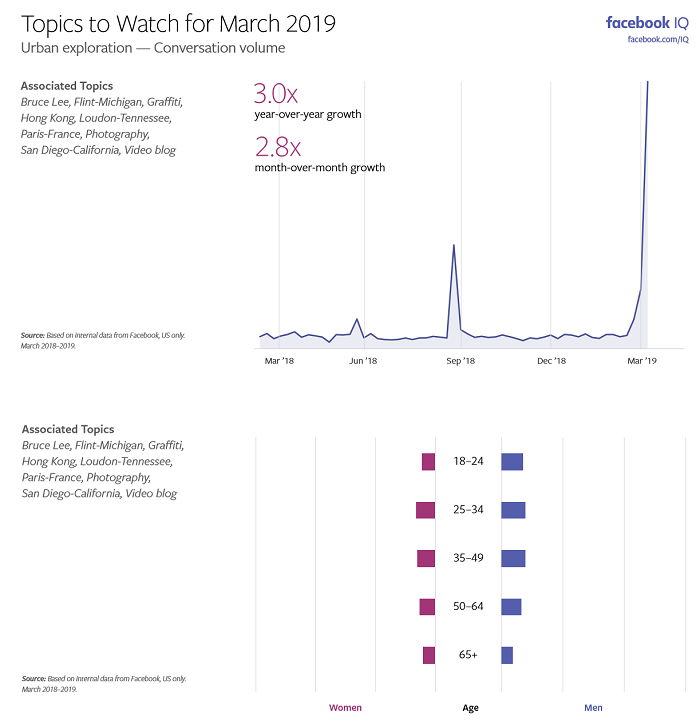 Insight into the trends on the Watch platform can inspire interesting marketing considerations, especially if these topics touch your business in some way.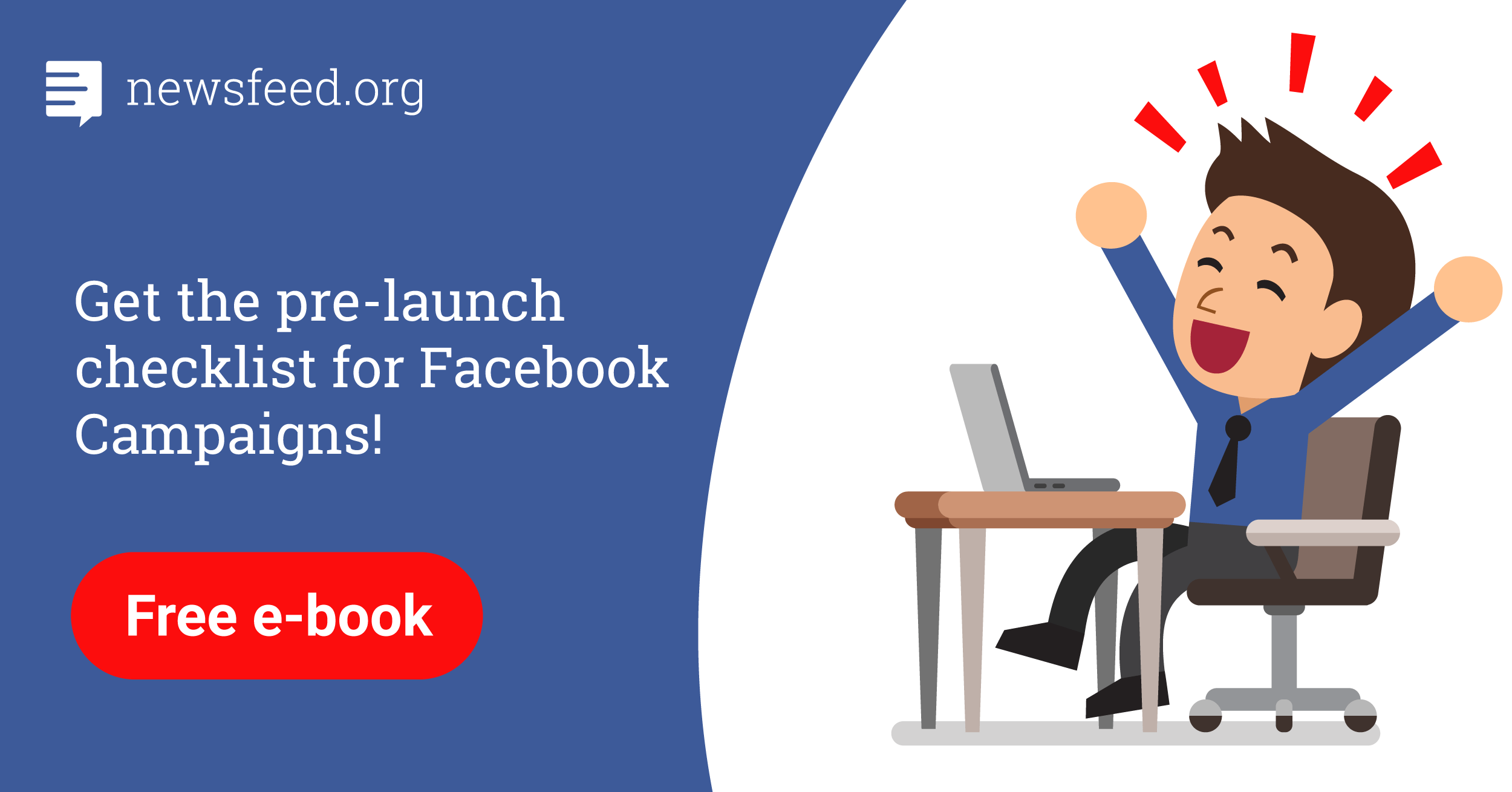 Comments