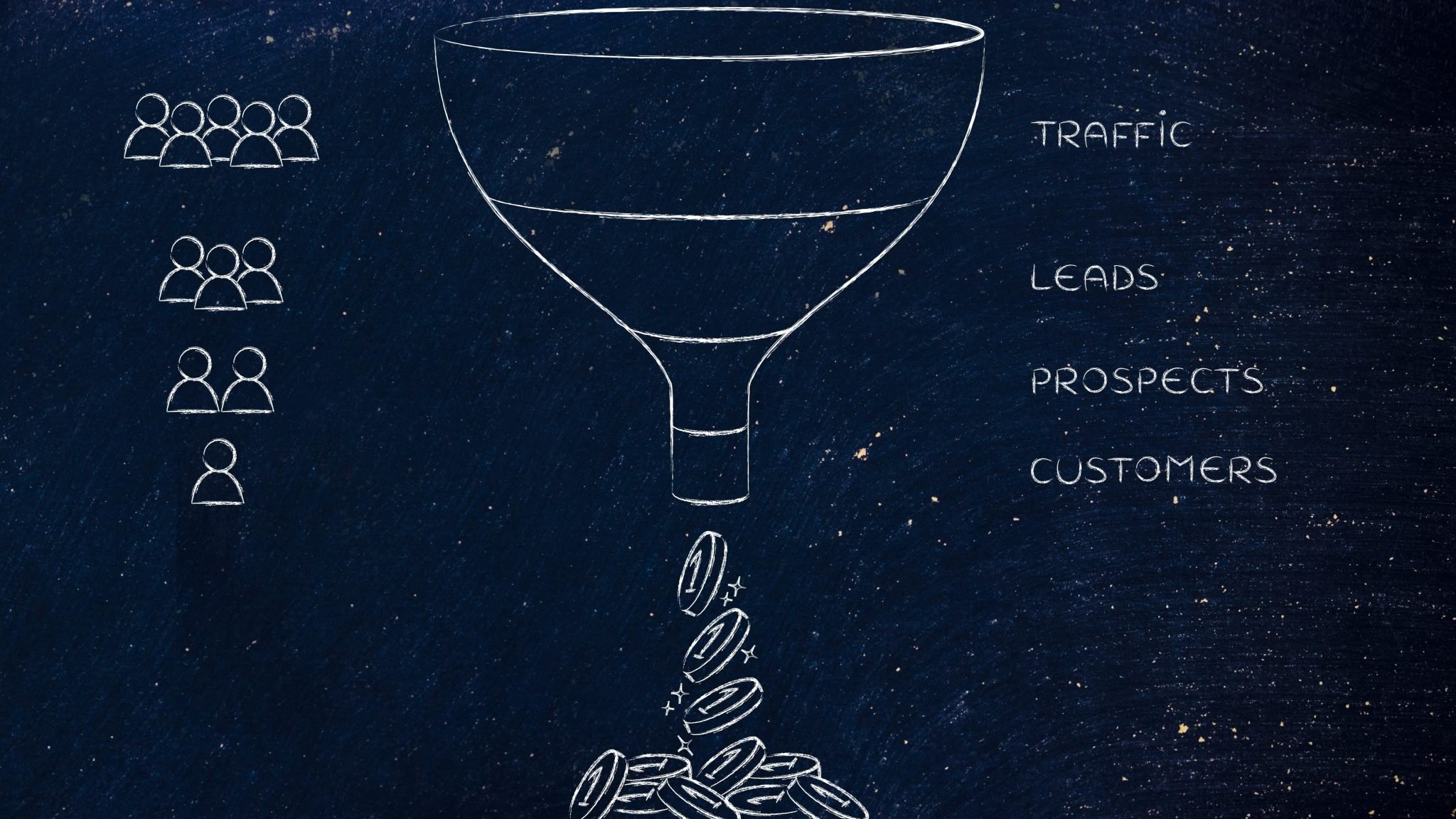 Facebook offers advertisers a vast array of ad formats to help communicate their message. Besides the photo, video, and carousel ad formats that allow you to be creative with the visual aspect of your message there are also ad formats for specific objectives, such as Lead ads that let collect leads easily on mobile.
What are lead ads and why you should use them
Lead ads are the best way for people to seamlessly sign up for information and for advertisers to run lead generation campaigns on Facebook and Instagram and collect information from potential customers. Lead ads can be used for newsletter sign-ups, sending out quotes or special offers.  The contact info provided can extent their use well beyond newsletter sign-ups, quotes and offers to creating Custom Audiences to remarket them in a later time as well as Lookalike Audiences that will allow you to reach people similar to those who filled in your form. The fact that Lead ads will appear natively on Facebook and Instagram enables you to focus on one less task; that of creating a form on your website.
What type of information can I collect?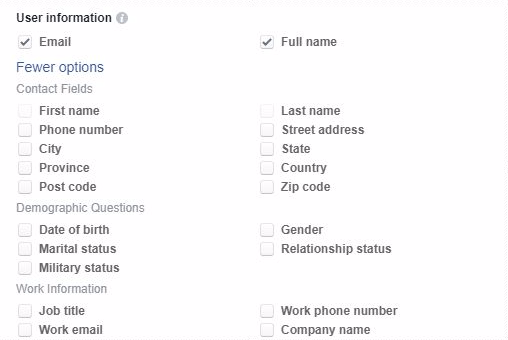 With Lead ads you can collect information such as name, phone, email etc. You can also customise your questions according to your needs in order to better identify in which stage of the funnel the users are and how close are in converting. For your custom questions you can choose from Short Answer, Multiple Choice, and Conditional.  You can check/uncheck the desired questions and if it's a custom question you can click on the Delete Question button that appears after adding one.
How do I get started?
Head over to Business Manager. You can find lead ads under the consideration objective. Proceed with the ad set creation the way you  normally would and then move on to the advert section.
Choose your identity, how your business will be represented (by its Facebook Page or an Instagram account).
Choose the format. You can choose from Carousel, Single Image, Single Video, and a Slideshow.
Choose the image, text, links and description you want to show up before the form.
Move on to the Lead form section and click on the New Form button, if it is your first time creating lead ads. If not, you can choose from your existing ones or duplicate one of the forms previously created.
Fill in the information for the Welcome Screen.
Move on to Questions screen and click on Show more options, if you need your potential customers to provide you with additional info, besides Email and Full Name.
Add link text and a link URL to your privacy policy.
Enter the website URL you want people to go to after they complete your form.
In the Settings tab, you can choose a form for your language and its sharing options – restricted to people who see the ad or make the form available to others as well.
During the process of the form creation you are able to preview how your form will actually look like. Use the arrows to navigate through all screens of the form and click on Finish when you are pleased with the outcome.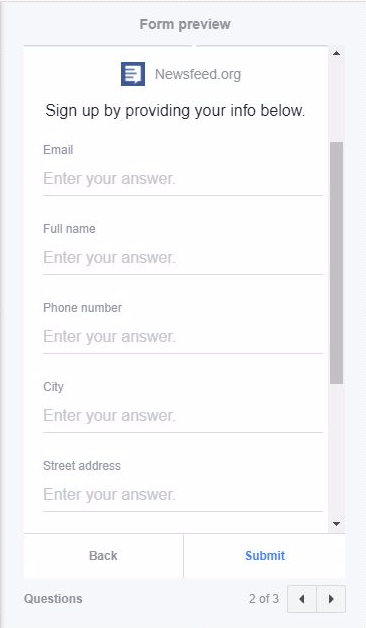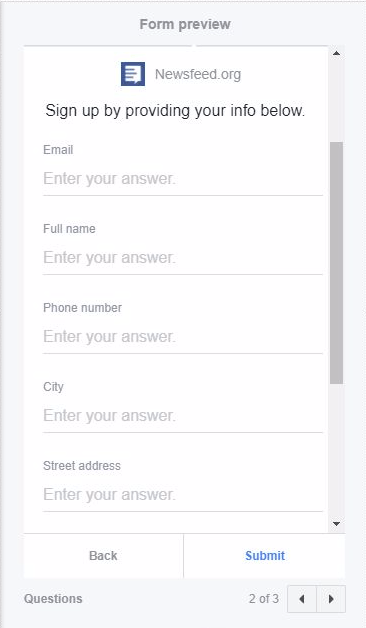 NEW: Facebook has introduced the business locator feature
In order to use this feature, you need to be owner of a Page with multiple locations. More information be sure to visit Facebook's Help Centre.
How does it work from the user's side?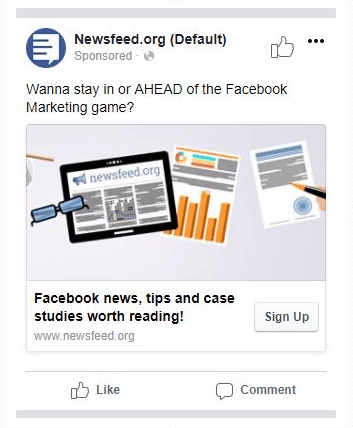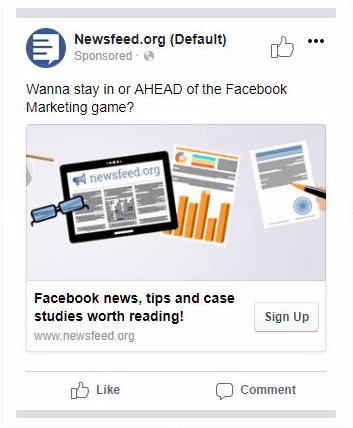 The user will see your ad and upon clicking on it they will see a form that is pre-filled with the information they've shared with Facebook such as Full Name, email address, where they leave, and also phone number, among others.
Making your ads stand out!
In order to increase people's chances to fill in your form, you should have the following in mind:
Keep it short. Be sure to ask key questions only.
Give them a reason why to fill in their information.
Incentivise your potential clients with offers and coupons.
How do I access my leads?
In order to access your leads, you need to go to the Publishing Tools section of your Facebook Page.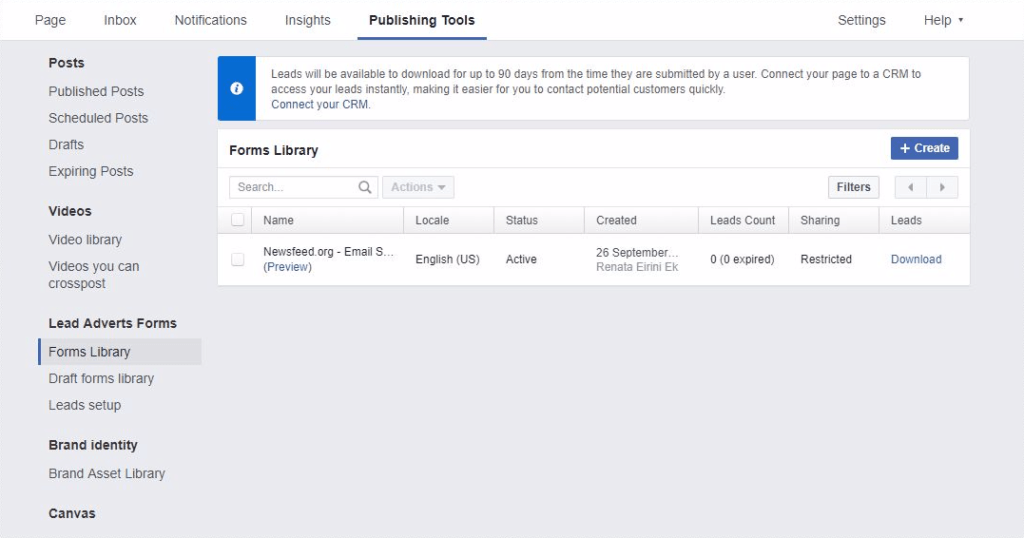 Choose Forms Library from the left-side menu, find the form whose contents you want to download and click Download.  You can also choose to create new forms here, without having to go through the whole ad creation process or resume the form editing process of a form you saved as a draft in Draft forms library.
Instead of constantly downloading the leads you can connect your CRM and receive leads instantly. Want to know how to do that? Read this article for step-by-step instructions on how to integrate Lead Ads with your CRM.

Comments