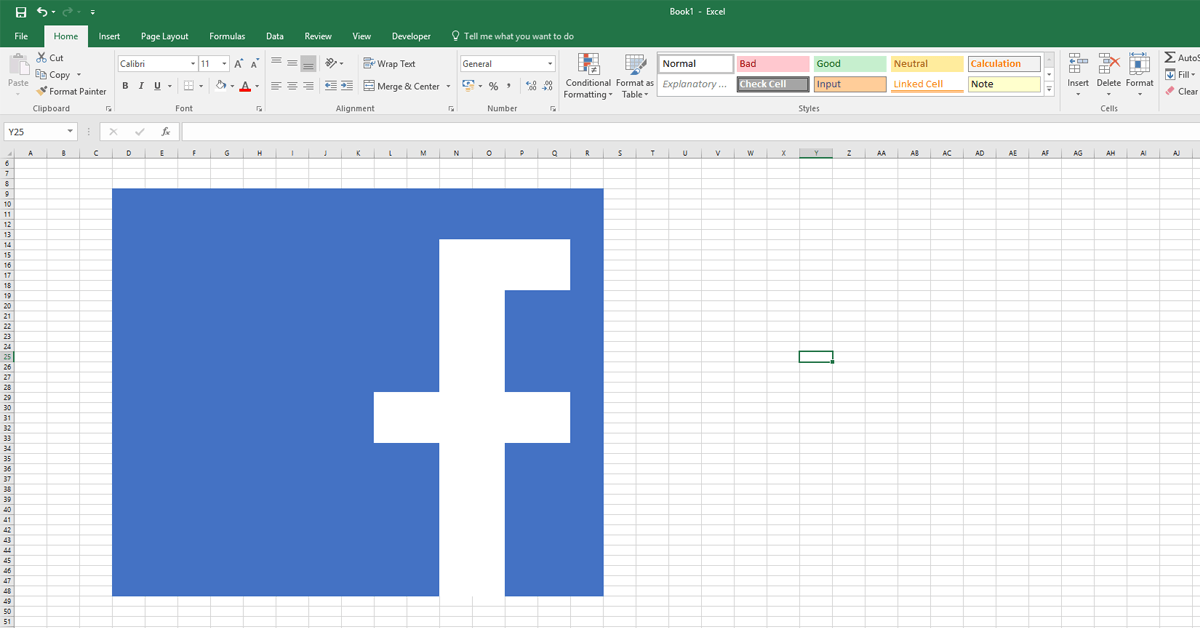 You can now analyze Facebook campaign results easier with Ads Manager for Excel.
If you want to look busy in the office, open a big and complicated table in Excel. The good news is that when you get tired of pretending to work and really want to dive into the work, you do not even have to switch the window. The always-updated statistics of your Facebook campaigns are available in Excel, only in a few clicks.
This is a new extension of Ads Manager for Excel. If you are accustomed to using Excel for campaign reporting purposes and data analysis, you will surely appreciate this tool. This extension will help you:
Download statistics of your Facebook campaign straight to the Excel workbook,
Create reports from one account or across multiple advertising accounts,
Use the same filters you know from Ad Manager to define the form of a report,
Define the report structure in order to be used as templates for future use.
You can have fresh Facebook data right in the document, every fifteen minutes.
How can it help me?
At first glance, it is clear that a set of these features will help you save time mainly on often-repeating tasks. Periodic update reports for your manager or client will no longer steal your time, which you can now invest in more meaningful activities.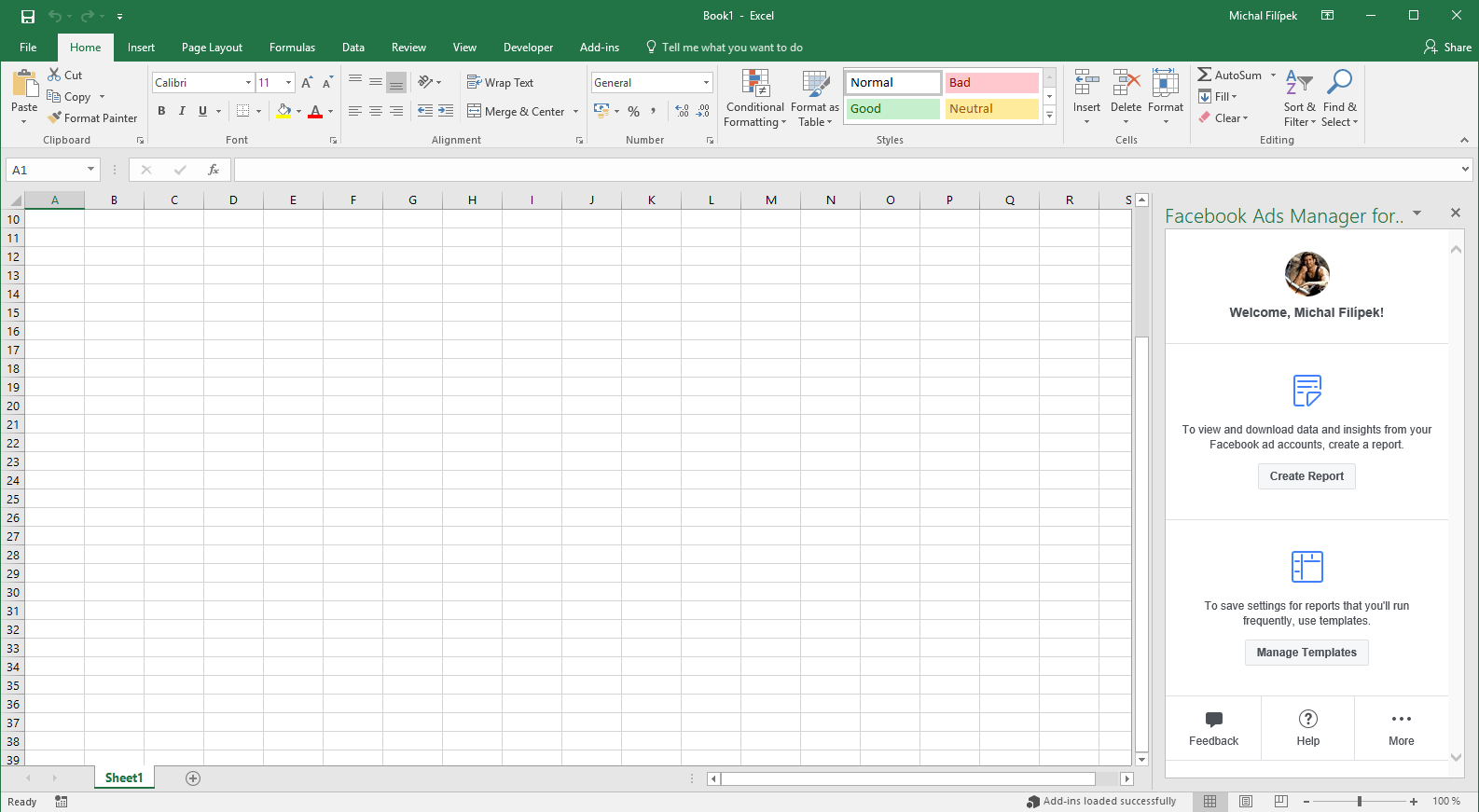 How do I get the Ads Manager in my Excel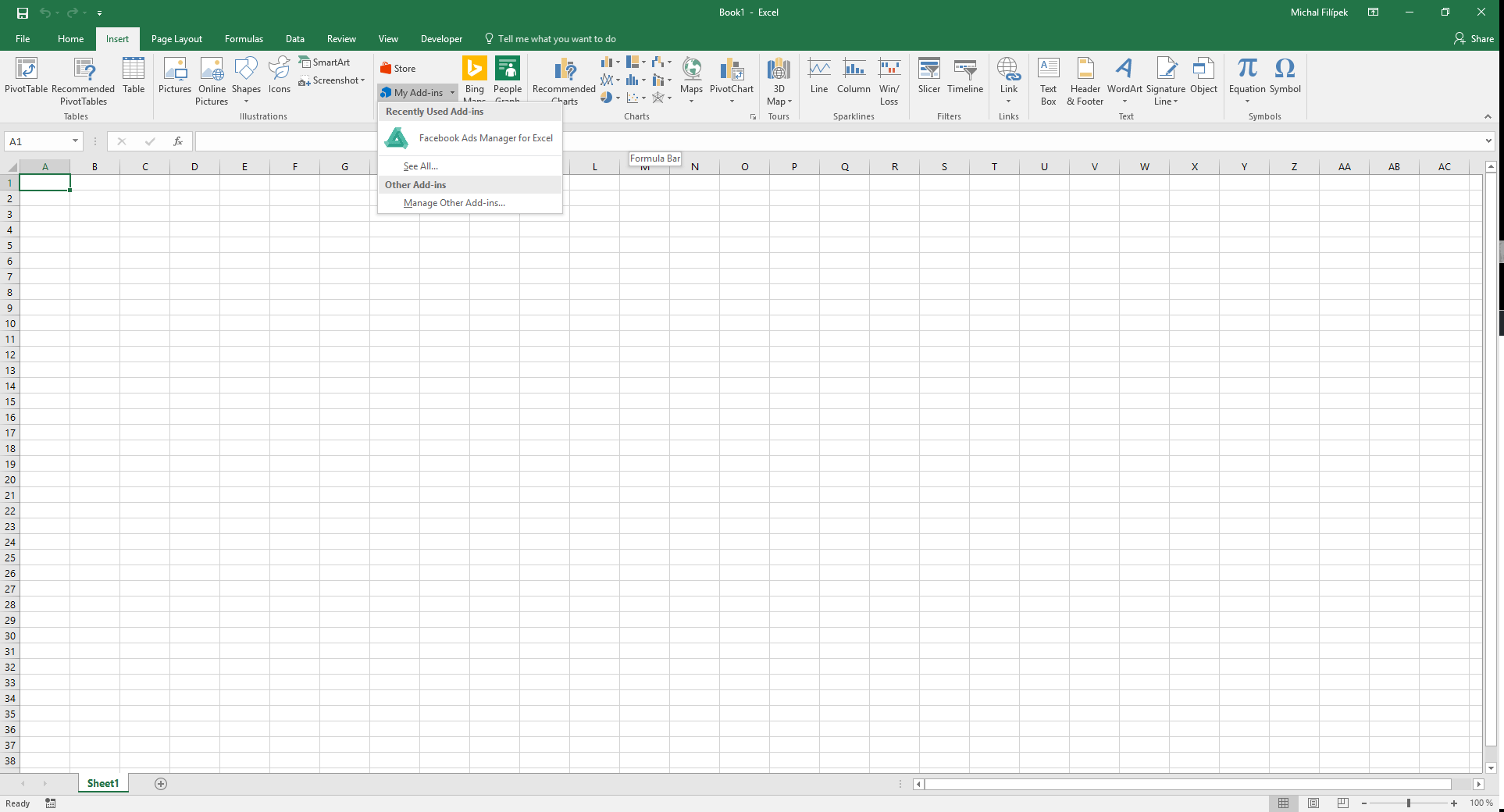 Adverts Manager for Excel is easy to get. Be sure that you have the 2016 version of Microsoft Office suite as it is not available for previous versions. Launch Microsoft Excel in your computer, head over the Insert Tab and click on "Store" option which is available within the "Add-ins" group. Once installed, Ads Manager will be available under the "My Apps" option in the "Insert tab".  In the case that you don't have the latest version, you can also utilize the online version of Microsoft Excel, for which you will need an Outlook account.

More information about the add-on you will find on Facebook's tutorial page.

Comments