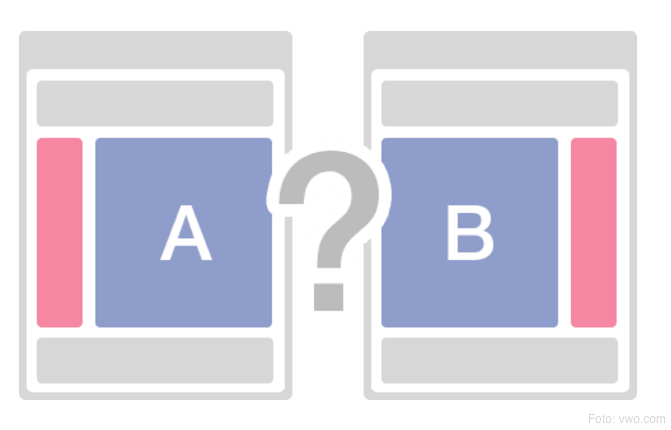 Split testing is a tool that helps you find out which aspects of your ads affect your campaign's success. It is similar to A / B testing and it has been available to all Facebook advertisers for some time now.
Split testing allows you to create multiple sets of ads and compare them against each other. For example, you can easily test how one ad behaves with two different audiences (men vs.women, english speaking vs. non english speaking etc.),or  you can also compare two different delivery optimizations to see which one is more effective when it comes to conversions.
It is always up to you to choose which variables you will be testing. However, it is always necessary to test only one variable during a split test. Following variables can be tested:
Target audiences
Delivery optimization (clicks, conversions, conversion with different conversion windows)
Placements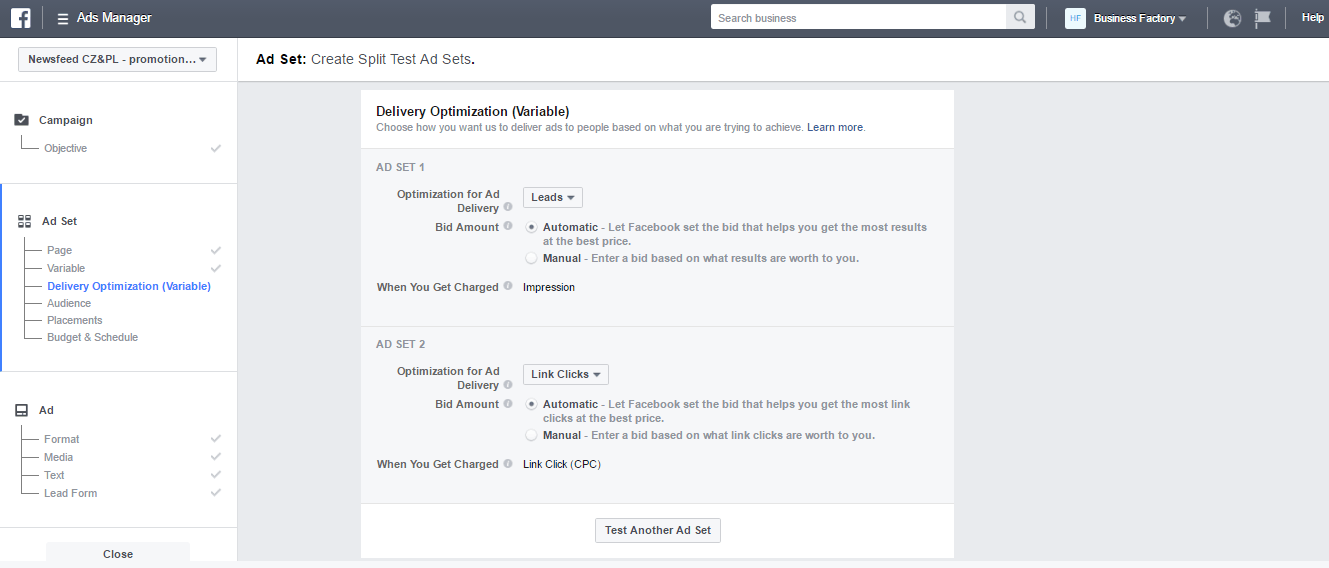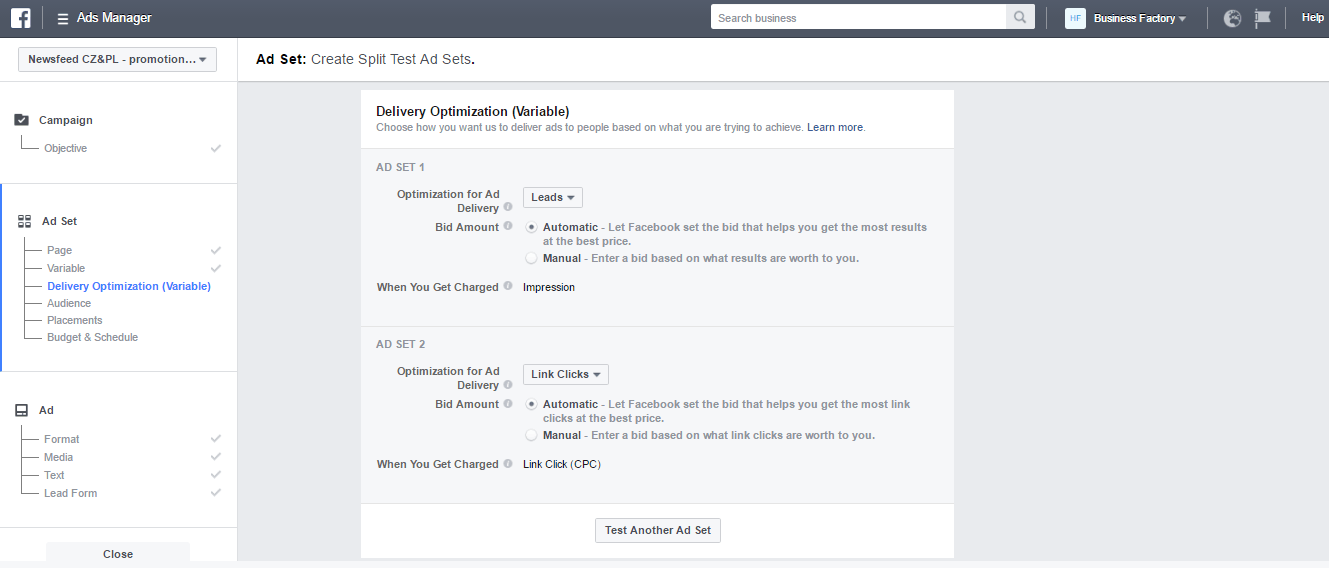 By utilizing Facebook's split-testing feature Facebook separates the audience randomly while at the same time ensuring that there won't be any audience overlap.
At the moment, split testing is currently available for the following advertising objectives:
Website Conversions
Mobile App Installs
Lead Generation
The split testing feature is available on both Ads Manager and the Power Editor, with the latter one giving you the possibility to test more than one variable at a time. In order to utilize this you must have a Business Manager account. Regarding the budget that you should allocate for testing purposes, Facebook suggests having a budget that will produce enough results to confidently determine a winning strategy. Facebook will also provide a suggested budget, but there is no minimum budget requirement for Split Testing.
For more information on the objectives and variables Facebook will be adding over the course of the next months you can visit Facebook Help.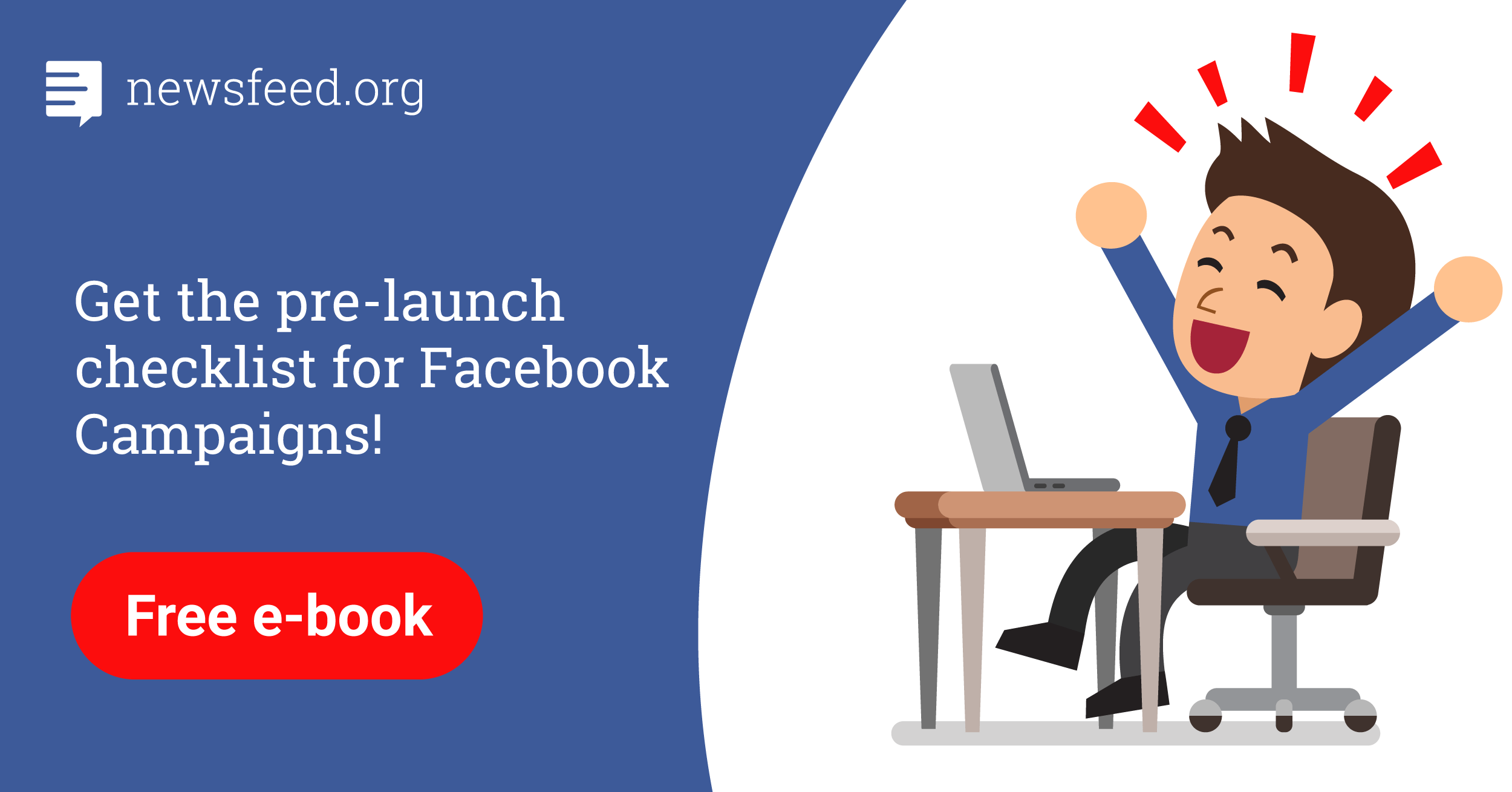 Comments