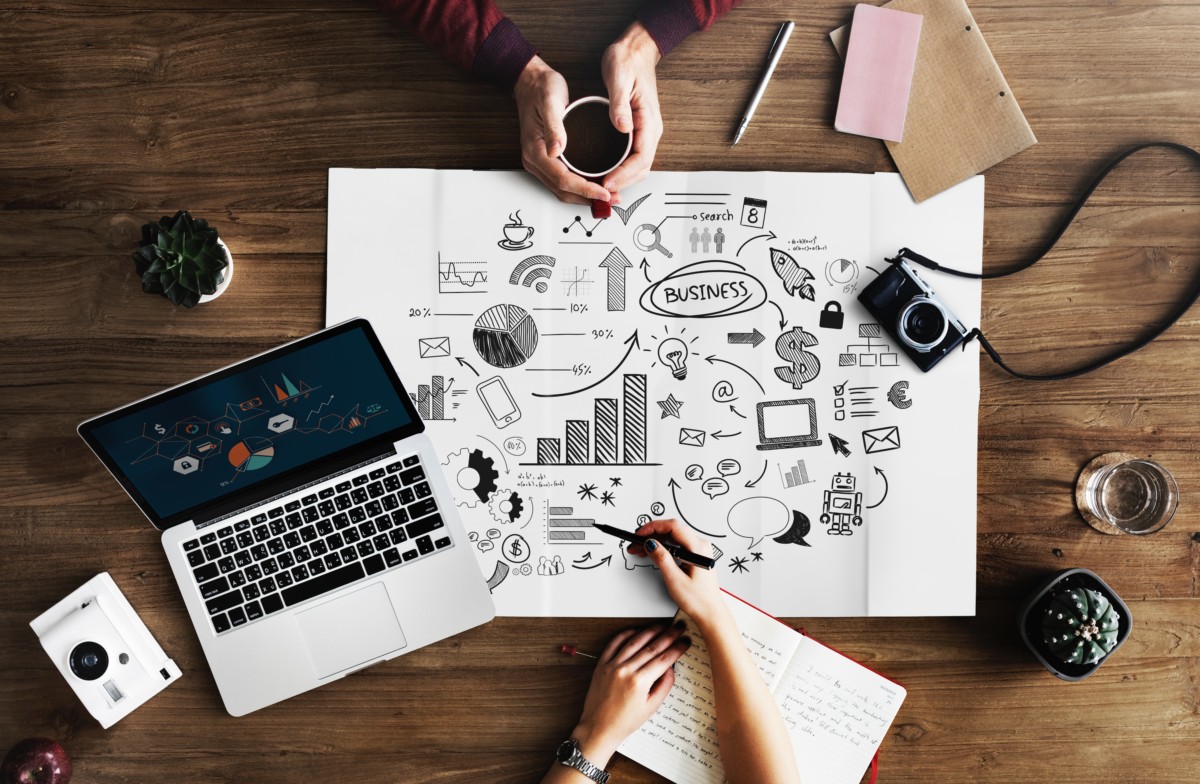 With over 40 million businesses actively using Messenger, Facebook has focused on new tools to help merchants achieve better results and create an environment where users can communicate with them more easily. Facebook introduced some of the new features at the F8 conference in May and is now starting to roll them out.
Generating potential customers
The first innovation that Facebook is introducing globally is Lead Generation in Messenger. Advertisers can now create ads that, when a user clicks on them, will redirect the user to Messenger to connect with the merchant. Users will be able to respond to automated merchant messages with predefined options or custom text. This solution can be connected to a CRM system, which allows companies to work further with information from potential customers and connect with them through another preferred channel.
If the user does not provide all the necessary information, the system will automatically send a reminder.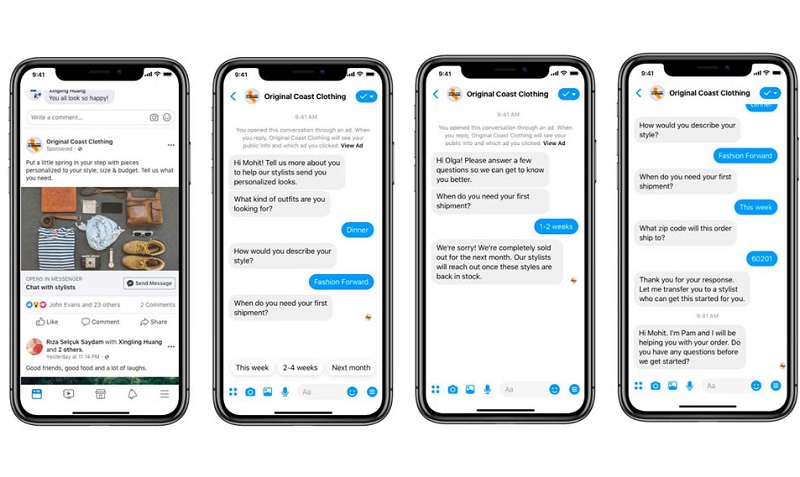 Booking appointments
Starting late this year, it will be possible to link Messenger to your existing booking software or calendar. This will allow users to book a date for their visit through your Messenger conversation. They can then add the appointment to their calendar.

If interested, you can apply for the beta.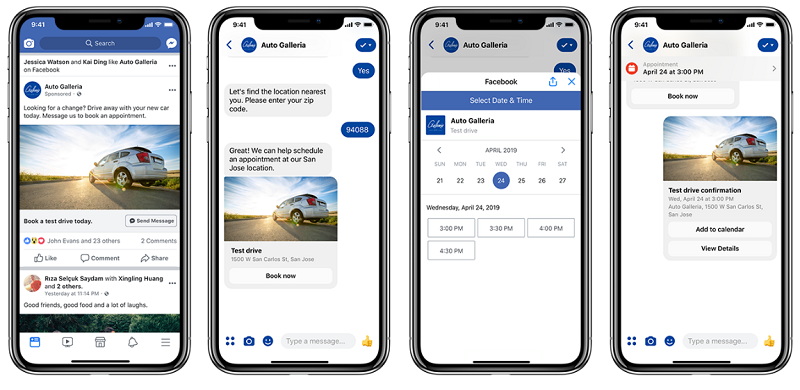 Changes in messaging
End of the 24 + 1 rule – Companies and developers that use Send API and standard messages have 24 hours to respond to a user's message in Messenger. The + 1 rule allowed them to send one more commercial message after the 24-hour window. But this will no longer be possible from January 15, 2020. Businesses will only have 24 hours to respond to the user, and these messages may still include business communications. After this time, you will only be able to send paid messages to users. By doing so, Facebook wants to achieve faster responses from companies.
Sponsored messages will be the only way for businesses to send business messages outside the standard messaging window.
Reduction of message tags – Messenger tags allow businesses to send personalized messages to users outside the 24-hour window to update information or send reminders. There are currently 17 different labels, but their number will decrease to 4. If you use Messenger tags, click here to learn more.
Subscription Messaging Beta – Subscriber Messaging allows businesses to contact users outside of the 24-hour window. Facebook will restrict access to the beta version of Subscription Messaging to trusted news organizations. Some companies used the program to send messages in a way that violated its policies.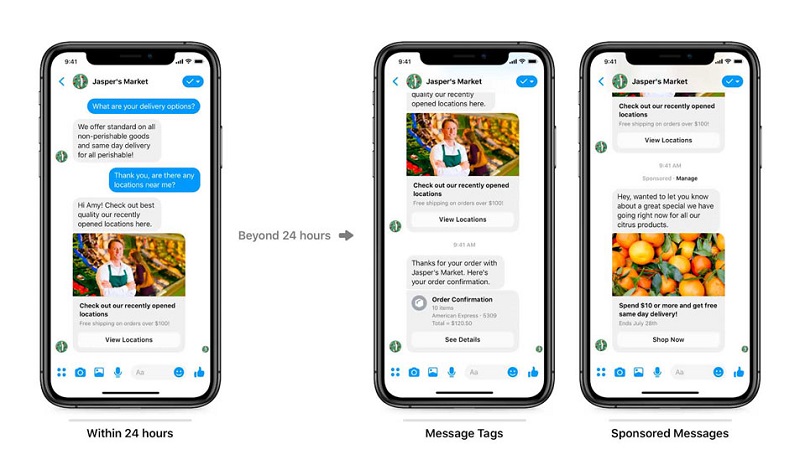 The changes should be effective as of January 15, 2020.
Discover tab
Facebook will gradually remove the Discover card from Messenger, which was introduced in 2017. The purpose of the card was to introduce companies that might interest users. Facebook has decided to focus on other ways (see above) to connect businesses and users through Messenger.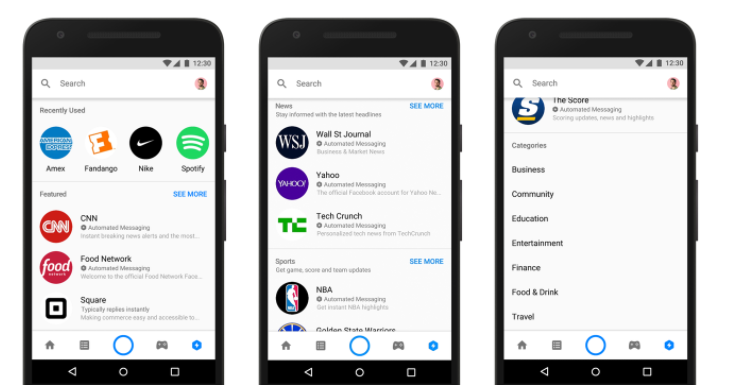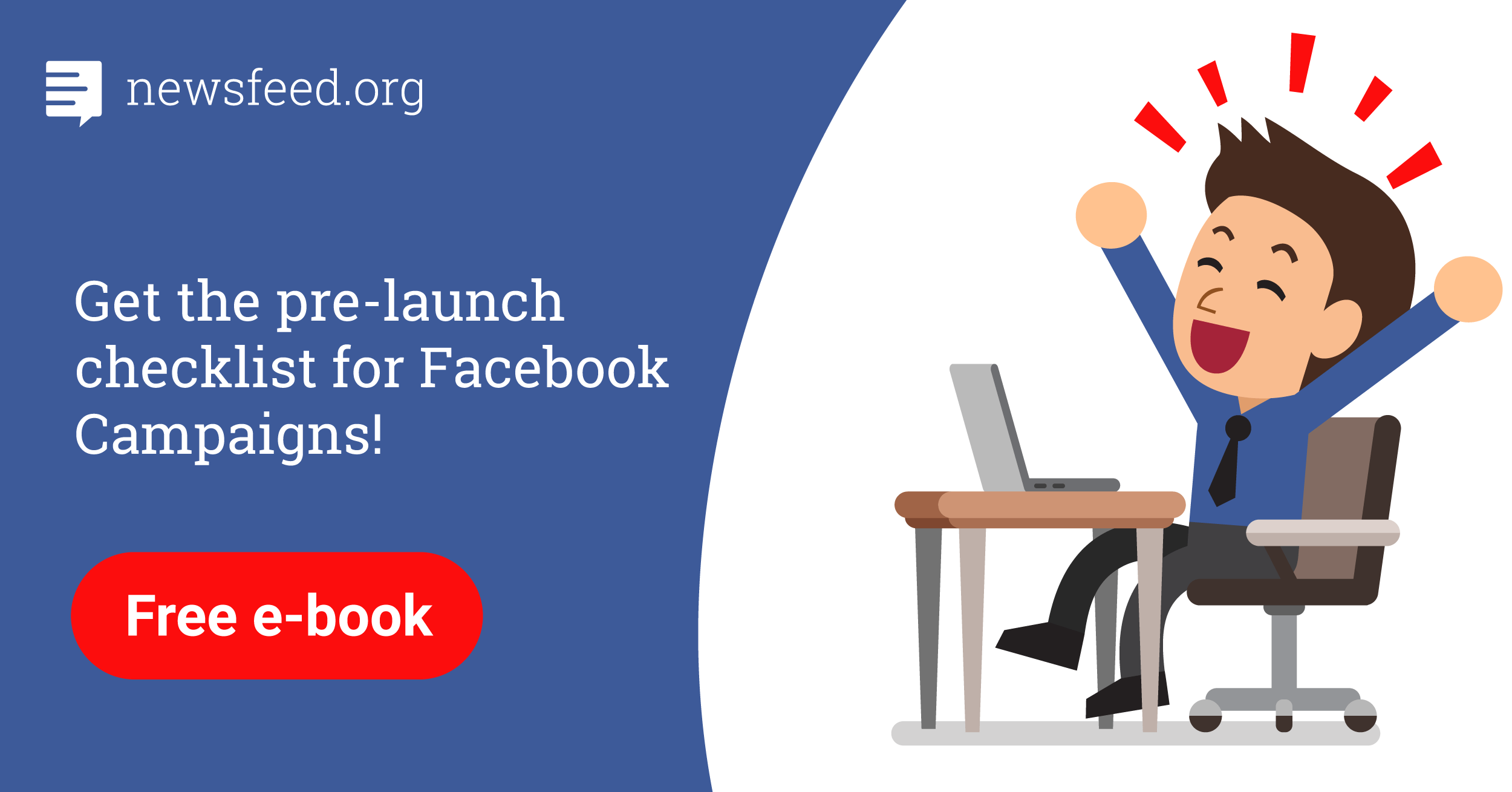 Comments