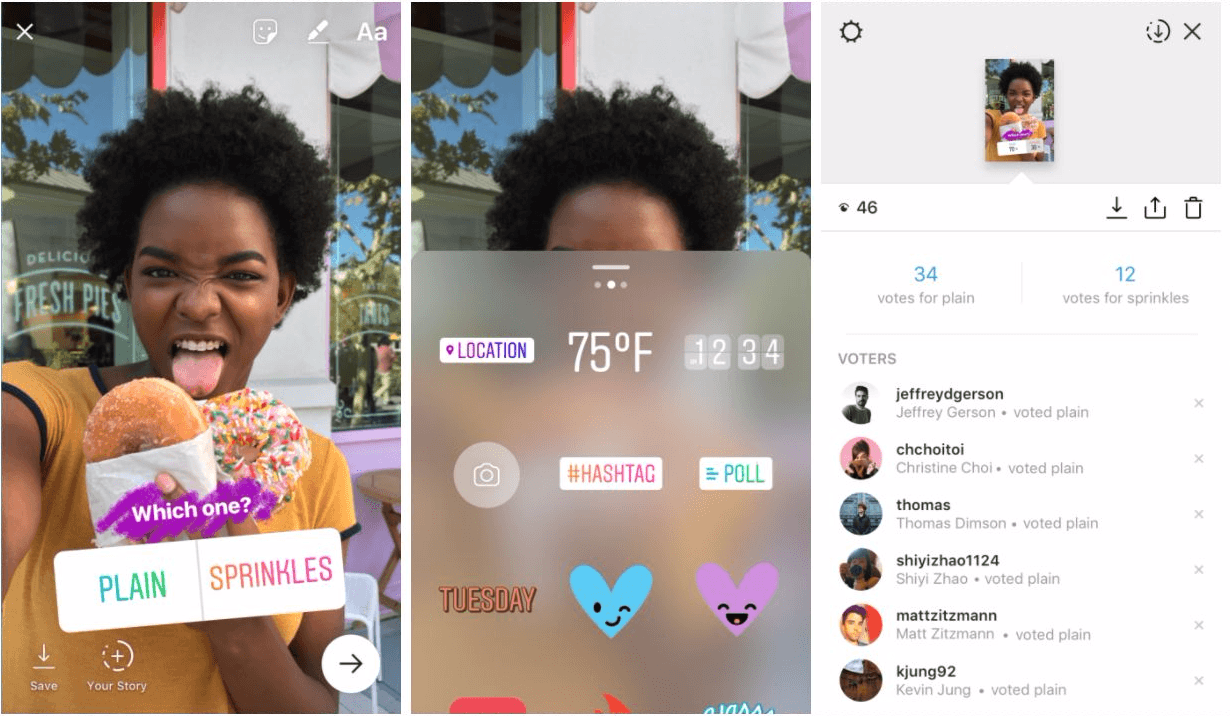 The newest app update introduces an interactive poll sticker available only in Instagram Stories. 
It looks that Facebook wants to make Instagram Stories more engaging and that's why they have introduced poll stickers, in order to add a layer of interactivity between the poster and the viewer.
Adding a poll sticker is similar to adding any sticker to your photo or video story. You just drag and drop it anywhere you like. Upon doing so, you will automatically be presented with the possibility to customise your 2 choices.
People viewing your stories will be able to choose one of the offered choices and will then be shown up-to-date results. The Instagram story – poster will be able to see a complete list of voters as well as what they chose as opposed to poll-viewers.
Regarding the polling feature, there is a a character limitation of 26 characters per poll option, you can have one poll per story and once you have voted, you cannot alter your response!
How can brands and marketers utilise this feature?
This is a great way to get feedback from your followers for various matters such as features you'd want to include in your product or even engage with them in a playful manner.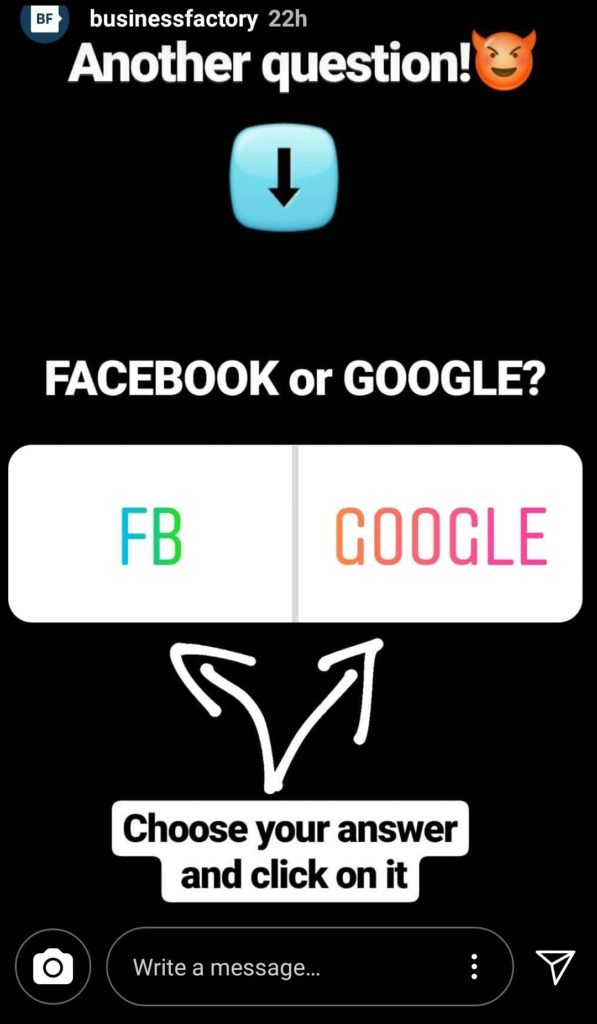 This is only the beginning and we can expect that in the coming weeks or months, the poll feature will be enriched to include multiple choice responses too or it can be incorporated in ads. Marketers can use this feedback to better refine their creatives and narratives around their products and services. It will also be interesting to see if advertisers will be given the possibility to create a custom audience based on people who interacted with polls and retarget it somehow.
Are you using Instagram stories polls? How do you incorporate them in your strategy?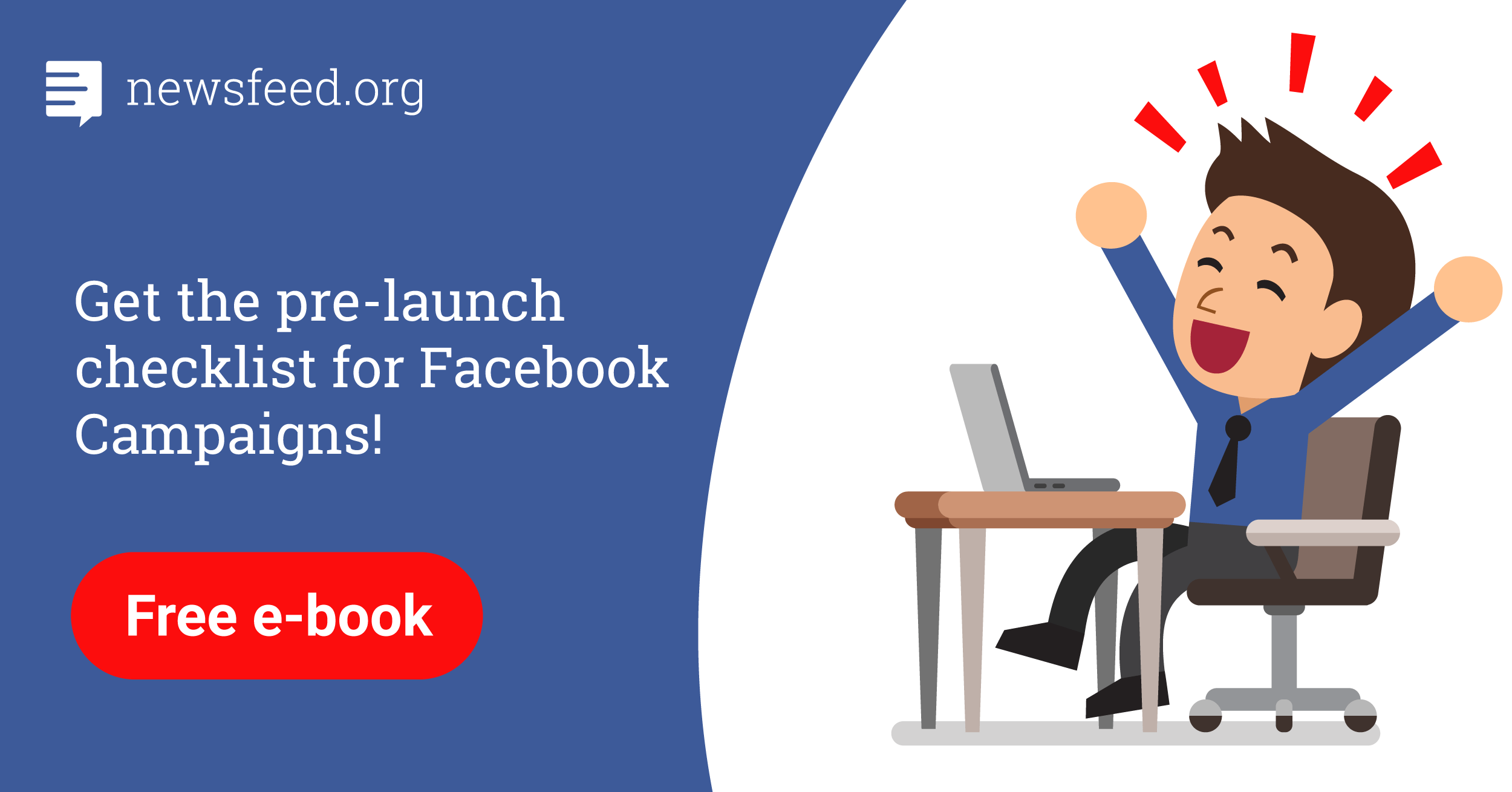 Comments