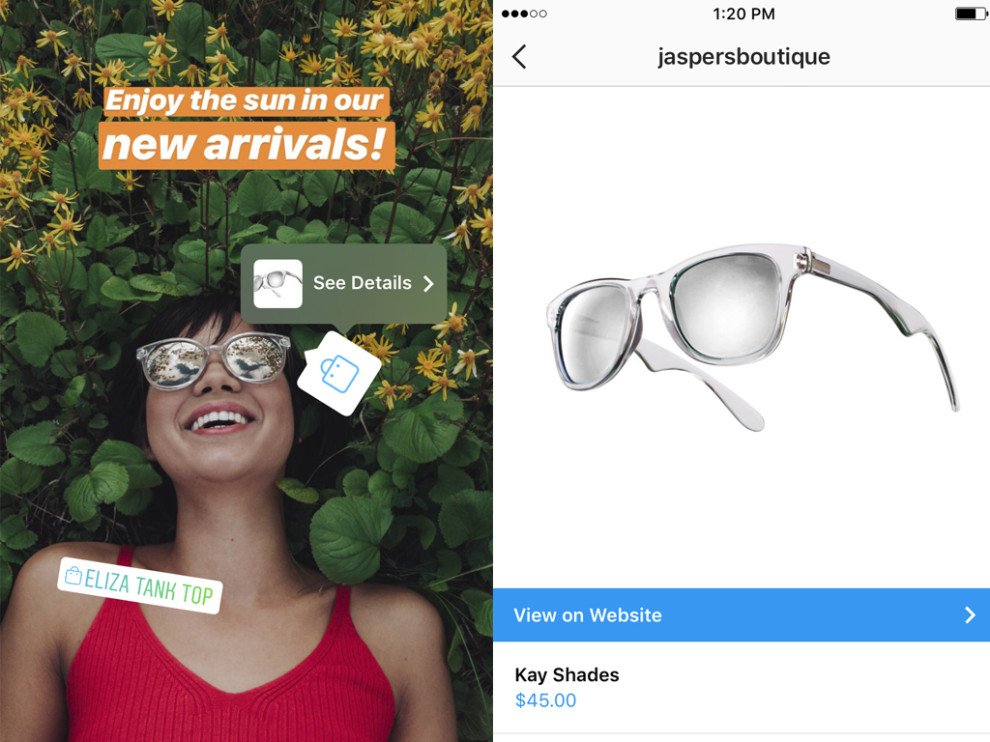 Instagram has added several new features to favorite Stories. There are now shopping tags which allows your products to be marked for sale. It now offers a new way to  to share stories with @mention and it's testing new video tags to make your Stories even more creative.
Shopping tags in Stories
Instagram is providing an additional feature for companies and has added shopping tags to Stories for selected brands. If you see a small shopping bag symbol in Stories and click on it, you will be referred to the page where you can buy the item.
This is a small update, but it is also a useful sales tool for companies. Instagram is popular with users who search for products they love. Statistics show that users often follow the Stories of their favorite businesses to stay informed about products that are of some interest to them.
In March of this year, Instagram also introduced a new feature to add shopping tags to regular posts.
The feature is available only to a limited number of accounts. Enhanced implementation will be introduced over time.
Sharing of @mentioned stories
Instagram now allows you to instantly re-share Stories you've been mentioned in. This update will make your work easier and you can easily share posts from your followers and customers.
If someone @mentions you in Stories, you will receive an automatic notification in your Direct Message from the person who mentioned you. You will now be able to add this content to your story. After clicking, the content is displayed as a sticker, and you can edit it with other tools. You can add text, stickers, rotate content, and use other creative features.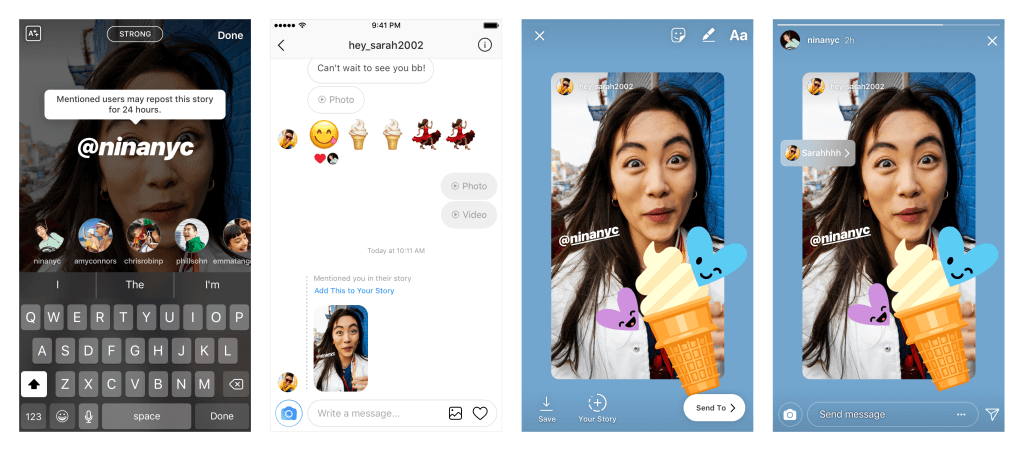 At the top of the image, you will see the name of the user who tagged you in the story.
This update can be very beneficial for businesses and brands as it helps generate more engagement. It can be used very well, for example, when organizing competitions, where you can invite followers to designate (tag) your profile in their Stories. Or in cooperation with influencers. This will lead to more traffic to your profile and greater interaction with the audience.
Recently, Instagram also introduced the ability to share posts to Stories.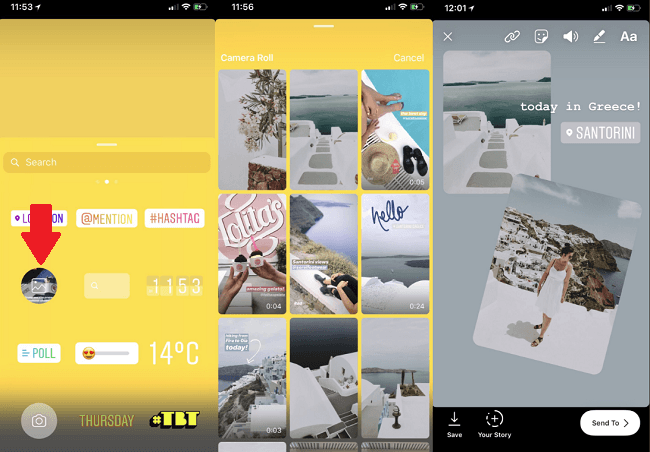 New video stickers in Stories
 Instagram has begun testing a new feature that will allow users to add more photos and videos to Stories. The new tool offers the ability to create collages within a single frame, including a combination of videos and photos. 
noticed this new Instagram feature – some accounts can now upload photos + videos as their own "sticker" to stories!

easy way to make collages, share screenshots, + design stories without using another app: pic.twitter.com/M6Z5dJWPgx

— taylor loren✨ (@taylrn) June 14, 2018
Once the feature is available to the general public, a photo icon will appear between Stories. Then you select the pictures and videos you want to add to your Stories. And then you can use your imagination to create an eye-catching composition.
It's a new creative way to make Stories even more interesting without having to use templates from other programs.
The tool has only been tested on a select sample of users for a few weeks.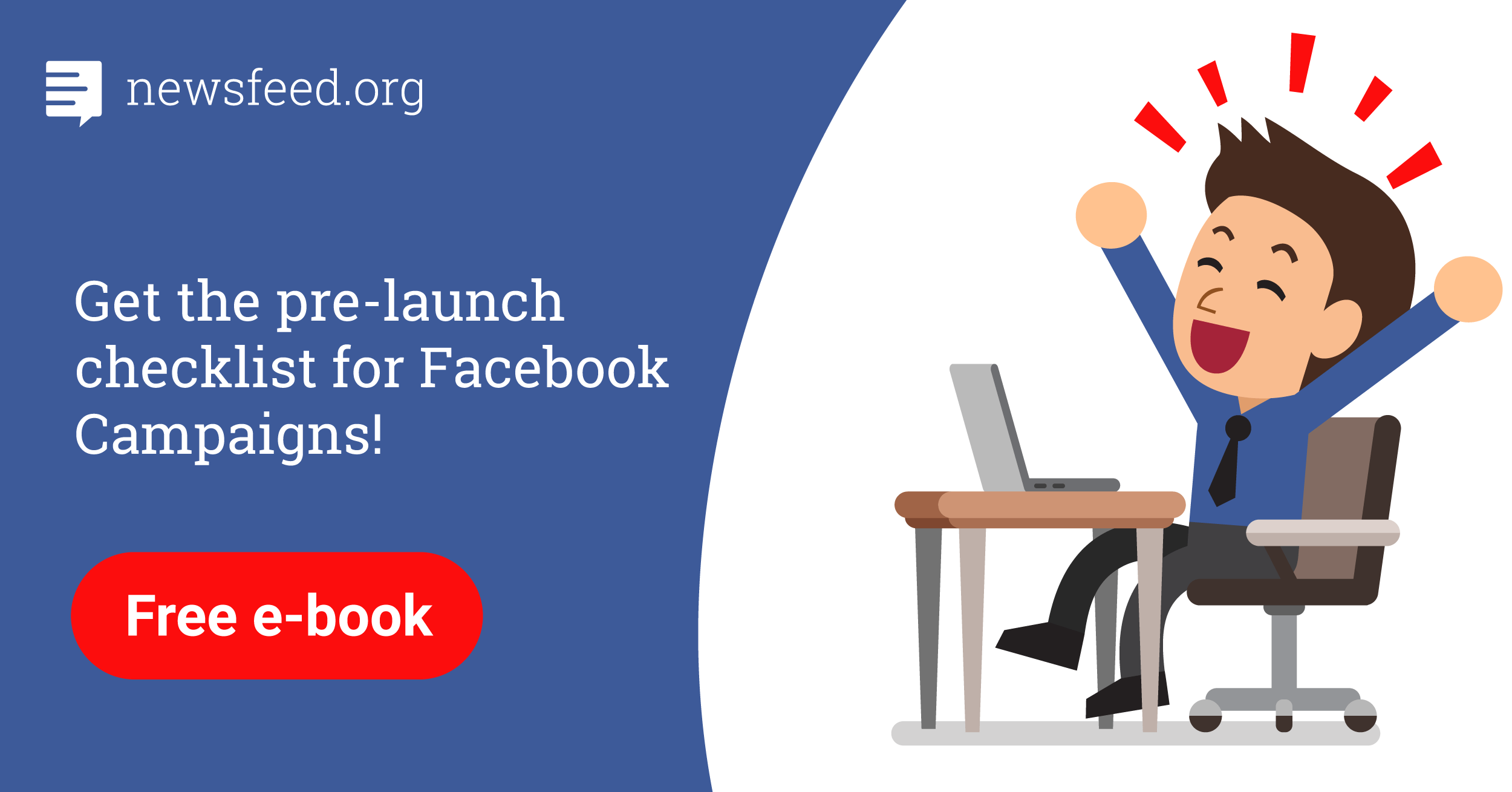 Comments