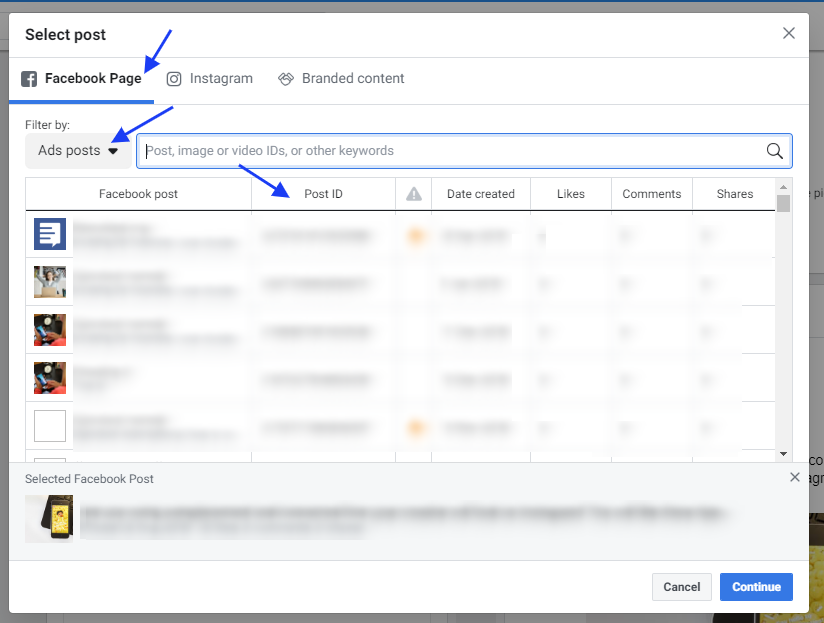 Social proof may sound a bit enigmatic but it's a very important element in digital marketing. It plays a vital role on Facebook as well but not many marketers pay enough attention to it. Should you be using it to your advantage? Yes, and here is how to go about it!
Social proof is a term that is used to describe the psychological mechanism in which people who don't know which opinion or decision is right will more likely lean toward the one that is acknowledged by a group of people.
Social proof is a very powerful tool in digital marketers' arsenal – 7 out of 10 young people indiscriminately believe in opinion and reviews found on the Internet. Smart implementation of social proof may significantly improve the efficiency of digital marketing activities.
Social proof on Facebook
Social proof on Facebook is built with reactions, comments and shares. Popular posts and articles are more likely to be clicked on or engaged with. In its core, it's a very simple phenomenon – you're more inclined to interact with an ad with 50 positive comments and a thousand likes than with those that have little to none engagement.
It's deeply rooted in our psyche – it's a powerful combination of "hive mind" effect and FOMO (fear of missing out). In short – you fear of missing out on something new and important. And to decide what's important we "follow the crowd" (likes/shares/comments).
How to use social proof to your advantage?
If you have ever seen in your Facebook feed an ad with literally thousands of likes and comments then you probably deal with a Facebook marketer who skillfully uses post ID.
This marketer doesn't have tons of ads with a truckload of engagement. It's the same ad and its copies created using post ID. When you use this technique you can collect likes and comments to the original post that will be seen in every ad using that post's ID.
Using post ID is a simple process. We'll show you how to do it!
Enter Business Manager

and click "Page Posts"


Next, copy the post ID. Do note that it's worth to use the most popular posts. If you don't have any then consider running sponsored dark post with Engagement objective to get some likes/shares/comments/reactions.

Then, create a new campaign, ad set and proceed to ad creation.
At the "Creative" section of the ad creation tab, click on the "Enter Post ID" and paste the ID of the ad post you copied earlier.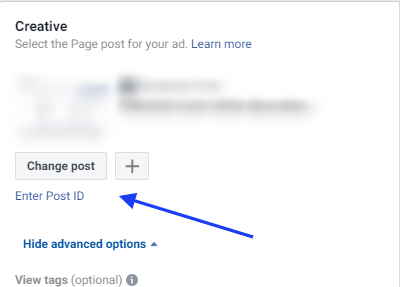 Confirm changes and wait until Facebook accepts your ad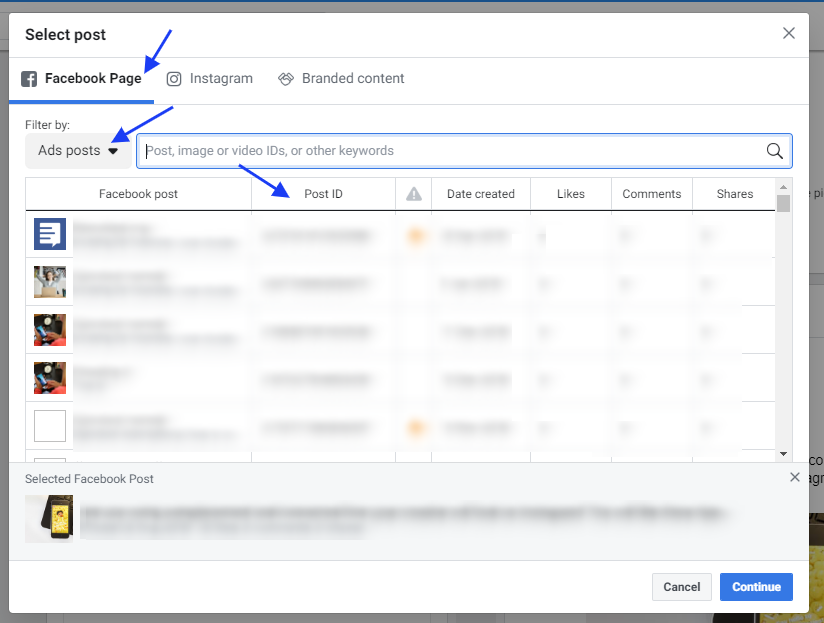 Test
When it's all done then it's time to make copies of that newly created ad. Create as many ads as you deem necessary and assign them to different target groups. Remember though that you cannot change the copy and creative. The key in this method is to aggregate reactions, comments and shares from many ads into one post. Play it well and you may end up with one of those "hugely interesting" ads you come across in your Facebook news feed.
Conclusions
This neat trick should help you make the most of your most engaging posts. You may use this method as many times as you want but pay close attention to your statistics. If efficiency in any of your groups visibly declines then switch that TG to the one that hasn't been exposed to your ad before. Good luck!

Comments