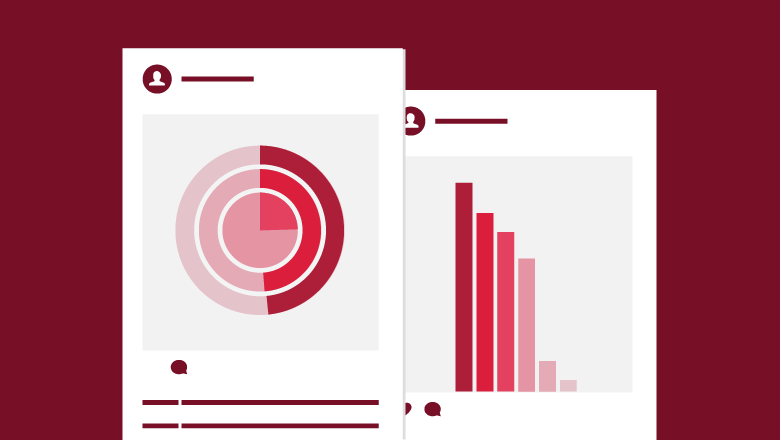 Instagram recently conducted a study to answer questions about how users perceive content in Stories and Feed on Instagram. The goal was to get data that would be useful to traders and their campaigns.
The research was conducted in Brazil, Indonesia, the UK and the United States on a sample of 10,000 people aged 13-55 years who use Instagram at least once a week. The results of the study showed that users perceive content in Stories and Feed in different ways.
Content on Instagram Stories considers the sample examined as up-to-date and unfiltered, where live stories of favourite sportsmen, celebrities, companies and friends can be seen.
Instead, contributions to Instagram Feed are viewed as content that provides basic product and brand information.
1. Results of Instagram Stories
47% of respondents indicated that Stories improved their communication with friends and family on social media.
44% of respondents appreciate the fact that Stories will disappear within 24 hours. This format is considered more authentic.
39% of users said that after they saw Instagram Stories of some companies, they became more interested in the brand or product.
2. How users associated content to Instagram
The opinions of the examined users in Stories and classical posts are overlapping. Content is visually beautiful, creative and easy to communicate with.
In Brazil, users tend to associate content to Instagram with encouraging and motivational quotes and inspirational pictures as well as videos.
In Indonesia, users view content on Instagram as authentic.
In the UK, users connect content with emotions.
Here's a sample of the top 3 attributes that users associate on Instagram: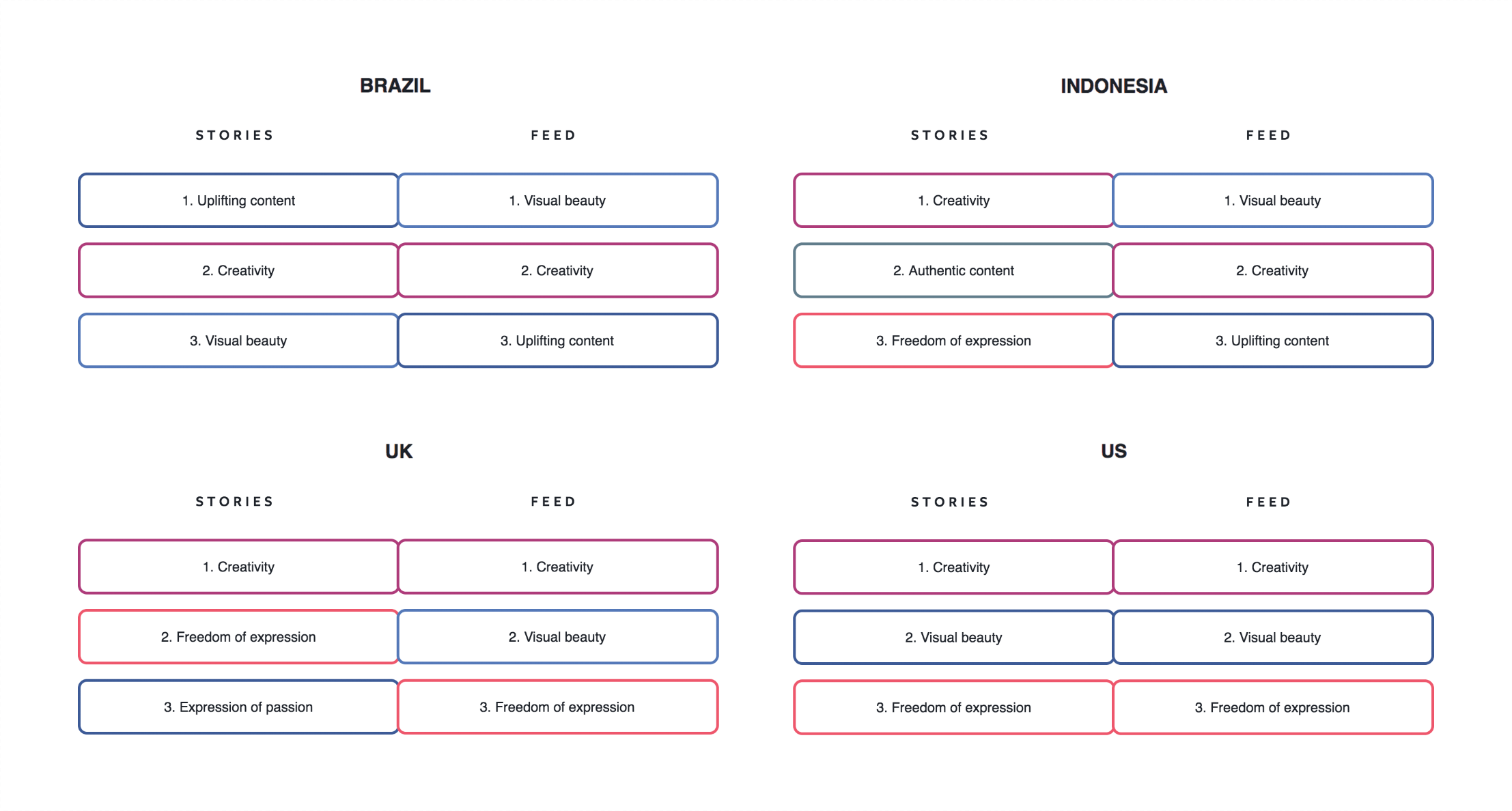 3. Instagram Stories vs Instagram Feed
In all 4 countries surveyed, Instagram Stories was preferred for two reasons: first, they want to see what their friends and celebrities are doing in real time. Second, they want to see unfiltered and authentic content.
Explorers of all countries consider Instagram Stories more fun.
4. What content users prefer
Instagram Stories
Users in Brazil, the US, and the UK prefer brand and product-related content in Stories.
In Indonesia, users prefer content more authentic in Stories than corporate content.
Instagram Feed
As far as Instagram Feed is concerned, people in the United States and the UK prefer contributions that link them to family and friends.
In Brazil and Indonesia, Feed users prefer content that gives them goals.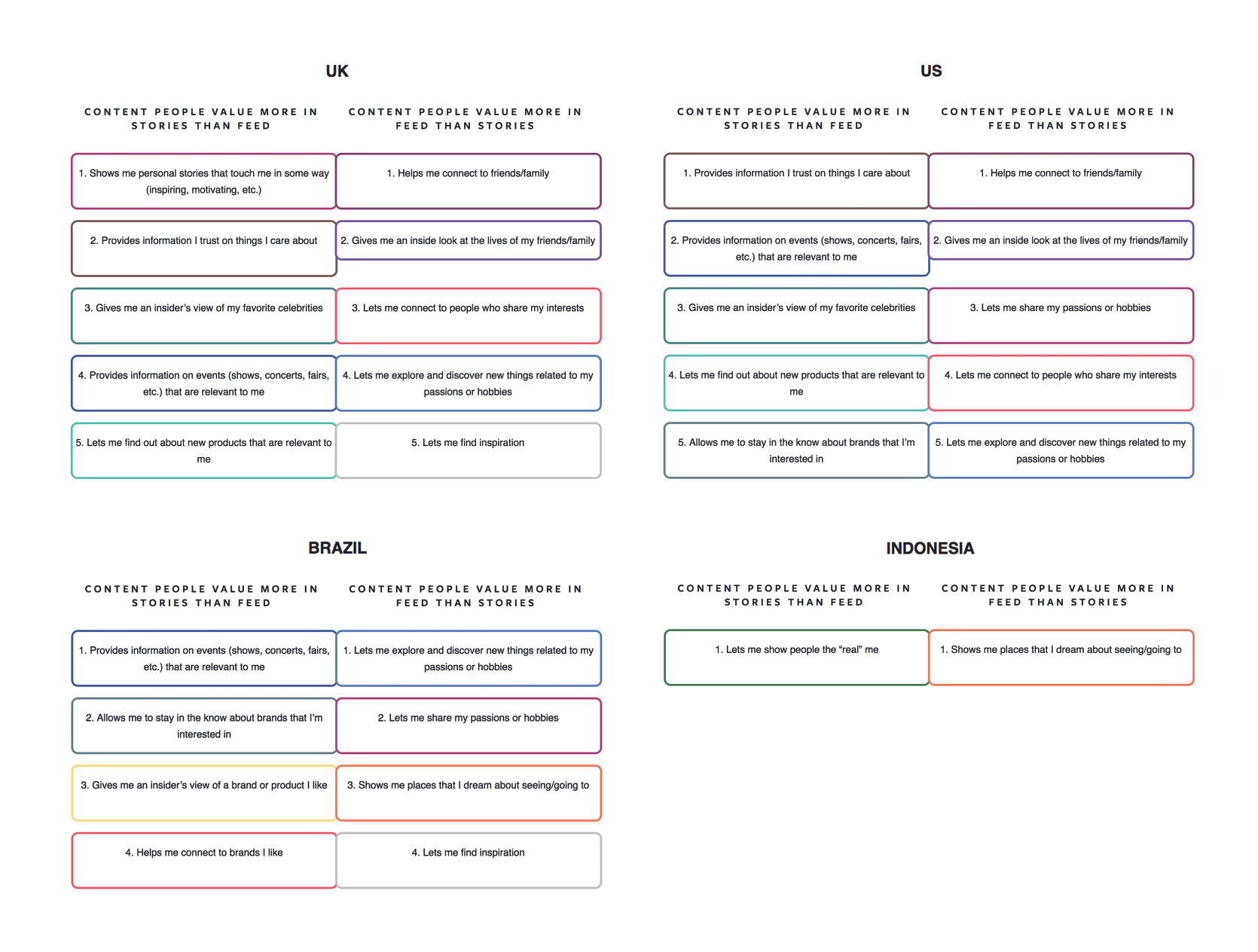 5. Outstanding advice for companies
Based on the survey results, Instagram introduced a number of advice that companies and marketers should take into account.
Many respondents said Stories improved communication. Don't be afraid to experiment with Stories and try adding them to your campaigns.
Users expect different content in Stories and Feed. Think about what content you could publish on each of these channels.
Each target market views content in Stories and Feed differently. Keep track of the statistics, try to meet the needs of your target markets, and adjust your planning based on the results.
To create eye-catching ad content, Facebook, in collaboration with MetrixLab, has conducted a study of 30 ads in Instagram Stories in the US. And it found that creative ads in Stories made it easier to incorporate new tags.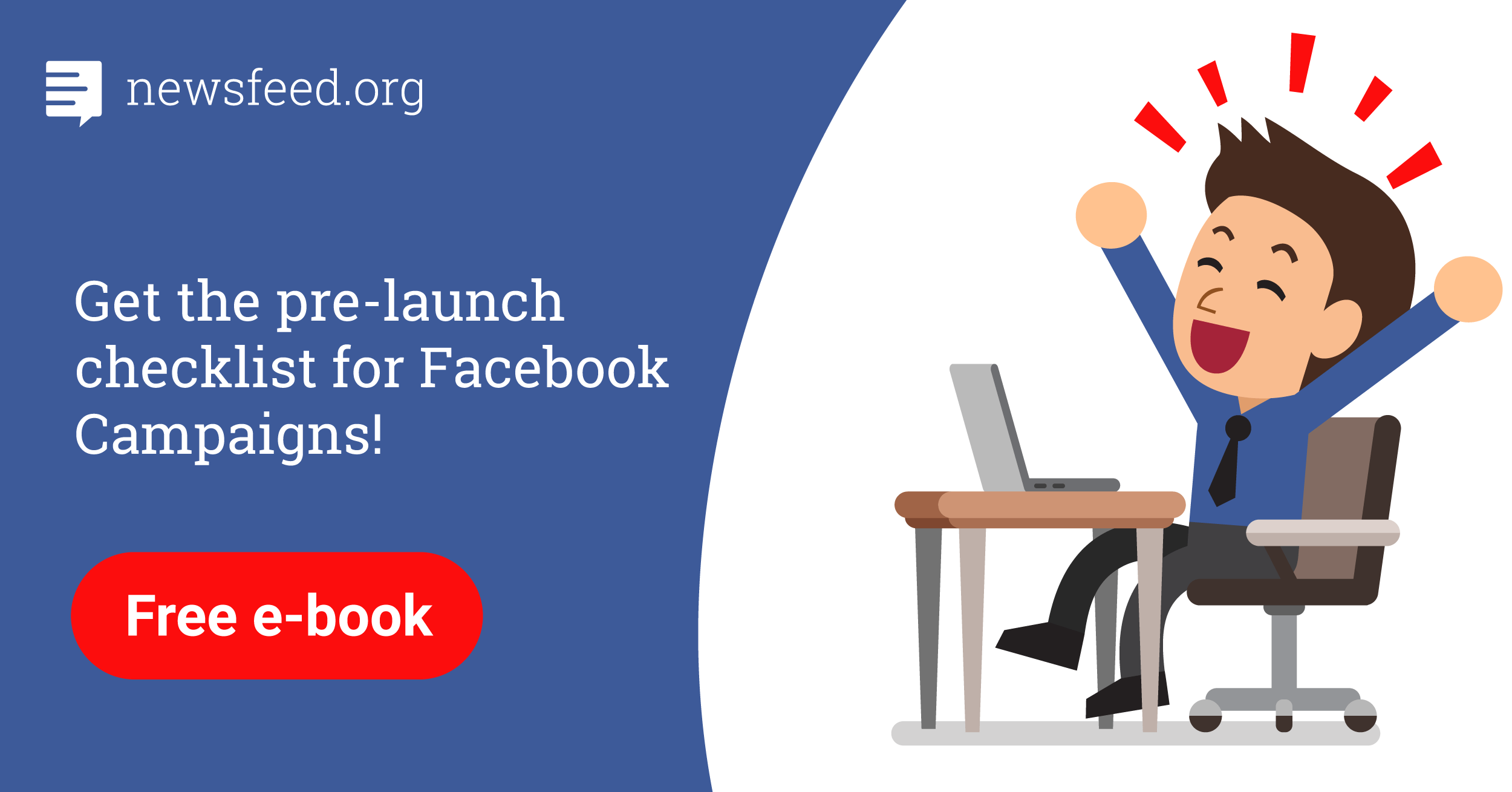 Comments