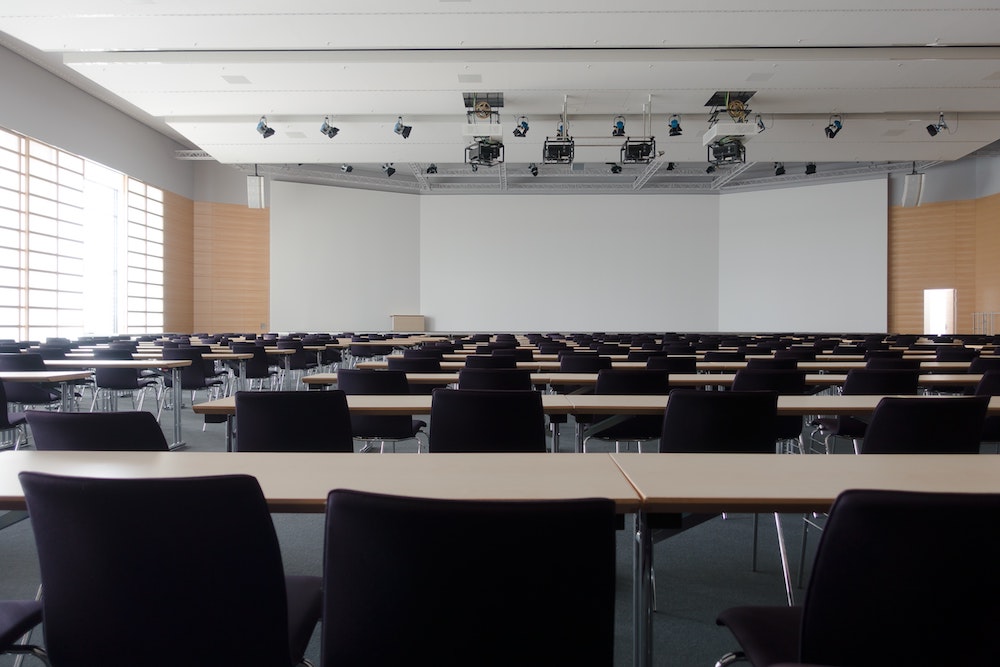 If organizing events and ticket sales are part of your business, you can set up an Eventbrite account and link it to your Facebook Page. With this integration, you will be able to easily manage your events and sell tickets directly in the event section of your Facebook page.
Where to find the Event Ticketing feature
The feature is located in the left column of the Facebook page under the name Event Ticketing. The condition is that you have to have an Eventbrite account, which you then link to your Facebook page using the Connect button.
After integration, site administrators and editors will be able to:
Sell tickets on Facebook
Import Eventbrite events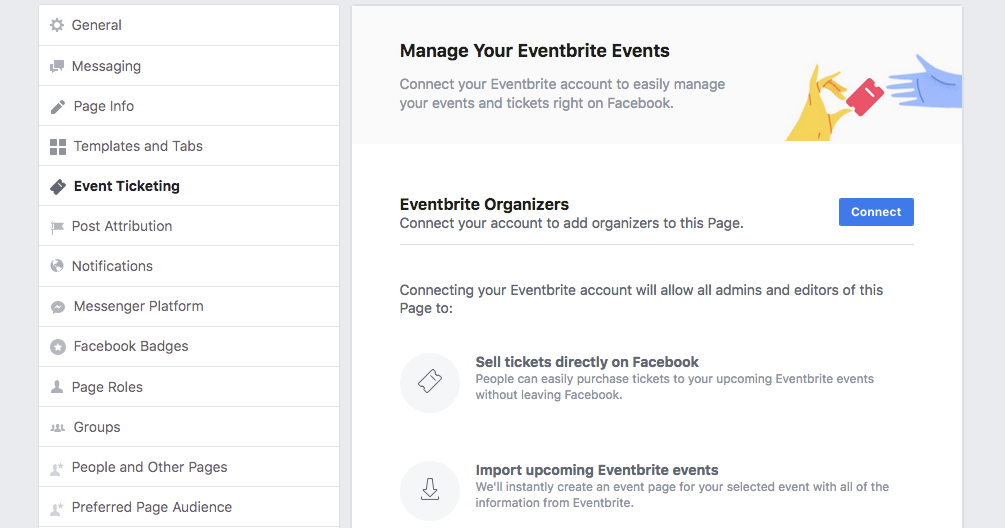 What is Eventbrite?
Eventbrite is a global platform where every user can create, share, and then visit events. Eventbrite categories are divided into music, art, business, party, courses, sports and wellness, and food and drink. In this event database, you will find all types of events such as music festivals, marathons, conferences, game competitions, and various community events and gatherings.

It also includes a list of all cities and countries in which events are registered on Eventbrite.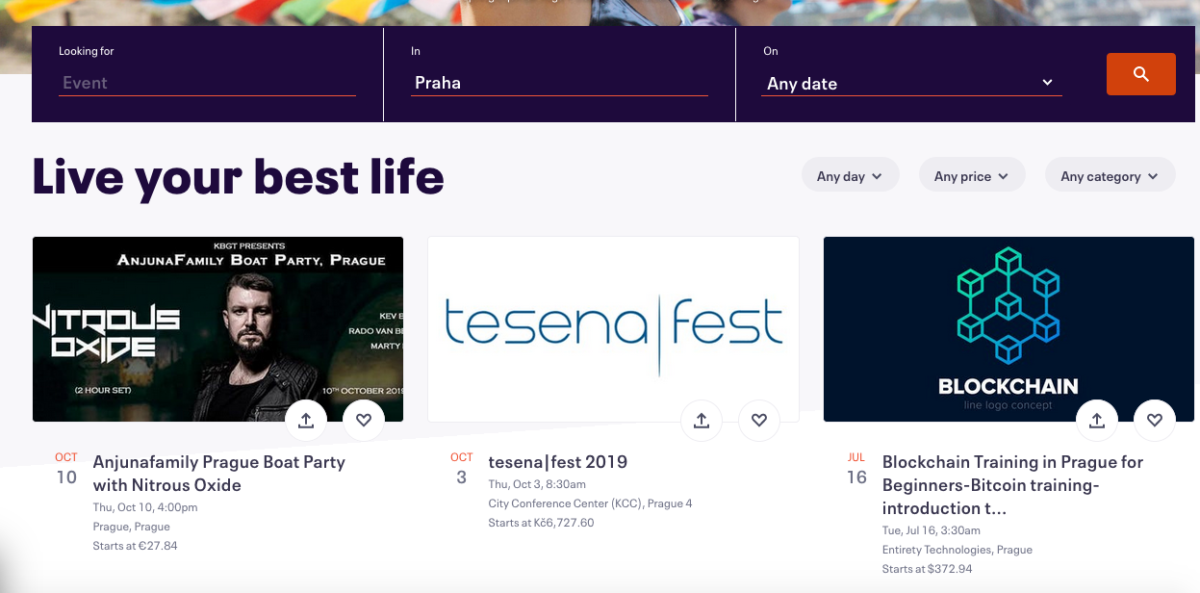 How to create an Eventbrite profile
You can create an Eventbrite account at www.eventbrite.com  through your Facebook profile or sign up for a classic account. After choosing basic settings, you can start searching for events by topic, city and date, and create your own events.
How to link a Facebook page to your Eventbrite account
Once you create your account, you must link your Eventbrite and Facebook pages on both platforms:
1. On Facebook – in Facebook Page settings, under Event Tickets
2. And on Eventbrite – in Option Menu, click on Invite & Promote, select Add to Facebook and integrate your accounts.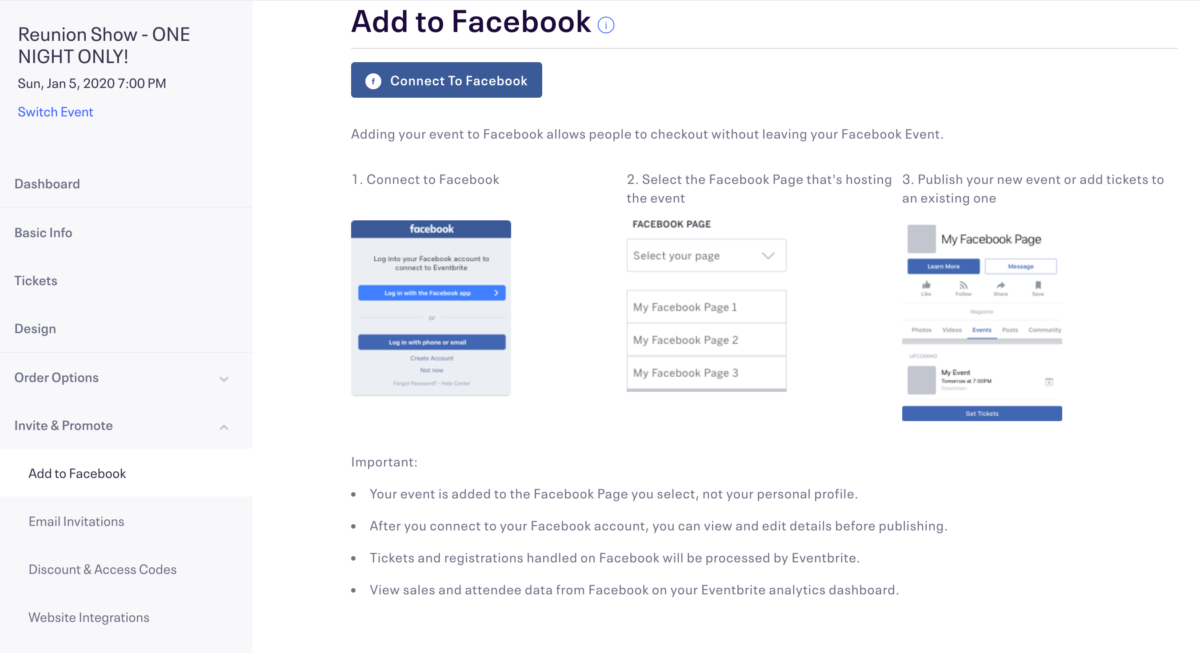 How to create an event
After linking your accounts, you can start creating events, both on the Facebook page and in Eventbrite, and then importing events between systems.

In Eventbrite, click on Manage Events to open a screen where you can create an event, and after answering a few questions, save it under your account.

Under the button Manage Events, you'll find a list of all the events you've created in Eventbrite.

In Eventbrite, you have two options to manage, link, and import actions:
Add a new event to Facebook – After completing the basic information about the event and tickets (such as date, time, category, description, photos, prices), click the Add to Facebook button and the event will be exported to your Facebook page.
Add tickets to an existing Facebook event – If you have an event already created on Facebook, you can link Eventbrite's ticket sales system to an existing event.

Finally, after completing the integration and clicking on the event on your Facebook page, just below the main event bar you will see the Ticket by Eventbrite option. After clicking the Get Tickets button, Facebook will redirect you to the Eventbrite event card to buy tickets.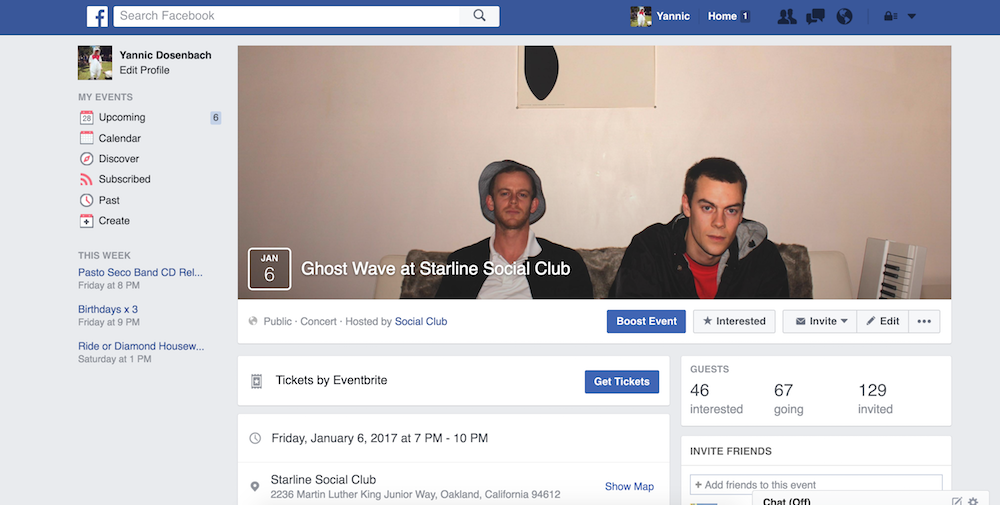 In Eventbrite you can have different ticket options. In the case of sold out tickets, you will see a note close to the ticket or you can add yourself to a waiting list. You will then complete the payment and purchase the ticket through Eventbrite.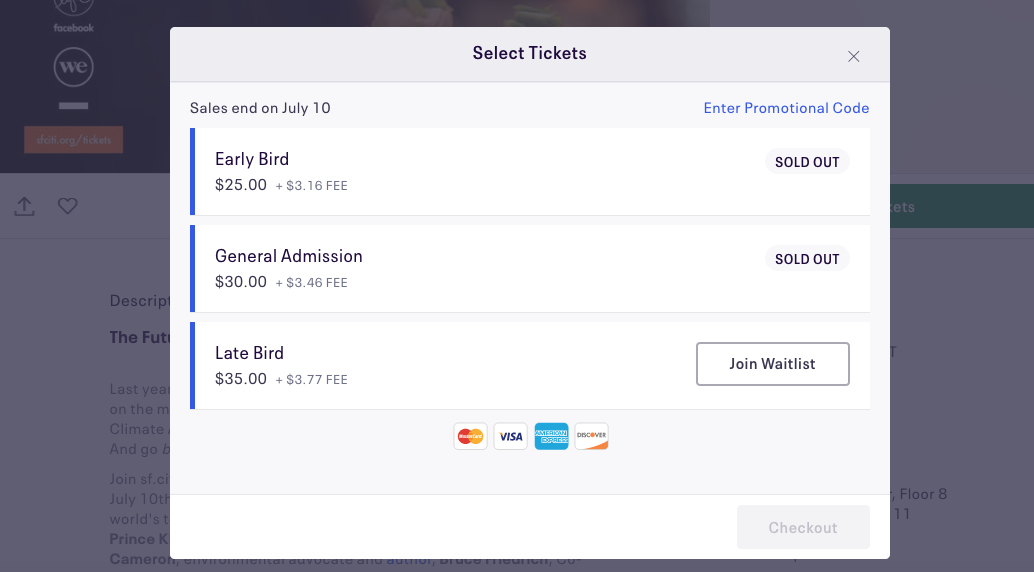 The integration of Eventbrite with a Facebook Page is very easy and free. Its goal is to help users with marketing, event management and ticket sales. Eventbrite's statistics show that by linking systems, users have completed more event registrations and 20% more ticket sales.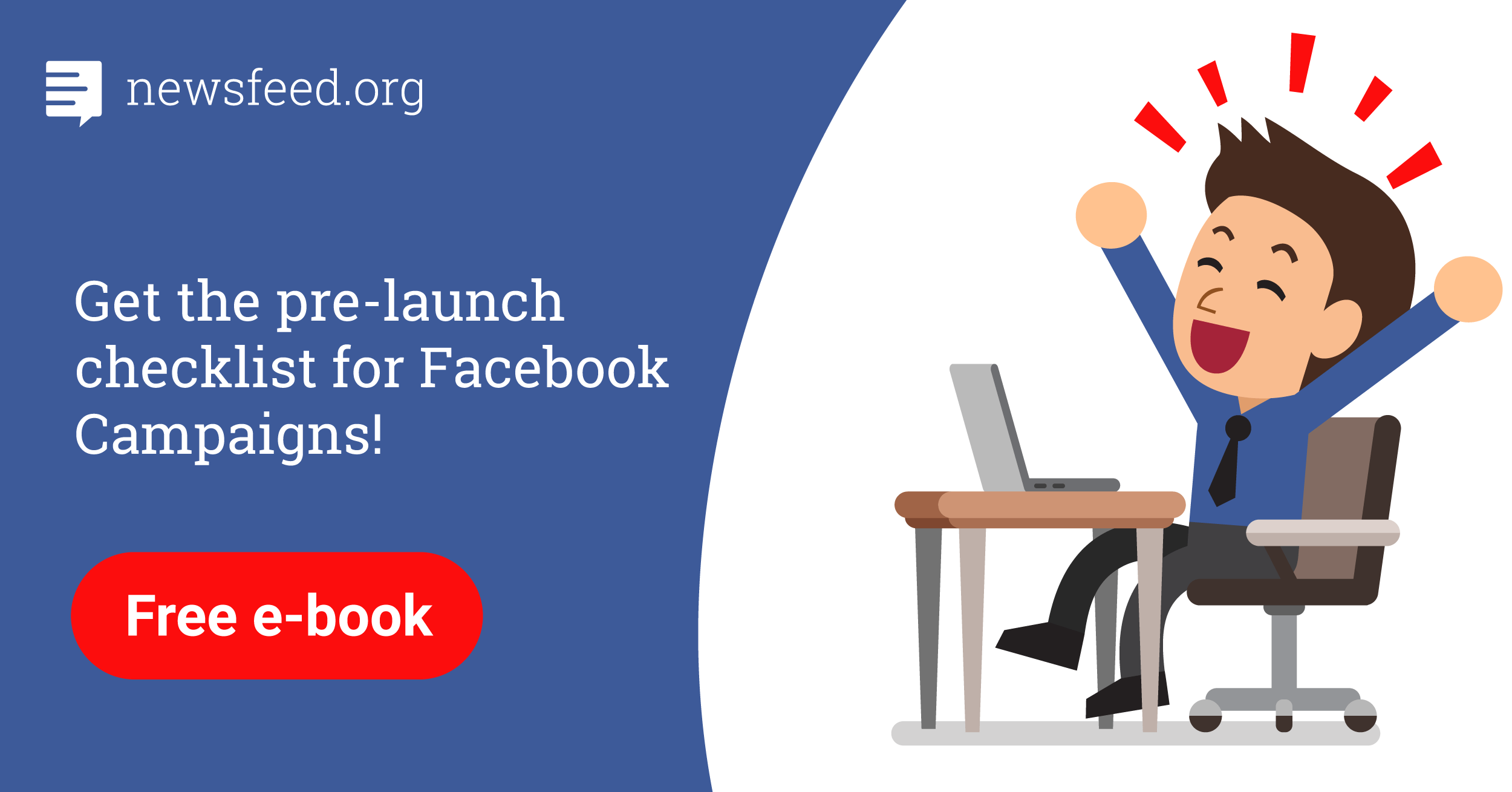 Comments