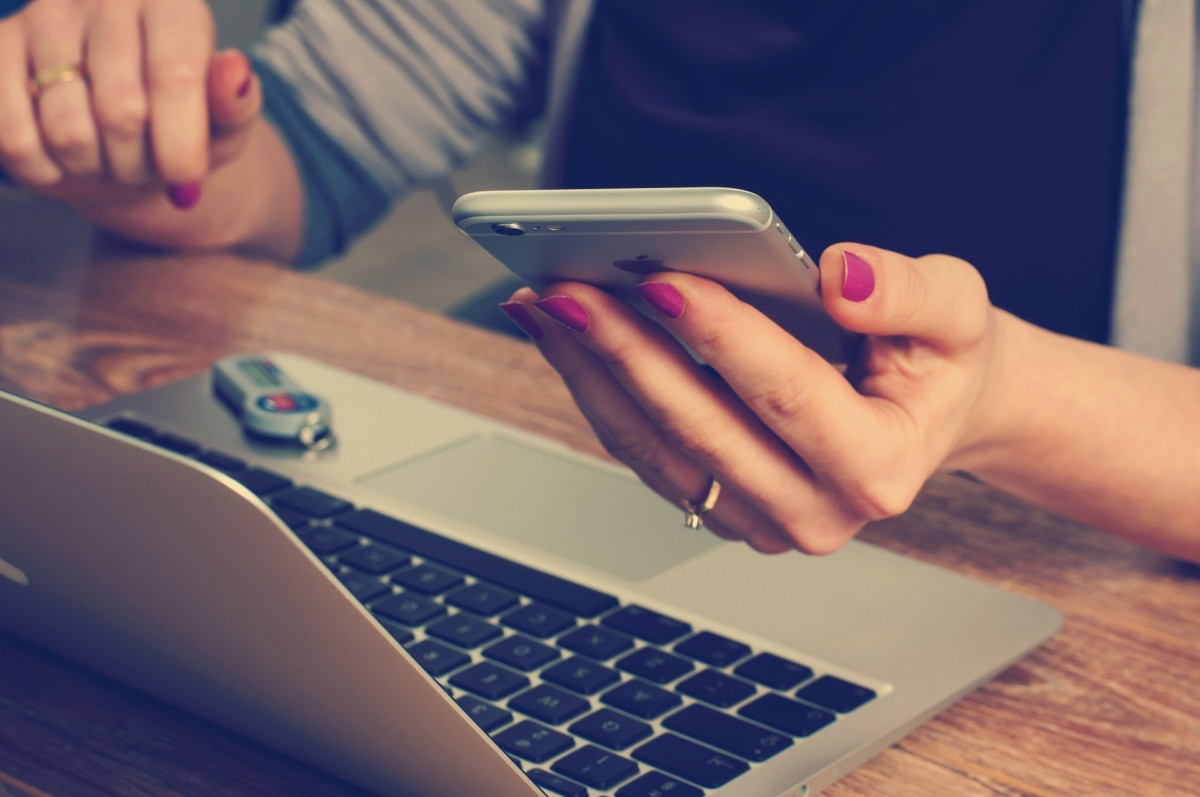 As with Facebook and Instagram, you should respect the basic rules of proper account security, not only to protect your personal information, but especially if you have access to your clients' corporate accounts.
Secure password
Do not share your Instagram password with anyone else. Keep it in a safe place and create a password that is difficult to guess. The password should be a combination of uppercase and lowercase letters, numbers, and special characters, and should not contain information that is easy to decipher (such as date of birth, address or phone number). Do not use the password you choose for Instagram for other accounts.
Security settings
To verify your account security settings, click Settings and then Security.

Through this feature you can…
View your login activity – Here you will see all the locations where you have ever logged in to your Instagram account and in green, the locations where you are now active. If you find a place suspicious, click the three dots symbol and sign out. Then Instagram will ask you if you want to change your password for security reasons.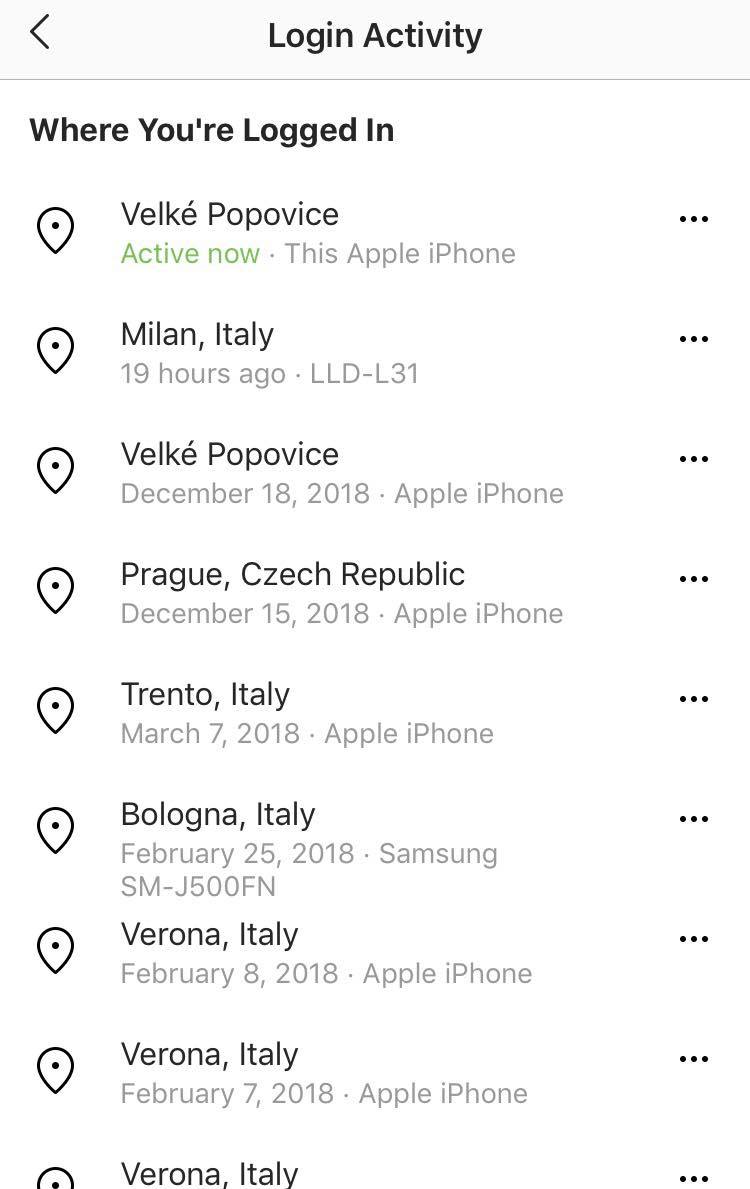 Turn on/off saving credentials to your phone – You will need to re-enter your username and password each time you log in.
Set up two-factor authentication
Two-factor authentication is very important, not only on Facebook but also on Instagram. It helps you protect your account every time you try to sign in from a phone or computer that Instagram doesn't recognize and which seems suspicious. In these cases, Instagram will send you a security code for verification or you can use third-party applications.

To enable two-factor authentication, click Settings -> two-factor authentication. Then Instagram will ask you to choose between the security methods SMS and Authentication application.
When selecting SMS, you must enter the six-digit code that Instagram sends you. Once you enter it, two-factor authentication will be activated and you will be asked to enter your login code every time Instagram is suspicious. If you lose your phone, you can save or write recovery codes that Instagram automatically generates for you when you activate two-factor authentication.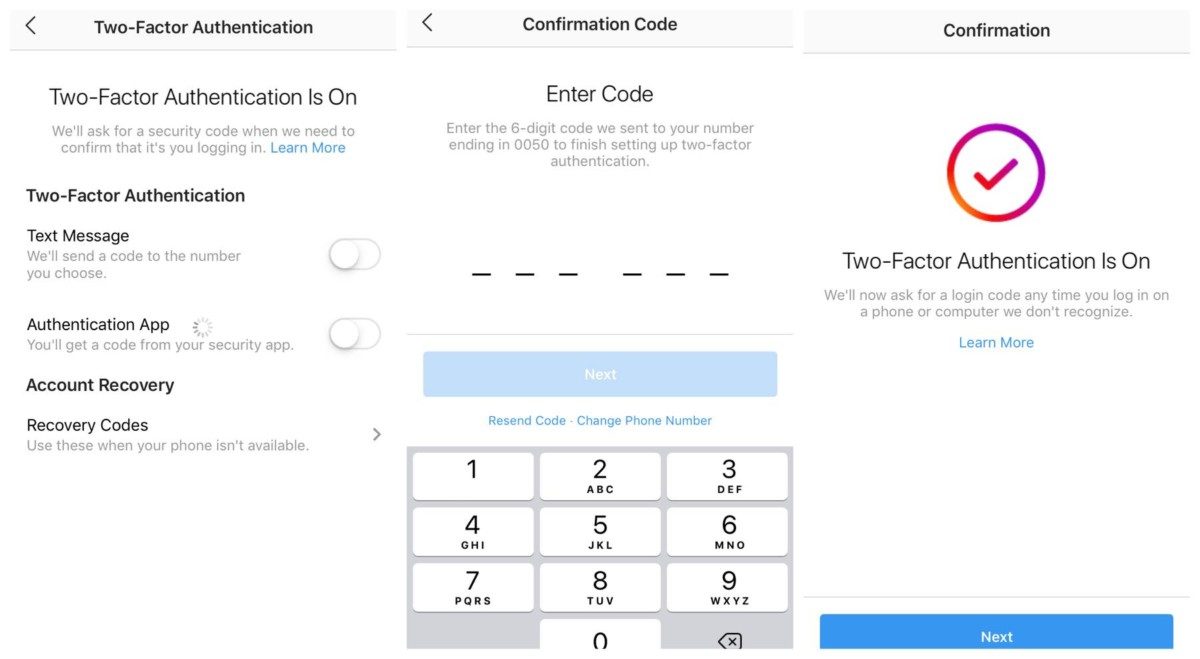 You can also use authentication applications such as Duo Mobile to verify your identity. When you enable this option, the application will generate a code for you to enter and activate two-factor authentication with. You will receive a new code every time a login is suspected.

You must have at least one of the above options turned on to use two-factor authentication.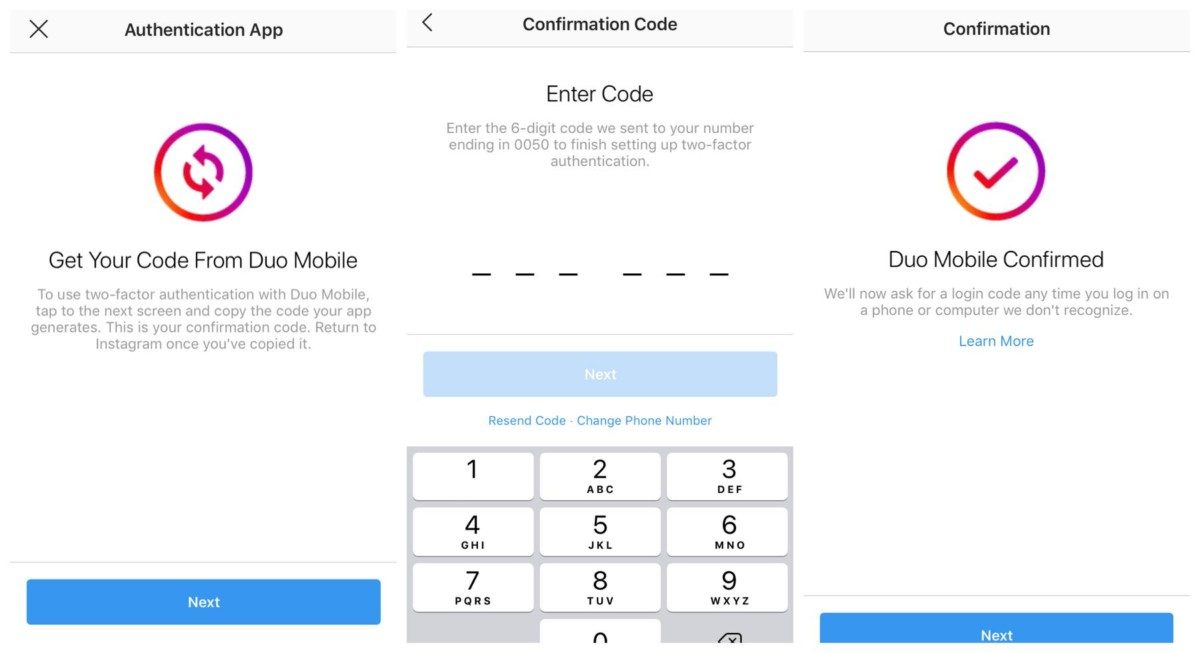 Other parts of the Security tool include:
Data & History – In this category, you'll see basic account information such as start date, past phone numbers, emails, basic connection details, profile data, Stories interaction information and ad interests. You can also download a copy of your shared content through this feature.
Search History – The latest security feature is search history, which you can clear here, so you won't see the profiles you've searched for in your account.
In addition to these basic security settings, you should respect all community policies, and if you see any suspicious behavior associated with misuse of accounts, data or photos, Instagram asks all users to report such behavior. For more security tips for your Instagram account, follow this link.
To learn more about how security works on Facebook, read our manual.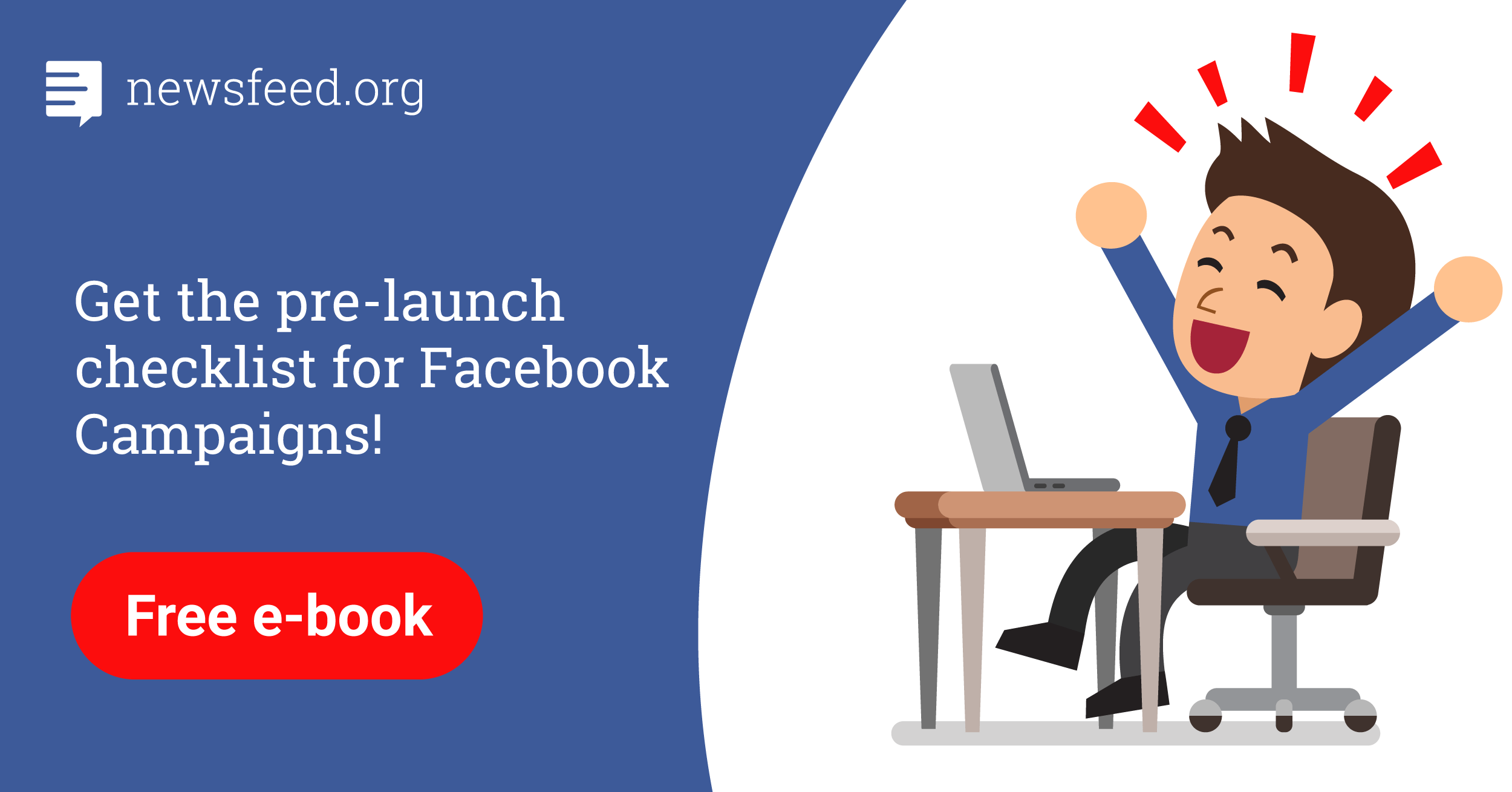 Comments