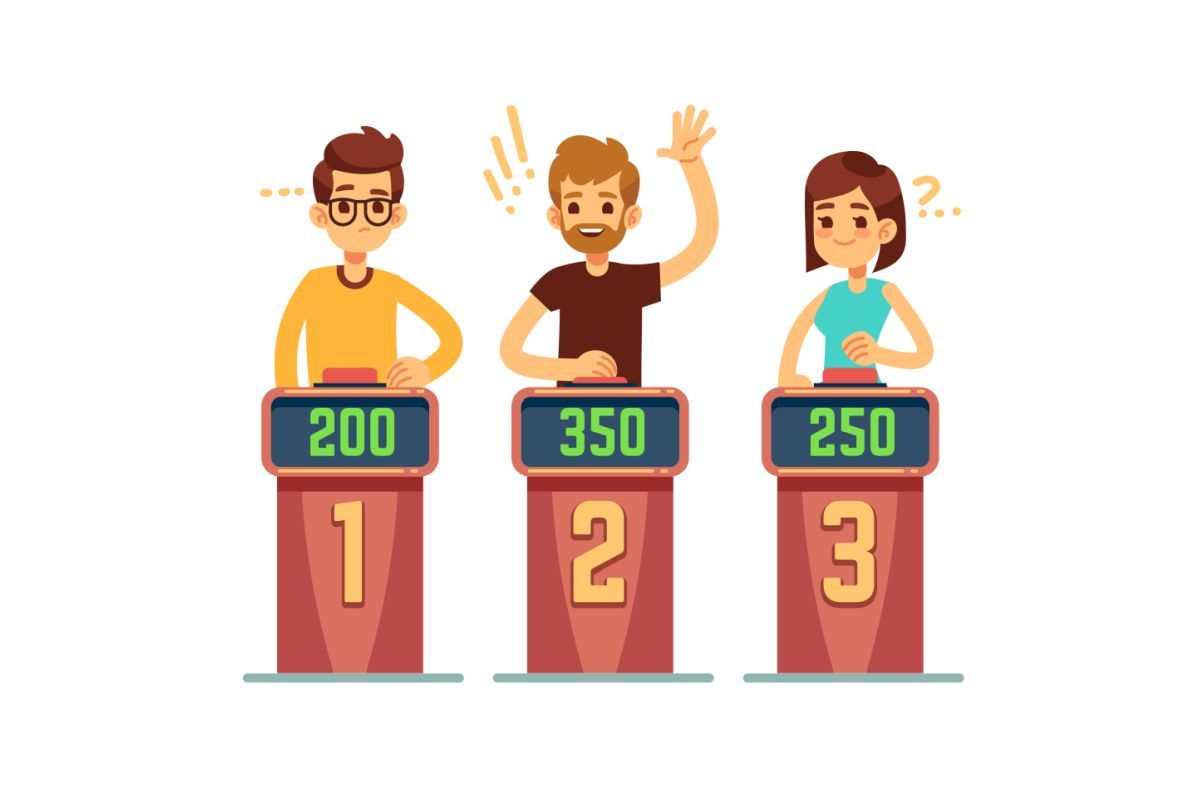 A Facebook contest is a great way to build engagement with your audience or get new fans. However, in order for the results to be satisfactory, the competition itself must be good and interesting for the participants. We already shared our advice on how to run a successful Instagram competition so now we will examine how to conduct an effective Facebook contest.
In this case, we're talking about creating a competition on the organizer's Facebook page. The competition on the landing page or in an external application is a completely different thing, as well as a more difficult issue, e.g. closely related to the lottery.
Why should you run a contest?
In the beginning, think carefully about why you want to organize a competition. What do you want to achieve with it? What business goals will help you meet? If you want to run it just because it is a competition, then it makes no sense.
The competition must have a specific goal and be carried out with the idea. Maybe it will be, for example, support for the promotion of a new product? A way to increase brand awareness? Or maybe the goal is to get new fans for a fan page? It's not only worth it, but you just have to know it before the competition starts.
Graphic design and copywriting are also two important aspects. In the flood of information, it's easy to get unnoticed, which is why graphics should stand out as well as a catchy advertising slogan. The graphic designer should also find a balance between the size of the text and its distribution, and the other elements in the picture. It is worth remembering about the 20% rule of text on Facebook advertising graphics. This will be useful during the promotion phase of the competition.
Fast, easy and pleasant
The basis of an effective competition is simplicity, and in every aspect. Both in the context of the rules of the competition and the rules themselves. Everything should be as understandable as possible for every user. Remember that you are not creating a competition for yourself, but for your user. First and foremost, he has to gain from it, and after him, your brand.
A low entry threshold is a way for a large number of participants. The simpler and easier it will be to participate in the competition, the better for the number of participants. If the condition for taking part in the competition is to buy a TV, take a picture with it, and finally a video of a few seconds long, it's better that you have really attractive prizes, because otherwise you will end up with single entries.
The most popular way today is simply to answer the open question. And here is basically full freedom, starting with "what do you associate our brand with?" To "what product should we introduce?". Everything depends on the concept, creativity, needs and purpose of the competition. In any case, the number of participants is strictly correlated with the entry threshold.
However, it is worth giving a specific task, clearly defined. The first one wins approach, at this point works only in case of quizzes and with difficult questions. It is better (easier) to choose the winners based on other criteria. However, they should always be indicated – if the jury will determine the most creative and impressive work set by the competitors, this point should be included in the regulations.
Rewards, what of them?
Prizes are what tigers like the most. And in this case, it's about the contest participants. Do not kid yourself – it's mainly rewards, not attachment to the brand, decide whether someone will take part in the competition or not.
Generally, the more attractive gifts, the more participants. It's just a simple relationship and nobody should be surprised. If you can win a car in one competition, and in the other a few packages of cookies, and the threshold of entry is the same, you do not even think about where to participate, right? Yes, we assume you have a driving license :).
There are actually two proven methods:
Less rewards, but very attractive

– a car, a washing machine, a TV set, a computer – everything that has a high material value and which for most fans is associated with a longer saving.

Many, smaller prizes

– company pens, brand products or mascot with brand hero – cheap trinkets, which, however, encourage participation in the competition and build attachment to the brand.
The best solution is a hybrid solution. On the one hand an attractive main prize, which encourages users to take part, and on the other hand a dozen or so smaller prizes, acting as a consolation prize. Of course, the motivating factor will be the main thing of the program, the first prize, but also the remaining gifts have their impact on the recipients. Then participants thinks "even if I do not win the car, I have a chance for a mascot for my daughter. Not bad. " Therefore, the combination of both forms of rewards works best.
As a reward, brand products are worth considering. And not only for companies offering luxury goods. Take, for example, the FMCG industry – even if the competition is won by a new user who has not eaten too many products yet, by winning them, he can become a fan of the given taste. Then there is a double advantage – not only a new Facebook customer, but also a fan of real products.
Involving the influencer? Why not!
Influencer is very strong support in organizing an effective Facebook contest. Especially that a competition organized by the brand does not have to take place on its board, to be effective and build its recognition. Equally, everything can happen on the influencer's fanpage. Then on the part of the creator may be a creative setting or the choice of the winner, and on the brand side an initial idea and the provision of prizes.
Of course, proper selection of the influencer and matching it to the target group of the brand is a completely different matter and topic for the next longer text. However, it is crucial for any such cooperation and it is no different in the case of the Facebook contest.
How to promote the competition?
An effective competition attracts many users and translates into real increases in statistics. However, how to achieve them without the proper promotion of information about the competition? Here are a few ways to promote it:
Post promotion via Facebook Ads is the simplest solution. Then remember that the competition poster should have a maximum of 20% of the text or create another graphic and a new post as a support.

There are various fan pages and contest portals that share information about new competitions with their recipients. Not only that, many of them publish such ads for free. Use them to reach the widest possible audience.

You should also inform about the competition on the website, for example in the form of a pop-up or blog entry.

If we have a mailing base of our clients, then the contest and prizes to be won can also be mentioned in the newsletter. This is another effective channel for the promotion of competition initiatives.
Watch out for participants
Of course, it is difficult to prohibit someone who seemingly (18 years, liking the site, etc.) meets the conditions of the competition, but when choosing the winners, we can play in a small verification of applications. On Facebook there are so-called Contestants who regularly take part in all possible competitions. It's easy to check on their board, where there are lots of available contest posts. And it is worth, however, that these selected prizes will be won by someone who is actually a fan of the brand or has a chance to become one, and is not an avid admirer of competitions in themselves.
Do not forget to check the submitted applications carefully. for example, are the recipes not stolen? Has landscape photo data not already appeared on some blog?
It should be noted that wrong selection of winners can lead to an image crisis and rage of fans. A seemingly effective competition on Facebook can come crashing down at the last moment. Let's do everything to avoid it!
Obeying all of these rules, you should be able to create an effective Facebook contest. One that will not only attract new users, but will also satisfy the regular fans of the brand. In short, one that will accomplish the business goal set at the beginning.
Running Facebook contests in 2019
If we convinced you that it is worth organizing a competition on Facebook, it is necessary to look at the rules of creating competition regulations, which apply. It changes very quickly, so it's important to be up to date with it.

Comments