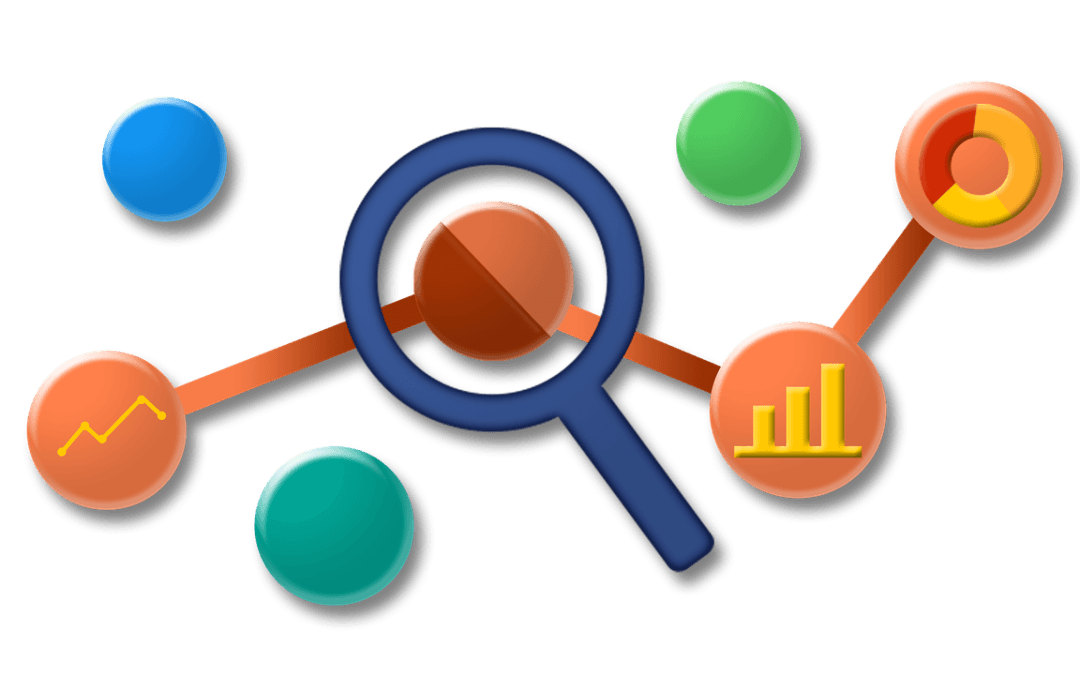 Marketing agencies will now need to confirm their collaboration with the client before setting up Facebook Pixel and offline event sets. The goal is to ensure accountability and increase transparency and security between agencies or partners, on one side, and the clients, on the other side. 
Facebook pixels and offline event sets track customer behaviour across online and offline channels outside of Facebook. The data you get will help you better target and optimise your ad.
Some businesses share pixel and offline event data with marketing agencies or business partners who can then run campaigns on their behalf. The new controls will make this process more transparent. Facebook will require businesses to explain their relationship with the partner organisation they want to share the data with.
Before being able to share a (new) pixel or offline event to an ad account owned by a different Business Manager, a business sharing relationship must first be established between the two parties' Business Managers. This relationship must be initiated and accepted by a Business Manager admin on each side. Before sharing the assets, you will see the following window where you'll be prompted to select the option that best describes your relationship with the company and confirm which operations you will be performing for them. This will allow Facebook to know who will use the company's Facebook data and how they will use it.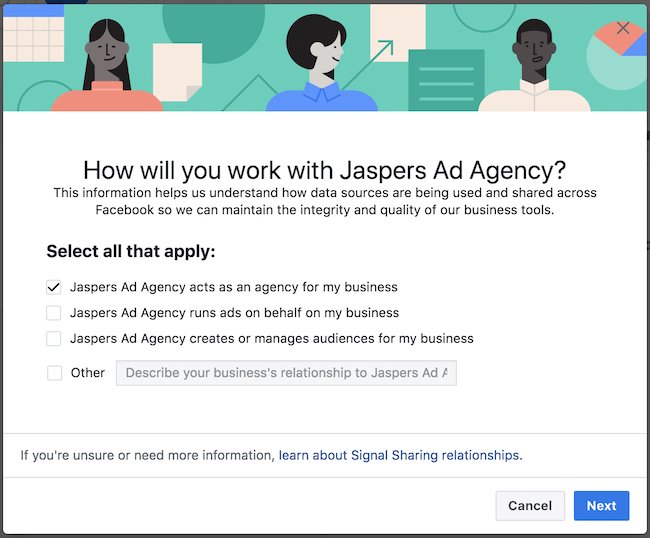 All you need to do is agree on the general terms for data sharing and you will be authorized to use a Facebook pixel, SDK, or offline event set with the company, which you will be able to carry out via Facebook advertising.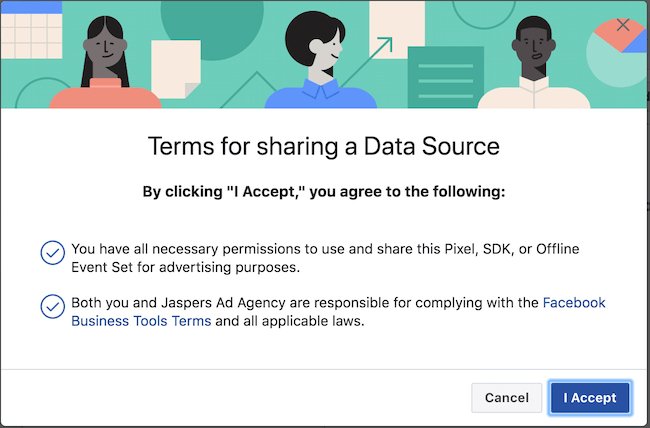 Companies will also be able to assign "advertising partners" to the pixel settings and make them available for retargeting.
In November, Facebook will ask companies to complete the "asset sharing flow", and will require them to adhere to the sharing terms in the first half of 2019.  Completing the flow is important, and Facebook advertisers that will fail to do so will find themselves unable to share Pixel and/or offline event sets.
For more information on this topic, you can read Facebook's Business Tools Terms of Service here.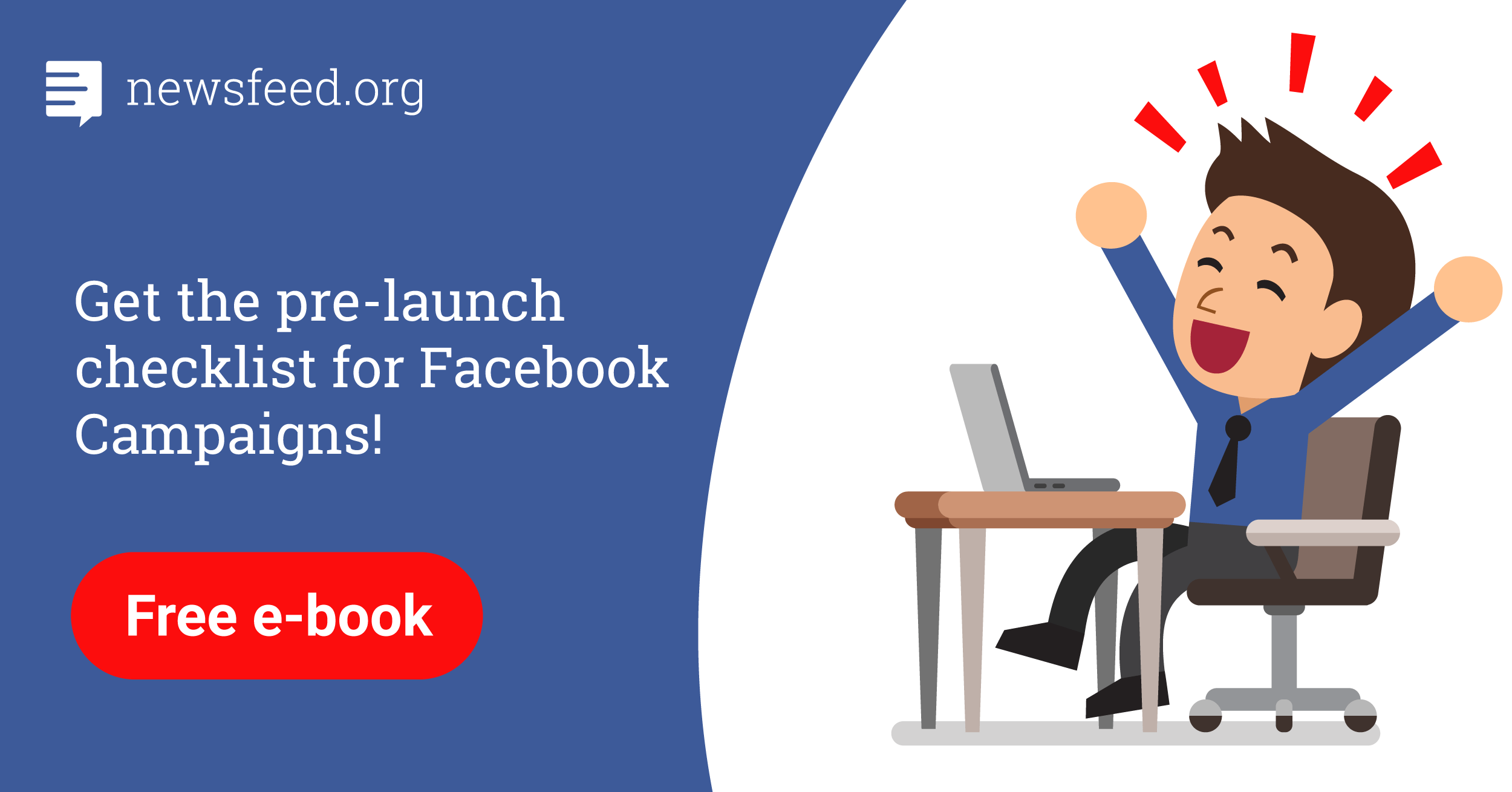 Comments