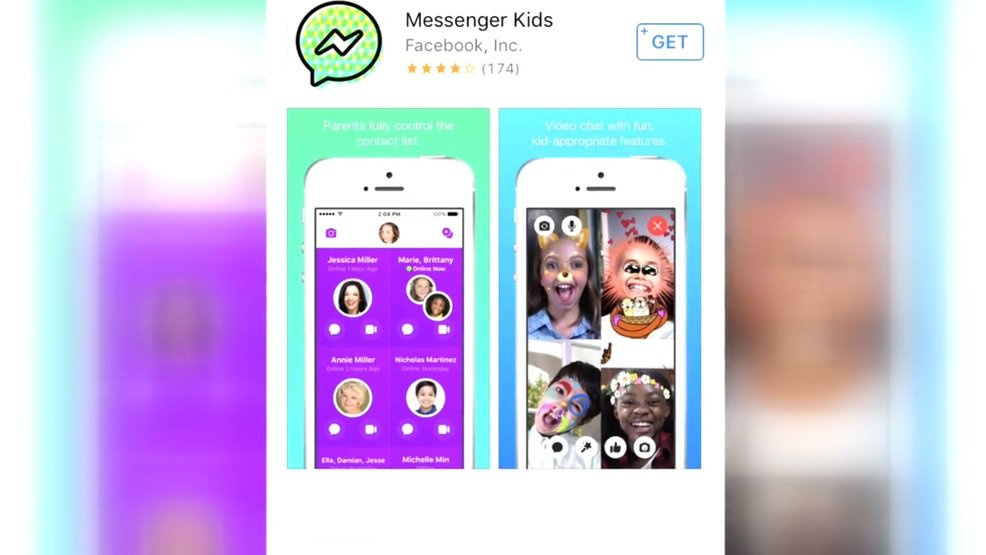 At the end of last year, Facebook has introduced Messenger Kids – a special version of messenger designed for kids under 13 years which is focused on protecting kids' privacy.The app was first launched for iOS only, but is now available for Android as well. Children's use of social network is a very discussed topic now, and in this case it is experiencing a negative feedback.
Messenger Kids allows kids aged 6 to 12 to send written messages, use a voice call or video chat. It should make it easier for children to communicate with their family and friends when they can not be together. For now, you can only use it on their mobile and tablet, no desktop version is available.
Facebook has conducted a survey among parents and parenting specialists and came to the  conclusion that the app needs to be under parental control. This is why it is controlled through a parent's Facebook account, so it does not require a child to be registered on the social network (which is not legally possible because children under 13 can not have a Facebook account).
Messenger Kids offers a variety of features. Children can start individual chat or group video calls with contacts approved by parents directly from the home screen. They have access to GIF libraries, stickers, masks, and drawing tools.
For example, if a child is going to contact mum, she will receive a message to a classic Facebook messenger which is compatible with Messenger Kids and does not have to install any new application. Parents can therefore determine whom the child can be in contact with, which is great in terms of internet (un)safety and social networks for children. With this step, Facebook is building lifelong users and is consistent with the 2018 strategy that puts emphasis on communication between family members.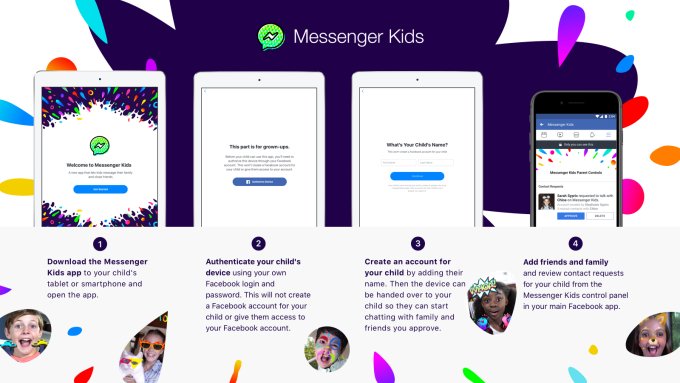 The app can be installed easily. A parent just must verify the account, then set up a mini-profile with the name and photo of a child. Using Messenger Kids, you can select contacts in the main Facebook app (for example, grandparents, aunts, godparents, close friends) with whom the child can be connected. Contact with children is usually not searchable on the Internet because their privacy is under strict supervision.
If a child wants to chat with one of classmates, for example, the parent must first authorize this connection. Children also have access to a limited amount of GIFs to avoid seeing inappropriate images.
Parents do not see the conversation with children, so they need to check it on the child's device, but have an overview of whom are their kids connected with. However, if the child reports an inappropriate chat content, in this case, parents will receive an automatic alert. As soon as the child reaches the age of 14, Messenger kids will no longer be available. In this case kids can set up their own Facebook account.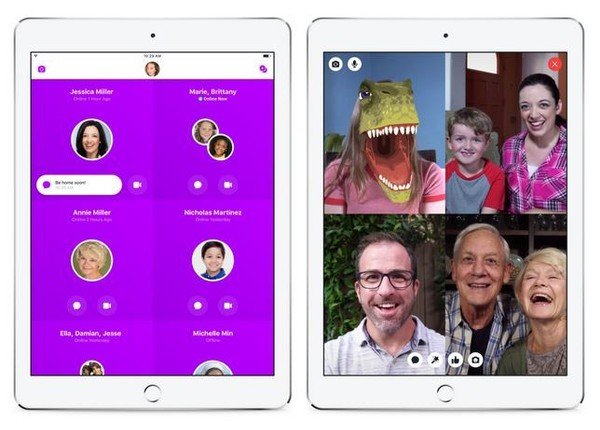 Messenger Kids, however, has a lot of opponents who oppose the use of technology by children of such a low age. However, statistics show that 93% of children between the ages of 6 and 12 have access to tablets and smartphones. 66% of these children have their own devices and use social media and messaging apps that do not have the special security settings Messenger Kids offers.
Although children may not use social networks until they are 13, there are unfortunately accounts with fake age, and this situation is difficult to trace. Mark Zuckerberg himself and other members of Facebook's leadership are parents, so they deal with child safety issues and facilitate parents' and children's communication.
Messenger Kids is currently only available in the US. Whether it really gains popularity and will be launched in Europe and other continents, it remains a question.
Here is a small sample of the app from the US Apple Store and official information from Facebook.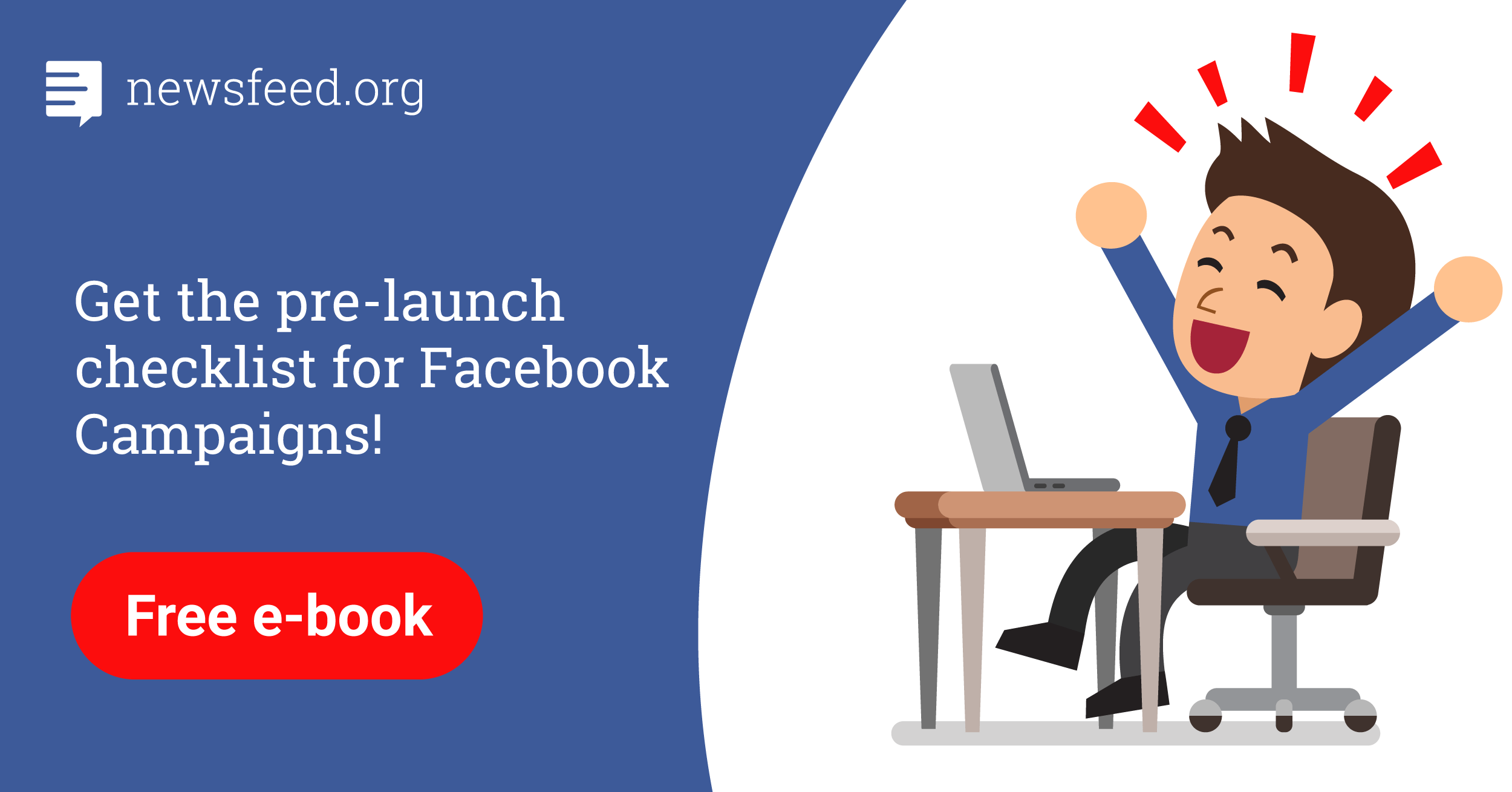 Comments