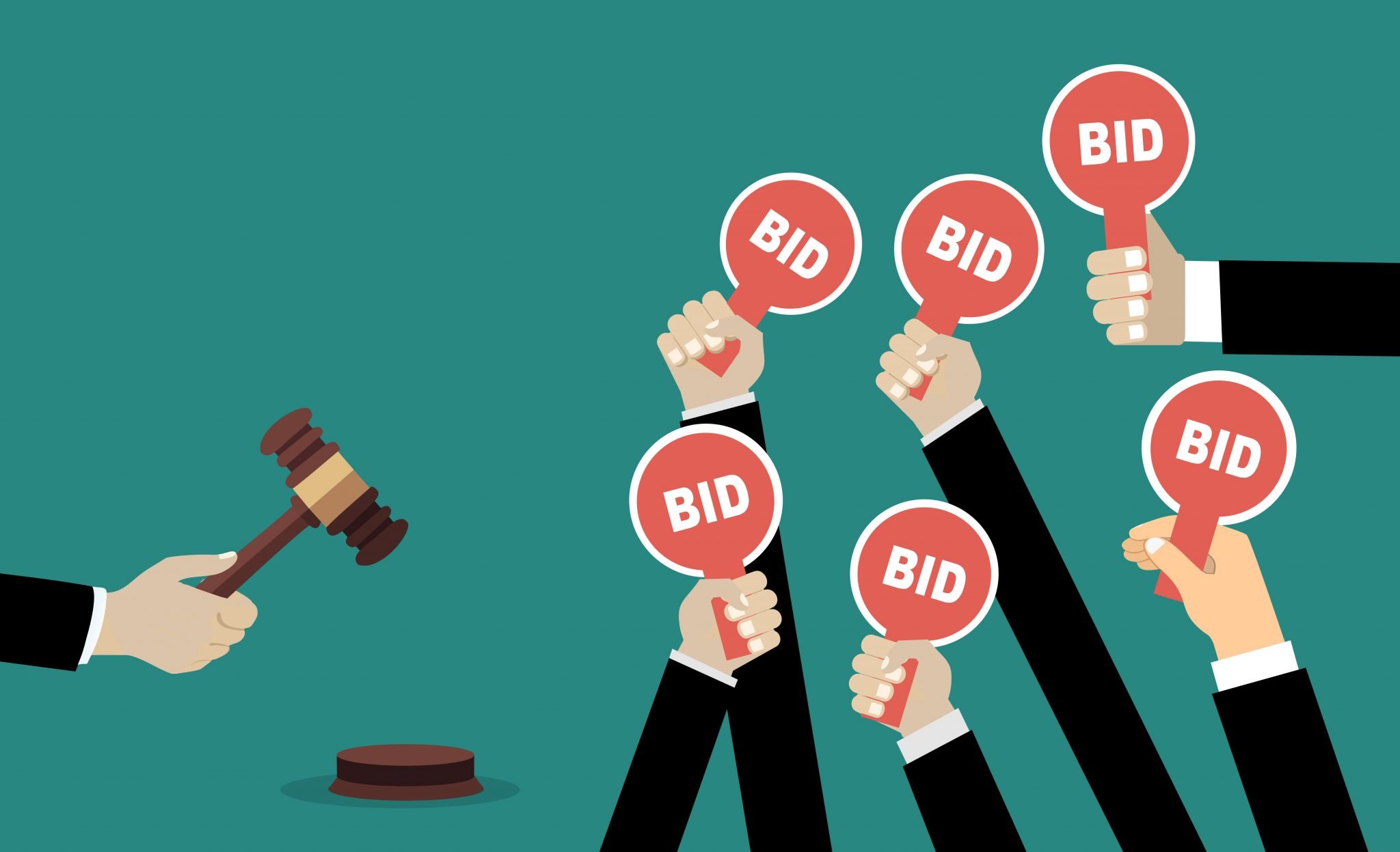 Facebook allows advertisers to control how much they pay for conversions with enhancements to the existing bidding options and introduces a new "tool" – Learning Phase.
Facebook will be introducing a series of enhancements for their bidding offerings. The goal behind the changes is to enable advertisers have a better control over the cost per action (CPAs) they get on Facebook.
Over the coming weeks Facebook will be rolling out lowest cost, target cost and, lowest cost with bid cap, and will be improving the descriptions of bid strategies. In the following table you can see a summary of the enhanced bidding strategies.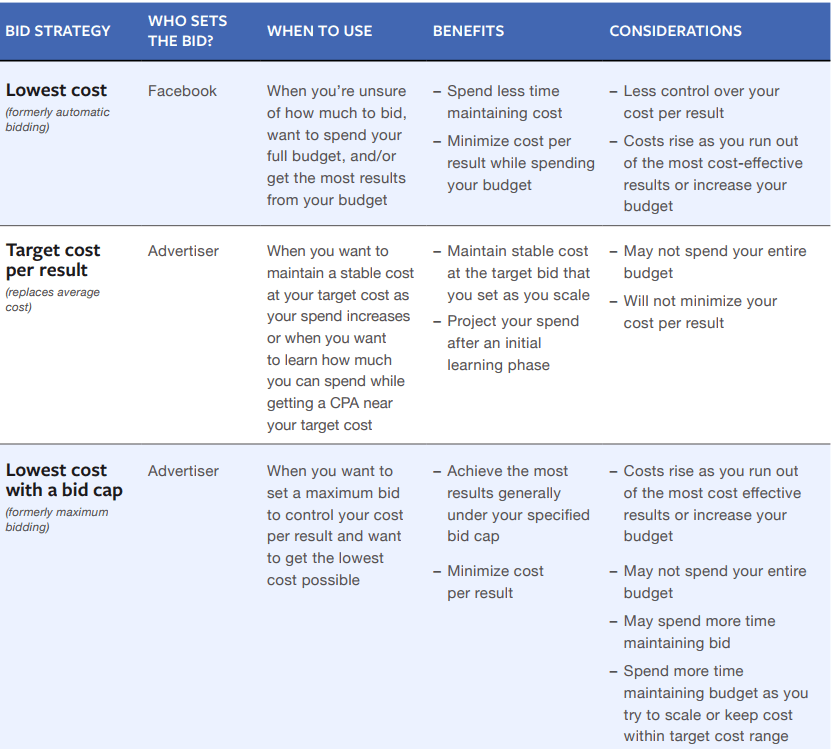 Lowest Cost and Lowest Cost with bid cap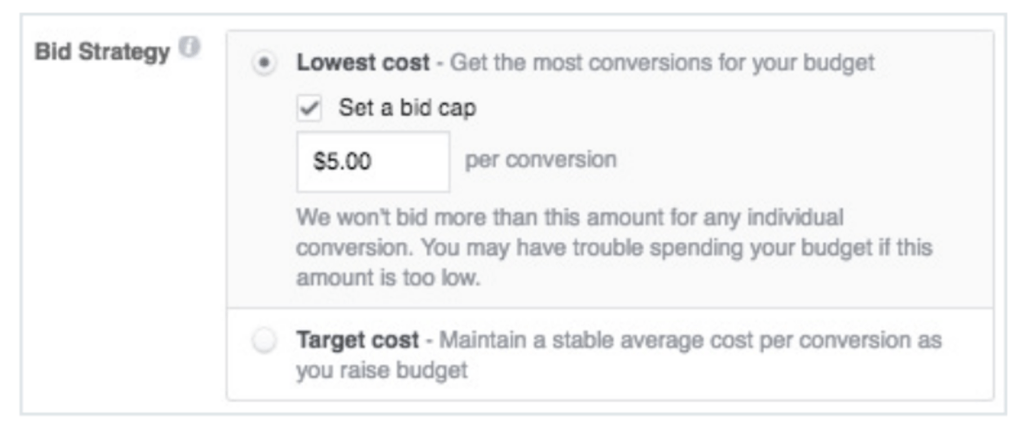 Lowest Cost bid is the way to go if you are not sure how much you are willing to pay for a conversion or you have no previous historical data to point you towards the right bid. This  lets Facebook decide how much it will bid. Use this option to learn how much your CPA will be and then you can switch to Lowest Cost with bid cap or Target Cost.  With Lowest Cost with bid cap you can let Facebook what is the maximum you are willing to pay for a conversion. This does not allow for a stable CPA throughout the lifetime of your campaign.
Target Cost

This type of bidding strategy can be utilised if you know how much you are willing to pay for a conversion or if you want to keep a stable CPA throughout the lifetime of your campaign.
Learning Phase

Learning phase is the phase starting right after Facebook starts delivering your ads for the first time. In this initial period, Facebook does not have all the necessary data needed in order to guarantee a steady performance, meaning steadily generating conversions based on your bid and targeting. In order to do so, Facebook's machine learning algorithm requires at least 50 conversions in a seven-day period. In the case that you are optimising for conversions, you need to factor in whichever attribution window you are using. If, for example, you are reporting based on 1-day after click, then your ad set needs 50 conversions generated within one day of the click that led to them.
The learning phase takes place whenever a new ad set is created or whenever a significant change takes place. Facebook considers any of the bellow changes in ad set level as significant:
Bidding
Budget
Targeting
Ad creative
"Optimization for Ad Delivery" choice
Scheduling
The learning phase doesn't necessarily end you once hit the 30 or 50 conversions mark. It can also end when the ad set has been created more than 7 days, or 7 days have elapsed since a significant edit. This can happen if the event your ad set is optimised for rarely occurs.
Things you should keep in mind
You can not use the target cost bidding strategy with accelerated delivery.
When utilising the bid cap with the lowest cost bid strategy, you need at least 30 of the conversions your ad set is optimized for per week.
When setting a target cost bidding strategy, the number of conversions required are 50.
In the case you are not achieving the above requirements try optimising for a different conversion that occurs frequently (add-to-carts instead of purchases).
Don't make frequent changes in your bidding strategy as this may "re-start" your optimisation delivery and Facebook will need to re-learn.
Be prepared to make trade-offs. If you are looking to maximise the number of conversions you make you need to be more flexible wiTh ROI and CPA.
The learning phase will start the hour after a significant edit is made.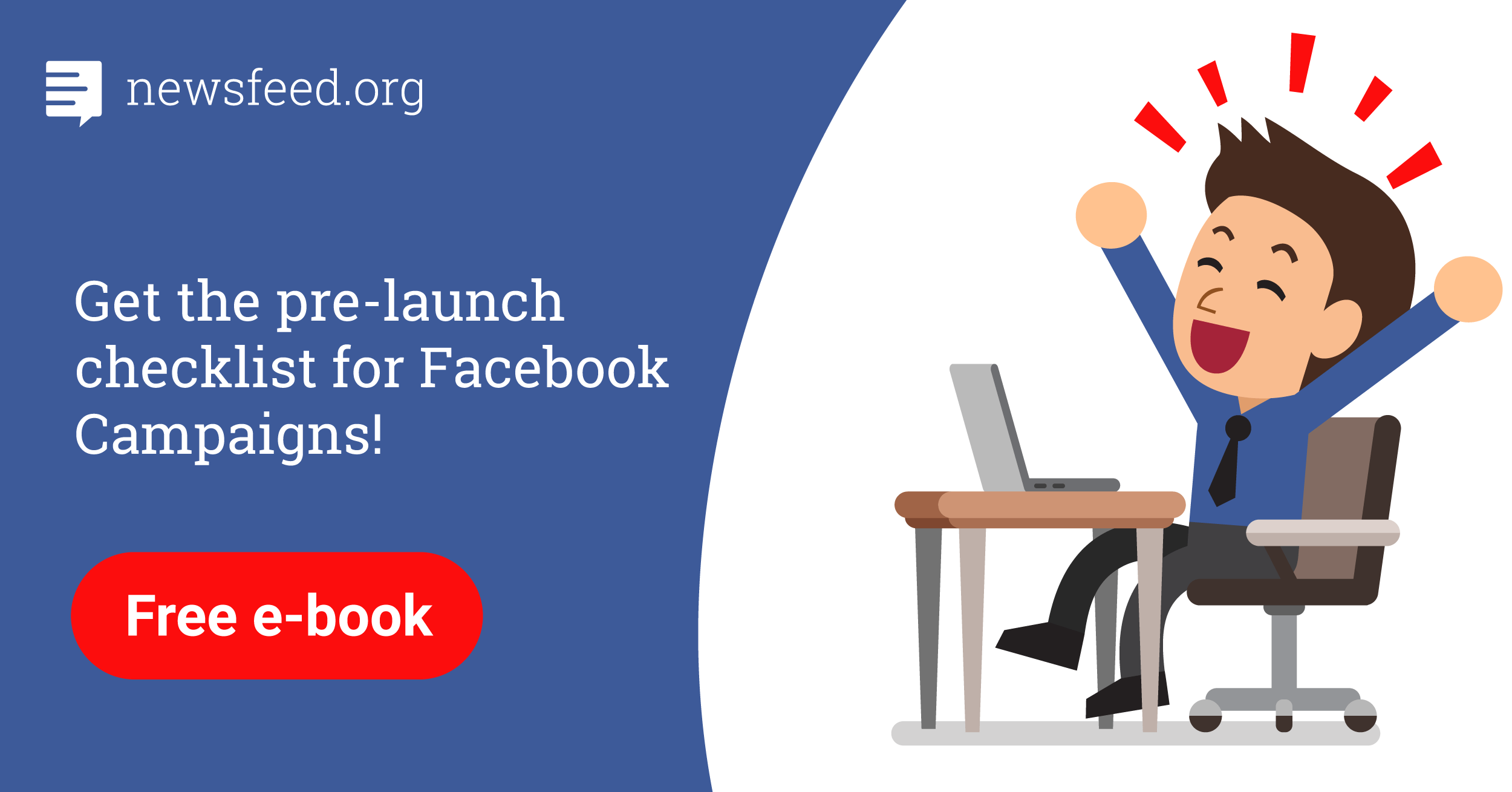 Comments