A new report will be available to all marketers from this week onward that will provide advertisers aggregated insights for creatives across campaigns and ad sets.
The Creative Report can be found under the account overview tab within Ads Manager and Power Editor. Each row represents one creative unit, which is comprised of a headline, text, call-to-action, and image or video. This report aims to provide advertisers with actionable insights as to which creatives perform the best and capitalise on this by creating similar creatives. For each creative unit you can see the delivery status, spend, results, cost per result, and reach and frequency.
By hovering over ad creatives you can see the full creative unit and as with the main reporting interface in Ads Manager, you can customise the columns by adding or removing the ones that help you in your analysis to further improve your campaign's results.
The report also provides you with features such as:
Creative unit preview
Navigation to Ads from within the creative reporting
Ad-level detail
Creative unit preview
When hovering over a creative and the full-sized creative appears, you can choose to see how the creative will appear on different placements.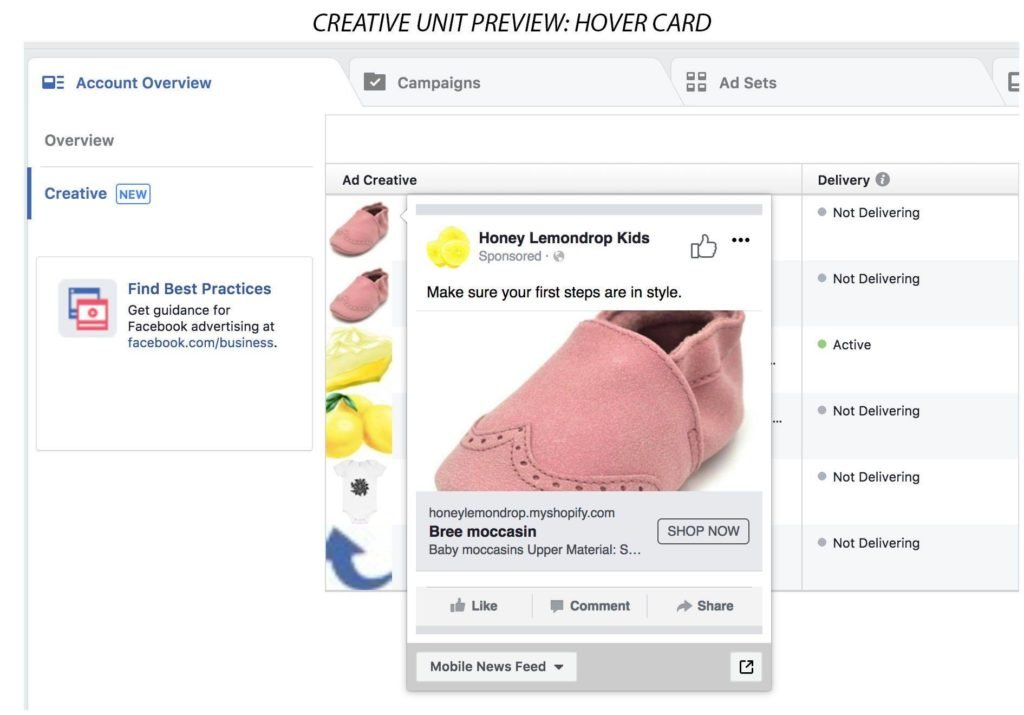 Navigation to Ads from within the creative reporting
While in the summary view, you can navigate to a specific ad by clicking on the "Used in X Ads" link.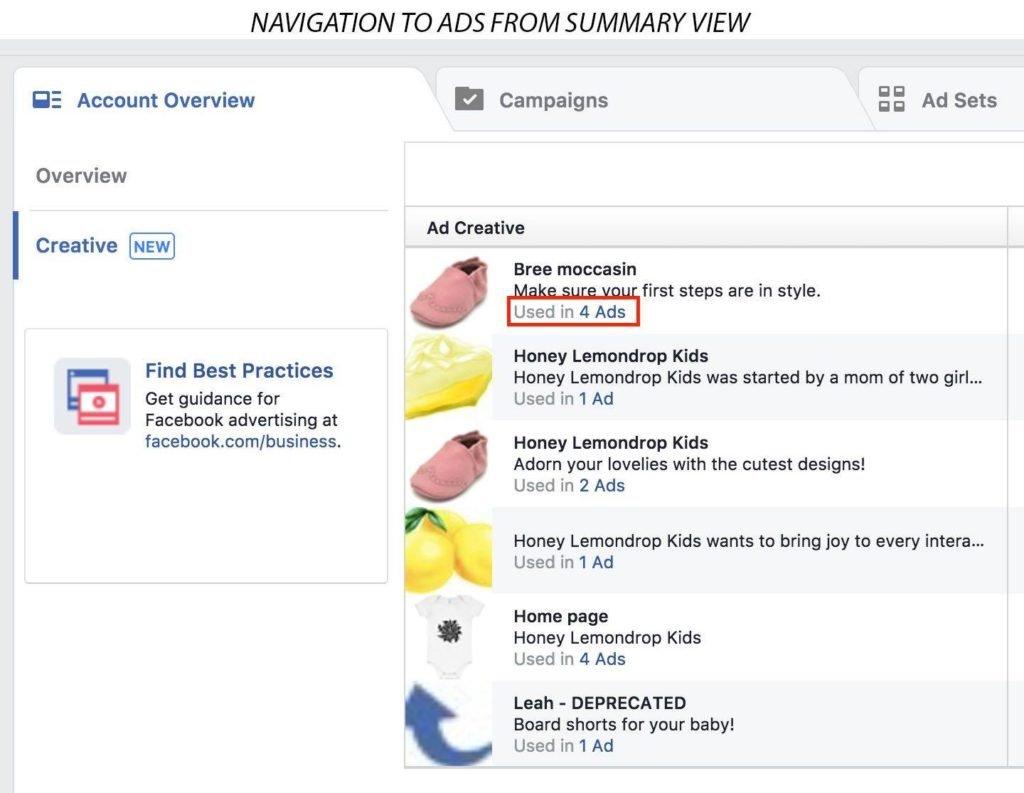 Ad-level detail
By checking the "Breakdown by Ad" checkbox, the Ad Creative column expands to show all the ads that use that creative unit.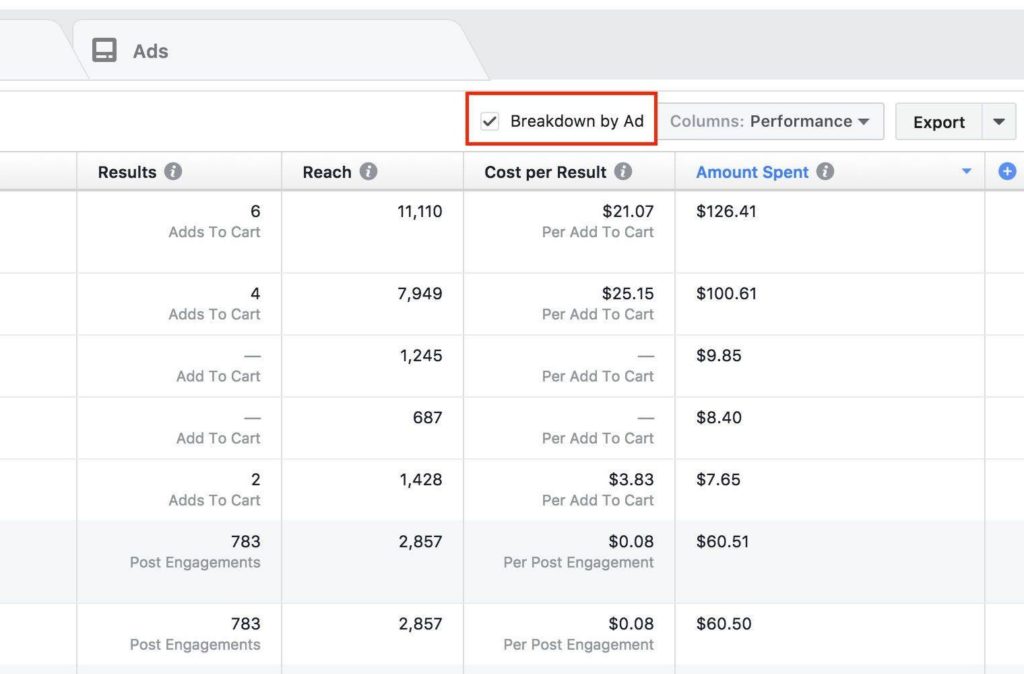 The  Creative Reporting will surely be a go-to "tool" for advertisers since it enables them not only to quickly view whether an ad isn't delivering but also see which specific creatives drive conversions for their business.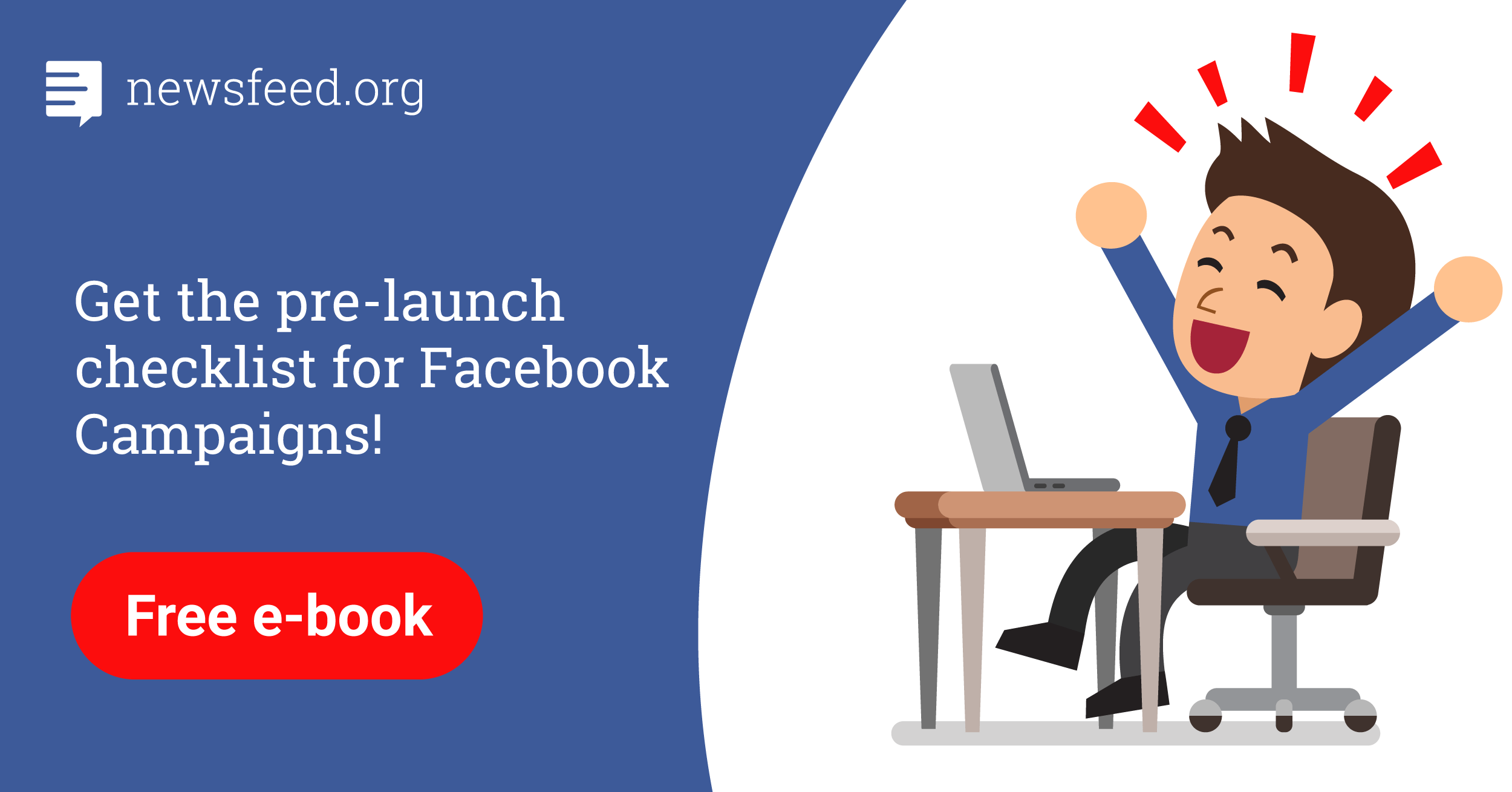 Comments