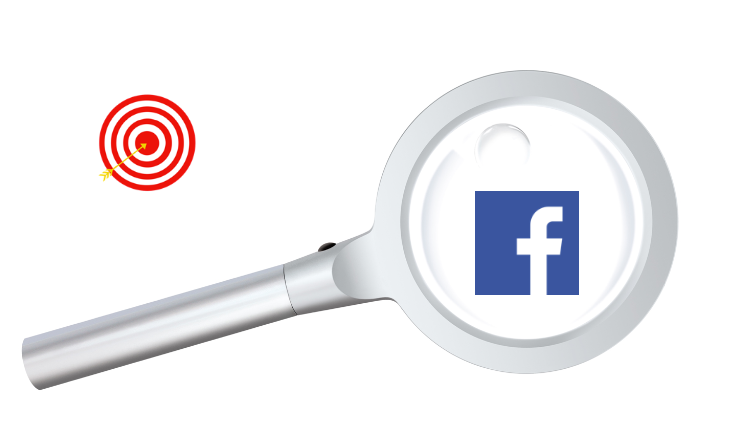 Facebook will allow all users to learn why they see each post in News Feed and will explain why they see it. Facebook's goal is to increase the transparency of the content displayed and to inform users about how the Facebook algorithm works.
Why I see this post

This new feature will help users better control content and understand why they see posts from friends, sites, and groups in their News Feed. It's the first time that Facebook has created a feature that shows how the ranking algorithm works directly in the application.

When you click on the three dots in the upper right corner of a particular post in your News Feed, you will get detailed information on why the post is displayed to you. Now we'll show you what you will see in the case of posts from friends and groups and what information has the most impact on the ranking and delivery of content:
1. How long you have been friends with the person
2. How long you have been a member of the group
3. You gave the user more likes and comments than others.
4. The post is more popular than others.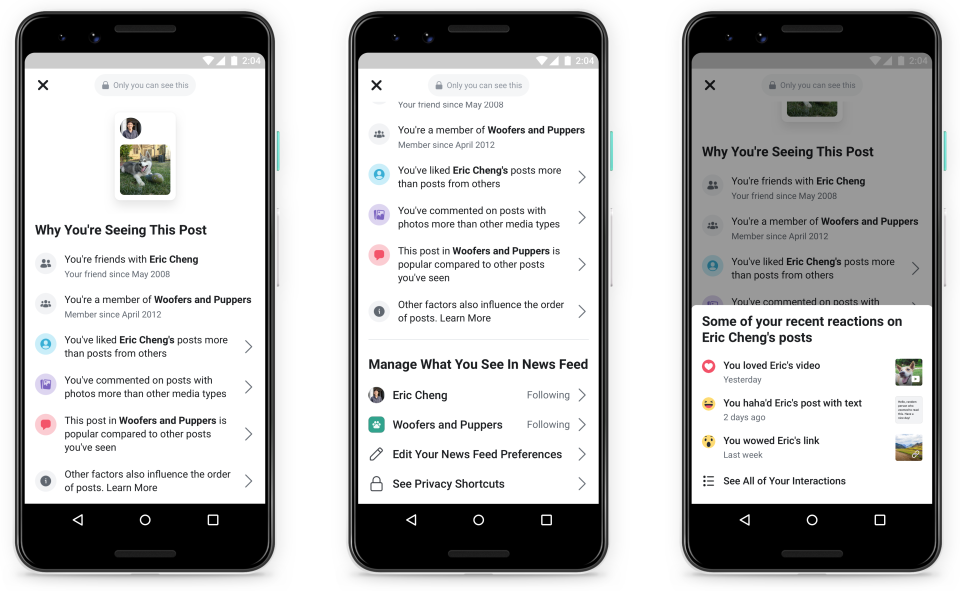 After reviewing the information, you can customize what you see in the News Feed and customize your settings.

Additionally, you'll see an overview of how you recently responded to user, page, or group posts.

Facebook has introduced the new feature and is gradually activating it for all users.
Why do I see this Facebook ad?
In 2014, Facebook also launched an ad transparency feature, which has gradually improved over the years. Thanks to this, they have received a good amount of useful user feedback. For sponsored posts, click the three dots in the top-right corner to see "Why do I see this?"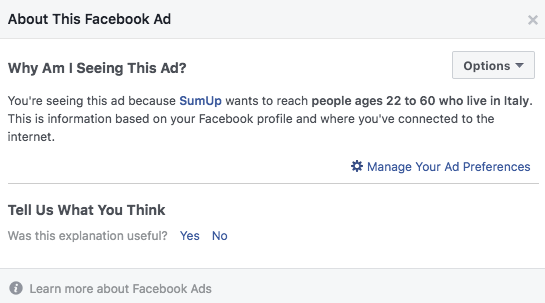 When you open it, you'll see why you see the ad and you'll see a link to Manage Ads Preferences where you can adjust your ad settings while getting basic information about how ads work.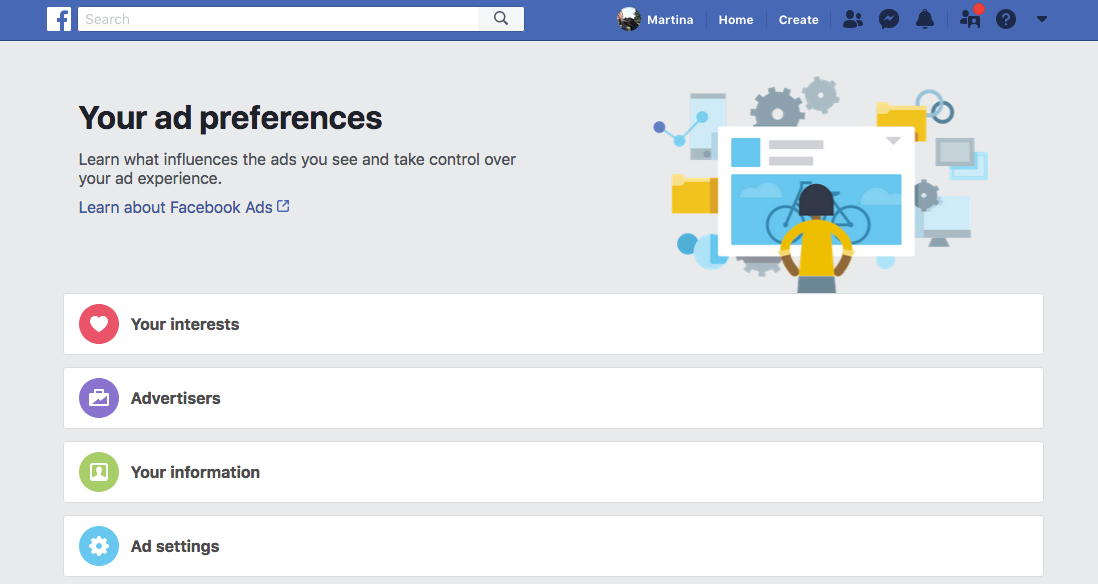 Facebook is preparing another update to the Ad Transparency feature, giving more details on why your ad is being displayed to you.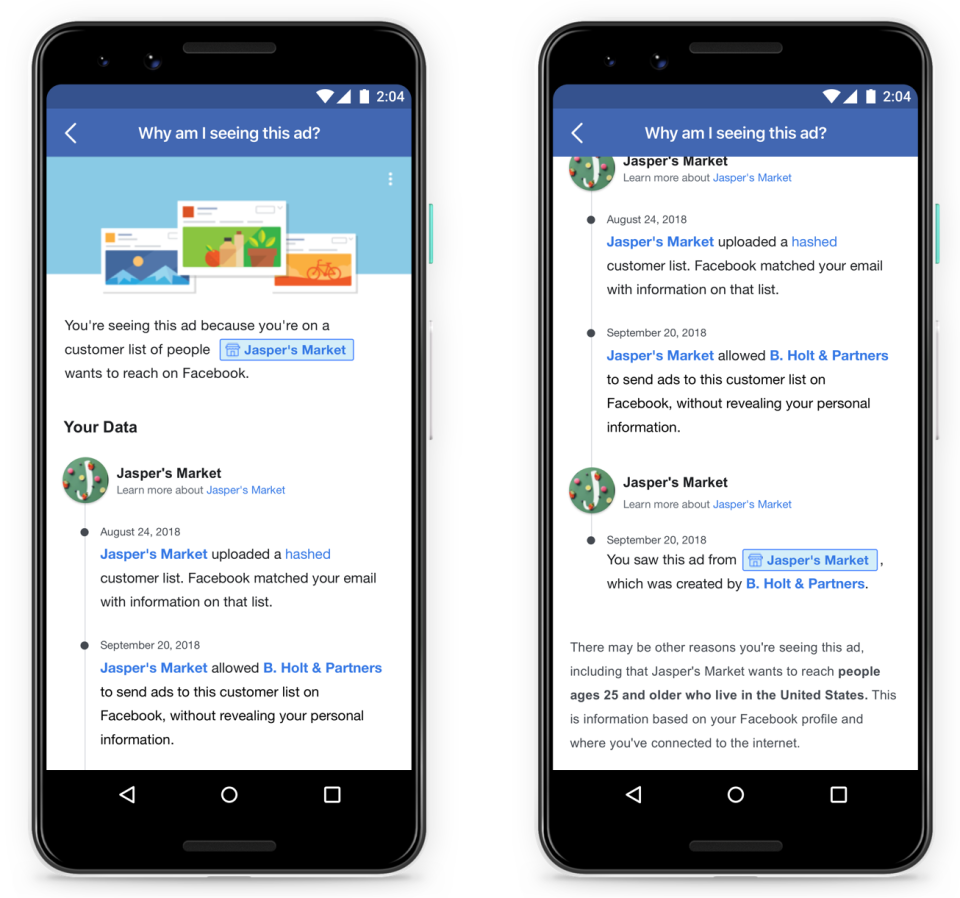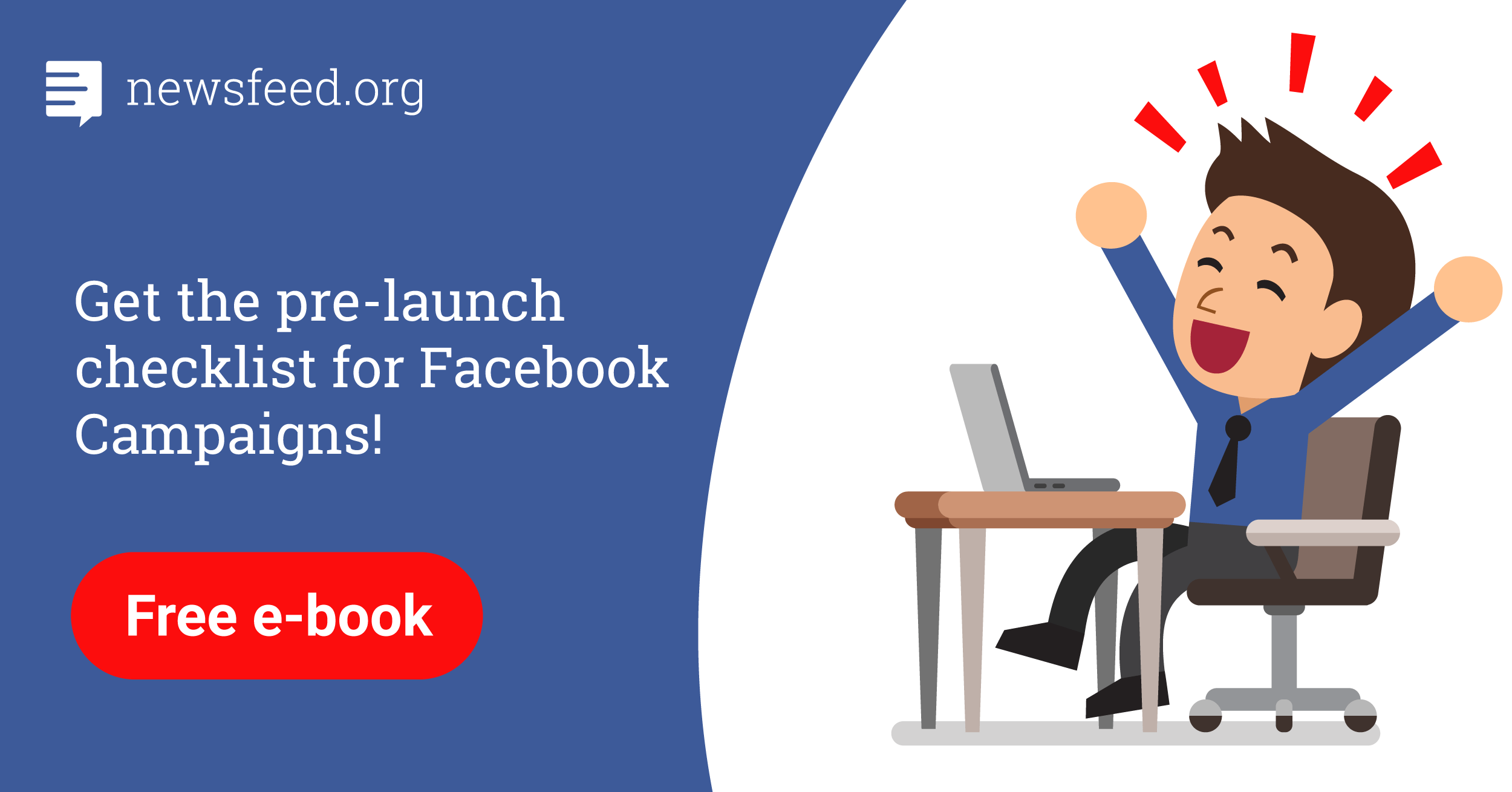 Comments