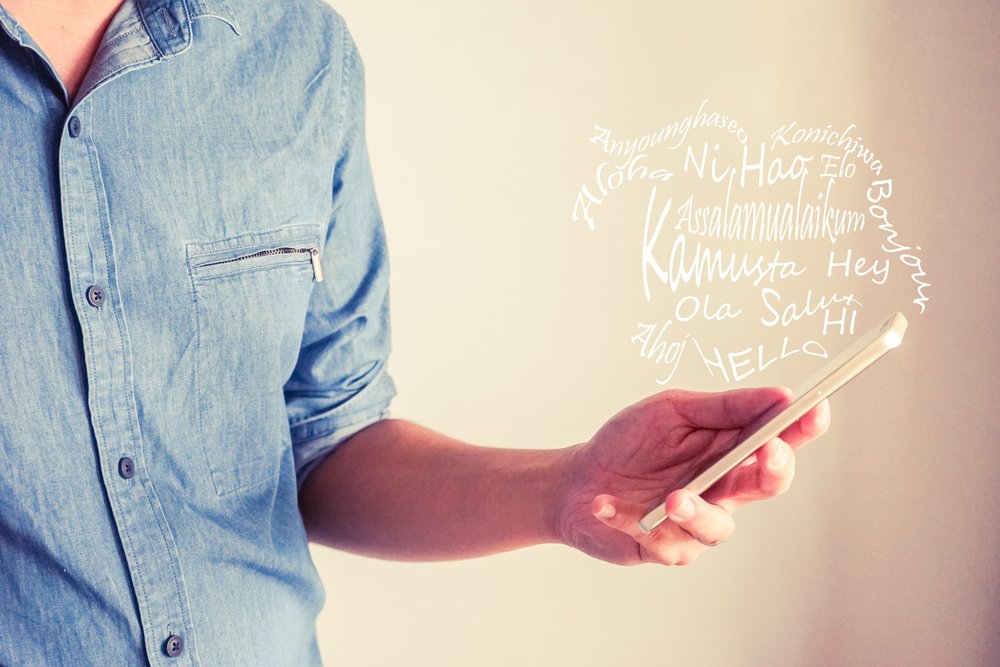 Facebook has recently introduced Dynamic Language Optimisation to help marketers and their businesses grow internationally.
A new and valuable tool enters Facebook's cross-border solutions family; Dynamic Language Optimisation. After the introduction of International Lookalike Audiences, Multi-county International Audiences, multi-city targeting and  IQ cross-border insights finder, Facebook aims to provide marketers with all the necessary tools to grow their business internationally and the recent roll-out of Dynamic Language Optimisation proves just that.
What is Dynamic Language Optimisation
Facebook says about Dynamic Language Optimisation "As businesses expand to new countries or regions, it's important to reach the right customers in their preferred language. With dynamic language optimisation, businesses can include multiple languages in one campaign, and Facebook will match the right language to the right person at the right time. This solution also makes budgeting across different languages easier, as Facebook will optimise for the best performance based on your total budget and campaign objective." The premise of the feature is similar to Dynamic Creative.
The advantages of using Dynamic Language Optimisation
By utilising this feature, you can:
Connect with customers in a more localised way.
Optimise for  different language headers, body text and deep links at the ad set level.
Save time by avoiding to create many adsets – as many as the targeted languages- manually.
Smartly invest your budget to the languages that generate conversions.
The disadvantages of using Dynamic Language Optimisation
Yes, this feature is really powerful but it's not suitable if:
You don't have the translated texts. Facebook doen't provide you with translation of your originally copy. It is up to you to translate them.
You don't don't have a localised website. You should rethink if you can't provide the website/landing page in the language of the ad.
You don't have speakers of the additional languages you will advertise in since it will be difficult to create engagement and communicate with foreign speakers.
How to get started
In order to get started with Dynamic Language Optimisation you need to create a campaign with Traffic, Mobile App Installs, or Conversions as its objective. Fill in the ad set information the way you would usually do but place special focus when choosing placements as this feature is only available to Newsfeed (mobile and desktop), Instagram and Audience Network placements. In the case that you forget, you can select the "right' placements in the ad section by clicking on "Remove Additional Placements" when clicking on "Multiple Languages" button.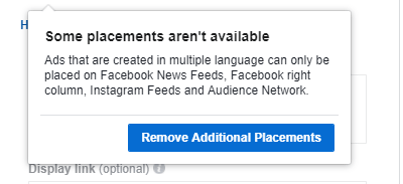 Head over to the ad section and once you fill in the Identity, Format and Images, scroll to the Links section. Here you will find the "Multiple Languages" option and upon clicking on it you get the Manage Languages window. Here, you need to define your default language, for example english, or one widely spoken by the country's population.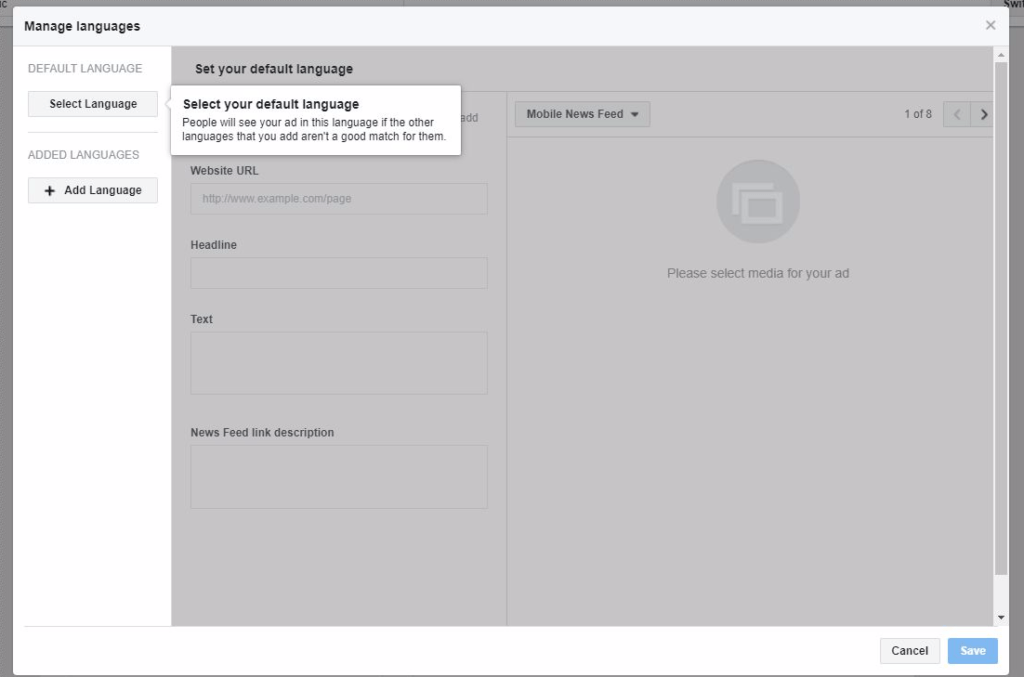 The default language will be the one shown in the case that the other languages you add aren't a good match for them. Fill in the landing page (website URL), headline, text and description for you ad and then move on to add your next language. You can add up to five languages (five alternative and one default, six in total) and set landing page, headline, text and description in those languages. Once you are done, click "Save".
What you should know
Maximum number of assets per type is six
Titles, descriptions, bodies text maximum length is 255.
No two assets of the same type can have the same language
Only languages from the list of available languages Body assets must have values for all languages.
Only one image can be used with all text variations.
This feature doesn't support bulk editing, bulk duplication or quick duplication.
Dynamic Language Optimisation is in open beta and will be rolled out gradually.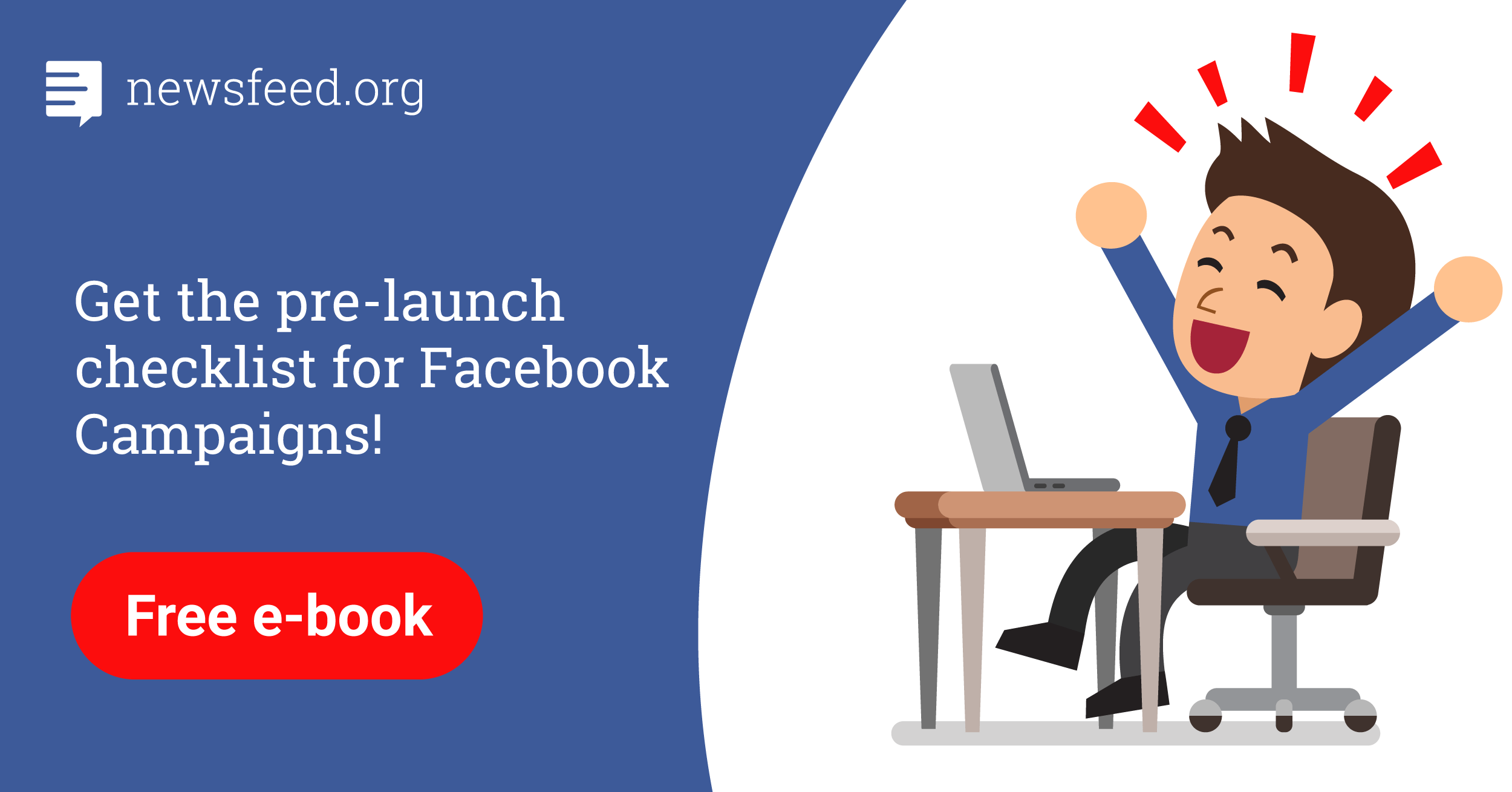 Comments