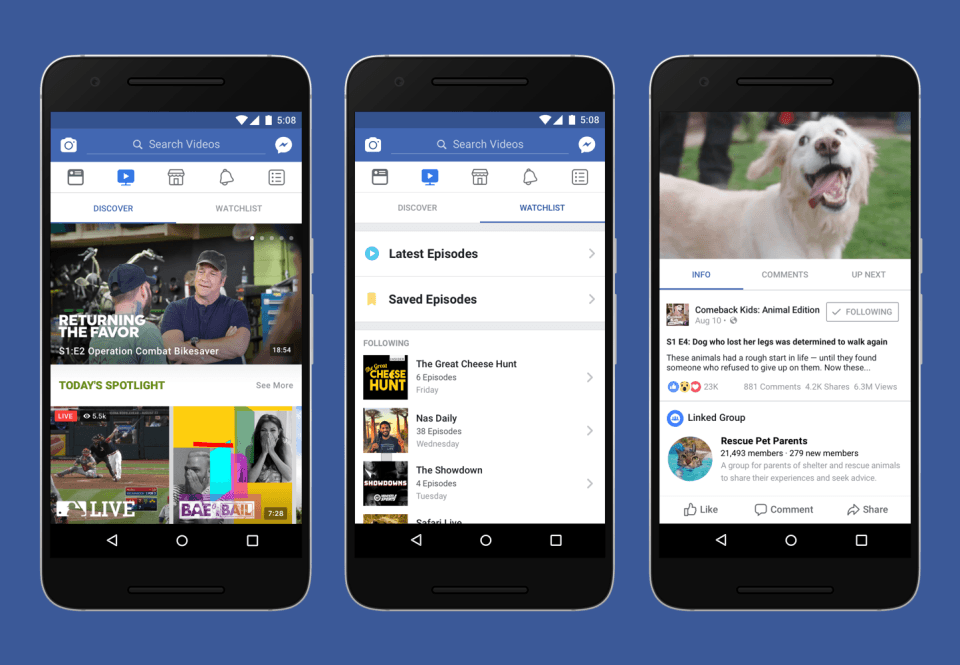 It seems that Facebook is looking to compete with Netflix, YouTube, Hulu and the likes, with the launch of Facebook Watch.
Facebook wants you to spend more time watching videos on its platform. Facebook believes in video and previous updates and new features related to this medium attest to this very fact. Even Daniel Danker, Director of Product over at Facebook, praised the power of video on a post published on Facebook's Newsroom, where, among others, mentions that "Watching a video on Facebook has the incredible power to connect people, spark conversation, and foster community."
Watch's purpose will be to become your destination for shows on Facebook. Watch will be available on mobile, on a desktop, and in TV apps. Shows will be consisted of episodes — live or recorded — and follow a theme or storyline. In order to help you keep up with the shows you follow, Watch has a Watchlist so you never miss out on the latest episodes.
Content discoverability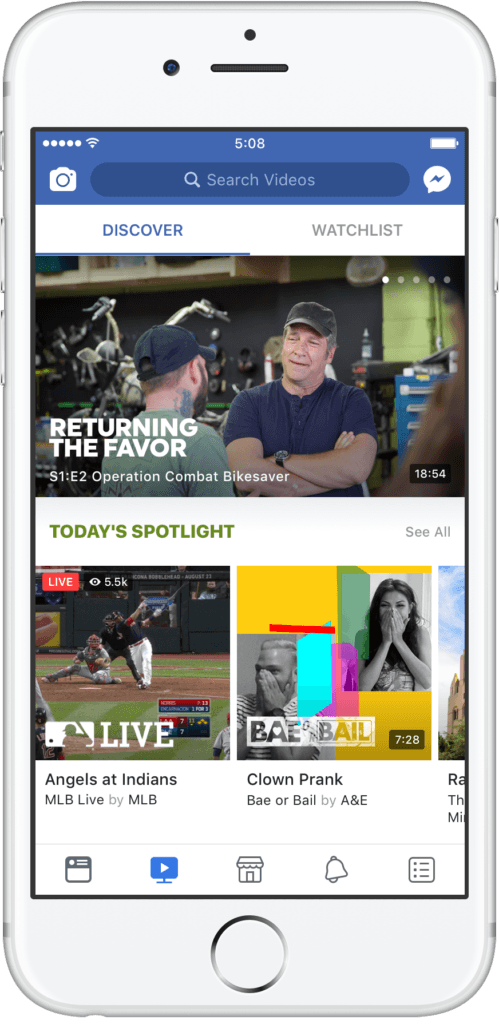 It looks like a combination of what your friends are watching and what is trending will influence how you discover new shows, as Facebook introduces sections like "Most Talked About," which highlights shows that spark conversation, "What's Making People Laugh," which includes shows where many people have used the "Haha" reaction, and "What Friends Are Watching," which helps you connect with friends about shows they too are following. Facebook will be bringing in people's comments and reactions to a show helping show-viewers connect with friends and fellow fans while watching.
Watch and content creators
Viewers aside, Facebook is opening their platform to creators and publishers to find an audience, build a community of passionate fans, and earn money for their work.
It will be focusing on the following variety of shows:
Shows that engage fans and community.

Live shows that connect directly with fans.

Shows that follow a narrative arc or have a consistent theme.

Live events that bring communities together.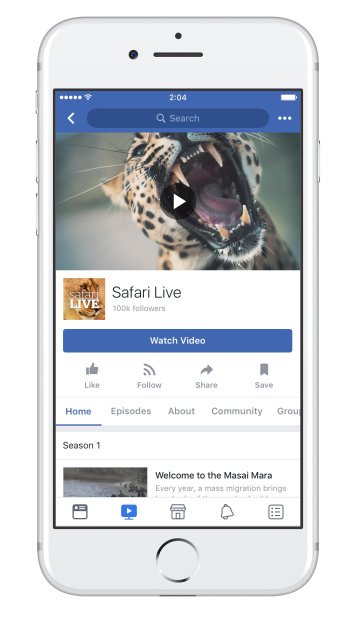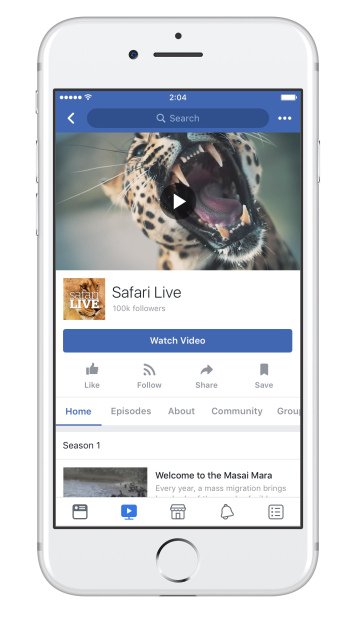 Facebook is also introducing Show Pages. Show Pages are organized in a way that makes it easy for people to understand what a show is all about, watch episodes and other related videos, and connect with communities that have formed around a show.
Watch and monetization
Facebook cares a great deal about creators and it helps them monetize their shows through Ad Breaks. It is expected that Ad Breaks will be rolling out over the coming months. Another way for creators to earn money from their work is through the creation of sponsored shows using the branded content tag.
What's next?
With Facebook investing time, energy and resources on Watch we can only expect that big thing are in store. Facebook sees a huge potential here and, if people embrace it, it can grow into a standalone app, which was the case with Messenger.
From the side of content creators, it will be interesting to see who will be eligible to create their own shows and content. Will it be like YouTube where everybody is able to create their own shows and content? Time will tell.
For the time being, Watch will be a tab within the Facebook desktop, mobile, and TV app for a limited people in the U.S.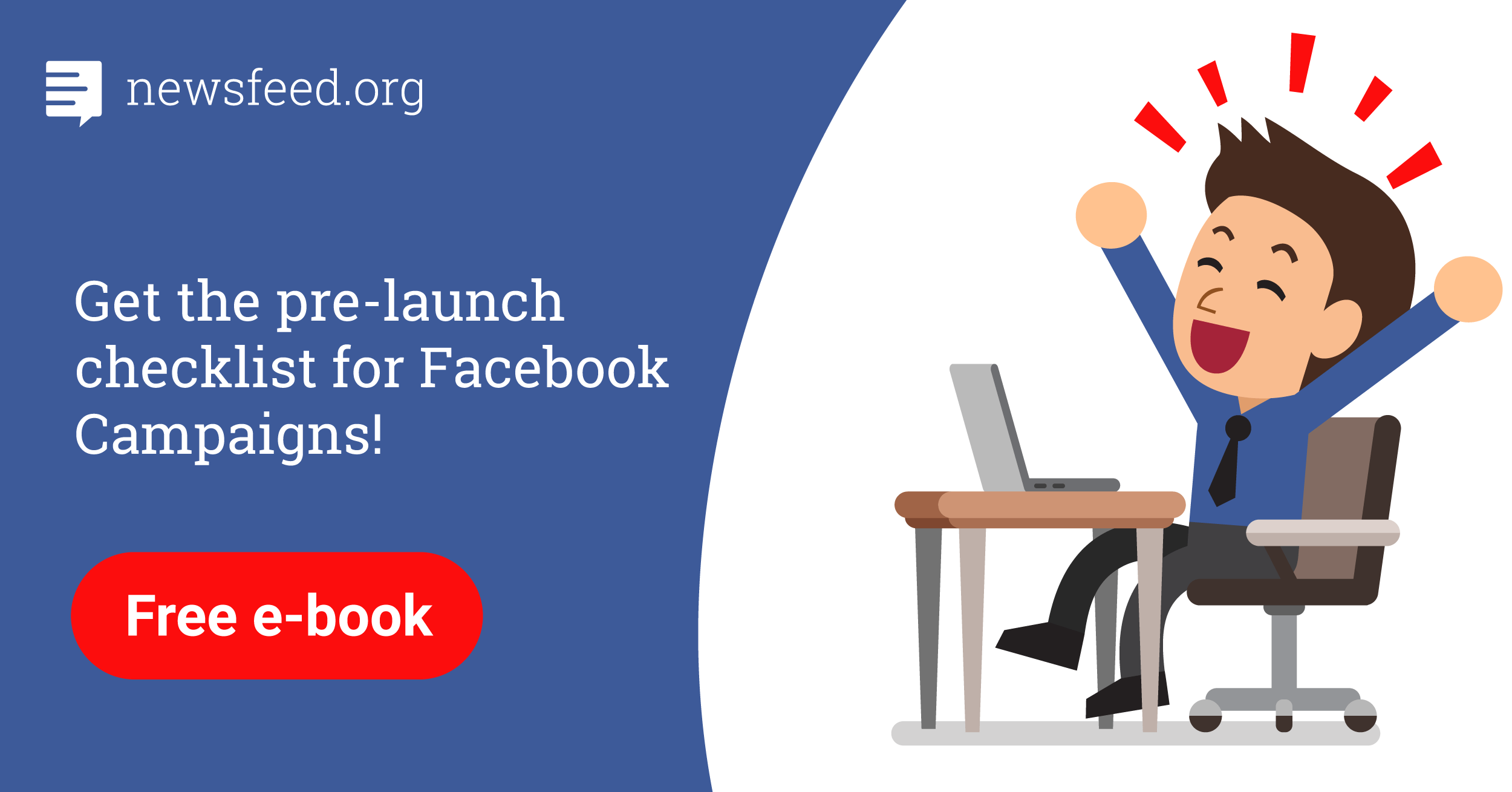 Comments