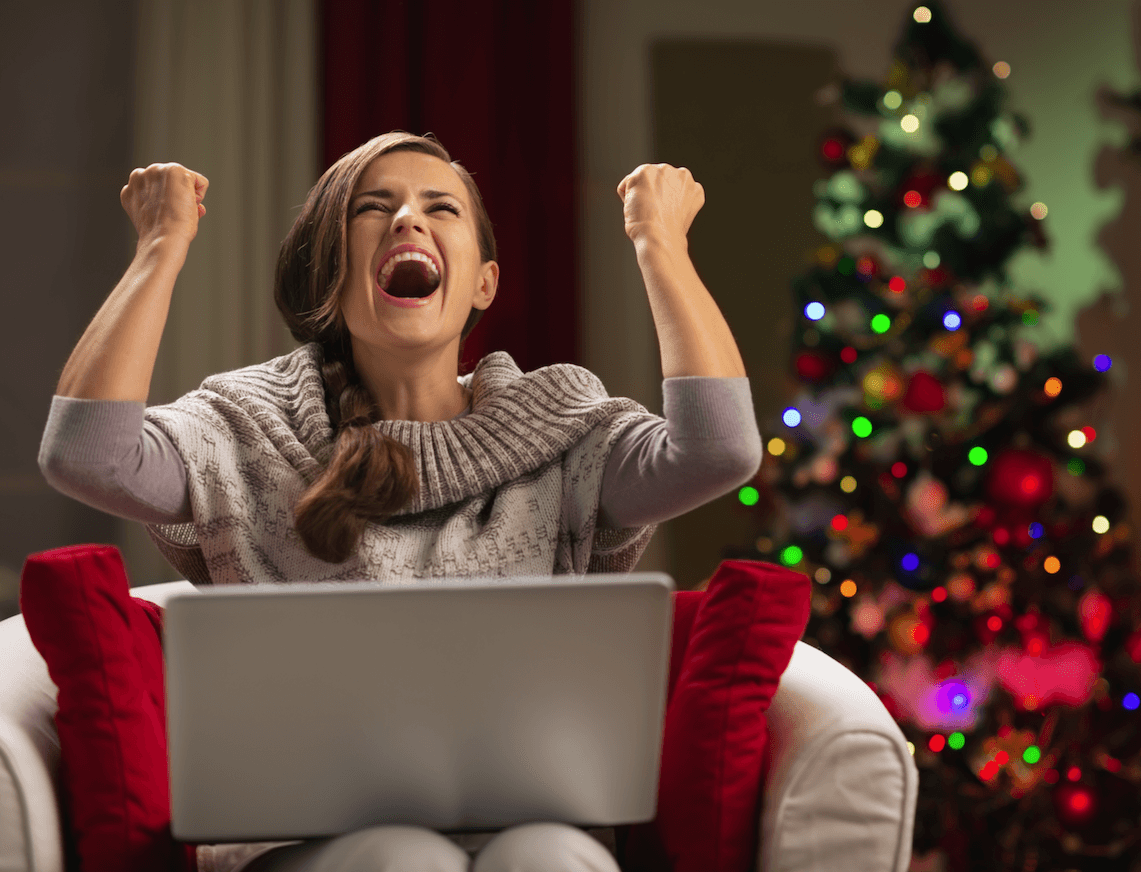 If you want your Christmas to be even better (regarding performance campaigns on Facebook) you cannot miss the 7 paragraphs below. In this article, we will provide some tips on how to get the most out of your Christmas campaigns.
In an ideal world, the preparation for the holiday season should always start at the beginning of the year. Optimizing PPC campaigns is a continuous and complex activity, so a few adjustments done shortly before the main season will not save your profits. However, if you have been optimizing your campaigns thoroughly during the whole year, our tips can for sure enhance your campaign's performance.
Start collecting your remarketing audiences in advance
This might be clear to you but we will rather repeat it – it is crucial to have FB pixel implemented in order to collect information about the visitors or customers. If you have it, you can easily remind yourself of your former customers. Whoever purchased on your e-shop in the summer (and was satisfied) might want to make a purchase for holidays again. With the help of so-called WCA 3 audiences, you can reach your frequent visitors easily.
Always double-check that your FB pixel measures everything correctly before the holiday season starts!
Focus on short-term remarketing audiences
Think of all those folks who always delay their holiday-time shopping until the last minute. It is very useful to use short-term remarketing audiences (1-3 days) because people have to decide quickly now and therefore their buying process can be much shorter than usual.
Do not forget to target Lookalike Audiences
Target people who purchased the most last year. Do not forget to create Lookalike audiences out of this group. If you do not have such a custom audience, go to breakdown section and see what was the most successful target group last year regarding gender, age, etc. Then you can use a similar demographic targeting at least.
Do not be surprised by changes in people's buying behaviour
Take into consideration the fact that the demographic profile of your typical customer can change during the holiday season. For instance, if your customers are teenagers or young adults for most of the year, it is likely that prior to this holiday season it will be mainly their parents making purchases. Not to mention that the Facebook environment will change too. As your competitors will try to get the most of the season as well, you have to be prepared to bid much higher than usual and be little more aggressive.
Be prepared to build up a tension
As holiday season will be coming up, try to create the sense of urgency in your customers. We do not mean to scare them, but to have a set of limited-time offers and sales-ready.
Do not underestimate the power of a good creative
There might be not a holiday spirit inside of you, but this does not mean your ads should be ordinary, too! Give your banners and text a bit of a festive spirit and differentiate them from the ones you are using for the rest of the year.
Be prepared for after-holiday sales!
Do not forget that people are more than willing to spend their money even after the holiday season ends. Partly because they are used to buying goods in those huge after-period sales but also because they have found an envelope with money under the Christmas tree. Therefore do not switch your holiday campaigns off, just update them and include new offers and sales.
We did not want to ruin the magic of number 7 in the title, therefore this is an extra tip. However, you might find it useful, too. If you are not sure how to target people connected with your brand, you can try to use audiences based on the Facebook engagement (so-called Engagement Custom Audience). For instance, you can create an audience of people that saw a video on your fan page for the past 365 days.

Comments