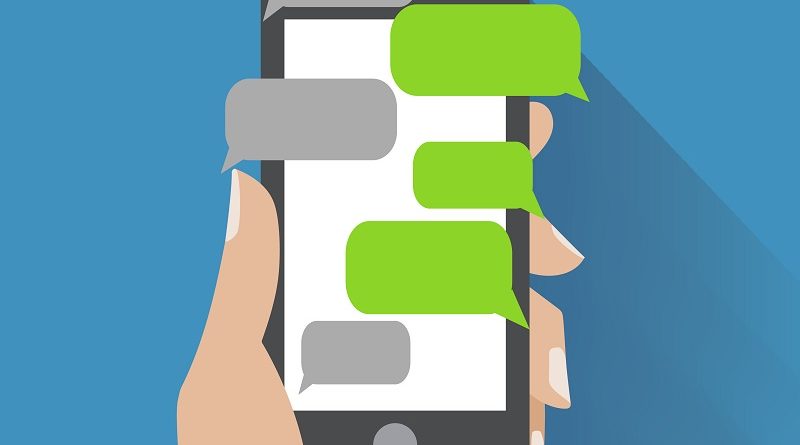 Messaging has become an attractive communication channel for business. Messenger, WhatsApp, Viber, Telegram, or We Chat applications have billions of users around the world, and statistics show their popularity with businesses. They use messaging platforms in particular for communicating with customers as well as for communicating within the company. By choosing an appropriate strategy, Instant Messaging can also be used for B2B and B2C business.
Messaging marketing is closely related to social networks, with the emergence of new Instant Messaging platforms. The trend shows that customers prefer to communicate via direct messages as opposed to email or the standard SMS, where there is usually a delay between the request for information and the answer (an asynchronous form of communication). Instant Messaging conversations are more specific and exceptionally fast. Simply put – users prefer to communicate in real time.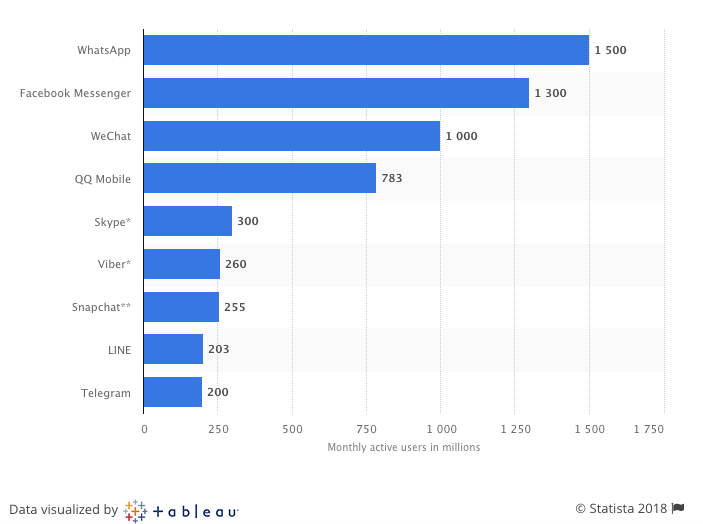 Reports on user behaviour show that:
The average user sends about 67 messages per day, and spends about 23 hours per week writing them
Individual text messages are read in less than 5 seconds
Women send 14% more messages than men
80% of entrepreneurs use messaging for business purposes
56% of people prefer to write messages than to contact the company by phone
2 billion messages are sent monthly through Messenger between companies and individuals
Now, let's present some facts which show why it is important to think about creating an Instant Messaging strategy:
1. Interactive communication in real time
Apps such as Facebook Messenger, WhatsApp, or Direct Message on Instagram provide instant communication. In addition to text messages, users can exchange multimedia messages, such as photos, videos, documents, or sound.
If you receive a product offer via the standard SMS, you usually delete or forget about it immediately. And if you do want to respond to an offer, you would then have to call the business or find a store. SMS messages are one-way communication. On the contrary, Instant Messaging platforms can turn this one-way communication into a real conversation.
2. Automatic replies and live chats
Instant Messaging applications have introduced many tools in recent months which create new business opportunities:
Facebook Messenger has expanded the tools for communicating with the client, such as providing quick answers with contact details, personalizing the chat plugin, and continually improving automatic replies.
WhatsApp brings new business opportunities to the table including new business applications.
Instagram adds new business tools for business profiles including a quick response tool.
All of the above-mentioned updates relate to automatic response or live chat. If the customer contacts you and you are not available to respond to the notification, the chat bot automatically answers and the conversation is simulated. The customer receives a quick initial response and starts the conversation.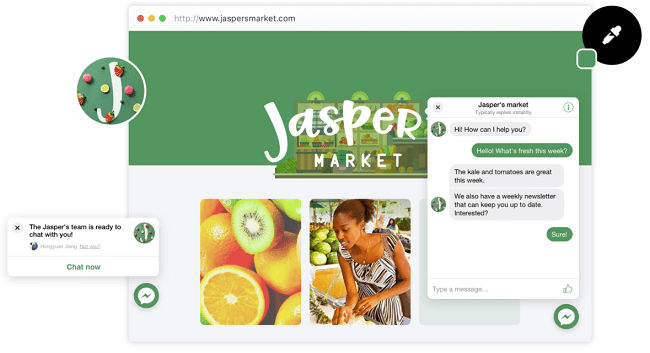 Live chats and pop-up chats have been a major trend in recent months, and Facebook offers the opportunity to integrate live chat messenger onto your website.
When setting automatic replies, it is important to determine:
What do you want to achieve with messaging?
What do clients ask about the most?
What do clients complain about the most?
What do your clients praise the most?
What information do customers need the most?
It is important to conduct a survey and gather as much information as possible from past experience. If you make good use of what you already know, you will be able to focus better on the needs of new users as well.
The goal of these features is to provide users and visitors with instant interaction. The client gets a quick answer to his/her questions thanks to chat bots, or he/she will be quickly connected with a team member of the company.
 3. B2C and B2B
Whether you are a company with a B2B or B2C strategy, think about how to use messaging tools. Instant Messaging is applicable to both B2B and B2C businesses. It is important to choose the right platform. Explore what it has to offer, its tools and integration options.
App selection should be based on your strategy:
In which country do you do business?
Different applications are popular in different countries, and so your choice of apps must take this into consideration:
WhatsApp is a world leader and is used in 104 countries. It is popular in Brazil, Mexico, India, Russia and in many countries of Europe, Africa, America, and Asia.
Facebook Messenger is used in 64 countries, notably Australia, Canada, and the United States.
Viber is also popular, especially in Eastern Europe, in countries such as Belarus, Moldova, and Ukraine. Since April 2016, Viber has been installed on 65% of all Android devices in Ukraine and used on average 16 minutes a day per user. Viber is also becoming popular in other parts of the world, including countries such as Iraq, Libya, and Sri Lanka.
Line, WeChat, and Telegram are 3 other messaging applications that are very popular in China, Japan, and Iran. Studies show that Line is the most popular application in Japan where people use it on average 40 minutes a day.
In Europe, however, the leaders are WhatsApp and Messenger. If you work with US markets, the three most used applications are Messenger, Snapchat, and WhatsApp. In Asia and specifically in China, most users use WhatsApp, Telegram and WeChat. In Africa, most people communicate via Messenger, WhatsApp, Imo, and Telegram.
Who are you trying to reach?
After you find out which apps are most used in your business country, you need to think about the target group you are trying to reach. Depending on age, profession, and interest, application usage may vary. In the Czech Republic for example, WhatsApp and Messenger are the most widely used applications, but communication with Instagram Direct Message is also very popular among younger age groups. You should closely watch these trends and keep track of developments.
Which tools are suitable for your offer
App selection will also vary according to the nature of products and services. Messenger is very often used by clients in common communication and queries about goods and services. WhatsApp is popular when sending photos and videos. Skype is also suitable for B2B communication, audio calls, video conferencing, and screen sharing with video calling.
Of course, deploying Instant Messaging should not harm the business, it should only facilitate communication. For both the customers and the brand, the introduction of new tools should be a benefit. For example, in B2C communication, the customer should not receive messages without first giving their consent so that they are not spammed by your offers. We must also take into account the new GDPR regulation.
So explore all the options and choose the right solution. Typically, popular platforms are trusted, better developed, and offer more business opportunities.
4. Internal corporate communications
In addition to communicating with potential and existing clients, Instant Messaging tools can be used to simplify work with colleagues. The speed of communication and the ease of forwarding multimedia messages or documents are a significant advantage. You can also create different workgroups by project and department. In internal corporate communication, Instant Messaging tools are practical for use in smaller workgroups. Other applications that are suitable for internal corporate communications are for example Workplace or Slack.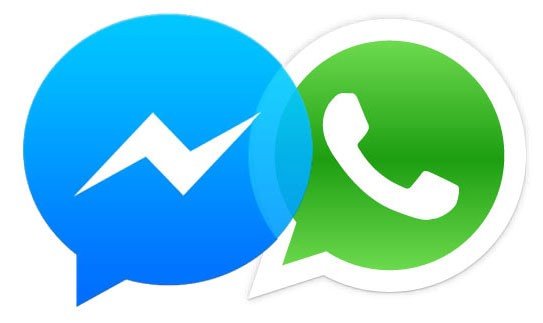 Be sure to keep track of client preferences and their needs, which can change over time. Instant Messaging is a great development, satisfying the demands for speed, practicality, and real connectedness.

Compared to digital marketing and social media, mobile messaging has much more engagement and return on investment in marketing.

Comments