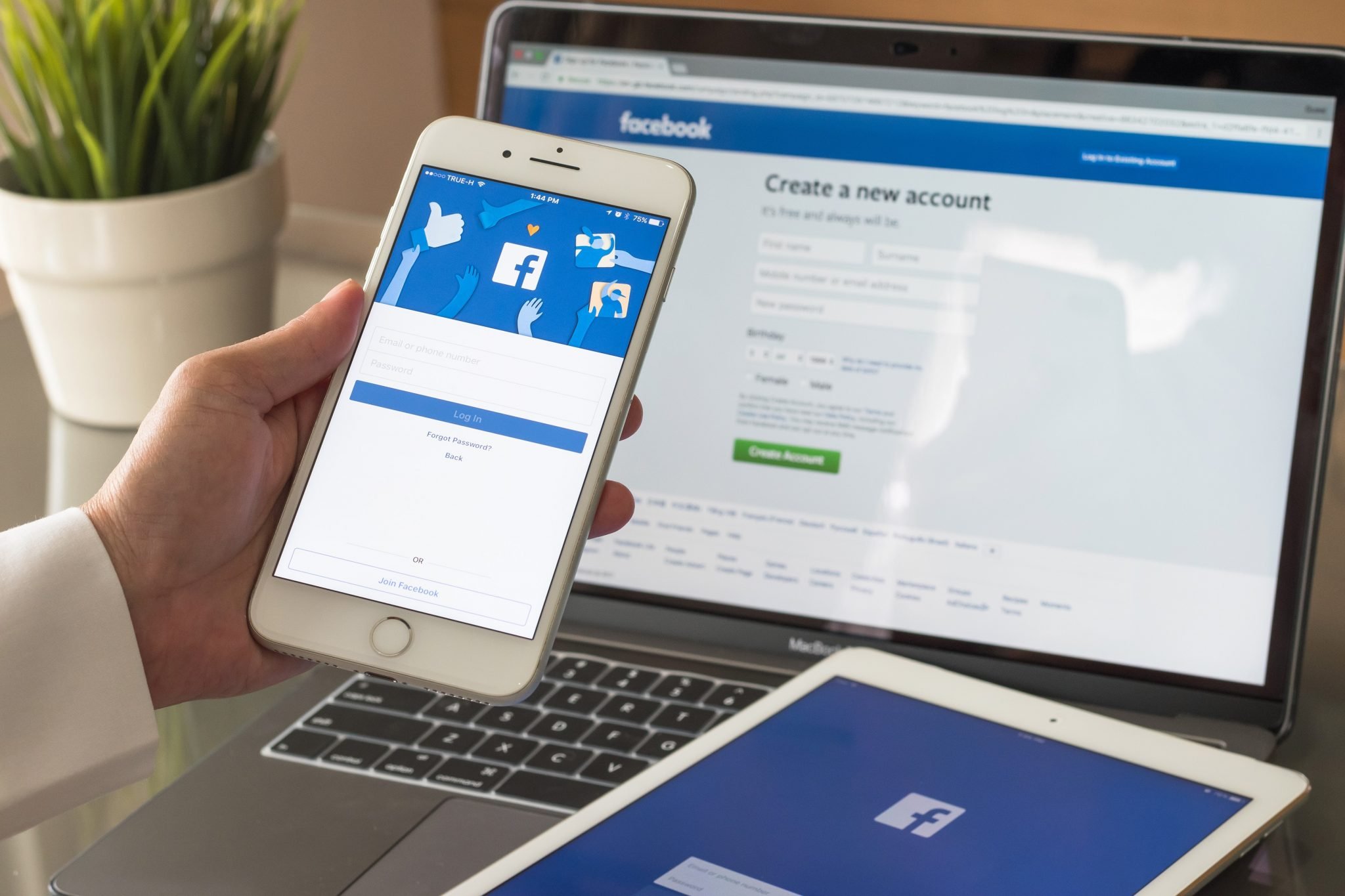 It is proven that you can deliver a completely tailored experience to a relevant audience  by choosing specific ad placements. It is also true, that sometimes, business goals can be achieved effectively by advertising across multiple ad placements. Many advertisers today are limited by their budget and do not have enough time to experiment with the right ad placement for their brand. It gets even more complicated with Facebook offering 9 separate placement options including the new Messenger ads placement.
Targeting automatic placements
Auto placements are designed in a way that advertisers would compete in the most cost-effective ad auctions. It helps in getting the lowest CPC, reaching your audience at times of less competition, and combine the right placement with the right target audience. Facebook uses advanced algorithms to determine which placement type performs the best and is the most effective for your brand and accordingly attempts to serve more ads in those winning bids.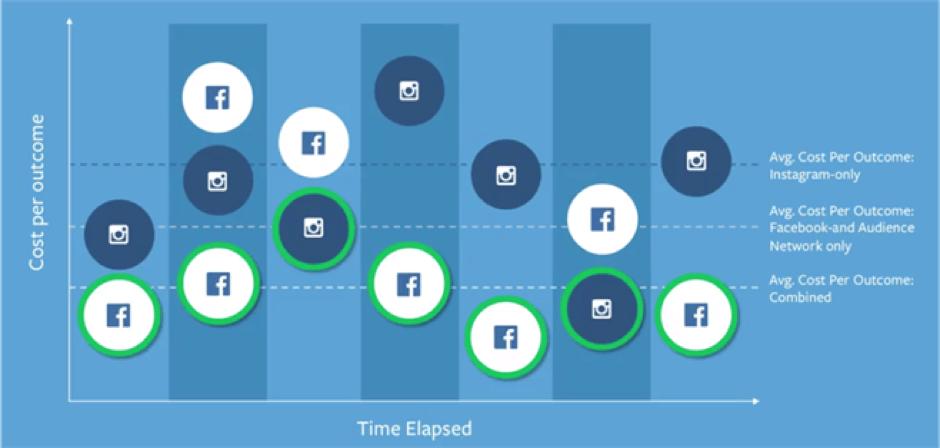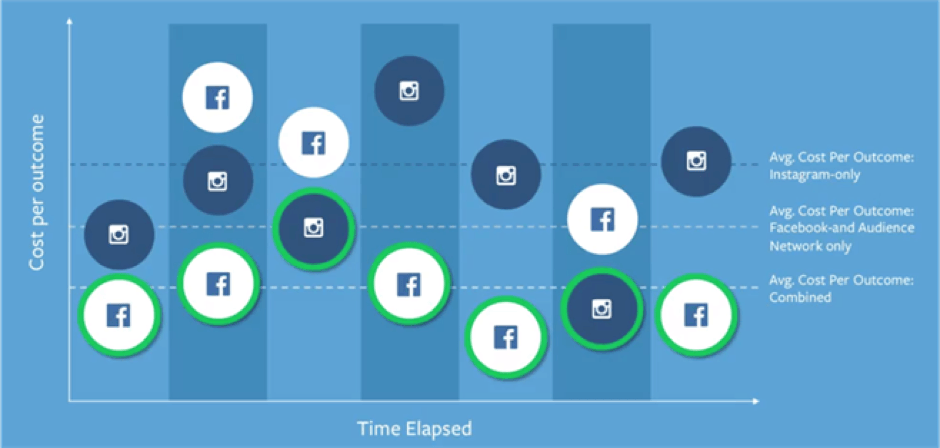 When you choose automatic placement, you tell Facebook to find the most relevant people across all of the eligible placements at the cheapest overall average cost available.
You surely should have come across a situation where you find out through Ad Manager's breakdowns that a particular placement, e.g. Mobile Feed gets the lowest CPC. Based on this data you create an ad set targeting only the Mobile Feed, only to realise that the CPC has increased in this new ad set. The simple reason is that in auto placement when CPC is higher at Mobile Feed, the ad delivery changes to Instagram or Desktop Feed where the CPC is lower. Whereas in a particular selected placement, Facebook does not have the option to move to another placement where you might find cheaper results.
The science behind
While Facebook offers nine placements currently, your ads might not appear in all the available placements, but only those that are eligible for the selected campaign objective. You will be able to see the "ineligible" placements for your ad, if you choose the "edit placement option". While choosing the Product Catalog Sales Objective, the eligible placements for your ad will be Instagram feed, Facebook news feed (Mobile and Desktop) and Audience Network. However, the Messenger, Instagram stories and instant articles placement will not be eligible.
Tips to remember
There is never one strategy or placement that fits every business. If your agency says there is one, it's time to look for a new agency

Test, test and test. What works for one brand might not work for another. What works for one market is not necessarily the same for other markets

No two ad accounts perform the same, what works for one might not necessarily work for the other

If one placement's average cost per result is higher than the other, it doesn't necessarily mean it's inefficient
Automatic Placement Success Story: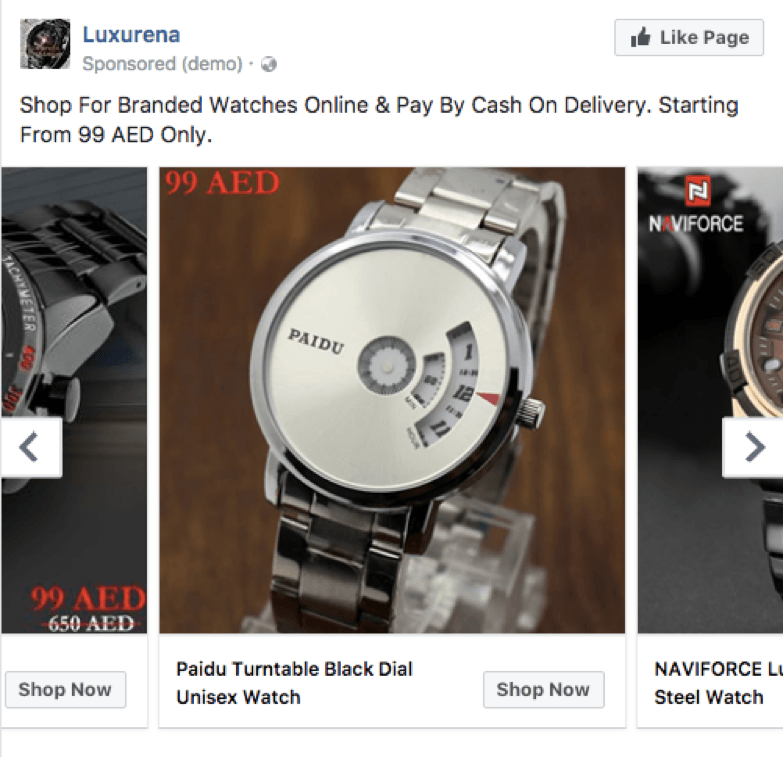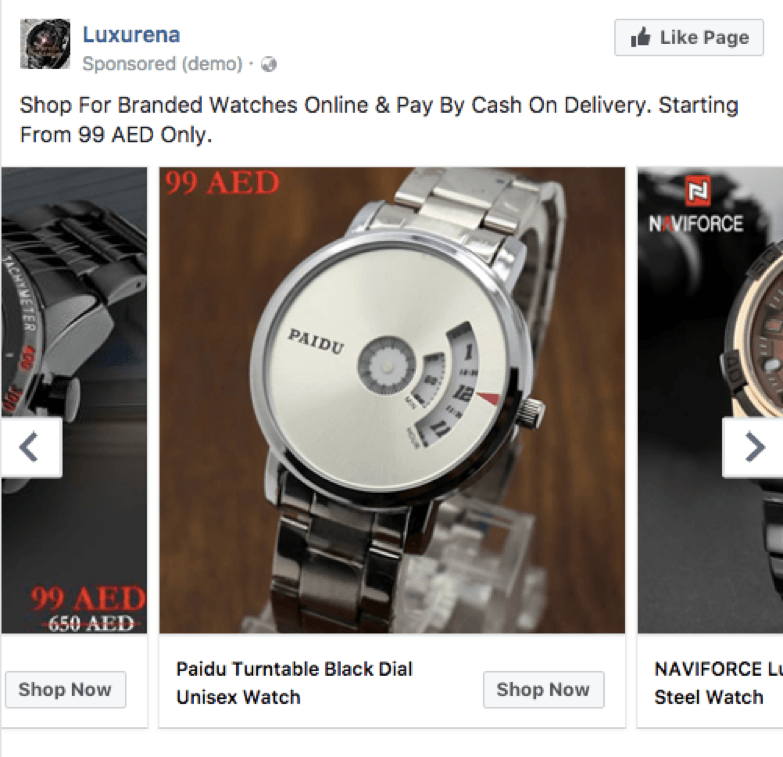 ROI Hunter's client Luxurena did not have the desired results from using Instagram and Audience Network as placements previously, so they stopped using these placements completely. This restricted the potential reach and conversions. Luxurena tested Automatic Placement for two weeks as a pilot by split testing  against the old placements used previously. We had some remarkable performance at the end of the pilot and now the client has optimized all campaigns to use auto placement with manual bidding.
Using Split testing across existing ad-sets from ROI Hunter brought Luxurena

Pro tips
Duplicate your current ad set and change the targeting to auto placement, then split test it against your old ad set for 2 weeks to compare the results
Automatic placement combined with manual bids makes sure that your results are meeting your KPIs and also helping you scale your business


Comments