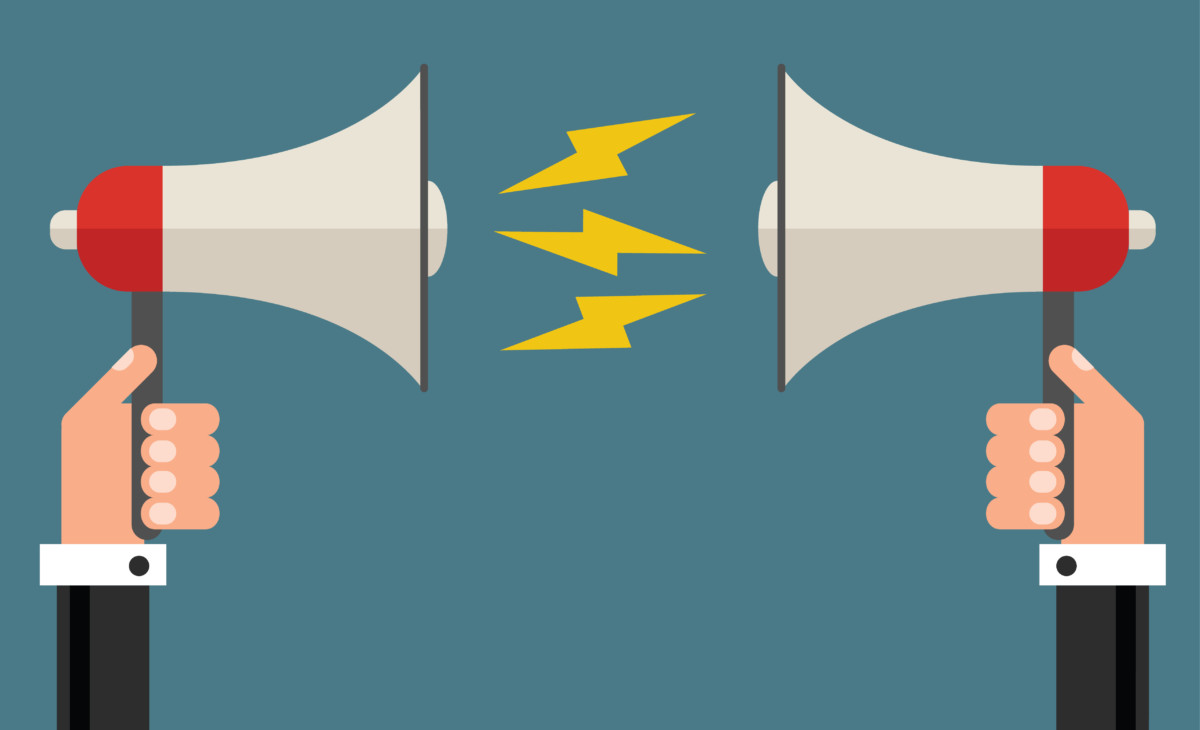 During a crisis, companies should expect that they will get flooded with complaints from consumers who need to vent their frustrations somewhere. In fact, a typical customer is 21% more likely to leave a negative comment than a positive one1.
Since these complaints occur in public online places (e.g. Facebook page) in the majority of cases, an imperfect reaction may very quickly escalate things and thus significantly damage the brand's ability to retain good relationships with its target audiences.
So we bring you some tips on how to prevent this from happening:
Work with emotions
Psychological research suggests that people often tend to rationalise their emotional decisions to themselves by subconsciously inventing rational reasons for their behaviour2. Therefore, although it may not be evident at first in all cases, it is extremely important for brands to show empathy and effectively work with not only facts but also emotions consumers themselves may be unaware of.
Merely presenting facts, thus, is likely to be perceived as ignorant or worse, arrogant and inhuman. For this reason, it is highly recommended to affect the mindset of your crisis management team (or social media team) by emphasising the need for customer-centric approach and consequently encourage the team to communicate their understanding of consumers' point of view verbally .
Work with facts          
Especially in the time of a crisis, people typically seek a leader who will guide them through their hardship. It feels nice for consumers to be understood, taken seriously and cared about, but it comes to little avail if customers' true factual problems are left unresolved. Arguably especially men may get outraged when being soothed with empathy while not being provided with a direct solution3. Instead, they seek a a piece of concise information or guidance that apparently leads to resolving their issues.
Riiight…so what?
Do you feel it? You just read the two articles above, and you still don't have the answer. It is slightly frustrating, right? You might even feel that you're wasting your time here. As mentioned above, these feelings are completely understandable but let's now get to the point then – right to the resolution.
The best thing a brand can do when resolving consumers' complaints is to work both with consumers' emotions and with facts that provide answers. People expect to get information on the best next steps (both for consumers and the brand itself) while being treated in a kind and reliable way. For example: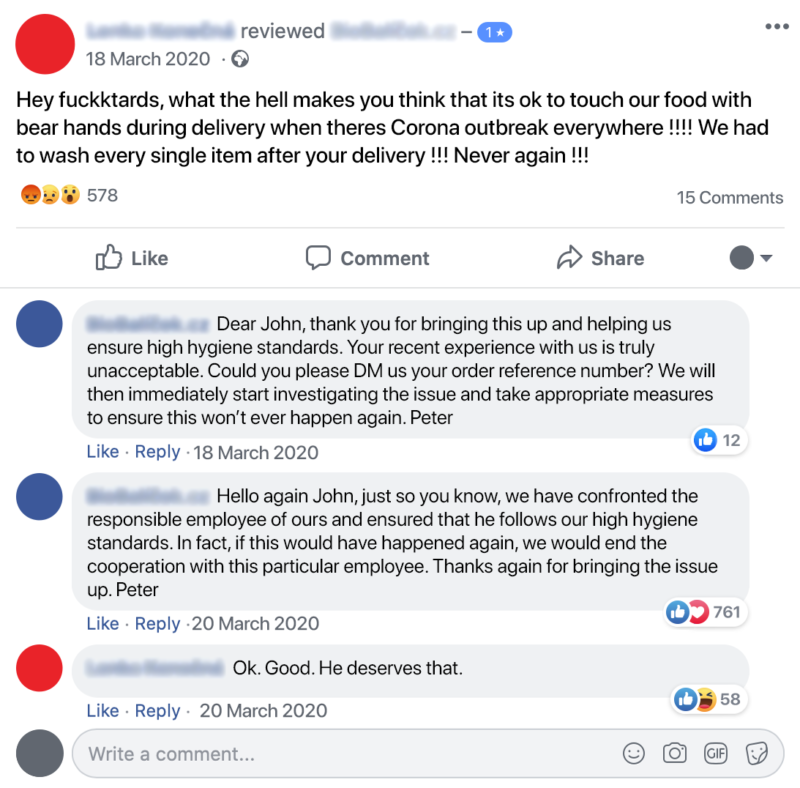 However, please remember that it is important to individualise your reactions as simply copying and pasting a prepared template may come out as inauthentic and non-caring from the brand.
Bonus: Top practice
Brands often lead people to direct messages, so they hide the problem resolution from public   
Be careful of coming out as sarcastic or rude and restrict from making excuses
Show consumers that they are talking to a real person but don't get too personal
Should you prefer to have a team of experts taking care of your social media communication with complaining customers, please contact BUSINESS FACTORY via our CONTACT FORM.

CLICK AND LEARN HOW TO SOLVE THE CRISIS
Comments