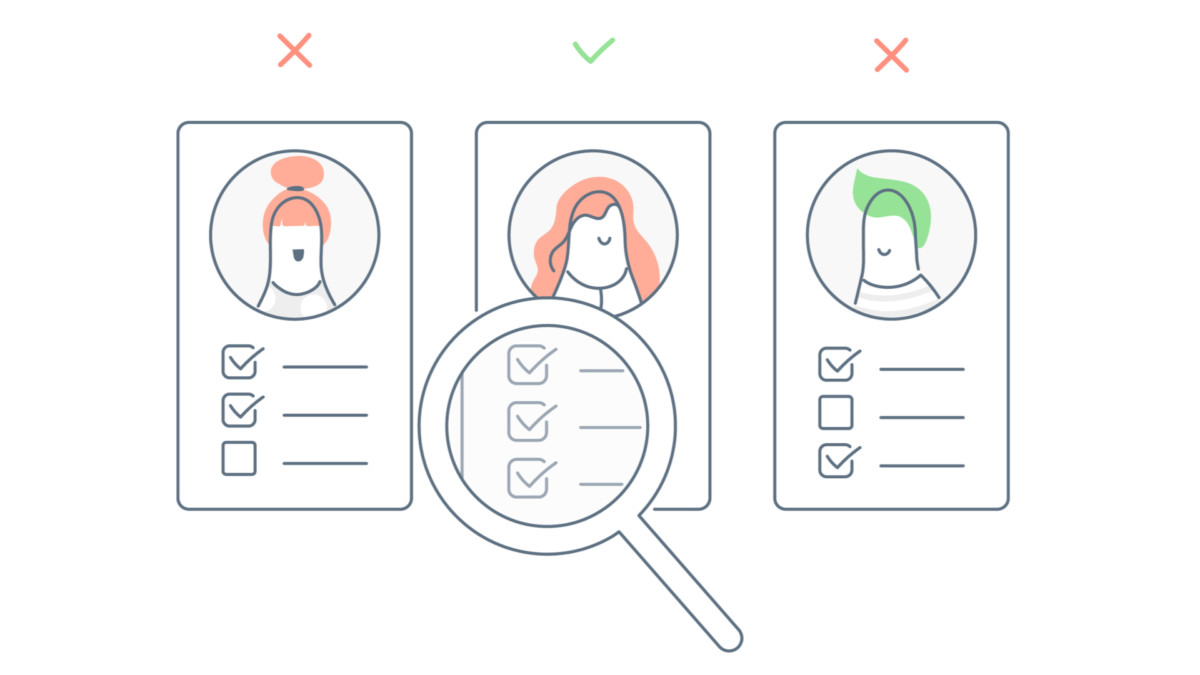 Times are tough, right? From an economic point of view, there is an enormous crisis around the corner, and some industries have already been hit. So far, it seems that the travel industry is going to be the unfortunate loser of the game. And it is not just airlines or hotels, the same goes for travel agencies, sightseeing tour providers or souvenir sellers. You may wonder; is there something we marketers can do?
We have put together a marketing strategy for travel industry businesses which are searching for opportunities in the current situation. The strategy is available for free and you can find it here. Part of a good marketing strategy is defining and selecting relevant audiences. That's what this article is going to be about.
During the crisis, it is even more important to communicate the right message to the right people. The message must be more concise, tailored to the audience, and straightforward to avoid any misinterpretation. Imagine you are a travel agency and you want to find people willing to travel as soon as the situation will allow it. How can you do that? Here are a few tips.
Landing page or web category
If you can create a special landing page or section on the web dealing with a particular problem, it can be  useful for indicating the popularity of the topic or filtering only the people who show interest in the landing page topic. One way to do this, is to segment people based on the scroll depth or time spent on the page. You can also create an audience from people who visited these landing pages more than once or any specific given times.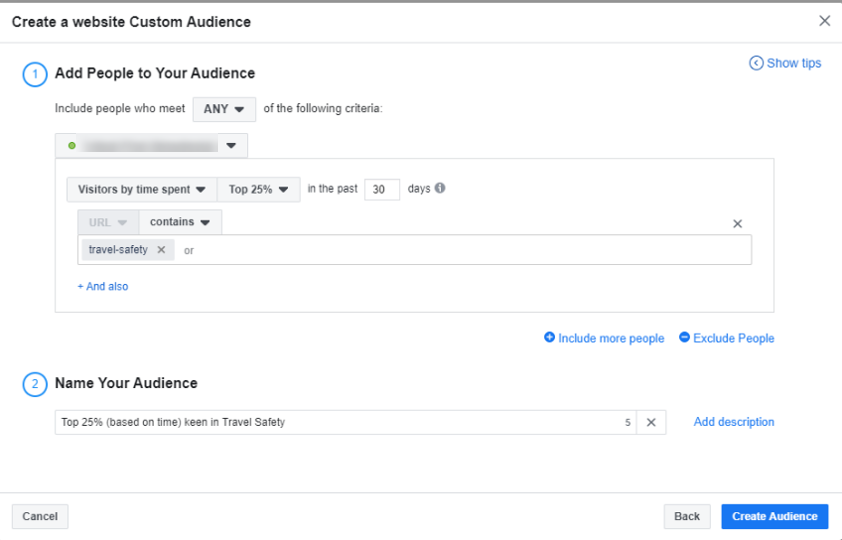 You know that if someone has spent a significant amount of time on your page with tips on how to travel safely in the post-coronavirus world, you can assume that this person really wants to travel as soon as possible.
Tip: Try to create an Audience from people who have been on your site two and more times. Repeated visits could be a sign of higher interest. If you combine it with the date dimension (for example, audience from people who have been on your site at least three times during the last 7 days), you can create a very hot Audience.
Video
The same logic can be applied to video content as well. If you have a video about a particular topic (for example about information how orders and deliveries from your e-shop are going to work during COVID-19 quarantine times), you can create an audience from people who went through the whole video – or saw a specific percentage of it. That is super effective for creating a highly relevant audience interested in your topic.
Visit Dubai's video informs its audience (potential visitors) to .. take a break and when the right moment comes, they will be there!
Tip: There are more options of engagement you can choose from. You can for example select people who viewed at least,say, 3 seconds of your video. Another way, is to use a percentage – 25%, 50%, 75% and 95%. The key is to find an audience still relevant, but with enough people in it. If you select people who viewed 3 seconds of your video, you may have a big audience, but it will include many people who are not really interested in the topic. Select people who viewed at least 50% of your video and try to insert important information and messages to the first half of the video.
Instant experience
Instant experience (previously known as Canvas) is a great interactive ad format. You can deliver through it a lot of information to your audience, either in text or graphic format, or ideally, both. Did you know you can create an audience from people who opened Instant Experience (unlike normal Ad, where you cannot create an Audience from people which just saw it or clicked on it) or clicked any link in Instant Experience? Try it out yourselves.
Tip: Create Instant Experience with interesting and meaningful content with a lot of useful information – but but only part of it. Insert a link withan explanation that rest of the useful information about the topic can be found on the website. This way you can select people which already showed some interest in your topic and are still curious for some more. Take advantage of it.
Lookalikes
Perhpas the best part about above-mentioned audiences is that you can use them for creating new target groups with very similar qualities – Lookalike audiences. Lookalike audiences are a great tool to find highly relevant people – but keep in mind that they will be only as good as the source audience is. Thus, the key to a highly relevant and useful lookalike audience is a highly relevant source audience – and tips above are just a few ways to find one.
Tip: Try to find balance between relevancy of source audience and its size. Remember, the more people are in the source audience, the more data Facebook has to create a more accurate Lookalike.
Split your lookalikes into smaller audiences. Rather than creating one large 10% lookalike audience, try to create 1%, 1-2%, 2-5% and 5-10% lookalikes and test, which works the best for you.
Last words – the ultimate recommendation
If you feel like your marketing team's capacity could be used more wisely right now, or you would prefer to outsource Facebook Ads and let finding and creating highly relevant audiences to professionals who are already dealing with the situation of your industry, contact us via our website form. 

CLICK AND LEARN HOW TO SOLVE THE CRISIS
Comments